Retail openings
The best worldwide retail initiatives February 2018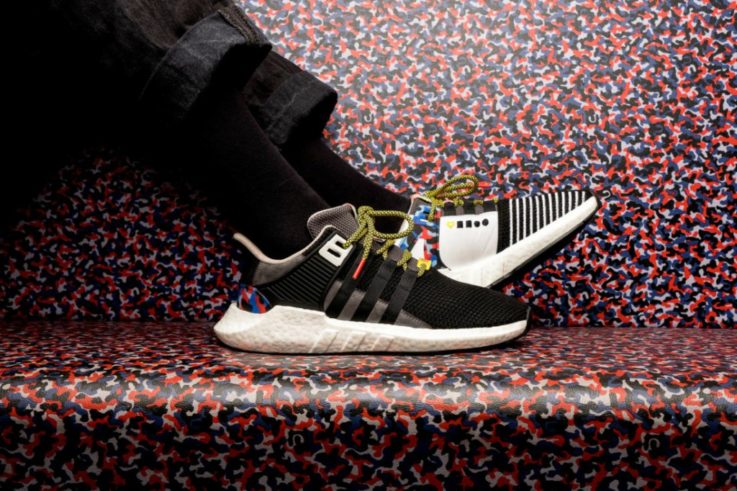 It's our first retail initiatives round-up of the year and boy have there been some great new retail strategies coming to the market. We're excited if this is what 2018 already has to offer. What's your favourite initiative?
Adidas x BVG, Berlin
Adidas has partnered with Berlin's transport system BVG to launch 500 pairs of the new EQT Support 93/Berlin which double up as an annual transit pass. The pass is embedded in the tongues of the trainers, which are styled as a fabric version of the BVG annual ticket, and can be used just like a regular ticket covering the bus, tram and underground in zones A and B. While the cheapest annual ticket available from the BVG is currently €728, the shoes cost just €180.
It's got to be said, we've never seen a brand get on-board with an initiative like this before but we're always pleased when we see someone clearly thinking outside the box.
Tapping in to a new audience, the collection has drawn an unusual mix of trainer collectors and those simply looking to make a saving on their daily commute. How about it Transport for London?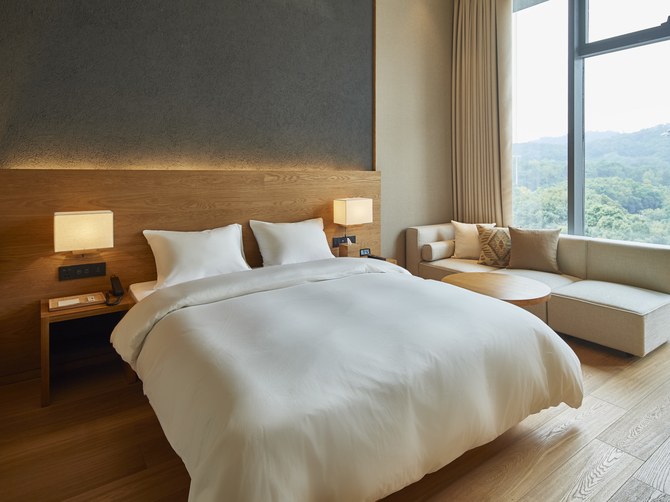 Muji Hotel, China
It's quite clear this month that brands are looking to tap into other markets to reach a new audience and further grow their brand awareness. Japanese lifestyle brand Muji is doing exactly that and the company has opened its first hotel in the Chinese city of Shenzhen in the same building as one of its largest stores in China.
The 79-room hotel has been designed around wellness, showing the brand's dedication to helping customers achieve a holistic, healthy lifestyle. That translates into the rooms themselves, which are filled with minimal Muji furniture and home goods, designed with simple and natural materials.
To complete the wellness package, there's an on-site gym, a 24-hour library that's open to the public, and a restaurant called the 'Muji Diner' that emphasises local ingredients. Once hotel guests are done with their stay, they can simply pop to the shop and buy the amazing products they've spent the night with.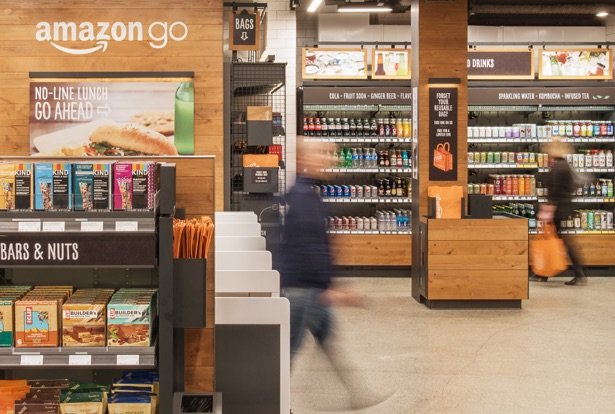 Amazon GO, Seattle
It's been on the radar for a while. but Amazon has finally opened its new checkout-less convenience store in Seattle, allowing customers to simply pick-up and go without having to pay for their goods via the traditional methods. If you like the idea of shop-lifting without actually shop-lifting, this one is for you.
The range in the small store is typical of a 7-Eleven, with a few essential groceries and toiletries but mostly snacks, breakfast items, sandwiches and salads. Customers must swipe their smartphones to access the shop – providing they have the Amazon GO app – and simply just start shopping. A bank of cameras and other sensors in the ceiling tracks progress through the store and when an item is picked up, the same cameras recognise it and add it to the visitor's virtual shopping cart. Ten minutes after the shopper walks out the door, the app charges a credit card and provides a digital receipt. Genius!
The Market at Macy's, Various locations across America
Macy's has opened its doors to pop-ups in a new marketplace concept called "The Market @ Macy's". The new initiative gives "pods" of space to a handful of brands and companies on Macy's ground floor to promote or sell their products, aiming to offer more variety to the Macy's shopper and offer insight into what they might like to see in the store on a permanent basis.
Unlike most pop-ups in department stores, Macy's will staff the stores themselves, offering the chance for the brand to learn more about the brick-and-mortar lifestyle and establish how they can grow. Brands pay a one-time fee for the space and retain all their sales. The initiative is being tested in 10 cities, including the Herald Square flagship in New York, Boston, Las Vegas and Fort Lauderdale, Florida.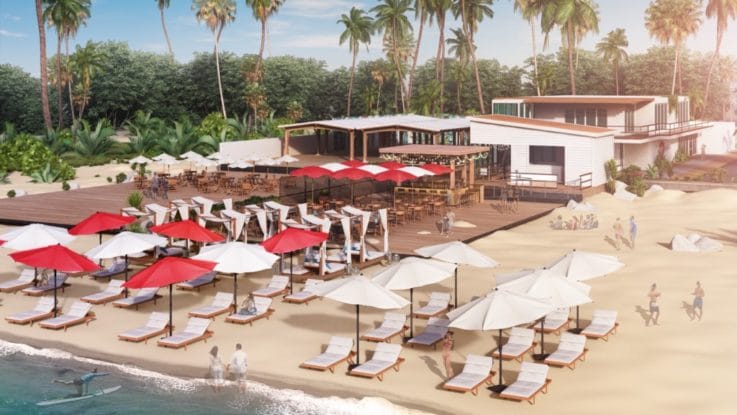 Virgin 'Departure Beach', Barbados
We all know how important it can be to create an "Instagrammable" experience these days, and why not make a buck or two while you're at it? Tour operator Virgin Holidays is set to open the first-ever 'departure beach' in summer 2018, letting passengers chill by the ocean while they wait to board their flight in Barbados.
Virgin will pick up tourists from their hotel, check their baggage for them, and then take them to the beach. While there, visitors receive their boarding pass and a locker for storing their hand luggage. Travellers can then enjoy the beach, unlimited refreshments, and an air-conditioned lounge. Virgin also provides beach towels and has a shower facility. The service starts at £15.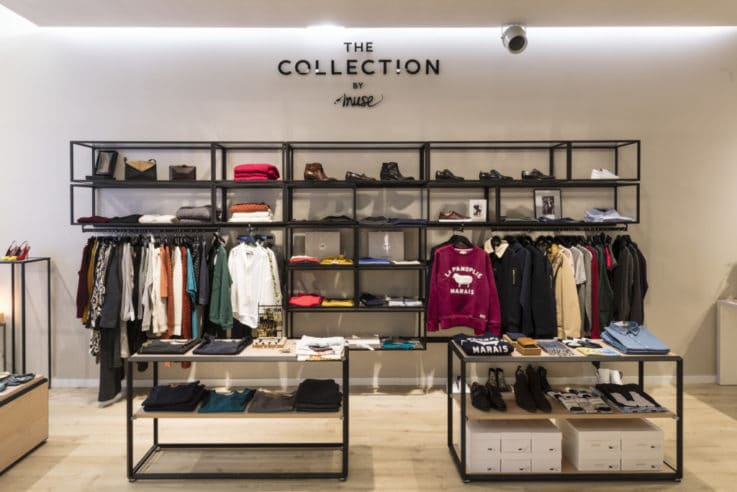 The Collection by Muse, France
JHP and French developer Apsys have created a new store concept – 'The Collection by Muse' – located in the newly opened Muse shopping centre in Metz, France. The new store is designed to host brands on a temporary basis with a flexible design and centralised POS system.
Located on the first floor of Muse, the Collection by Muse's main purpose is to incubate new retailers and brands, test the popularity of new categories, respond to seasonal demand, inspire and encourage customers to return. Every three to four months, a new brand will take the reins of the shop to exhibit their collections. Brands range from already established names to young designers and emerging labels from all around the world.
Zara Pick-up Towers, Spain
Taking note from Walmart, clothing store Zara is trialling giant pickup towers for online orders where customers can retrieve their purchases without having to bother a soul. The company is testing the newest version of the machines, called CleverFlex, at a store in Spain.
With a sleek white exterior and a modular design fitting with the Zara brand, the machine allows retailers to customise its height and width and even hide it behind a wall. The machine can hold about 4,000 packages, which should hopefully make that pick-up process just a little bit easier.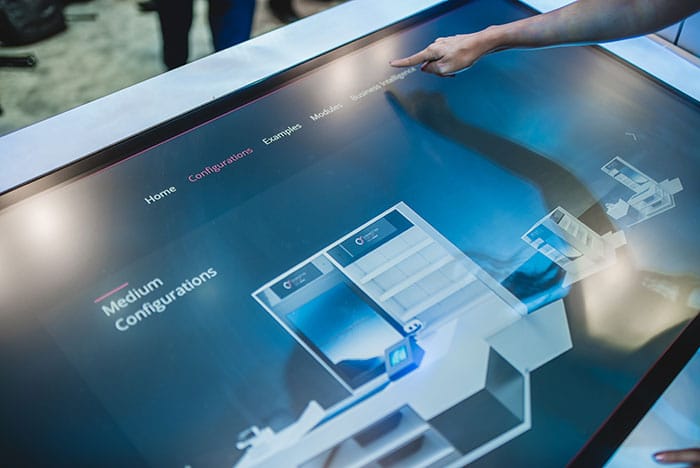 Samsung
Straight out of NRF 2018: Retail's Big Show in New York City, Samsung has announced a new pop-up, connected and modular retail store concept to give brick-and-mortar retailers a flexible platform outfitted with sensors.
The new stores, in collaboration with shopper conversion specialist Barrows, can be set up in different configurations and rented for a weekly fee. They are outfitted with not just Samsung displays and tablets for POS, but also cameras and sensors that track customer activity and can alert sales associates.
The stores also provide retailers with data and insight on customer behaviour including customer foot traffic, dwell time and demographics that can be measured for specific times and areas in a store, including via tiny cameras mounted into the retail displays. All very helpful for small businesses. This data allows retailers to better understand the customer journey from the time they enter the store to when they make a purchase. They can then use the data to inform their pop-up store layout, product placement, staff scheduling and inventory management.
For more of our expert knowledge and to find out about the latest trends in retail, take part in one of our London retail safaris or register for one of our New York retail trend tours.