Brand Focus
Brand Focus: Braun's legacy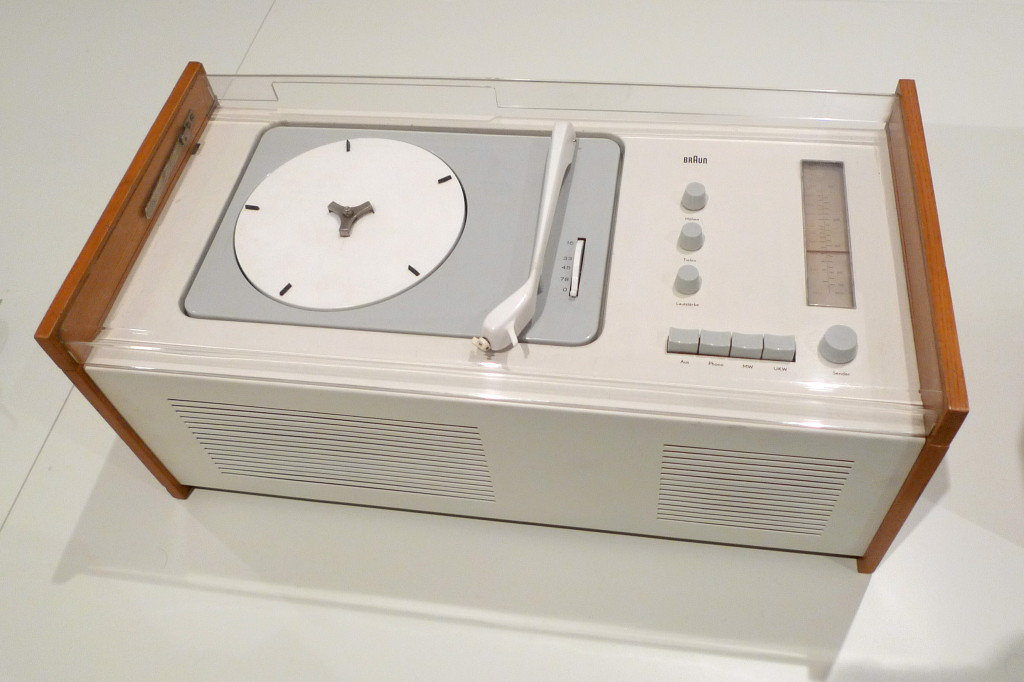 In the retail enterprise, design maybe be more relevant today than it ever was. Huge global brands like Apple, MUJI and IKEA, to name a few, are known for making design a mantra in their brand's ethos – it seems to be working beautifully.
However, it's not something new, but an adaption of older principles and guidelines proposed by the German manufacturer Braun. From the significance of having healthy and well looked after employees to the importance of good unobtrusive design, Braun highlighted such factors, and they are now becoming essential for retail brands all over the world.
Braun, the German home appliance manufacturer, is widely regarded as being one of the most successful retail brands of the 20th century and is still relevant today. After inheriting Braun from their father and company's founder Max Braun, the two brothers Erwin and Arthur transformed it into a recipe for commercial success by creating a rather modern working environment. They made sure they provided employees with proper organic food, health care facilities, tennis courts and other services that would guarantee their physical and creative well-being. However ordinary these facilities appear now, they were not in the 1950s, and especially in Germany, a country broken down by war both financially and politically.
Braun didn't achieve its full creative and innovative potential until it welcomed Dieter Rams, at the time a young designer coming from an architecture background. Now he is widely considered to be one of the most pivotal figures in modern industrial design, and his passion and loyalty to good, honest and most importantly aesthetic design has brought him the recognition he gets today with huge brands like Apple, MUJI, IKEA and of course Braun, still applying his principles to their work.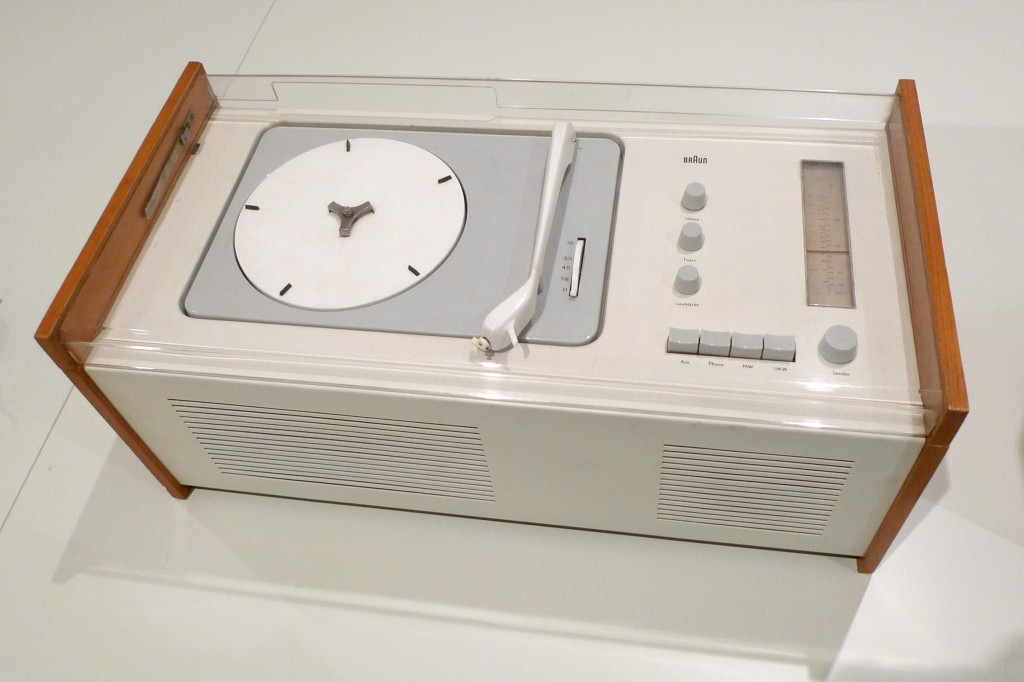 Braun SK 4 Record Player from 1956, one of the most famous Dieter Rams designs. Image credit: Nick Wade
Apple, the tech retail giant, is paying homage to Dieter Rams and early Braun designs in most of their products today, ranging from the design of the original iPod to something as discrete as the interface design of the iPhone Calculator App. This is mostly due to the fact that both the late Steve Jobs and the Senior Vice President of Design Sir Jonathan Ive have always been great admirers of the minimalistic and innovative design concepts Dieter Rams and Braun were manufacturing. Even the newly released Apple Watch displays features that were representative of Braun watches, such as the milanese loop, a wristband made from an aluminium mesh.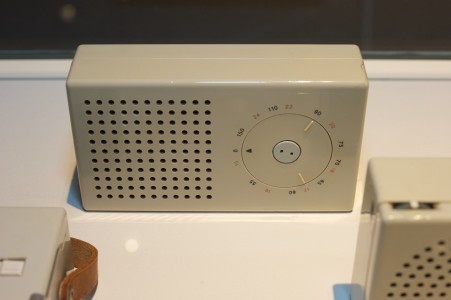 Braun T3 Pocket Radio Transistor from 1956, designed by Dieter Rams and a big influence for the original Apple iPod designed by Sir Jonathan Ive. Image credit: René Spitz
MUJI, the Japanese brand famous for its no-logo policy and minimalist design, is now taking one of Dieter Rams design principle which states that 'good design is as little design as possible' very literally, with the whole range of their retail products showcasing one of the most minimalistic product design out there at the moment. The design of on of their iconic products, the black and white wristwatch could very well be traced back to the 1989 AW10 wristwatch by Braun.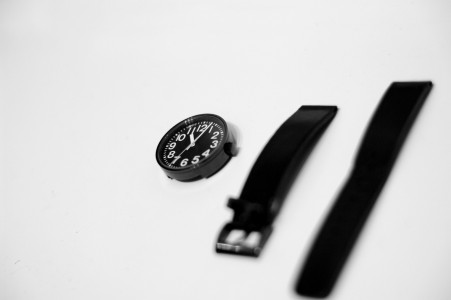 MUJI Wristwatch, a minimalist design resembling Dieter Rams' design for Braun. Image Credit: keeeee_
Although innovation and forward thinking are the quintessential factors in the evolution of the retail industry, and any industry for that matter, it is quite interesting to see how much the concepts, principles and ideas of a brand, which are as much as 60 years old, can still influence the thinking and ethos of leading companies nowadays. It's clearly not just fashion that never goes out of style…