Interviews
Could LOOMIA's smart textiles change the product development process?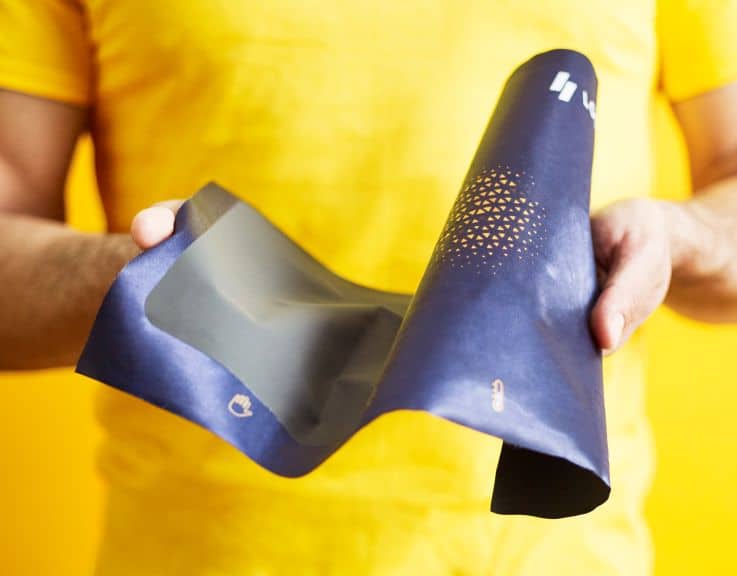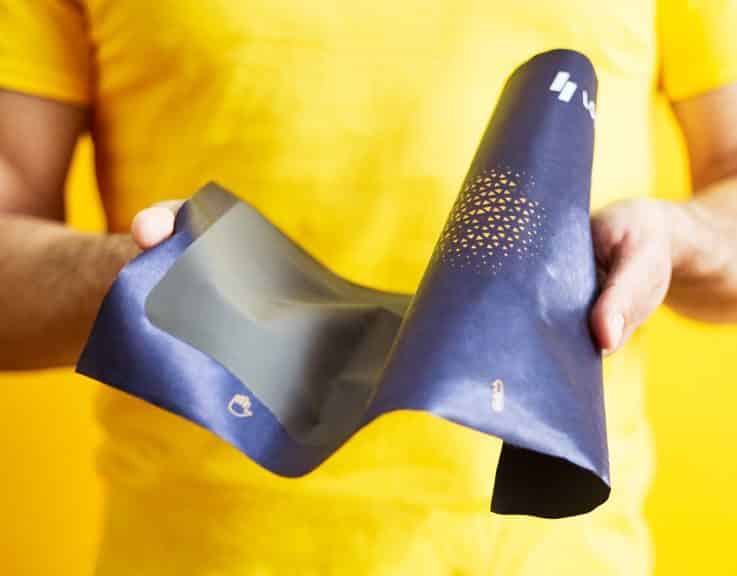 Smart clothing might not have hit the mainstream yet, but every year there are more and more companies experimenting with those ideas. It makes sense. As the rest of our world becomes smarter, why not also our clothing?
LOOMIA is one of those leading the charge. Its award-winning electronic textiles use a unique soft circuit system design to add heating, lighting and sensing capabilities. What's more, the company is helping brands to understand how their products truly perform to improve their design.
We found out all about how the tech works, the current applications and whether the industry is innovating fast enough from LOOMIA founder Madison Maxey.
Madison Maxey, Founder, LOOMIA
Could you describe LOOMIA in a nutshell?
LOOMIA makes soft circuit systems. The LOOMIA Electronic Layer is designed to add some sort of electronic function to textiles, such as the ability to heat up, light up or sense something.
We're a B2B company, so we customise our circuits for each customer to deliver the functionality they need. You could use our smart fabric to make a jacket heat up. You could use it to make a safety vest light up. You could use it as a sensor in medical gear. Wherever there's a textile element we can add functionality.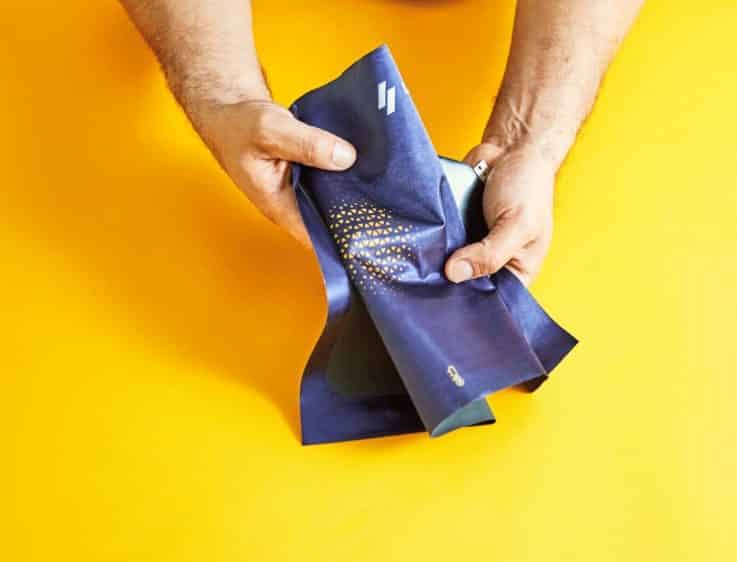 What sort of companies are you targeting?
I think companies that have a need for additional functionality are ideal for us, such as outdoor, performance or safety apparel. There are also some interesting examples of luxury brands who also have performance expectations from their customer. It needs to be something beyond the customer just expecting the product to look good.
What are your current areas of focus?
Right now, the biggest focus is on the LOOMIA Electronic Layer and working on those customer projects and understanding the market fit for that. We're also talking to some companies about our TILE tag product.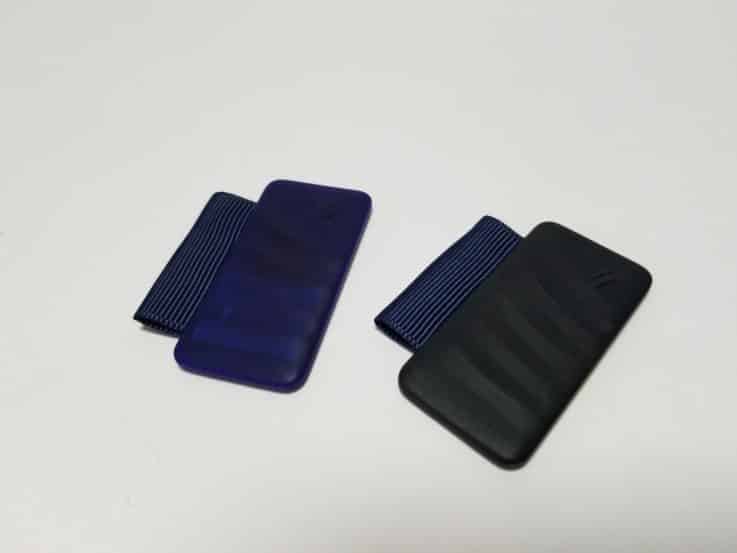 What is the aim for TILE?
Our guiding light for TILE is to help companies make better performing products based on the feedback they get from customers and for customers to feel like they're part of the product development cycle of the things that they like to buy.
The TILE is a tag which is sewn into an item of clothing and tracks a data set when worn, such as temperature and motion information and the date and time of use.
We tried to really respect user privacy, so it doesn't track where you are, and it doesn't auto report. The customer has to do an action to offload the data by scanning the tag to show that they're willing to participate in this feedback cycle. The customer can either choose to upload it to storage and keep it private, or they can store it with us, which means it can be put into the marketplace to be shared with brands.
How much does it cost to put a TILE in a garment?
Right now, costs are higher at around $10 a unit, but we have a target of bringing it down to $2 a unit or thereabouts.
It's ideal for case studies. If you're trying to study the performance of a product then you could use a group of these to get really accurate data about how somebody is using your product and if it's performing as expected. As we get the price down, it could become more of a mass market thing.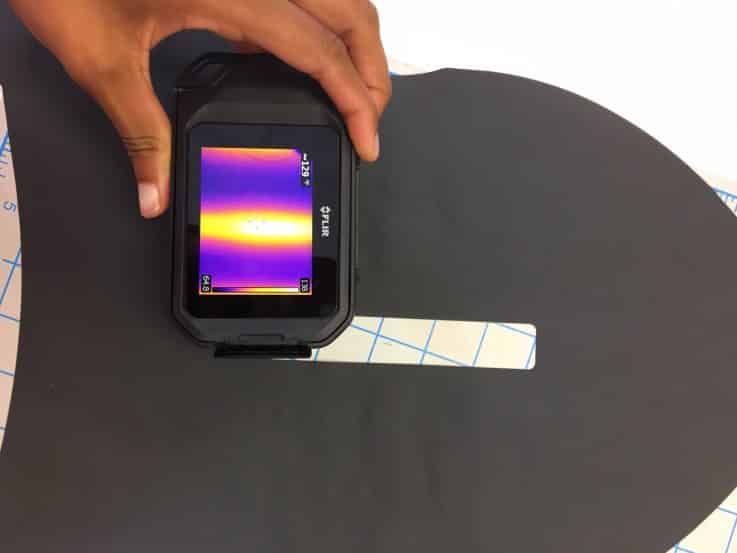 Do you have any thoughts about what is possible in terms of connected clothing?
We're very heavily product focused, so the part that we get excited about is this idea that there can be a better feedback loop for product development, especially for performance clothing.
For example, if your care instructions are machine wash cold and people are complaining that your reflective jacket stops working after a few washes, and you have data that says they're all washing it in hot temperatures, then you can tell your customers how to take better care of the products. Or you can do more development to actually make it work in a hot environment knowing that people aren't going to follow your care instructions.
Another example is if you're designing a heated winter jacket and the data says people are only wearing it in spring and fall then you know your jacket actually isn't warm enough for the winter. It might be that you should market it as a spring and fall jacket or that you should include extra insulation to make it a proper winter jacket. I think when it comes to developing great products that people really like there is an exciting use for TILE within that.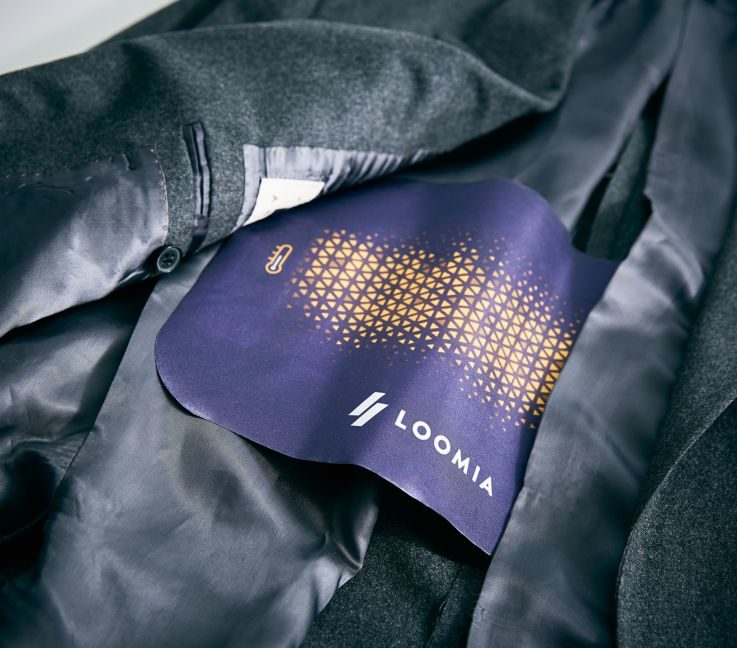 You recently launched your own heated jacket – are you planning to start selling direct to customers?
Not as our main business model. We launched the heated jacket mostly to show that our B2B product is ready for the market and the technology is no longer in a test mode. For us it was more of a marketing project as proof of concept, but we would prefer to sell our Electronic Layer to other brands to put in their products.
We did a pretty large proof of concept project with a Fortune 1000 brand last year. This year we're looking at some projects that extend past the scope of heating through different and new use cases which has been really interesting.
Is heating the function where you feel there's the most potential?
Heating is our most advanced capability. We can design lots of different sizes and shapes of heaters. We originally were focused on in-garment heating for jackets which is really interesting. We're also finding there's a lot of opportunity in heated gloves.
Typically, you make a heater that goes in a glove by using a wire, which isn't ideal for two reasons. First, you can't heat up the whole surface area of the hand with that wire, and second you can feel it when you bend your hand. It's easy to break or crimp it. You actually need a different kind of circuit to make a really good heated glove. We think that our products can add a lot of value there but we're still really exploring that market.
Is the heater powered with a battery?
Yes it is. All heating needs to be powered with a battery. There are two ways that you can do heating – infrared and resistors – which means you need to power it with something unless you're just insulating body heat.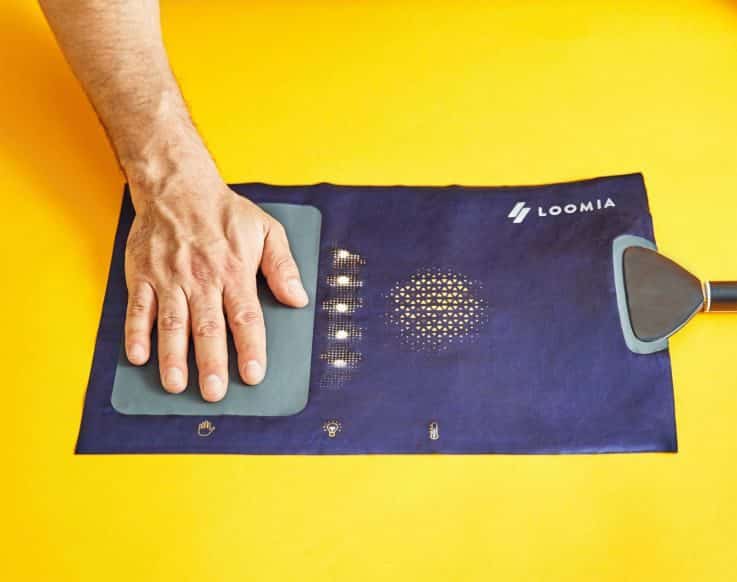 What would you say the main barriers to mainstream adoption at this point?
I think that there are a lot of logistical problems. When you start a company, you need to have a certain amount of time and money to do B2B sales into some of these larger companies. Generally, this sort of tech is hardware which requires more money and more time on top of that in terms of sales, production and supply chain.
I think a lot of startups who would be introducing innovation either can't get the money they need to have the time to go through the whole sales cycle and produce a great product, or they don't know it will take as long as it does, so eventually they burn out. Sometimes for us the sales cycle can be a year or longer. As a small company if we're not prepared for that then it's really hard to sell.
If you look at the software side of retail, especially for ecommerce, I don't think there's a lack of innovation. Those things don't have as much of a barrier to entry as the physical wearable space and the greater the barrier to entry the more time and money you need. I think that what is encouraging is that that kind of problem mostly can be overcome.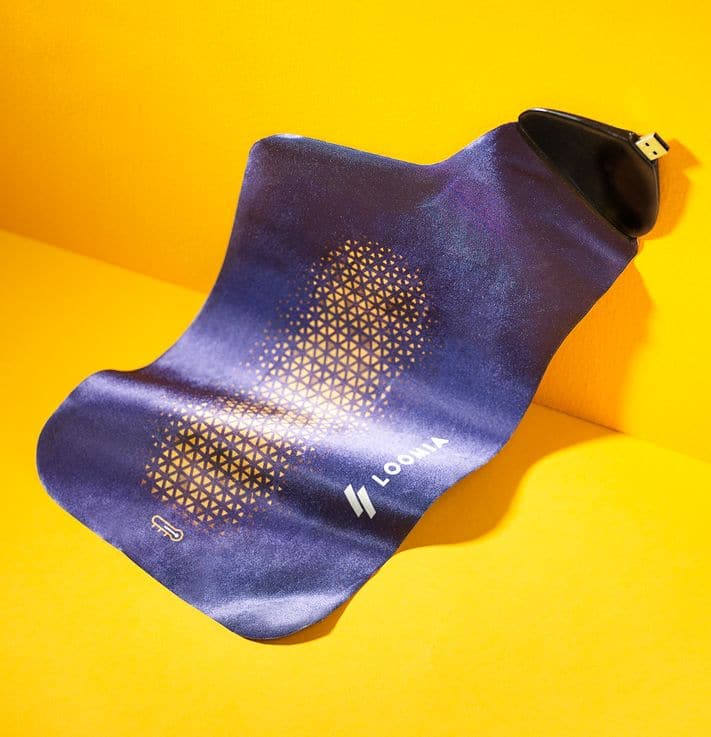 Do you think the industry is thinking big enough and moving fast enough at this point in time?
We talk to a lot of different kinds of companies and it's interesting to see how the mentality shifts depending on the kind of product they're delivering. In the outdoor and performance apparel space, companies are really innovative and they're willing to invest in research and development. They're used to that development cycle. When it comes to fast or luxury fashion the idea is more that you get out a lot of stuff and see what sticks, which doesn't really support a research and development cycle.
In terms of speed of innovation, I really think it depends on what the company is delivering. The stuff that gets us really excited is personal protective equipment and performance apparel because their product is already very technical. With protective and safety equipment, they will have to meet certain standards in order to sell to a market.
When you come to them with an innovation, they're much more open to it because they're used to developing products that need to meet guidelines or where their customer has performance expectations. The more functional something is the more likely the brand is to be open to innovation.
Images courtesy of LOOMIA
The world of retail is changing too fast for you to wait around. Be ready for what comes next by booking a future of retail presentation. Want more innovation? Here are the most wow new tech initiatives that have caught our eye.