New York
The Best New Retail in New York – October 2023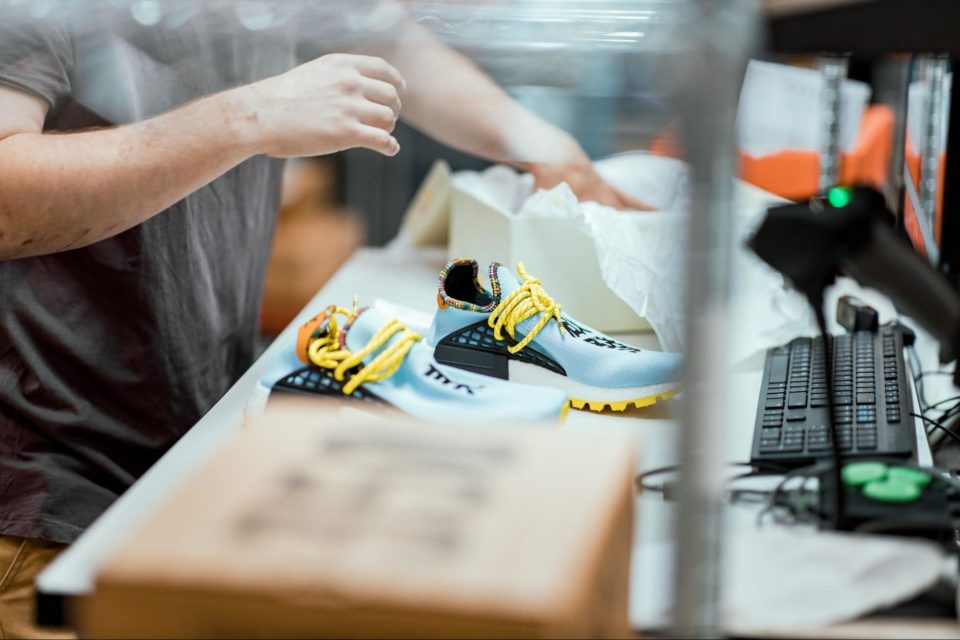 Fashion and homeware dominate New York store trends this month, with a number of ecommerce retailers seeing the launch of their first physical spaces.
Sustainability is now moving from an addition to being the sole focus for some brands, and October has seen the launch of not only recycled footwear but also one-off items made from unused offcuts.
Finally, an interesting collaboration between a social media site and a homeware brand has resulted in a new pop-up that promises to offer a seamless experience between online and physical spaces.
Keep up to date with the latest retail trends in New York with our top picks.
Zero Waste Daniel, Brooklyn
Unique and sustainable fashion brand Zero Waste Daniel has launched a new store in New York, after the success of its Kickstarter campaign.
The brand is true to its name and uses only discarded material from other fashion companies for its colourful patchwork clothing, and to decorate the interior of the store itself, wasting nothing in the process.
The store plans to expand from fashion items to being part of the community, planning to clean up local areas and partner with local businesses to use their waste. Zero Waste Daniel will also hold workshops to teach people about sustainability.
StockX, New York City
Online reseller brand StockX has created a new shopping experience in New York City for October, and is hoping to roll this out across other locations.
The brand primarily operates as an ecommerce store, but has physical sites for sellers to drop off items. Customers also visit these locations hoping to try on products and it is these interactions that have influenced this latest development.
StockX will be offering a range of product lines popular with its shoppers, including footwear from Jordan and Nike, but will also be relying on recommendations from its staff. The products chosen will be those with a few different sizes available, though this cannot be the case for its entire stock range.
Maiden Home, Meatpacking District
Following the success of a pop-up last year, luxury homeware brand Maiden Home has set up its first flagship in New York.
The company creates custom pieces that are handcrafted in America and are popular not only with consumers, but also interior designers. The store will contain a curated selection of these products available to purchase, with other items available to be ordered.
Interior designers will be on hand for consultations, mimicking in part a service already available online. The designers have a dedicated area with seating and a range of colour swatches on the wall. Customers will be able to get advice on how to create the best space, including where to put items, how to coordinate, and their preferred colours.
Yigal Azrouël, SoHo
Fashion designer Yigal Azrouël has opened his new atelier and retail store in New York.
The store has an industrial feel, with the designer purposely leaving the brickwork and pipes exposed. The function of the store is split between offering his retail line and providing space to work on designs.
Azrouël also creates his own leather and fabrics, a range of which are used throughout his designs. Visitors to the store can expect to find items from his fall collection such as dresses, bomber jackets and sweaters, with a particular focus on leather goods, as well as one-off products in wool, patent, mesh and fishnet. There is also a private room for VIP clients at the back of the store.
Vivaia, SoHo
Sustainable footwear brand Vivaia launched a pop-up for the month of October, following the success of its Japan pop-up.
The store's design represents Vivaia's environmental commitments and is made from recycled materials. The window bears a collection of Vivaia shoes organised to spell a V.
The New York store will include footwear exclusive to that location, and the opening saw the launch of the Walker Mary-Jane range. Shoppers who buy multiple pairs of shoes will receive a complementary storage bag. The brand has also thought of social media, creating a special Vivaia branded NYC skyline for customers to take photos of.
Anthropologie x Pinterest, Brooklyn
A Holiday Showhouse pop-up has launched in New York as a collaboration between Pinterest and Anthropologie.
The space helps to bridge the gap between the inspiration that the public search for on Pinterest and products, by displaying current Christmas trends in a festive-themed house. Pinterest creators like Mallory Fletchall and Brigette Romanek will also create social content around these ideas.
Customers visiting the store can scan QR codes to access special Pinterest boards created by Anthropologie where they can shop for the products featured in the Showhouse. Additionally, there will be stylists in-store who can provide further advice on styling and trends.
Are your 2024 retail plans lacking an insider's perspective? Talk to us about a bespoke report that will give you insight into the trends impacting your business.