Interviews
Could the future of the store be rent by the hour?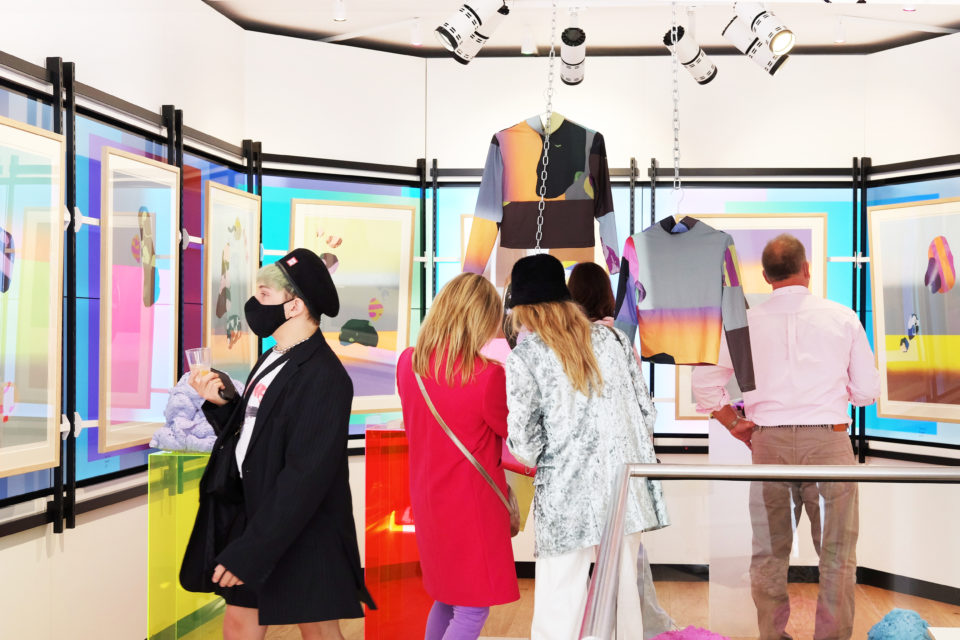 At a time when the high street is littered with empty units, Sook's bold new model for the retail store could be just what the industry needs.
Imagine choosing a location, picking the days and hours you want the space for, configuring the layout, furniture, wall and window content online, and starting to sell in a matter of moments. What's more, imagine changing the look and layout on the fly.
That's what Sook is offering. But its model also opens the door to a much more interesting high street, as well as the potential for brands to try new markets and locations with minimal outlay.
We spoke to CEO John Hoyle about what Sook means for the future of the high street and how rethinking the way we let store space could drive a more sustainable – and accessible – future for physical retail.
John Hoyle, CEO, Sook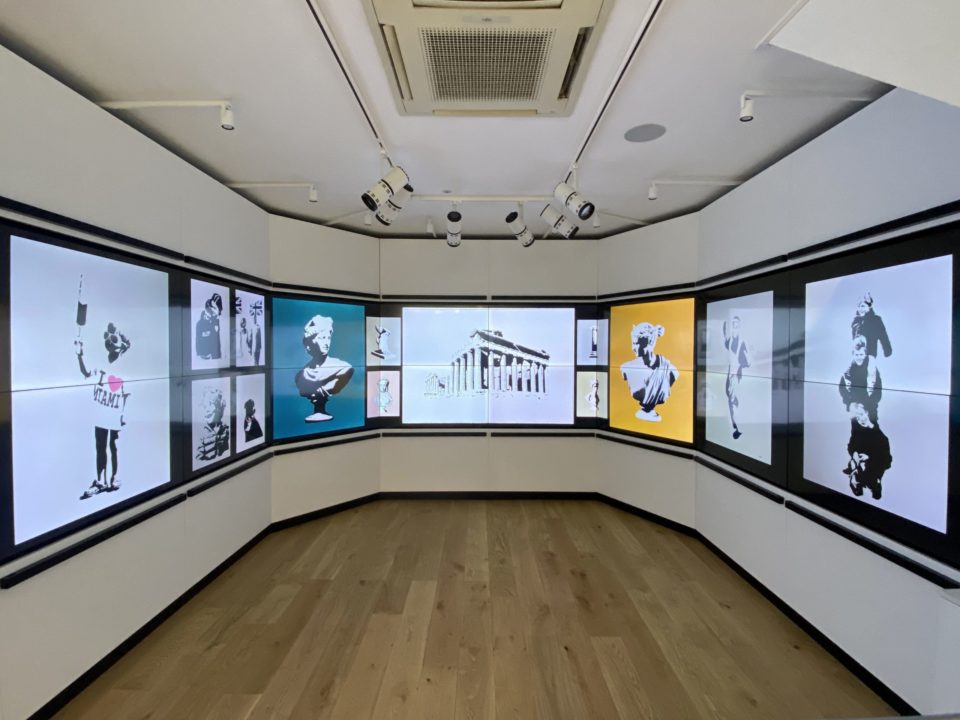 What does Sook do?
Sook exists to drive accessibility to the high street.
We do that by offering short-term space by the hour in all sorts of different locations. It's all facilitated by a physical design where retailers can add whatever they want to creatively reach the right audience at the right time and dramatically cut the costs of using physical space.
We're trying to solve the relationship between landlords and occupiers. Historically landlords have expected occupiers to take a shop for a decade, spend a fortune on kitting it out, and staffing it seven days a week in the hope that Saturday makes enough money to make all of that financially viable.
When you think about it in those terms, the whole model is completely absurd. Shops used to be important places where stock was distributed, but now we can get everything delivered shops can be completely repurposed.
Very few retailers need a shop seven days a week. What's more, most shops are open from 10am until 6pm. With our model you could utilise the space outside of those times for events and other activities.
By maximising utility, we can drive more revenue for landlords and have all sorts of much more interesting uses of the spaces at the right times of the week. We want to be in thousands of locations, so that you can have a strategy around real estate – whether you're a retailer, an esports brand, a gym, a bank, an office, or anything else.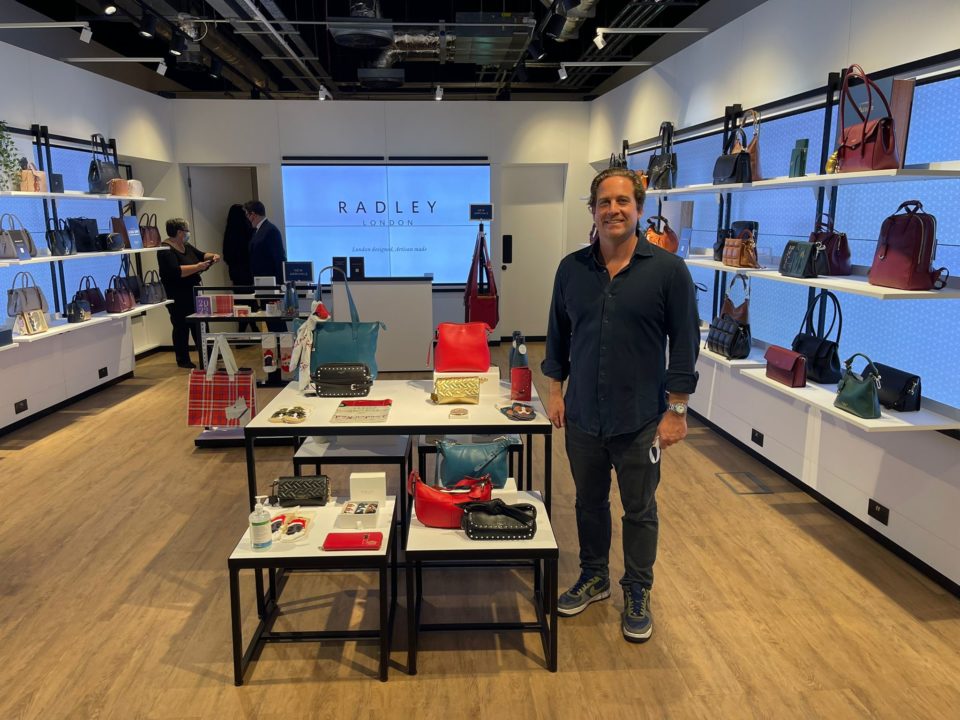 What is your main aim?
Sook was launched off the back of an accelerator looking to solving problems for people in places that have been left behind by globalisation and automation.
At its absolute core there is a social element. The high street's not making use of the incredible assets that we already hold for communities. All sorts of entrepreneurs are being priced out of the market.
But we also realised that this has the potential to be a billion-dollar business because it saves global brands 75% of their store costs but allows them to still achieve the same thing that they were going to.
It is a commercially sustainable solution that drives enormous social good. I believe entrepreneurship can create a sort of third way between governmental intervention and capitalism to leverage valuable sustainable businesses. We're trying to prove that here.
We effectively price our weekends the same as it would cost you to have the entire week on a pro rata basis. Brands are still saving a lot of money because rent and service charges are only part of the cost of opening a pop-up space. Staffing, for example, is hugely expensive especially if for most of the week there aren't any customers in the store.
By pricing the weekend at the same price as the week would normally be, we drive economic viability for us and the landlord. This leaves five days of the week which we can view in two different ways – either five days where we could rent to a global brand and make a lot of money, or five days to make some more money and deliver a social benefit. Or a blend of the two.
There's no right or wrong answer. What's really good about our work with brands like Nike and Depop is that they're not necessarily going to open a permanent shop in certain locations, but they want to be able to drop in for the weekend. This drives the economic viability of that unit for everyone else the rest of the time.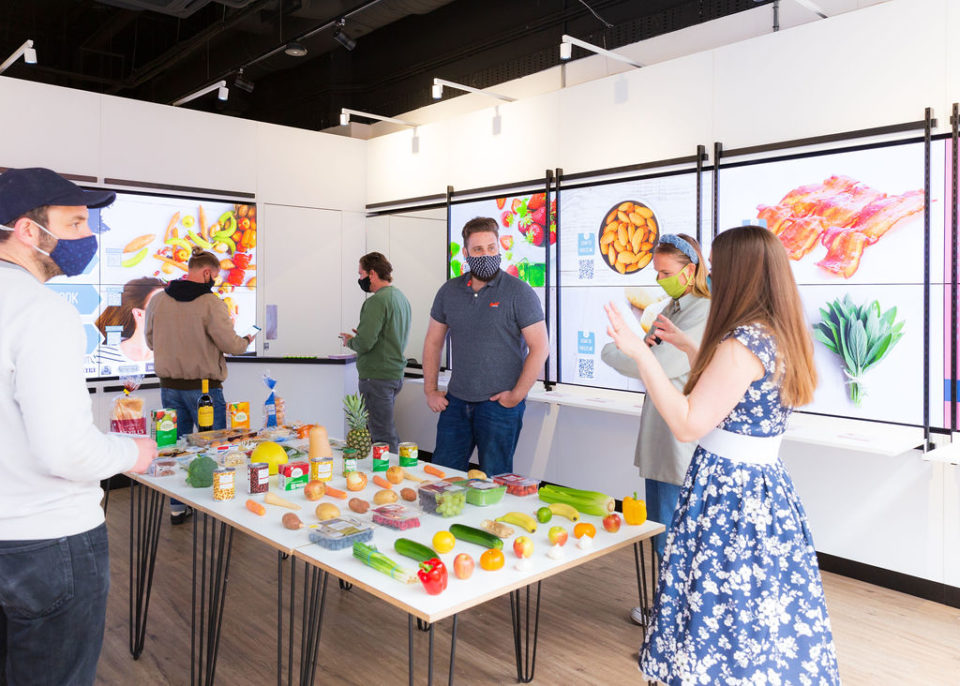 What is different about your spaces compared to the typical pop-up?
We don't see ourselves a pop-up solution, we see ourselves as part of people's retail strategy.
If you look at what pop-up means today, it's somewhere for a minimum of a week. The reason I don't think that helps is you pay a lot of money for a space and to fit it out for no one to visit for most of the week.
It's much better to focus on being in a space consistently for a set day for six weeks and test what works. You tell people that you're there, you link it to your social media strategy, you do some cool things that foster a bit of FOMO and it's far more effective than sitting there twiddling your thumbs for most of the week.
Our spaces act as a blank canvas. Store fitouts are typically in wood and plasterboard which may go in the bin at the end of the occupation, whereas our design is modular so that everything can be moved around. It's not a sunk cost, so it's more environmentally sustainable.
Brands can use our website to design how the physical space looks. You can walk around the space in 3D and use Canva to deploy content on the digital walls. In some spaces, you can even put the furniture in place. We also gather all sorts of information on footfall and engagement with the digital content on the walls. This means you can A/B test different content.
What sort of analytics do you have in the spaces?
In the digital world, analytics help brands understand how their money is being spent. That doesn't exist effectively in the physical world at the moment. There's not a tool that can be widely accessed by all sorts of different people.
We want to create the Google Analytics of the physical world. We want to be the brain of the high street. My dream is that Sook will be the litmus test or barometer of health of a high street, because if Sook can't work there then nothing can.
We want to get to a point where we will know what the right mix is for the right places so that success is guaranteed before you take the space. Our data pool gets bigger and bigger every day which gives us an idea of what's going to work.
If we can serve the customers of our occupiers better than they can themselves, then it reinforces customer stickiness.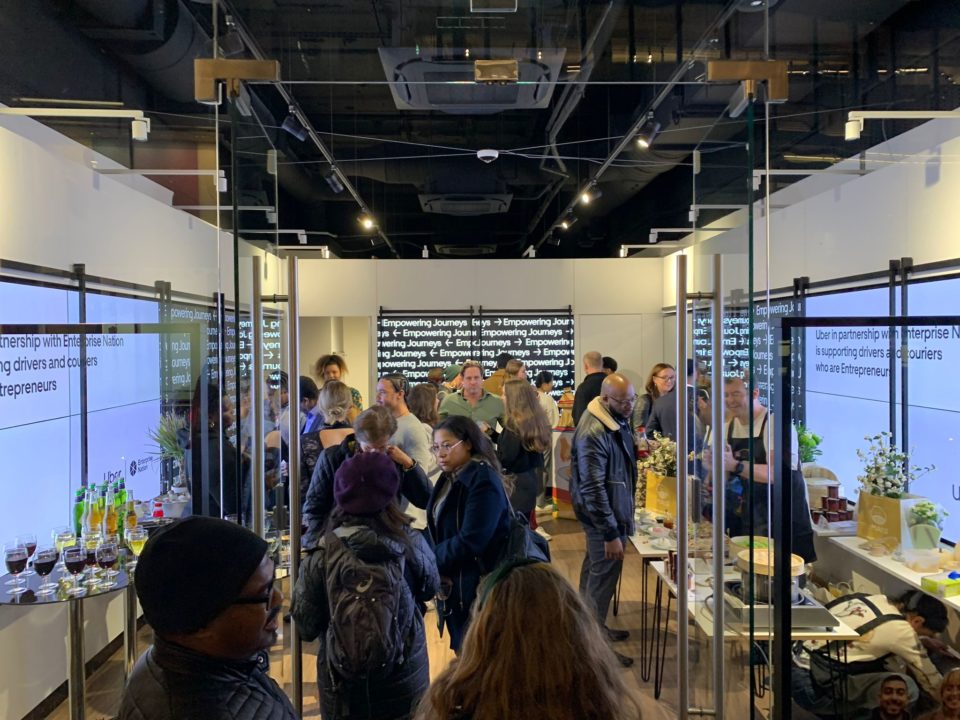 What's your view on what's next for the high street?
Agility is going to be key to everyone's retail strategy.
With anything that is pioneering a significant change in strategy, we're having to change attitudes, and that's not easy. You always want to believe that everyone's a changemaker, but of course, 85% of humans don't want anything to change.
I remember seeing an image of a speaker in front of a huge crowd saying, 'who wants change?' with everyone's hand up. Then he says, 'who wants to change?' and no-one puts their hand up. Then he says, 'who wants to lead change?' and the crowd completely disappears. This is where we find ourselves.
Landlords ultimately want retail to go back to the way it was. It's not going to happen, but they're still hoping. The most powerful people in real estate are in their 50s and they're thinking 'I've got another 10-15 years here; do I really want to rip up the rule book?' Of course, they don't.
Retailers aren't thinking differently either. The big opportunity for us is to go to the new digital players and D2C brands, as well as all those people that have never been in high street like esports. It's a completely different way of doing retail, which using our platform easily facilitates.
Landlords may also look to us when they have an empty unit. The problem with an empty store is that it pollutes the shop on the left and the shop on the right. In that case it's almost worth the landlord paying to have an activated space as that is a better outcome from a placemaking perspective, and if it generates some income, fantastic.
This means we could go into difficult locations and be run as a loss leader to deliver all sorts of social benefit.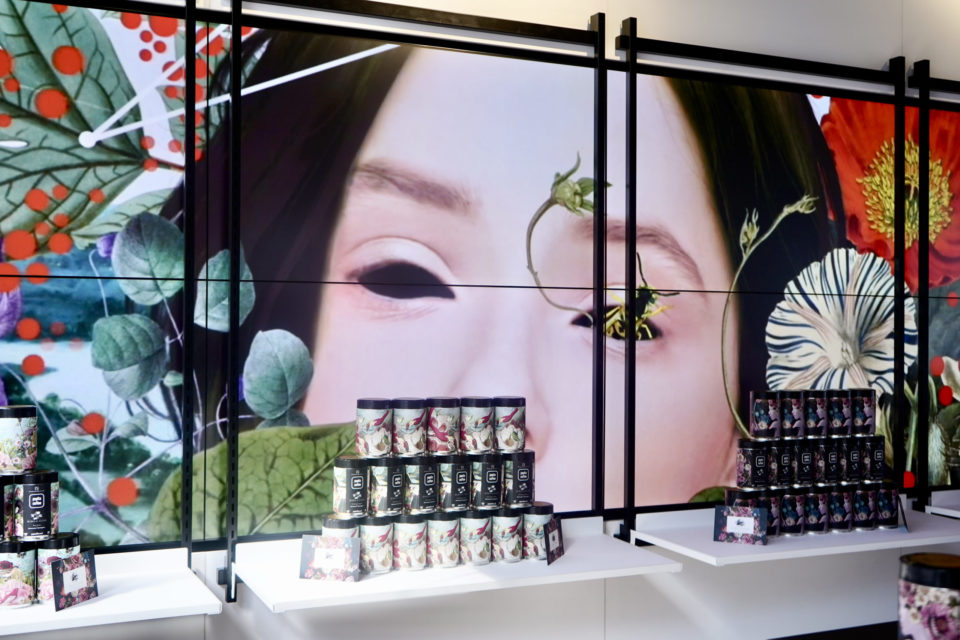 Do you think we need less high street space if we're using it more efficiently?
I think the industry has recognised that we have too many shops.
Retail evolved to become a safe place for investors to park money. As the business grew there weren't enough assets, so they built more. Then private equity got in on the act by buying up retailers and scaling them massively with really thin margins, which has led to this absurd situation where retail has too many shops and they're not making money. We've got tons of empty shops, but we're just using them badly.
Our model is a challenge for landlords as they're having to think in a different way. We're much more of a tool for them to make money out of empty assets than we are a tenant. We don't take any leases. In our deals, the landlords pay for all the costs in terms of rent, business rates, and service charges, and sometimes even staff costs, and we give them the majority of the revenue that we make.
For example, if you are an Australian swimwear brand who wants to sell to the UK market in May, because that's the only time people are going to buy swimwear, you don't want to fly to the UK to set up a temporary shop.
You can send the stock to us; we'll staff the space for you and look after the whole thing. We're trying to be a platform that links products and services from every country in the world to our network, so that you can be in the right place to sell your product to the right people
The other massive misconception of our industry is that footfall is an important metric. If you haven't told anyone you're going to be there, and you're not an obviously recognisable brand, no one is going to walk it. It's much better to drive FOMO around short-term event space.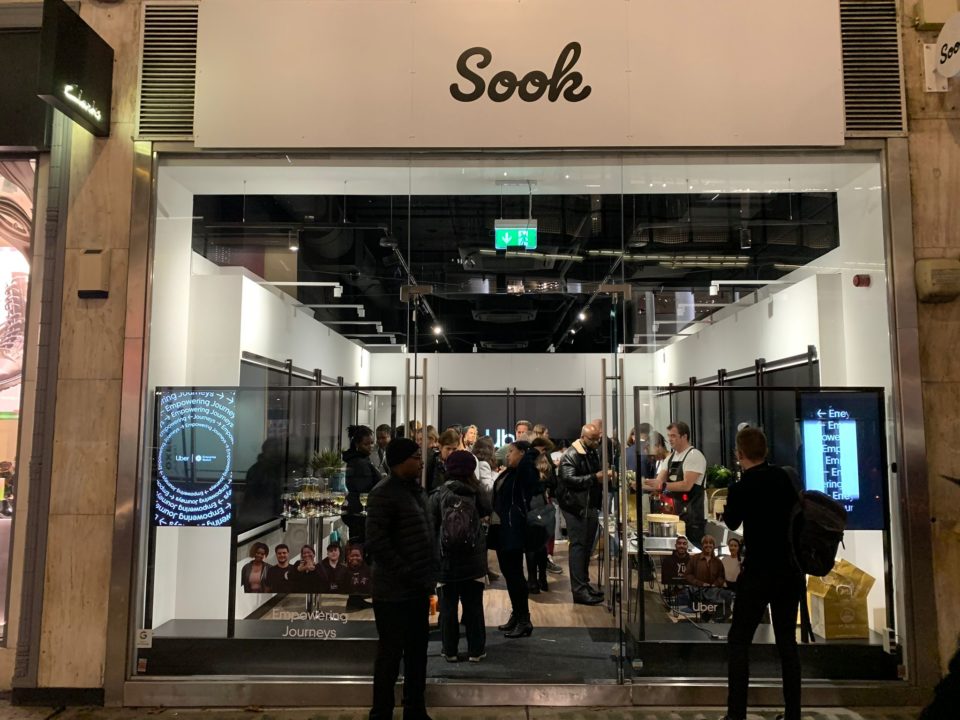 What's next for Sook?
We're opening lots more sites in the UK, as well as moving into the US, Poland, Australia, and South Africa.
The next thing is going to be iterating on our physical design so that we continue to give the wow factor when people walk into our spaces. We'd like to make more use of our ceilings, as well as have moveable walls or spaces that can expand or contract.
Beyond that we're looking at opportunities to connect online. We could link into an affiliate sales model or drive customer stickiness by having a loyalty programme that spans online and offline. We see ourselves at the intersection of the digital and the physical customer experience.
Does your physical retail strategy need some new thinking? We're here to help! Get in touch now to find out what we'd recommend for your retail business.