Pop Up Stores
The luxury pop-up: Inside Dior's Mount Street store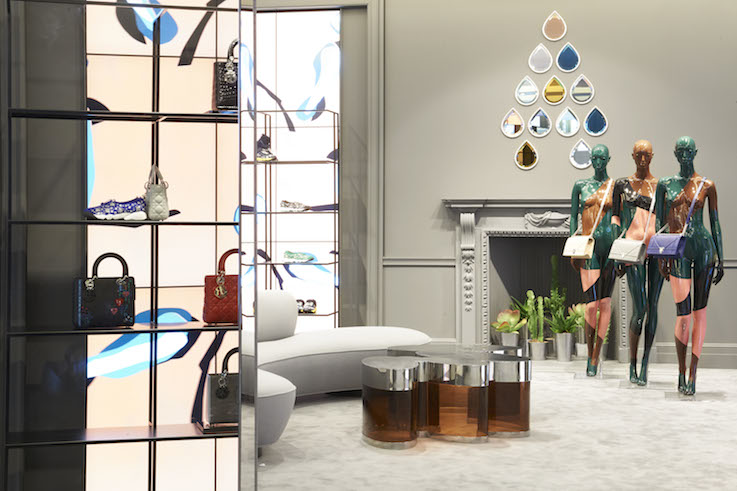 It's certainly not your usual 'pop-up'. From the security at the entrance through to the smartly dressed staff there isn't even a hint that this Dior pop-up isn't here to stay, but that's what makes it different and desirable to the 'fash-pack' target market. There's even the perfect photo opportunity at the front of the store, with the Christian Dior logo displayed in the perfectly preened garden.
Digital brings the catwalk to the customers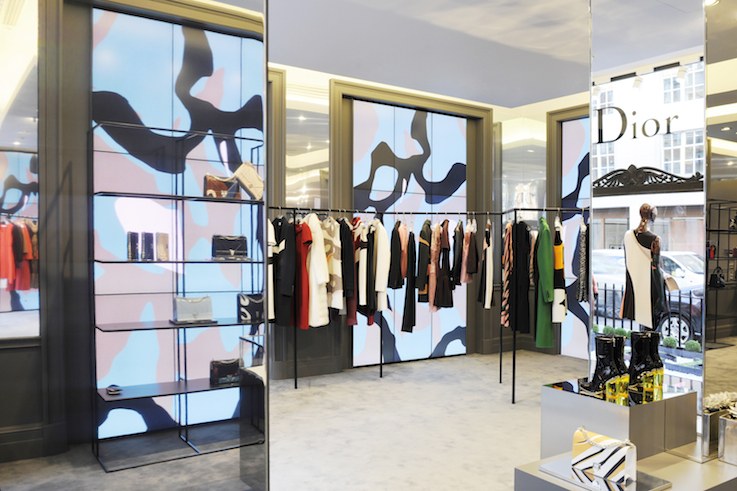 This temporary space is relatively small at 1,296 sq ft but the innovative use of large wall panels displaying digital imagery has extended the loft-like space and added an extra form of advertising products without taking up any extra space within the boutique. Having previously showcased specially commissioned graphic artwork by Swedish illustrator Mats Gustafson, the digital screens are now adorned with the latest cruise collection, straight off the catwalk. These screens provide an insight into the world of Dior and allow customers to lust over the looks that will be hitting shelves soon – everyone feels front row at the latest of the house fashion shows.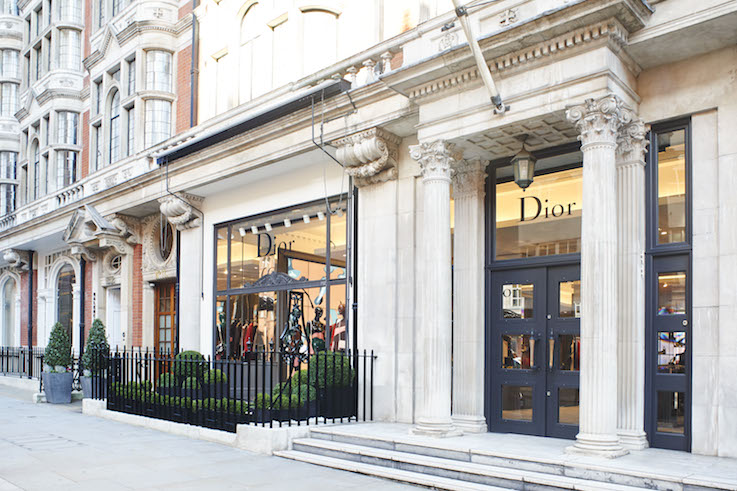 The brand is proving its the details that count in this luxury setting. Teardrop-shaped stained glass mirrors by Hubert Le Gall, a sofa by Vladimir Kagan and a table by Guy De Rougemont fill the maison and make it feel like a home away from home, albeit a slightly more covetable one. Each item has been designed specifically for the space and all are in place to make the customer feel special and comfortable whilst they try on pieces in the powder pink (Dior's favourite colour) changing rooms and make the decision on their SS16 wardrobe.
A pop-up with a difference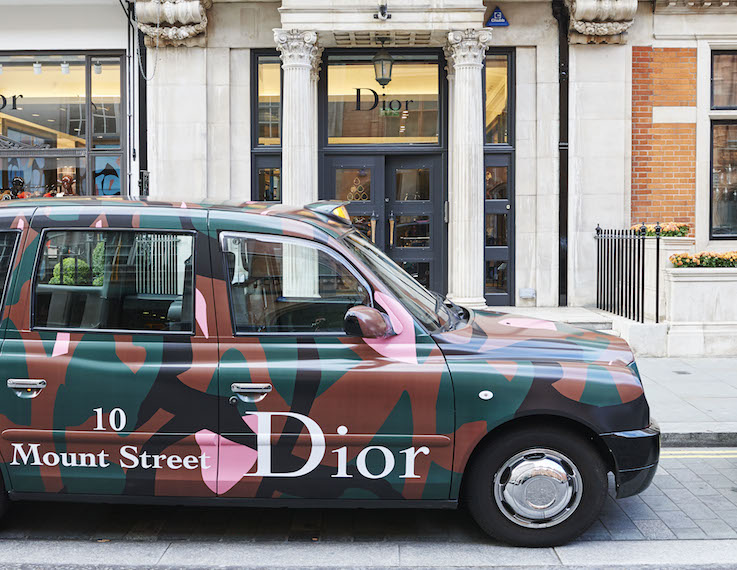 With London cabs having also been painted with Dior details, the brand is driving its presence around the city and making the shop known to the buzz of tourists and local Mayfair residents. It's definitely a pop-up with a difference and not just because of its atypical location. The brand is slowly being eased into the elite neighborhood and will have no doubt built a mass following for the official opening of its permanent store next year. It's no doubt a marker for the rest of the luxury brands yet to grace the UK with a real-life self-branded store presence.
All images courtesy of Dior.
Want to experience the very best of London's retail for yourself? Your business will benefit from one of Insider Trends' retail safaris. Find out more here.