Brand Focus
How storytelling can improve your retail business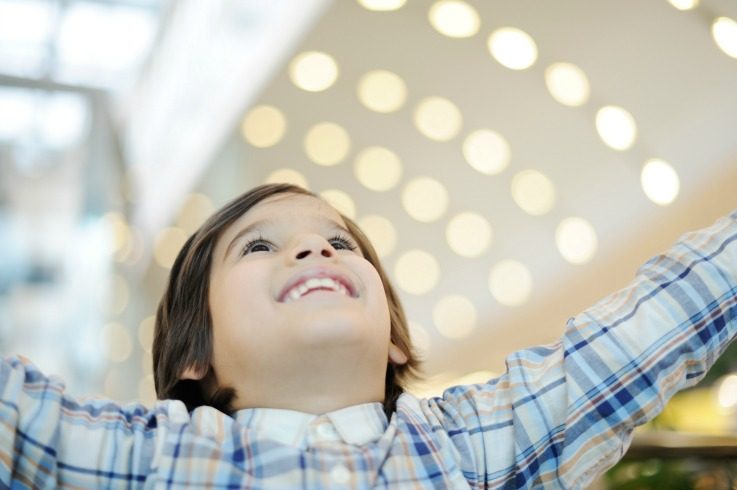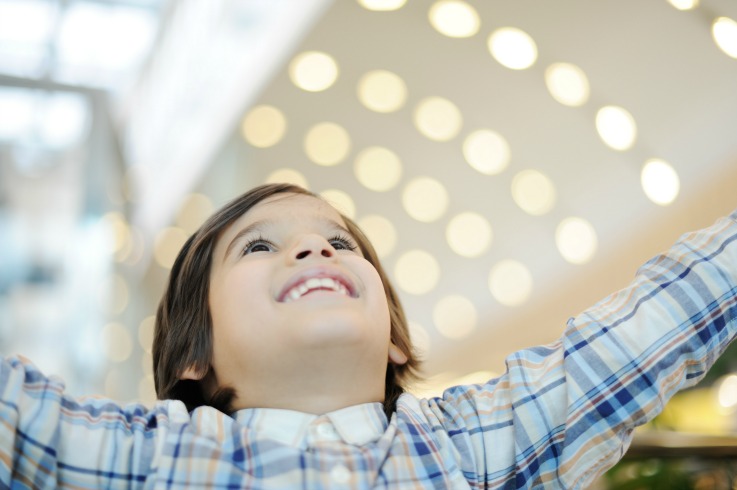 Everyone talks about the importance of storytelling in retail, but it's actually really hard to find good examples. Perhaps that's because brands haven't quite got to grips with it yet, or they don't see how it could benefit their business. It's also not necessarily an easy thing – we can all write the words 'Once upon a time' but creating a complete, engaging story is a lot harder.

It can be done though.

Here's everything you need to know about storytelling in retail – what it is, why it's important and how you can get started.

What is it?
There's not many of us who don't know the power of stories. How often when catching-up with friends or family does someone say 'I have to tell you this story' or 'you'll never guess what happened?' We want to share and hear stories.

Equally, we remember stories. How often do you reminisce with friends about things that happened years ago? Think back to your bedtime stories as a child – how many of your favourites do you still remember?

Stories make you feel things. They can also help convey information and even enable us to retain it better.

As human beings we are pretty much hardwired to be interested in them. From books, to films, to TV shows, to games, so many media and entertainment offerings hinge on story and most of us look to them as hobbies, means of relaxation or enjoyment, or to help us escape from the world for a bit.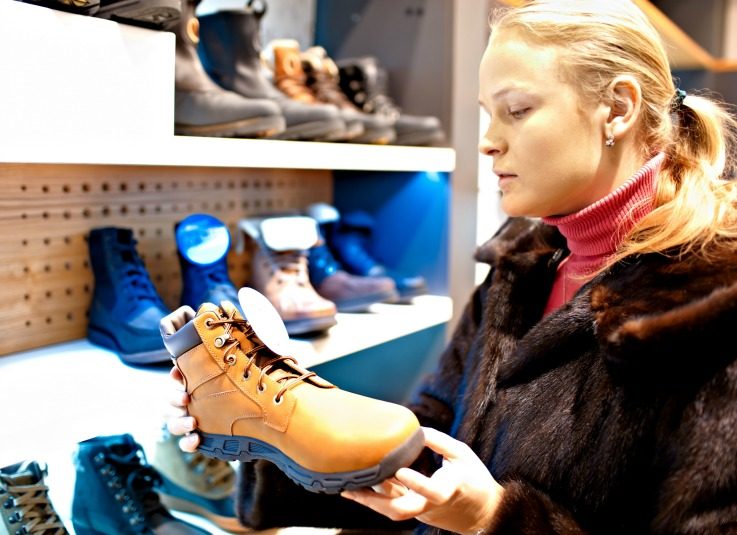 Why is storytelling important?
Sometimes it can seem that retail is caught up in competing on price, or delivery times, or even the tech used in-store. This type of competition inevitably creates a division between big names like Amazon who can afford to slash prices or offer delivery in an hour and take any sort of hit from that, and smaller retail businesses who can't sustain endless sales and cost cutting.

A much better approach is for retailers to focus on forging strong bonds with their customers. If you feel connected to a brand or retailer than it's harder to be swayed to another because of a single offer. If your favourite brands are offering you more than just products, but actual great shopping experiences with a tailored, personalised approach where you can see the value to you, then you are going to be more loyal to them. If they tap into your heart and mind, then they have you.

Storytelling is a great way of conveying what your brand is about, of making those connections. Whether it's telling customers where you've come from and what you stand for (like Liberty London), to the provenance of your products and ingredients (like Lush) or where your products can take them (like Rapha Cycle Club), storytelling is the ultimate engagement and retention tool.

Storytelling can help to humanise your brand. Done right it can educate, entertain and engage, helping create memories that root a brand in the customers' consciousness. Likewise, stories appeal to customers' emotions, which can be another powerful motivator.

For physical retailers, storytelling helps create personal interaction and attracts attention. It enables you to tickle all of their senses to create rewarding experiences that they can't get anywhere else. Experiences that they remember.

Digital also has a place in retail storytelling. Social media is a great way to bring customers into the story by encouraging them to share their brand experiences. It gives them an active role in your brand, which again makes them feel closer to it. Likewise, websites and social media channels can be used to give customers a look behind-the-scenes through extra content and video.

3 brands winning at storytelling in retail
Newcomer Wines (London)
Following on from a successful pop-up in London's Boxpark, Newcomer Wines opened its first permanent shop/bar in Dalston last year. The company specialises in Austrian wines (with the biggest selection in the UK), working directly with growers to offer customers the best products.

Newcomer Wines is particularly interested in growers who combine tradition and forward-thinking to create great regional products and lessen the impact on the environment. In order to help customers understand the stories behind the wines they are buying, the company's website lists the different producers it works with. Customers can click on specific individuals to see photos from their vineyards, read about them and their making processes, and see the wines they offer, including what the bottles look like. It brings the customer much closer to those who make the products as opposed to just grabbing a bottle off the shelf of the local supermarket.

This approach is continued in-store. Each wine has the producer's name on the price tag, which immediately gives customers something to connect with. Staff are on-hand to provide more information on each producer. For engaged customers who are passionate about their Austrian wines it also serves as a handy way-finding mechanism for finding new bottles from their favourites producers.

The in-store bar, where customers can choose from over 200 wines to drink, as well as try food from local Austrian producers, dominates the space. It looks more like a bar than a store, which adds an experiential element – you can easily go to Newcomer Wines just for a drink and then lose yourself in the story and take some bottles home. Again the focus is all about local produce and authenticity, and understanding where your food comes from. The space also hosts events such as tasting sessions, which help customers to engage with the wines more.

Freitag (Berlin)
Headquartered in Zurich, Freitag is an accessories brand known for its messenger bags made out of used truck tarpaulins, discarded bicycle inner tubes and car seat belts. Recycling and sustainability are a big part of the company's story and every element contributes to and helps to build this ethos.

Taking the Berlin store for example, there's a strong focus on storytelling through interaction. As well as shelves of products, there is a system of drawers that customers can pull out to learn about how the bags are made. Rather than preaching to customers, Freitag educates through engagement – one drawer full of compost makes the point about products being biodegradable by letting customers dig about in it.

The store also lets anyone borrow a bike and one of Freitag's messenger bags for a cycle round the city. There's no pressure to buy, so customers can enjoy seeing the city, while at the same time get a taste of what it would be like to own a bag themselves. Using the products themselves in real-life situations creates positive memories, as well as a sense of ownership, which makes them more likely to buy when they return to the store, or in the future.

The storytelling continues online with part of the Freitag website dedicated to stories. It's here that customers can find the latest news and store openings, as well as information on the brand and where it came from, how its products are made and about its own material development – F-ABRIC. There are also guest posts that take readers deeper into the brand story by showing them how others are using Freitag products on their adventures. Hearing of someone's trip to Svalbard or nomad life in the Sahara is deeply aspirational and conjures up a sense that Freitag products can take you anywhere.

Apple (New York)
Now for the big guns. Although we've highlighted the New York store here, Apple's storytelling is done on a brand level. The company has brilliantly positioned itself as being at the cutting edge of technology, of having must-own products that have people lining the streets. It has an emotional connection with these customers. The story it tells is of why it is different to others out there and what using its products will do for customers.

The seeds of this have long been sewn. From TV ads that pitched Apple as the cool, young, current alternative to traditional PCs, to its involvement with music through the Apple Music Festival and Beats 1 Radio station, the brand has written itself into the story of people's lives. The way its products integrate with one another encourages device owners to buy more and more products to create this ecosystem, thereby immersing them fully in the Apple world. It makes them more loyal to the brand, more engaged in what it is saying, more educated on what its products can do.

The Grand Central Terminal store in New York is just one of a host of fantastically designed Apple stores around the world. Positioned in the city's transport terminal – the Grand Central Terminal – it doesn't feel like a shop, but almost more like a museum or shrine to Apple products. The grand nature of the building's architecture and materials gives it a luxury, exclusive feel that people are drawn to and want to be a part of. It also gives it a huge potential audience passing by every day.

It's also unusual in that it's not fully enclosed like a normal store, but utilises a balcony in the station. This removes certain mental barriers to entry, but also gives those visiting a sense of being special as they stand above the crowds. The layout of products and the Genius Bar gives it a recognisable brand feel, but the sensory and emotional connections are really heightened by its position.

By adopting different architectural designs for its lead stores, Apple also creates destinations for visitors. It again taps into this story of offering something different from everyone else. People want to go to its stores, they want to try its products, they want to be part of the club. When it comes to emotional engagement nobody does it like Apple.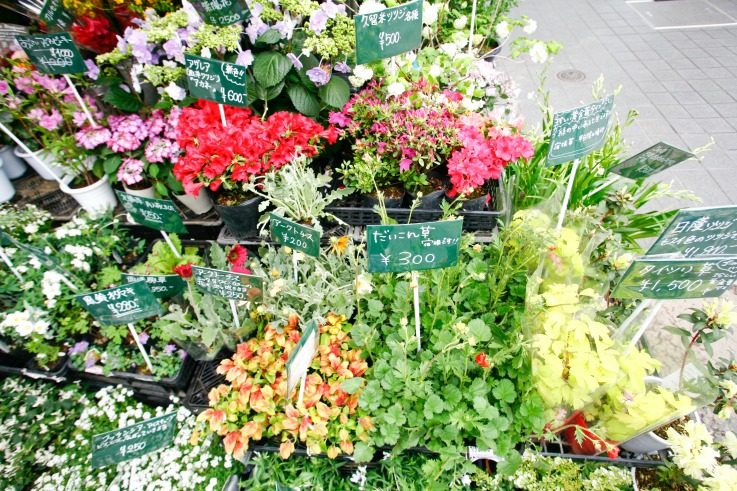 How to get started with storytelling in retail?
Quite simply you need to identify what your story is as a brand/retailer. Is there a particular message you are trying to convey? Is there a cause you believe in? Is there something unique about your products or ingredients? Do you have an ethical or sustainability mission? Are customers doing or achieving interesting things with your products? Do you offer additional services or experiences to customers? Do you have a long and interesting heritage? Is there something interesting about your store designs and visual merchandising? Is there something different about your product range?

Whatever your story is it needs to be real. You can't fake an engaging story and if you try to sell yourself as being something you're not your customers will know.

Once you know what your story is you need to tell it. You need to tell people what the product or service you're offering will do for them, how it will help them, how it can enable them overcome challenges, how it can enhance their life. Make your customers part of your story, make clear the value you can bring to them and you'll keep them coming back.