Interviews
How CircleSquare creates human experiences for brands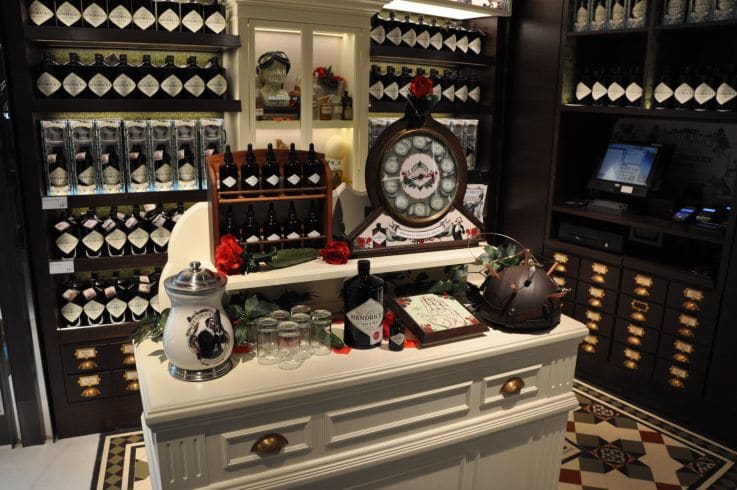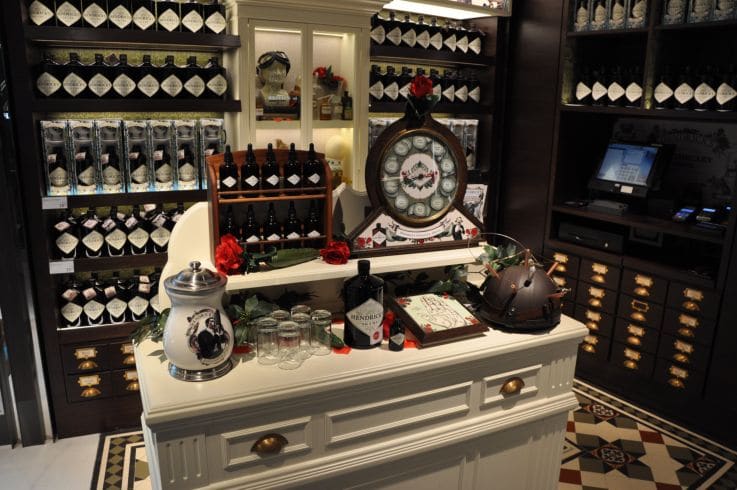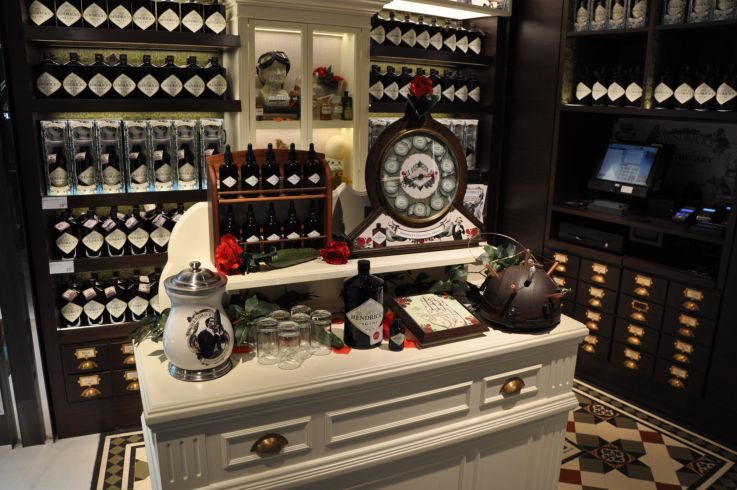 Everyone may be talking about experience these days, but for creative agency CircleSquare that's no bad thing. Because experience has always been part of its DNA.
Now the rest of the world has caught up with its thinking, it sees the chance to create more inventive, immersive, engaging experiences in retail. And not just any experiences. These are humanised experiences, created by putting how we think and feel as people at the heart of them.
With expertise in everything from store design to branding to travel, CircleSquare certainly has the skills to put this thinking into practice. We spoke to founding partner Philip Handley to find out why you don't have to change a lot to change the customer experience and where retailers are overly putting their focus.
Philip Handley, Founding Partner, CircleSquare
Can you describe what CircleSquare does in a nutshell?
We're an independent creative agency; we specialise in experiential and retail marketing, creating irresistible experiences for brands and retailers. We do that by putting human needs and emotions at the very centre of our thinking.
Experience has now become this big buzzword. Has that changed anything for you?
Experience is part of the DNA of our business. My business partner and I come from different backgrounds, but the thing that connects us is the desire to create wonderful experiences.
Centering the experience around the consumer – what they care about, what they're going to enjoy and therefore what they're going to tell their friends about – is what makes us different. The key is finding the overlap – that sweet spot between what the brand wants to talk about and what the consumer cares about.
A good example of that is about 10 years ago we started the revolution that was Hendrick's Gin. We employed actors rather than sales staff. We didn't worry about encouraging purchasing and just focused on getting people to love the brand, connecting the experiences and providing engagement. This impacted the way they responded; they didn't just come and enjoy it; they told their friends about it.
While experience is a bit of a buzzword, people didn't really understand what it was before. Now clients recognise the value of experiential marketing, and that increasingly means we have more freedom to create something much more immersive and fun.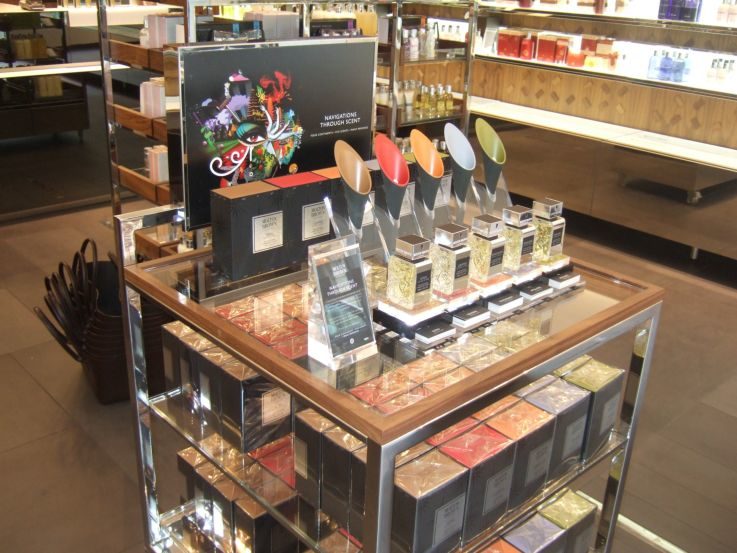 What sort of clients are you working with?
We work across multiple sectors from spirits with brands like Johnnie Walker, to fashion with brands like Lacoste and Tommy Hilfiger. We also have clients in beauty with brands like L'Oréal and confectionary with brands like Cadbury and Toblerone. We're specialists in global travel but work with clients across all retail sectors.
Are there any particularly innovative projects that you've worked on?
Sometimes it's just about changing the norm. We worked with Molton Brown a few years ago – they wanted to create a fragrance that competed with high-end fragrances.
Typically, when you walk into the fragrance area of a department store there are a lot of people with bits of card that they spray with the fragrance, waft in the air and hand to you as you walk by. People avoid the staff because it's not new or innovative or exciting.
With Molton Brown we analysed WHY you spray fragrance onto card. It's all to do with the way the aroma develops over time, so you get a truer indication of what that fragrance is like.
We created a little device that looked like a flower with a ceramic wick in the centre which you could spray with the fragrance and it would last all day. Now you had someone holding what looked like a lovely flower. Suddenly shoppers were queuing up to hold one of these flowers and smell them – it was new and different, and they wanted to experience it.
It doesn't take a huge investment to have an impact on the shopper journey and to change whether someone makes buying part of their mission. You don't have to change much to change shopper behavior; sometimes it's just about observation and better understanding.
We were recently appointed by a global retail giant to help design a series of new multi-customer stores for one of the biggest shopping hubs in Asia. Typically, these types of projects go to architectural firms or very traditional retail design agencies, but in this instance, they came to us.
The reason they chose us is that we had been working with the brands they sell in the store and the retailer had seen the impact it had. They wanted to change the way they design the stores, so they become theatres of retail experience. The brands feel like the space has been designed for them.
We aim to give our clients agile solutions. Tying yourself into a concept on a long-term lease gives you absolutely no flexibility and things change so quickly. If you look at the Asian market, we've seen retail evolve at a much quick rate than anything in Europe – it's evolved 50 years in effectively five and is now the market that is breaking new ground.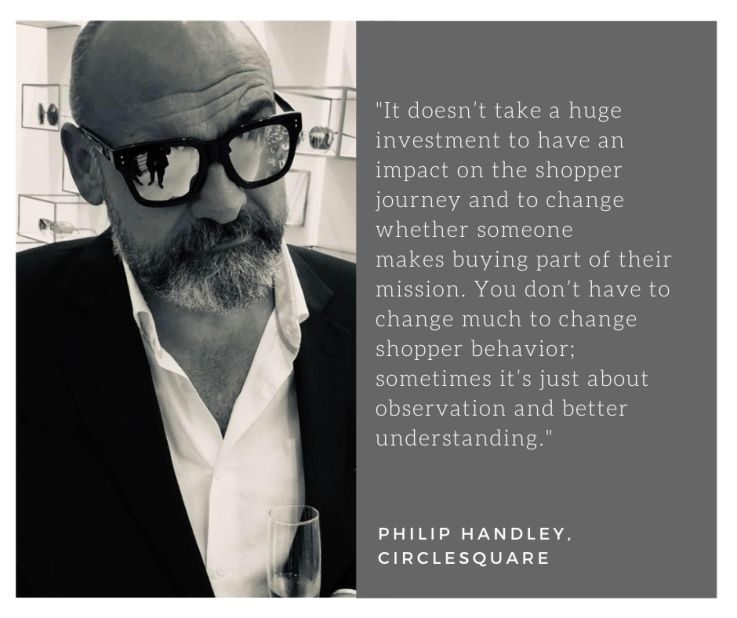 How else has the role of the store changed?
We are regularly asked by clients to share ideas on what the future of the sector might be. The reality is that there is no one answer. It depends on the brand, the category, the customer and the location.
The construct of a shop as retail space is dead; the traditional boundaries have been removed. The expectations as to what constitutes retail space can now be whatever the client wants it to be. The customer doesn't need to be in a retail space to shop. What's great for a creative agency like us is that gives us a tremendous amount of creative freedom. It is an exciting time.
The traditional physical store was based on five principles: convenience, instant gratification, inspiration, tactile interaction with products and generating a memory.
If you look at where we are today, I would say only two of those remain relevant – tactile interaction and memory. Customers don't want those traditional stores anymore. They do want spaces that can provide the physical availability of products for that tactile interaction and memorable experiences. We base our approach on that.
We've done a few projects recently for retailers and brands where they have absolutely no need for traditional space. They have the ability to create unique and genuinely different spaces. You don't have to be on every high street. Deliver the right kind of experience and people will come from afar to experience it.
With social media you're influenced by what you see so you can get an indirect experience through the people who go to the experience. The crucial part is the meshing of the physical and the digital. I remember when people talked about how retail was competing with digital and they were two enemies when in fact they are completely complementary.
You just need a clever retail strategy for a digital world. If you can focus on what digital can do, you can then think about how this fundamentally changes the purpose of the store and tap into third space. The danger of being an online-only retailer is you only exist in the virtual world. You need to bring some of those elements of tactile interaction and memory into the physical.
How do you see digital and physical combining?
Recently we were looking at the number of interactions that consumers have when making a purchase. If you consider, for example, that there are over 900 interactions when buying a car, but there might only be a handful when you're buying a chocolate bar. If you've got 900 interactions, you don't want to make any of those too complicated.
How much of that can be eased through digital? We worked with Lacoste where we had a totally seamless physical and digital experience where you can start your shopping experience online and at any stage along the way transfer to the physical experience whether that's in an expected place like the store or in an unexpected place like a pop-up or third space. Or you can complete your shopping experience at home. That should be the norm. The whole process is enjoyable because it's seamless.
With one of the retailers we're working with in Asia we helped design a location where you can come in, understand the brand ethos, measure yourself totally and then that information is stored digitally. With that knowledge you can shop freely online and have your items delivered to the store or home. The store is really a brand experience.
We did a project with Luxottica to help them with their traditional retail store, and the starting point was observing how people shop for sunglasses. It's hugely interesting – we noticed that on average people will try on four pairs of sunglasses before they make a decision on whether to buy or now, so it's critical to maximise that opportunity.
We recommended some simple changes – unlocking the rack so people can remove them was a no-brainer, but we also recommended merchandising by style rather than brand – this reduces the amount of time customers spend moving around the store trying to find all the examples of their preferred style.
We also recommended displaying all stock at a slight angle so customers could see the branding on the arm – this is often the first thing people look at, so it allows them to eliminate styles without having to pick them up first. Finally, we added full length mirrors so customers could see how the glasses looked with their whole outfit, not just a section of their face.
Following that evolution, we went on to help Luxottica to improve the experience through digital. Most recently we delivered what we call the magic mirror – it's a poster with a very bright rear lightbox which illuminates it. When you get close a proximity sensor recognises you are standing there, and changes from a lifestyle poster to a perfectly lit mirror; it's a great use of space, allowing you to maximise stock.
It's tempting to fill stores with technology, but customers have the perfect gadget in their pocket – we created a digital campaign that knew when you'd entered an airport and shared mobile offers and directions to the nearest Luxottica store. Once in-store, there's a guide that helps find the best style for your face shape, then lets you take passport-style photos of different styles that you can share with your friends. It gives customers reassurance that they've made the right choice and overcomes that final barrier to purchase.
So rather than shoehorning technology in or ignoring it because it's the enemy, you can make it work with the consumer journey and enhance the whole shopping experience.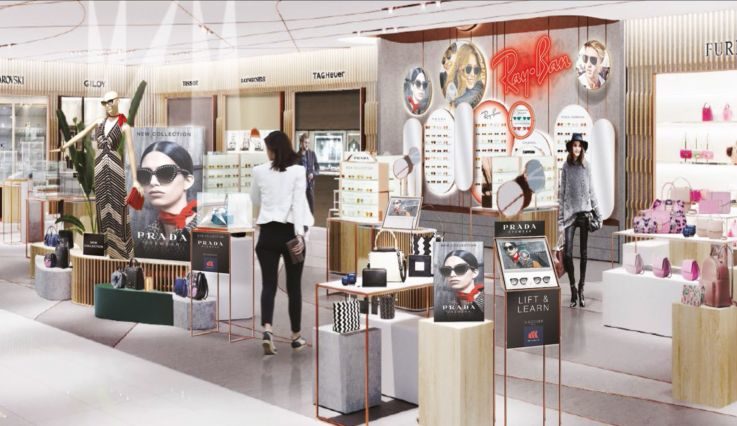 Are retailers overly focusing on certain aspects of selling?
Lots of retailers are overly focused on Instagram and the use of influencers. Sometime that's down to the fact that retailers need metrics and that's an easy metric to show. It's easy to look at it and think that because it's a measure it's useful.
The problem is easily measurable channels like Instagram only measure superficial engagement. The objective of a brief is never to 'get more superficial engagement' but it might be 'sell more products'.
The danger is that in the pursuit of efficiency it's easy to forget what actually drives engagement which is typically the ground-breaking brand-building creative ideas.
Marketing has evolved so much. It used to be quite aggressive historically. It came after you where it knew you would be – in the middle of your favourite TV show, in your favourite magazine, on the side of the bus you take. We know now that consumers don't respond to that.
It's gone the other direction. Consumers come after the brand when they want to explore it. Brand's need a brand home and something for the consumer to explore, to learn about the brand on their terms.
What does CircleSquare have planned for the future?
CircleSquare has been quietly growing behind the scenes. We already have studios in London, Hong Kong, Singapore and Dubai, and are continuing to grow our global network. That's given us a major competitive advantage in that not only do we have a great understanding of our global clients, consumers and what works in different areas, but it also allows us to collaborate to deliver more efficiently.
We can effectively be a 24-hour studio if we need to be. We recently did a project that should have taken six weeks in just over three because we were working on it 24 hours a day. Our Hong Kong and Singapore studios would be working during their day and then they would hand over to London, and vice-versa.
You have to have real belief in the ability of your studios. We have a shared ethos. We are going to be growing that network as a culturally diverse mix of individuals around the world that brings the richness to our work.
Images courtesy of CircleSquare
Immerse yourself in some of the best retail design going with these 40 top Instagrammable stores.
Find out how we can help you identify and discover the breakout trends in offline and online retail that will put you years ahead of your competition. Get in touch here.