Coronavirus and retail
How Covid-19 exposed the big hole in ecommerce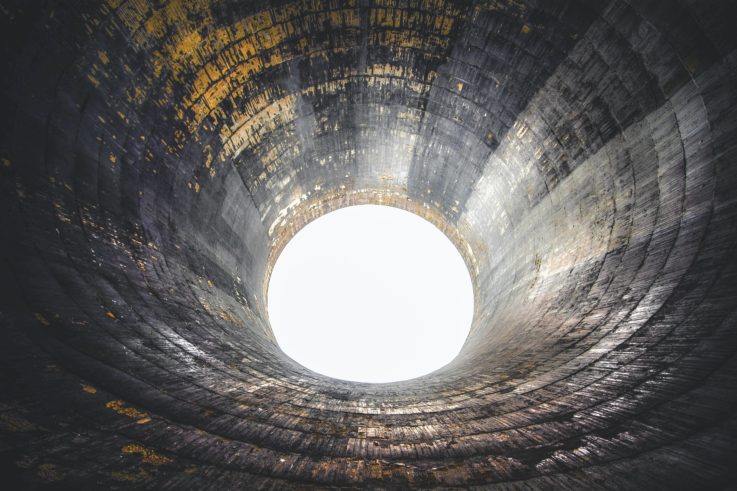 This was ecommerce's moment.
While online shopping has continued to hit new highs year-on-year, the majority of retail sales still happen in physical stores. Until Covid-19 that is.
Now all around the world stores stand shuttered. And where else is there for those sales to go but online?
Except ecommerce is finding it's not that easy.
The demand is there but meeting it requires jumping over the big hole in the model.
Ecommerce is not built for current levels of demand
The global pandemic has highlighted that ecommerce today cannot handle all our shopping needs. It simply does not have the capacity or the resources to do so.
Even digitally native brands who have built their businesses entirely around ecommerce have found themselves overwhelmed by the sudden shift in demand. UK online grocery company Ocado had to close its doors to new shoppers as it found itself facing 10 times higher demand for its services.
In fact, the brand reported that almost every one of its 800,000 current customers now want to place at least one order every single week. The problem is that Ocado's current operations allow it to deliver to just 250,000 customers each week.
Even with the brand doing everything it can to free up new slots – such as stopping delivering bottled water which made room for 6,000 more deliveries a week – it is clear that there is a huge deficit here.
If there's one company you might expect to be well equipped to deal with an ecommerce boom though, it's Amazon. Yet, even this giant of the industry has struggled with the volume of Covid-19-driven orders.
It is currently trying to recruit 75,000 more staff members in order to meet demand having already hired an extra 100,000. Longer delivery times are the norm – even for those customers paying for Prime benefits. Third-party sellers saw delays in trying to use Amazon's warehouses as the company prioritised more essential goods. Now Amazon Fresh has stopped accepting new customer orders.
Basically, it isn't exactly smooth sailing for Amazon in this new retail world either. It's facing the exact same challenges as everyone else. How come though?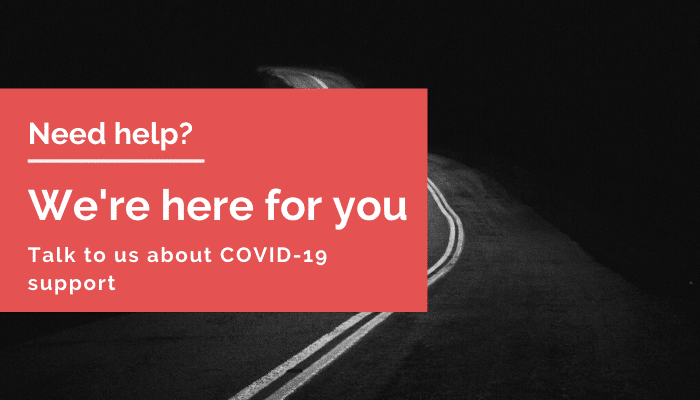 Ecommerce is built around past consumer behaviour
The fact is that ecommerce today is built around a number of expected customer behaviours.
These include:
Not every customer will be shopping online at the same time
Customers will supplement online purchases with buying in physical stores (ie not all purchases will be made online)
Some retail categories have lower online penetration (like grocery) due to customers wanting to look at and touch the products
This is the case no matter what type of retailer you are.
Even if your business is entirely digital, you are still reliant on the same availability of warehousing, transportation, delivery slots, personnel etc. And that availability is calculated based on the expected volume of online orders which is in part predicted by these customer behaviours.
At the end of the day, no-one is going to invest in a tonne of warehousing and staff if they haven't got the business to consistently use it. Most companies plan for extra capacity around expected bumps in demand such as holidays, but it is doubtful many companies had a contingency plan for if all their sales moved online at the same time. The expectation is that ecommerce's share of the market grows year-on-year, not that it explodes in a month.
Hence why Ocado doesn't just have the means to ramp up to 800,000 orders a week from 250,000 overnight.
As everyone likes to say, these are extraordinary times. External factors have caused mass changes in human behaviour that no-one would have predicted before. Restricted movement has disrupted many normal shopping habits. Uncertainty has triggered panic buying. Shifting priorities has sparked huge sale spikes in some sectors and mass declines in others.
Ecommerce wasn't designed for the current situation and that's fair enough. However, a lot of its current struggles come back to the same big hole in the model.
It's always been there. Covid-19 has just uncovered it.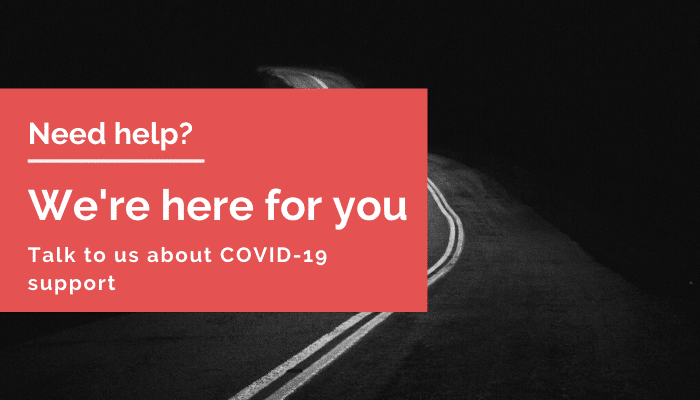 Ecommerce is a physical business
Ecommerce is marketed as the digital evolution of shopping. It's distinct from physical shopping because you don't do it from a certain location. You don't have to be present in person or physically choose the products to make a purchase.
All of this is true. But this presentation of it can often lead people to forget that it is just as people dependent as physical stores. It relies on people being available to pick and pack orders, to ship them, to manage them and perform almost every logistics and supply chain task currently going. It is a human-executed system with a digital overlay.
Sure, there are developments happening in automation and robotics and AI and so on which are helping to truly digitise things. But those don't have a lot of penetration right now. They aren't embedded across the entire logistics and supply chain. And it's likely to be a long time before they are.
Right now, you need people to make the whole thing work. You can have all the warehouse capacity in the world but if you've got nobody to work in it you won't be fulfilling many orders. Likewise, if you've got no one to drive the trucks or to make the deliveries.
The result of driving more sales online, as is the case with Covid-19, is that you need more people to be able to fulfil them. This is the biggest hole in the ecommerce model.
Your ability to meet demand and scale up your business is dependent on whether you have the personnel required to do so. It is dependent on physical capability rather than digital.
These personnel might not even be your own staff. If you're using a logistics service, a courier company or any other third party to support your business then you're likely competing with multiple other customers for the same resources. Normally this all pretty much balances out, but not when you all need to increased resources at the same time.
There's a reason that Amazon is recruiting so many people at the moment. It is one of the most technologically-enabled companies in the ecommerce space. It has warehousing and logistics muscle beyond that of most other retailers. It has the money to secure new premises and resources when necessary.
It still needs people more than anything else. Without them it can't do a thing.
No-one can.
Our consultants aren't psychics. But they know how to read the retail room. If you want to know their latest thinking on retailing post-coronavirus drop us a line. We're here to help.