Interviews
How do you sell headphones like a luxury watch? Spiritland on bringing a new level of excellence to audio retail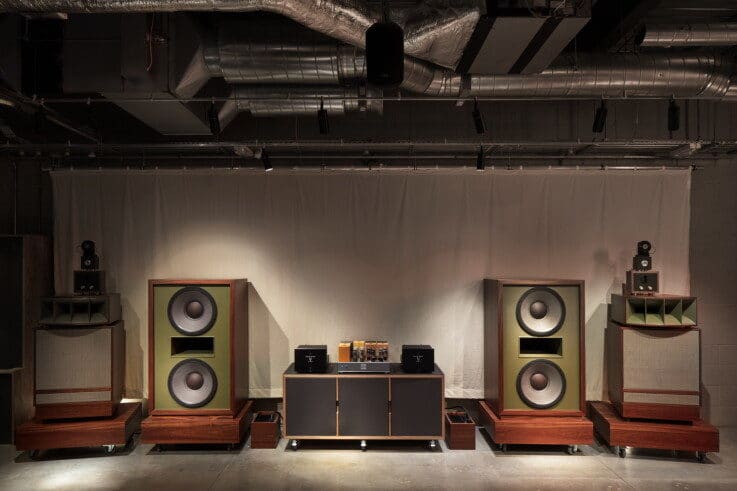 'Come home to music' is the tagline on Spiritland's website. It's a good choice as Spiritland is built around a deep love of music and music culture. Starting with a world-class sound system and an all-encompassing music policy, Spiritland has created a work, café, restaurant, retail and events space that celebrates music in a completely new way.
Co-founder/Artistic Director Paul Noble talks about driving excellence, building a community and changing the way audio products are sold:
Can you tell us what Spiritland is in a nutshell?
Spiritland is a brand built around music and excellence. To walk into our space at King's Cross you might think that it was a bar, you might think it's a restaurant or a music venue or a café – it has elements of all those things but the bigger picture is that it's a space for a community of music lovers.
What inspired the brand?
This began with me feeling like there was nowhere to go and hear a breadth of music presented in quality that was interesting in London. I've been to a few inspirational places around the world, but in London there was really nothing that was speaking to me where you could explore and celebrate music going back 80 years in all genres.
We never just wanted to open a venue. We started Spiritland in Shoreditch in a restaurant called Merchants Tavern in 2014. We went through a process of putting our flag in the sand and saying this is what we're about, which is thoughtful and considerate programming on incredible equipment in a beautiful room.
We opened our first place in King's Cross because it just seemed geographically and culturally right for us on a number of levels. Then we opened the Headphone Bar in Mayfair.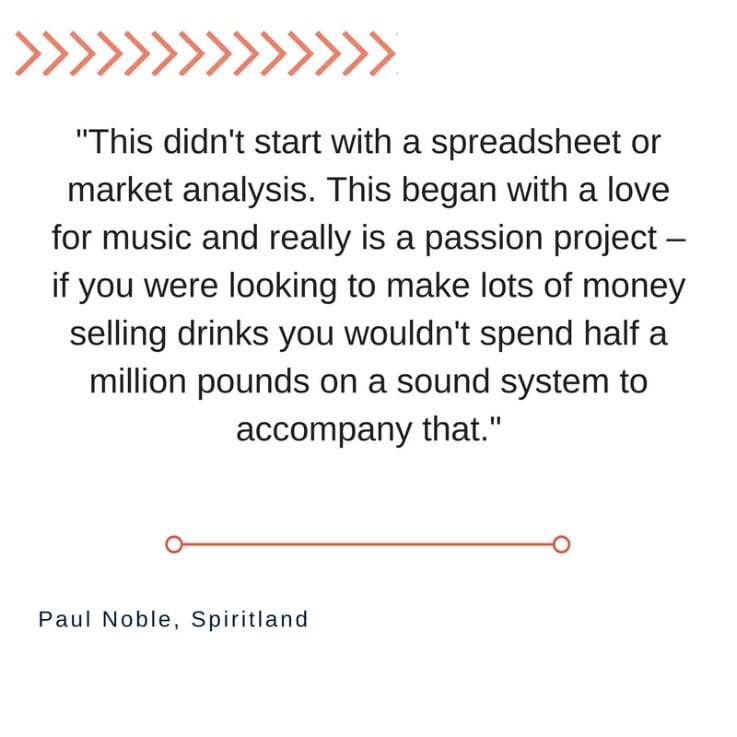 Can you tell us about your commitment to excellence?
When we talk about music and excellence, we started off with the system and this very deep, credible and pioneering music policy. The system is one of, if not the best in the world, so it's built to an incredibly high spec. We then built everything else to complement this.
During the day the King's Cross space is very laid back and it's a workplace – people are having meetings, drinking, eating, sitting round on laptops. At night it's transformed into something else. It gets significantly louder and more animated.
If you're into audio you can come and enjoy the system and the listening experience. If you're into drinks our cocktails, wine list and beer are outstandingly good, similarly with the food, the coffee. Wherever you meet Spiritland, whether that's in the space, on our website or at one of our events there's a thread of excellence and attention to detail that runs through the entire project.
How does that attention to detail affect your profitability?
We're in this for the long game. What we've done at Spiritland in King's Cross is the start of our story – it speaks about our design DNA, our commitment to excellence above anything that you've probably seen before. What's happened is it's attracting the right kind of interest – a) from the guests who come, b) from our creative partners who we're working with on the next two projects and c) from the press. We only had an interest in executing it at this level. We didn't want to do anything halfcocked, it was going to be all or nothing.
Who is your typical customer?
It really ranges depending on the event and the music. We get lots of people in the creative industries – music, film, tech, advertising, TV – also DJs, record producers and music lovers. There's also a number of people who maybe don't have such a great interest in music but just enjoy the food and drink and the room, and it's a nice backdrop to their evening. Then there's the people who visit us from around the world having read about us in the press who want to hear the system, see the room and enjoy what we do.
How important do you think community is to the Spiritland concept?
It's key to it. We've done something distinctive, it's not for everyone, but the people who do like it respond to it in the way that we'd hoped, which is very passionately. It's an ongoing conversation with people who come here and the people involved creatively. It's creating a place for music lovers to come and express themselves creatively in a room that gives music a chance to breathe which may not happen in other venues. It's a very friendly place and it's not intimidating or too cool for school in anyway.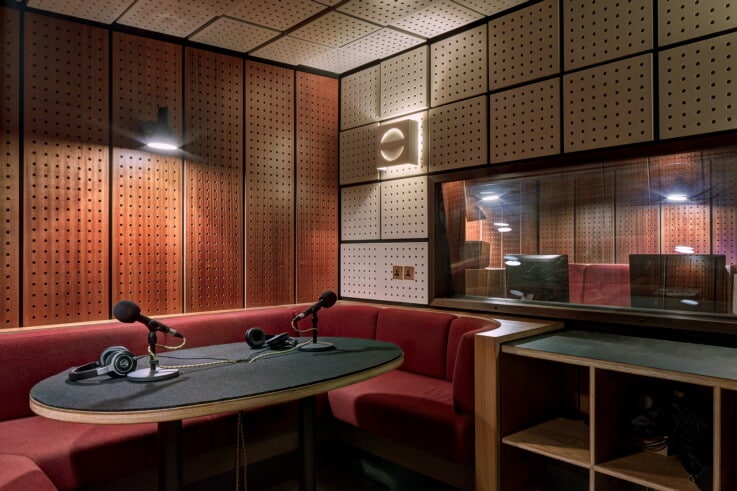 Image credit Ed Reeve
Can you tell us more about the radio element of the business?
There's two elements to it. One is the radio studio, which is a big part of what we do. It's run by some ex-BBC producers and engineers and is in use pretty much five days a week, but by all sorts of external companies like Spotify, the Guardian, Lloyds and Virgin. It's a resource for us and a way for us to collaborate with different brands within the site without necessarily doing takeovers.
But there's also the Spiritland archive. Everything that gets played here, every DJ who plays come the evening, gets recorded and uploaded to the website. There's over 500 different shows from DJs on there and they're all four or five hours long, so there's a huge amount of music sitting there ready to enjoy.
Why is it important for you to be able to work with other people?
We're interested in collaborating in the world of music, film, fashion, the arts. I don't feel like we're just Spiritland here doing our thing. We're always looking to collaborate and have interesting partnerships which have a musical element at the core. Culturally that's what we're about, we want to give a place for people to explore their musical passions in depth.
Was the Headphone Bar in Mayfair always part of the plan?
We have a small shop at our King's Cross site where we sell headphones, players, books, records, synthesisers and all kinds of audio accessories. We were always looking to turn that into a standalone space as well, so we opened the shop in Mayfair in October 2017.
It's a fairly pioneering concept in retail because the equipment we're selling, headphones, players and so on, is very high end. Traditionally these items have typically been lumped in alongside hi-fis, washing machines, fridges etc. They're not really given the love or space they deserve.
We looked at that and thought what if you were to sell headphones the same way you would a luxury watch. It started with the location, then the fit-out of the shop is exquisite, and then the whole hospitality experience is akin to getting your suit made or buying a Rolex. It's not a high-pressure thing, you can compare and weigh up between various items. At one of the spectrum there's some very expensive options, but we also cater to the people who would have bought a pair of Beats or a more commonly found pair of headphones. We think we can supply you with something which will really bring the music to life in a very impressive way.
Were there any trends in hospitality or retail that you designed the business around?
This didn't start with a spreadsheet or market analysis. This began with a love for music and really is a passion project – if you were looking to make lots of money selling drinks you wouldn't spend half a million pounds on a sound system to accompany that.
This started as a platform for music lovers to come and live out their wildest dreams. My partners and I collaborated on an entirely new concept which is bigger than hospitality and extends to retail, content, interesting creative collaborations, and even our own branded products which we are currently working on.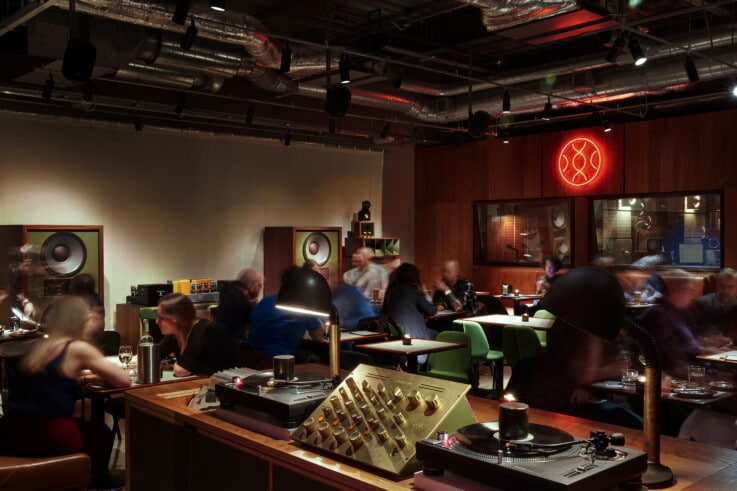 Image credit Ed Reeve
Is there anything that you've learned since you launched that you weren't expecting?
For me it's about staying true to our vision. We have an idea of what we want to do. It's about sticking with our original creative vision and staying true to it and just building and building on it at every level.
We could let 20 more people in and have them standing around the bar shouting at each other and that would result in a massively compromised listening experience. We'd make more money but the people who came wouldn't have the experience we want them to have. We have to commit to what we want to do here and make sure the people who've come in have what we think is a genuine Spiritland experience.
What's next for Spiritland?
There's a few projects in the pipeline. One is we're building a travelling system to take Spiritland out on the road, and that could be to festivals or art events or private launches. It's a way for us to team up with people outside of this room.
The main focus of our efforts is to build a much bigger venue. At the moment there's all the elements in one room, the food, drink, hospitality and retail. We're looking to separate them out and give them room to breathe in somewhere much bigger.
Images courtesy of Spiritland