Interviews
How is HMKM designing stores that give retailers more freedom?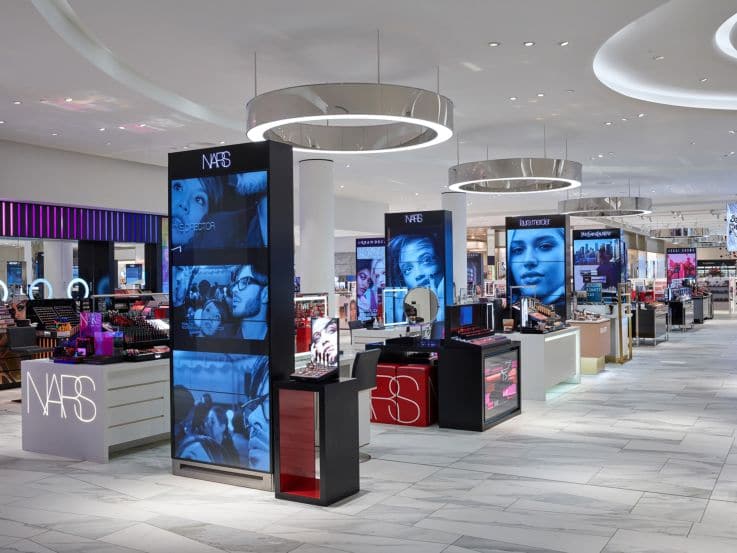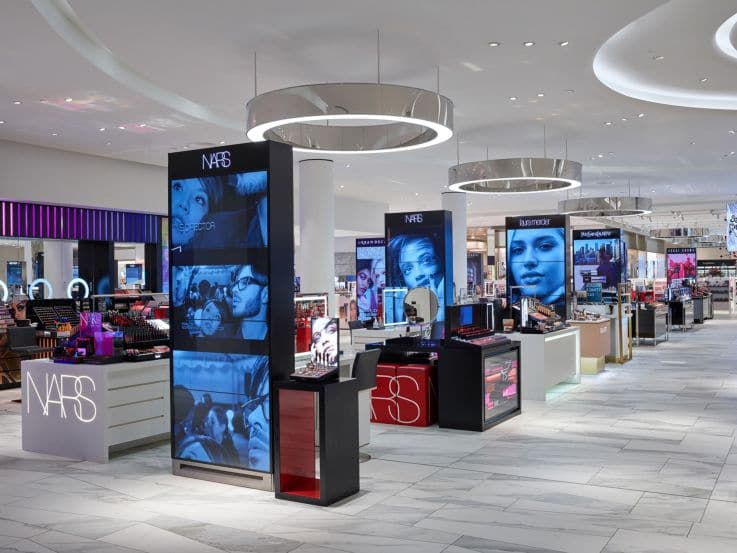 For almost 30 years HMKM has been helping retailers design for the way we shop – and the way we will. As experts in architecture, interior and graphic design, its ability to tell stories through design has helped brands connect better with customers in all sorts of spaces.
We spoke to HMKM MD Alison Cardy to find out how the shift towards experience is impacting store design, the changing purpose of the store and thinking ahead to design spaces for the future.
Alison Cardy, Managing Director, HMKM
Could you give us an overview of what HMKM does?
We are a studio of architects, interior designers and graphic and brand specialists. We design three-dimensional spaces, predominantly retail, but also office, automotive and hospitality environments.
We're highly conceptual, however, we have a very strong technical capability. Our approach is built on putting the customer at the heart of everything we do.
Can you tell us about some of the brands you're working with?
Many of our clients are people we've worked with for many years, for example Nike and Selfridges.
We've worked with Primark for almost five years now on their international flagship stores. With each international flagship they're keen that the environment is steeped in that local culture and community. Primark have a store design concept which is largely set, but we look at how we can interpret local culture into an image or approach that they would understand. They want to create strong narratives that a local customer would walk in and recognise.
We've worked with Selfridges for around 15 years. Our work includes strategic master-planning over 12 years ago for Oxford Street with the objective of elevating the Selfridges architectural brand, whilst making this huge space feel understandable and navigable for the customer.
One of our first projects was redefining the Beauty Hall; among a number of initiatives we opened up all the sight lines so that a customer could see all the different brands on display. A really simple human truth is that if the customer is made comfortable, they will shop for much longer.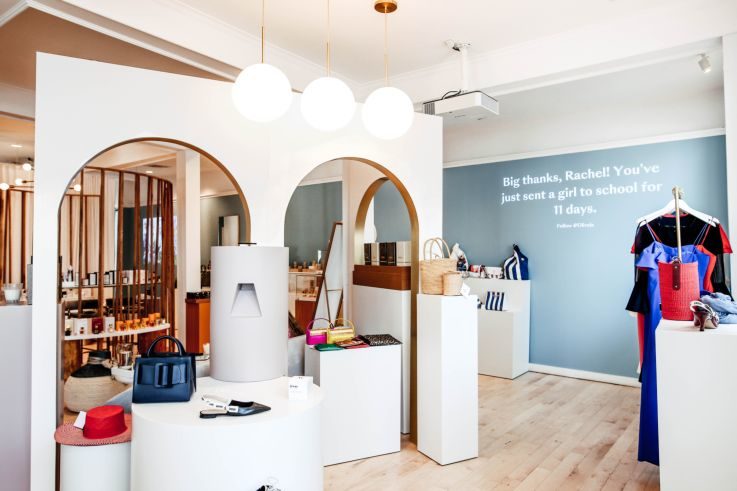 Image credit: Olivela

How do you approach a new project?
I think that the 'purpose of the store' now absolutely guides all our initial discussions. We may receive a brief around store interior, but one of the first questions we ask when we're brainstorming the vision for that brief is to really define what the purpose of the store is.
For example, we work with a fantastic online luxury fashion brand called Olivela. They are hugely philanthropic, with 20% of the sale price going to charitable causes. They wanted us to design pop-up stores that would help build their profile whilst allowing them to collect data. They were transactional, but that was almost third in the priority list.
We approach the design around what relationship the brand wants the store to have with their customer. Is this an incremental move or an evolution? Could they take the opportunity to make an iconic move?
What sort of behavioural considerations do you have to take into account?
I think retail is extraordinarily exciting because there are so many new dynamics and so many ways that the customer transacts.
We've talked a lot recently about fast pace and slow pace shopping. A customer who is more digitally savvy might not need to interact so much or may be very purposeful in their journey. Giving them a fast track means of getting in and out whilst feeling serviced is important.
Then you've got the slower paced customer journey which could be someone browsing, keen to learn a bit more; or not quite certain of their purchase. We would consider a higher service proposition around services that can prolong the dwell time.
The needs might also be different if you're shopping individually or in a group. We've done quite a lot of work in the Middle East and women there often shop in groups, so we created fitting rooms that were beautiful and generous in scale, thus allowing a number of people to relax and interact in the same space.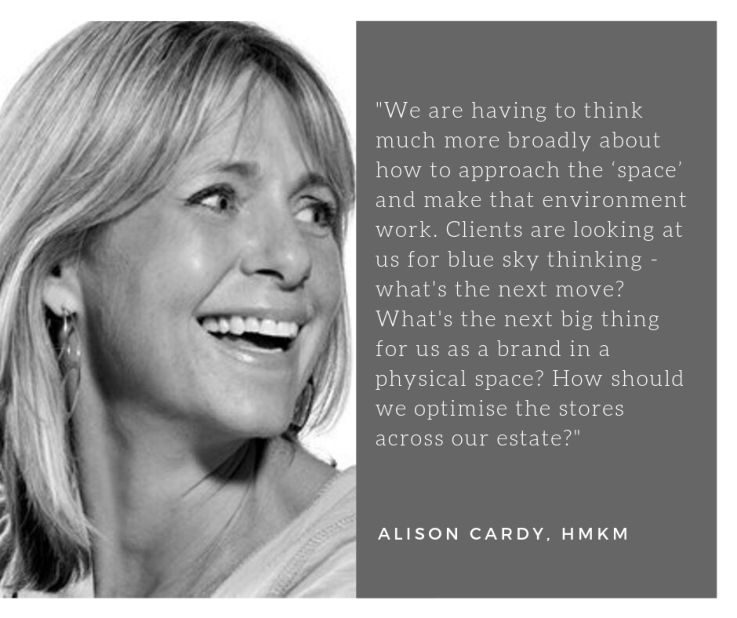 Have these changes impacted the way that you're approaching design?
All the core design elements are still in play but the focus of what we do is changing. There is a greater emphasis on creating the right architectural shell, spaces and the volumes for a store, to allow the retailer to be able to change out those spaces quickly and move fixtures around.
The way stores are being designed must allow them to flex. For example, Sweaty Betty at the end of the day will move all their fixtures to the side because that store will host a pilates or yoga class in the evening.
It's like a theatre with elements that can wheel in and out; or an art gallery where those volumes remain the same but how you populate them changes. Some elements will be more permanent fixtures but with others, the degree of flexibility is heightened.
Has the shift towards experience given you more freedom in your designs?
Good question! We're almost designing for the retailer to have more freedom because they're the ones that need to be given a space that they can change and adapt quickly. They might change stock or VM out every two to three weeks, so they always look fresh with something new happening.
We are having to think much more broadly about how to approach the 'space' and make that environment work. Clients are looking at us for blue sky thinking – what's the next move? What's the next big thing for us as a brand in a physical space? How should we optimise the stores across our estate?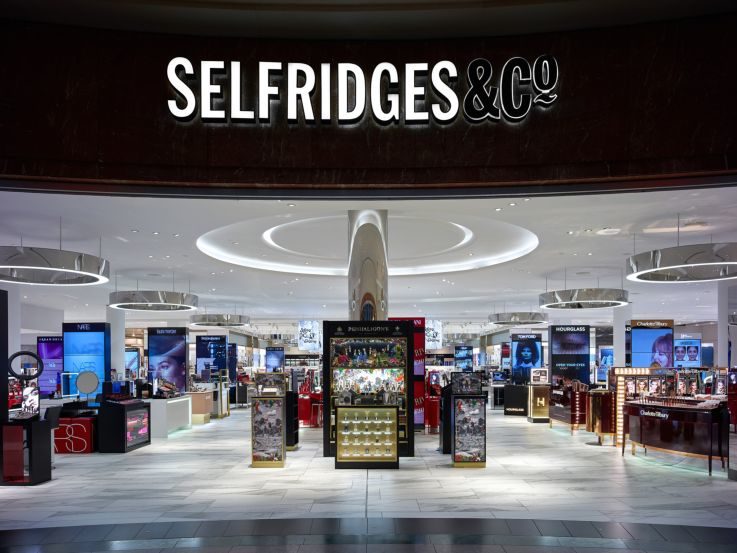 Image credit: Jonathan Taylor
How far ahead do you have to think when designing a new space?
Some timescales are quite daunting. We're working on something now which won't launch until 2022. Although what we are creating feels like a big step and something that will really wow the customer, with the speed at which technology changes you worry that by 2022 we'll need to re-think!
We generally try to discern how that customer is going to be shopping in a year to 18 months, but we are also futureproofing so there is a longevity to what you're designing.
Much of the basic technology will only improve so for key elements you're putting in now you can be pretty certain that the service delivery will only be better, sharper or quicker by the time it comes to launch.
How will the purpose of the store continue to change?
The purpose of the store will continue to change in accordance with how we buy.
Retailers like Nordstrom with their 'Local' offer, or Nike by Melrose with their Curb Services store are adapting. They're creating a series of different retail outlets that respond to the different need states of the customer. They'll have their brand experience hubs in key city centres; their broader store estate; they'll create niche stores that are hidden for those in the know, and pop-ups for temporary experiences.
Increasingly retailers will develop a plethora of store types. In the past when designing stores, we'd make sure they could work at a small, medium and large scale. I think now you would grade by purpose, demographic, geographic location.
For example, rather than having 100 shops that are all over 300 square metres, you might only need 50 stores at that scale and then a reduced number of smaller stores with a very specific role for the customer. Your whole estate profile changes because you're not trying to be all things to all people.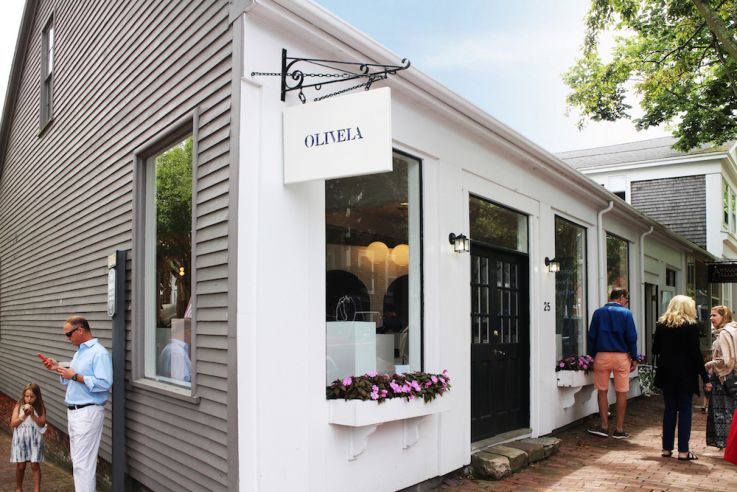 Image credit: Olivela
What does HMKM have planned for the future?
We're typically a trusted partner to clients. Ideally, we want to be with them right at the start of the conversation around their vision and roadmap. To help define the brief, define the purpose of the store, and define the relationship that store needs to have with the customer. We also want to fully interrogate the before and the after – what leads the customer to that brand and what will make them want to keep returning?
It's our 30th anniversary next year and we're continuing to grow and we're looking at different markets to launch the HMKM name. Exciting times!
Images courtesy of HMKM