Strategy
How Net-a-Porter is rethinking retail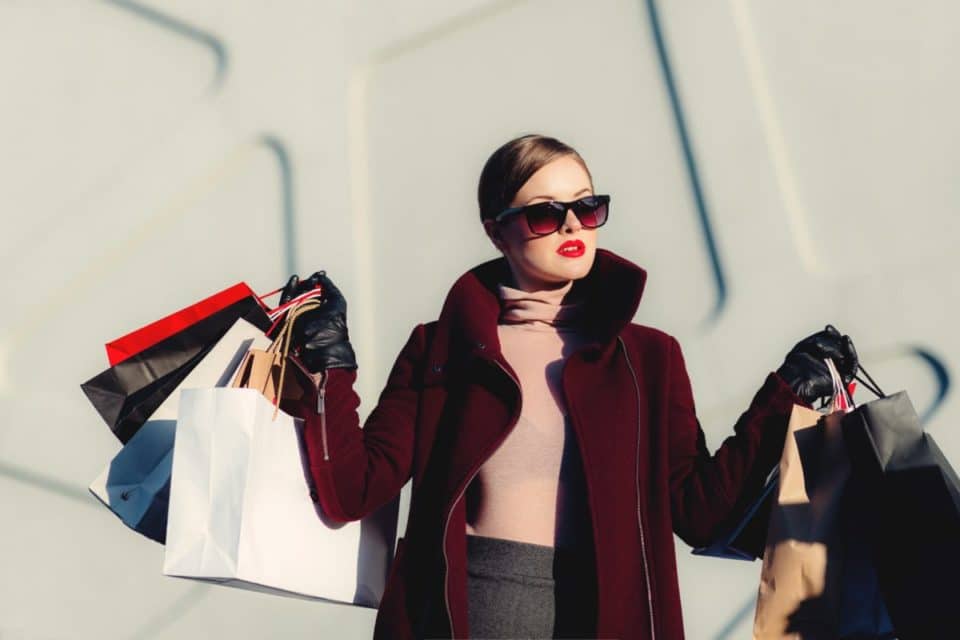 Net-a-Porter is quite possibly the future of luxury retail. When it launched in 2000, ecommerce and luxury weren't exactly obvious bedfellows. The high prices, questions around authenticity and the traditional high-touch in-store luxury service were among the reasons that people said customers wouldn't buy luxury online.
Service-focused
Net-a-Porter proved otherwise. Its carefully curated selection of 800+ of the world's best designer brands, plus beauty and more, has won over fashion fans. There's also the fact that there's always something new to discover with products added three times a week.
The company doesn't just curate products and brands though. It also creates content that it knows will appeal to its target customer base via its website, social media and print magazine Porter. It's paying off as well.
More than 7 million women interact with the brand each month. Net-a-Porter has more than 5 million online followers and achieves 4.45+ million app sessions each month. That's a sizeable audience whichever way you slice it. Especially now you consider that Net-a-Porter branched out into men's fashion as well with the launch of Mr Porter in 2011.
Size isn't everything though. Net-a-Porter understands that you don't need millions of customers for success if you have devoted ones. In fact, 2% of its customers drive 40% of its sales. These Extremely Important Persons, or EIPs as the brand call them, are the brand's biggest focus with lots of special privileges available to them.
Net-a-Porter has won over these super fans by incorporating the sort of super attentive service that luxury stores are known for into its ecommerce. Purchases can be quickly shipped to more than 170 countries worldwide. Customers in New York City, London and Hong Kong can even get products sent the same day. The company also makes much of its personal shopping service, which is on-hand 24/7, 365 days a year.
If Net-a-Porter is rethinking luxury retail, then these initiatives are the best examples of just how it is doing that. And if you think they only apply to luxury retailing, you're wrong.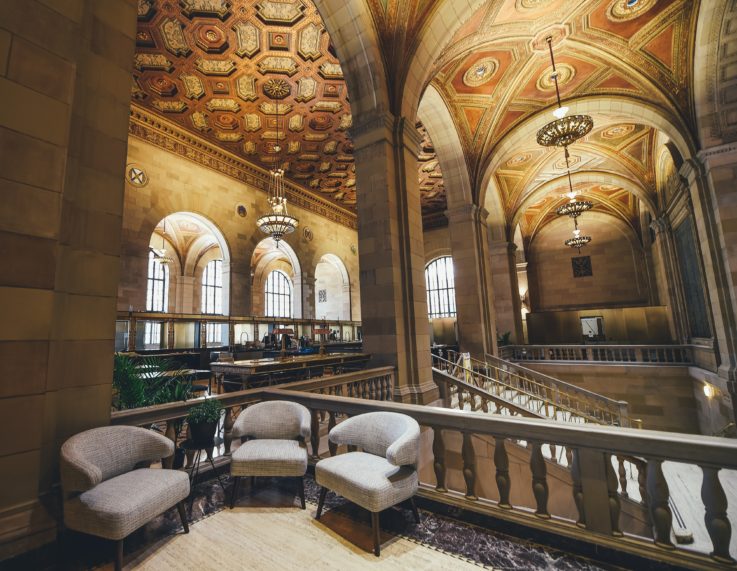 The in-home personal shopping offering
Net-a-Porter has offered in-home personal shopping services since 2017 in its Premier delivery locations of New York City, London and Hong Kong. 'You try, We wait' sees a personal shopper delivering an online order and waiting while the customer tries the items on. Unwanted items can be taken away immediately.
The 'Net-a-Porter at Home' service allow customers to schedule a consultation with their personal shopper who will bring a curated selection of clothes and jewellery to their home for them to try on in comfort. The personal shopper is on hand to provide advice and help fit the clothes, taking unwanted products away with them.
Net-a-Porter has even explored bringing its personal shopping service to the hospitality industry via a partnership with The Ned hotel in London. Customers can choose items from an in-room menu and place their requests via reception for delivery within 30 minutes, 24 hours a day.
All of these services offer a new level of truly personal shopping with everything taking place within the customer's personal space. It's the brand recognising what's important to its customers – expert input and their own time – and creating an offering that meets that.
They're also an important way of maintaining Net-a-Porter's luxury credentials. As an ecommerce brand, new customers could feel reluctant to buy without the opportunity to touch and try products. While Net-a-Porter could have just opened some stores or personal shopping spaces to meet this need, they could have been another barrier to buying. After all, physical stores put the burden on the customer to find the time to go to them.
By opting to go to the customer instead, Net-a-Porter has actually made its ecommerce offering more luxurious than some other options out there. It says that the customer's time is more important than it – something that its audience appreciates.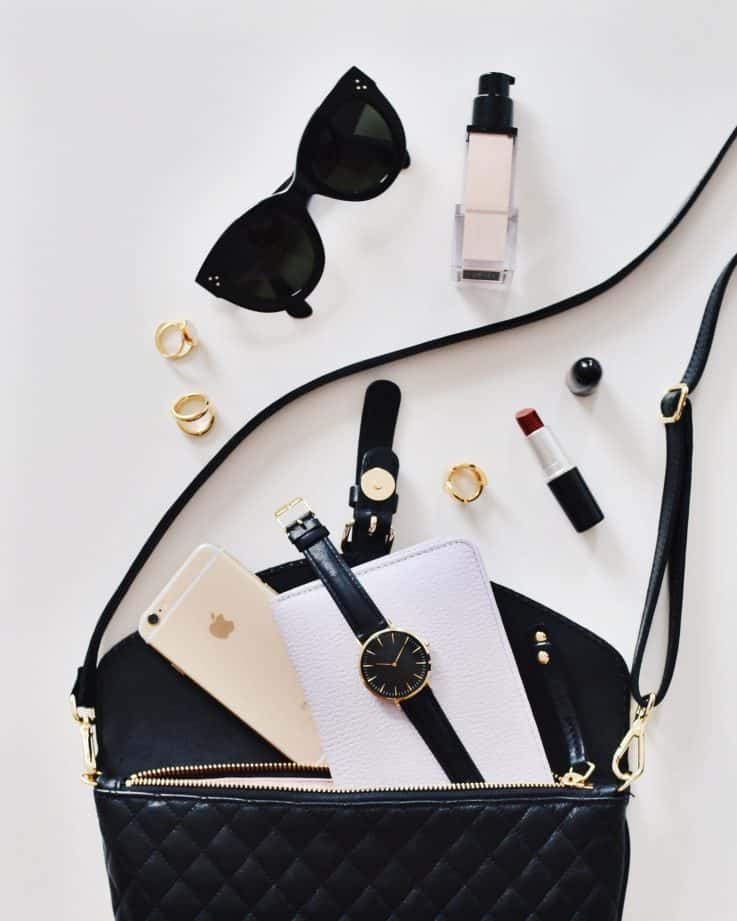 The try-before-you-buy service
Style Trial is Net-a-Porter and Mr Porter's newest initiative for making shopping online as seamless as possible. The new invitation-only service is squarely aimed at the brand's high-value EIPs.
Through it, chosen customers can request up to 30 pieces to try at home for seven days before they buy. This means that rather than having to make an immediate decision, customers can live with pieces for a while and see how they fit into their lives. Net-a-Porter is no doubt hoping that trialling products in this way will give customers a sense of 'ownership' of them, which will encourage them to buy.
Customers can choose the pieces they trial themselves or ask their personal shopper to suggest items. The customer will only be charged for the pieces they want to keep and everything else will be collected.
It expands on Net-a-Porter's other initiatives around servicing customers at home. The brand is focusing on going to the customer, rather than requiring the customer to come to it. At a time when lots of brand's are considering what to do with their store portfolios, Net-a-Porter has bypassed these to create a model that uses the customer's own space as a store.
This means it can sell to them wherever they are – at home, work or on holiday even – but without sacrificing the high-touch, in-person service that luxury shoppers are used to. With our lives increasingly not lived in one place, the flexibility to serve a customer at their location may prove a key differentiator in the future.
The shoppable print magazine
Content is hugely important to Net-a-Porter, not least because it started out with the intention of being a shoppable digital magazine. It's a way for the brand to engage with its customers given it doesn't have permanent physical locations to invite them to. It shows that Net-a-Porter understands its customer and what is important to them. And if you feel a brand understands you, then you're more inclined to believe that what it sells is going to fit with your life.
Indeed, Net-a-Porter says that customers who read or watch its content spend 10% more than those who don't. Underpinning the content strategy is glossy print magazine Porter. Launched in 2014, the publication has won awards for its informative and inspirational content.
It also has an interesting interactive component. Using the Net-a-Porter app, readers can scan the pages to shop products, watch videos or find out more. Even ads can be scanned to take you straight to the website of the company in question.
A whopping 78% of readers scan Porter, which shows that the interactivity is adding value. It's also an early example of how retail is increasingly becoming embedded into everything around us.
In the past Net-a-Porter has said that more than 50% of new subscribers to Porter aren't already its customers but fit the profile. This suggests that the investment into a high-quality publication with the right mix of content is a great way to hook potential customers into its ecosystem.
It also works the other way though, as Net-a-Porter has said that existing customers who subscribe to Porter tend to spend up to 24% more and the average number of orders increases by 86%.
From next year the magazine will become bi-annual as Net-a-Porter looks to ramp up its digital content with more video and podcasts. Net-a-Porter will open new video and editing suites to create this content.
The move is in response to its growing online audience which has increased 1.5 times in the past year. Reader engagement is also high at nearly 50%. The company will also continue to publish its weekly shoppable digital magazine PorterEdit. It seems Net-a-Porter wants to be at its customers' fingertips however they like to browse or shop.
The mobile app
Net-a-Porter reports that 50% of its total orders are now placed via mobile. As such, it makes a lot of sense that Net-a-Porter has been focusing on constantly improving its mobile app.
Most recently this has seen the company upgrade its iOS app to include an all-new shoppable editorial offering. The app now uses Net-a-Porter's in-house Hive tech, which is already in play on the Mr Porter app. This includes a data analytics element which Net-a-Porter plans to use to offer more personalised content in the future.
The move to its own system is an interesting one. It gives Net-a-Porter full control over the way the app looks and functions, which makes it far quicker and easier for it to make improvements and updates. In today's fast-moving world that's a real benefit.
It's also a step on Net-a-Porter's re-platforming path. This will see the Net-a-Porter and Mr Porter websites migrated to a new technology platform and improve its logistics. As a result, Net-a-Porter wants customers to be able to see and shop its entire worldwide product inventory.
With Net-a-Porter considering itself to be a mobile-first business, all sorts of other developments are underway. The company is also encouraging this thinking by empowering staff with iPhones and apps. It believes that the best way to be mobile-first for customers is to be mobile-first as a business. Once you've got everyone thinking that way, then you can develop tools that really benefit customers and staff alike.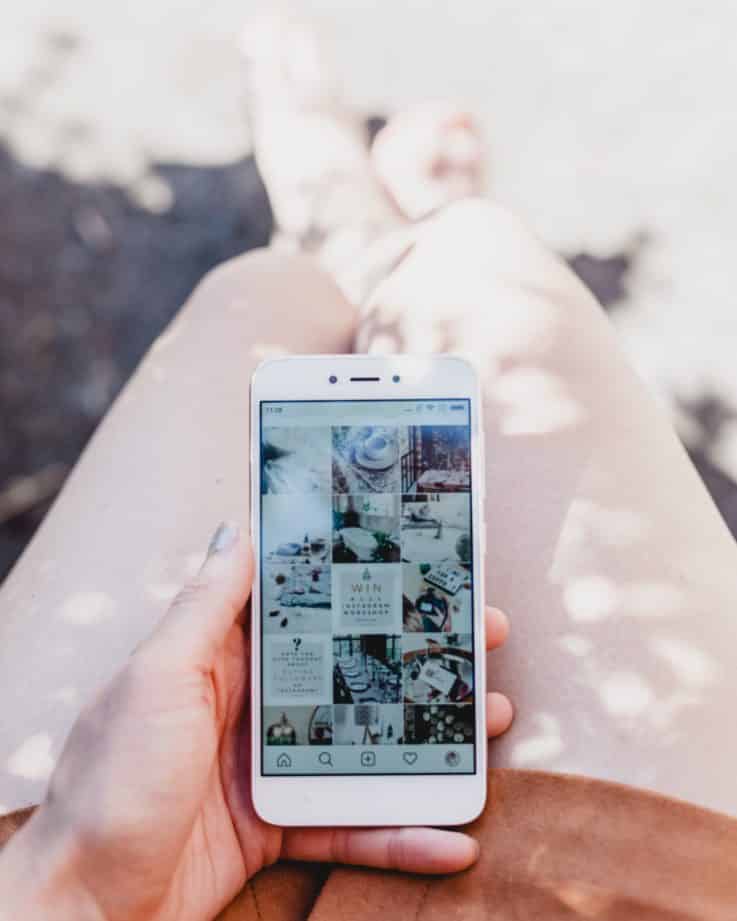 The shoppable Instagram
Earlier this year Instagram announced its new Checkout feature which lets customers buy products they see in images without leaving the Instagram app. Net-a-Porter was one of the first partners, which means customers can now quickly and easily shop its feed.
For a brand that is as content-driven as Net-a-Porter, this is a smart move. Letting customers tap to buy removes barriers to purchase, which is in line with Net-a-Porter's general approach.
As a multi-brand retailer, Net-a-Porter benefits from the trend towards 'shoppable' head-to-toe looks. It doesn't matter what the mix of brands are in the image as customers can buy with a touch of a button, rather than having to scour the website to find the same items.
The partnership also reflects Net-a-Porter's recognition of the fact that its customers are increasingly being inspired by social media and influencers. And it makes luxury retail more accessible to the new, younger generation of shoppers.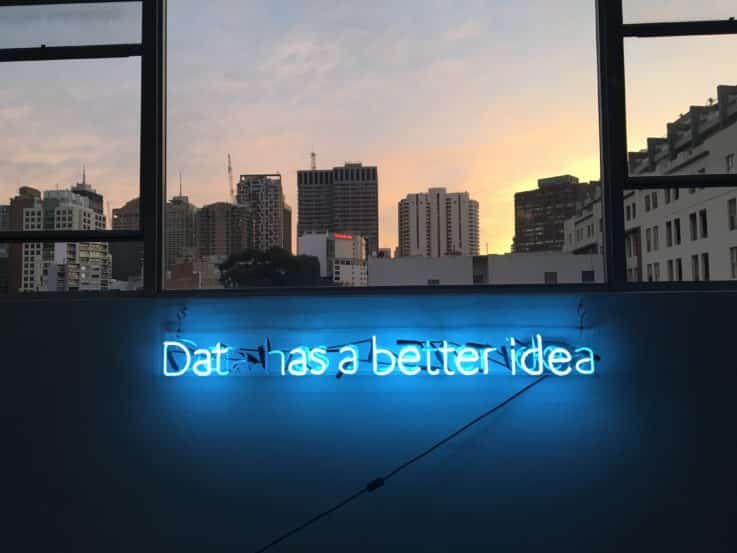 The predictive AI future
In its quest to be of ever greater use to customers, Net-a-Porter is trialling AI tech that can scan customer data for information on upcoming trips and events. It can then tailor product suggestions to match.
Imagine a future where you have a wedding or a black-tie event or a big meeting coming up and you get the perfect outfit picked out and sent to you – without having to request it. This could remove the thinking from shopping for special occasions.
While customers will need to be onboard with sharing their information with the brand, it's easy to see why they might. As long as brands are using data to enhance their customers' lives, and they can see the results of that, then shoppers will be happy to hand over information to those they trust.
This idea of suggesting products in advance of events is an example of a useful use case. It is Net-a-Porter offering to take something off the customer's plate, so they no longer have to worry about it. The busier and more time-pressed we become, the more we may appreciate such services.
AI is a big focus for parent company Yoox Net-a-Porter as evidenced by the opening of its dedicated tech hub in London in 2017. It's not clear exactly which innovations will come to fruition, and which will come to Net-a-Porter, but things being explored include an AI-powered virtual personal stylist and a 'complete outfit' suggestion tool.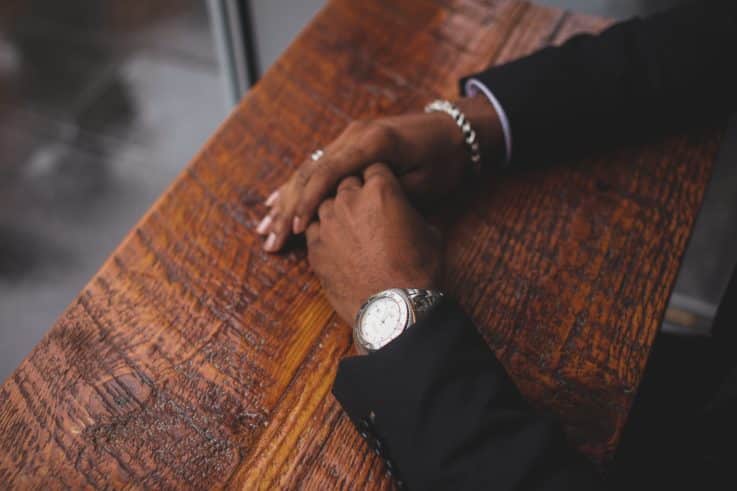 What have we learnt?
Know your customer. It's no cliché to say that the customer is at the heart of everything Net-a-Porter does. By zeroing in on who it wants to reach – affluent men and women – and then creating services that meet the needs of that audience, Net-a-Porter has changed how we buy luxury.
It's not just enough to change things once though. Net-a-Porter continues to succeed because it works to keep up with, and get ahead of, its customers. It's investing in mobile and AI tech. It's investing in services that serve the way we live our lives now and going forward. It's investing in digital content at a time when its print magazine is hugely successful. Net-a-Porter understands that waiting until things decline to react is too late.
Its approach also casts a fascinating light on the role of retail in the future. Rather than being about the buying of products, Net-a-Porter is more about the servicing of customers, with the outcome of that service being sales. As physical retail's role continues to be reimagined, Net-a-Porter shows us how it can be freed from only taking place within a set four walls. And if the store can come to the customer, and be anywhere, then that really does call for a rethink.