Retail
How to make your loyalty programmes a smart investment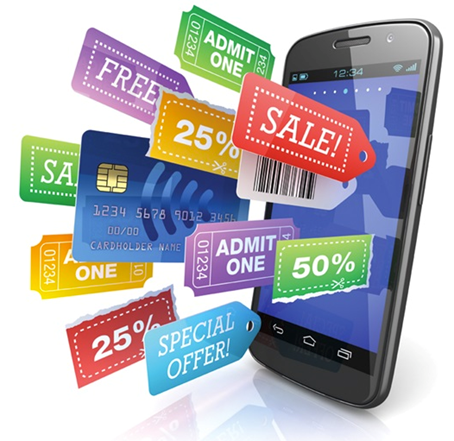 by Yvonne Kwan
Loyalty programmes are expensive and risky. They are about creating long-lasting relationships between a company and its customers. In recent years, loyalty programmes have begun to lose their steam, as evident in a survey where more than 2,000 U.S. and Canadian loyalty-programme members found that the programmes ignored their needs. In 2015, 56% of Millennials surveyed had switched brands in the past year due to poor customer service (Access Development, 2015). Programmes often invest too much time on member acquisition, when in reality existing customers are 50% more likely to purchase, making member retention more valuable. It's a misfire to spend the company budget on customers who will join for the free sign-up reward and then become inactive. This tells us that we need to focus on improving our current programmes for existing members and trust that success will persuade more members to join. According to a survey, 81% of members continued to participate in programmes because they were easy to understand, and 75% of members continued because the rewards were relevant to them.

Personalise your programmes for more customer engagement
In a survey, 79% of Millennials aged 18 to 24 and 76% of Millennials aged 25 to 34 said they would pay for rewards that correspond to their specific needs (Access, 2015). Tesco's loyalty programme, the Tesco Clubcard has been extremely successful at this due to the company's management of big data well before its years. Members of the Tesco Clubcard have the benefit of receiving offers that are tailored to their shopping habits. This makes rewards relevant to customers and helps them with their shopping needs. Increased use of micro-location technologies such as iBeacon by retailers and digital marketers can help by shortening the path to purchases. Using this data correctly, brands can redesign customers' brand experience and strategise new ways to retain loyalty with customers.


This year, Chief Strategy Officer of Starbucks Matthew Ryan announced an update to the company's loyalty programme rewards. "Gold status" customers who earn 125 stars will be rewarded with a free product item, compared to the past where "gold status" customers had to visit Starbucks twelve times in order to qualify for a reward.
It was highly requested by customers, who were tired of visiting the store multiple times, and ringing up items separately in order to reach the rewards faster. This update was an effective strategy to allow the customers to feel involved in shaping the brand that they love. Adjusting your company's loyalty scheme to customer needs is the best way to let them know that you care about connecting with them, and is the key to sustaining long-term loyalty.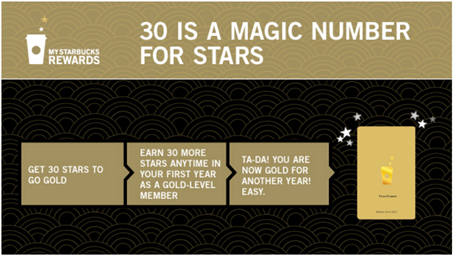 Prioritise convenience to retain customer loyalty
Loyalty programmes begin to lose their impact once they start interfering with convenience. A 2015 survey shows that 46% of Millennials are more likely to permanently disengage with brands if they receive mass generic emails and newsletters, especially if they're irrelevant (Access, 2015). Using a simple point system is often the key to keeping your customer's attention. An offer like: "Twelve points equals one pound, and ten pounds equal 20% off your next purchase!" doesn't come off as rewarding, but rather confusing. Speak a language that your customers can understand easily.
A 2013 study revealed that 92% of customers use retail loyalty schemes monthly, but 30% said they often forgot to bring their loyalty card with them. Your customers don't want the hassle of bringing multiple cards with them to shop, oftentimes they are forgotten about in their wallets. Expect a future where there is no hassle for the consumer. Loyalty reward cards can be linked to a customer's credit card. Whether it's an app on a phone or contactless payment, the goal is complete convenience.


A 2015 study of 500 global brands showed that online cart abandonment rates reached 75.6% in online retail sales. This abandonment is caused by "sticker shock", which occurs after tax and shipping prices are applied.
Amazon, the ecommerce giant, has tackled this issue successfully with its loyalty programme – Amazon Prime. Its programme has produced frequent repeat purchases: it now has 54 million members, according to
Consumer Intelligence Research Partners (CIRP)
. According to the Marketing Executives Networking Group, over 50% of Millennials indicated that they trust Amazon more than any other major tech company. For an annual membership fee of £79 a year, users get unlimited one-day and free same-day shipping on eligible items with no minimum purchase, unlimited free same-day delivery, and other benefits including unlimited streaming of videos, music, and books.
This programme has successfully made shoppers feel as if it truly benefits them. Though it's predicted that Amazon Prime loses £1-2 billion a year, it is made up for in increased transaction frequency. Prime members spend an average of £1,000 annually on Amazon, compared to an annual spend of £443 by Amazon customers who aren't members (CIRP). This shows that customers are willing to spend more if it's convenient.

Conclusion
Convenience trumps complex offers. A loyalty programme is only a worthy investment when convenience is combined with relevant and simple rewards. Brands need to acknowledge that giving up control is the key to connecting with the customer. Loyalty programmes in the future will become increasingly more customised, allowing for a channel of connection between brands and customers. Retailers need to take advantage, and create opportunities for customers to engage and indicate what's important to them.
Experience the best of London's retail spaces with one of our Trend Tours. Find out more here.