Interviews
In the quest for the perfect shoe, is Solely Original the answer?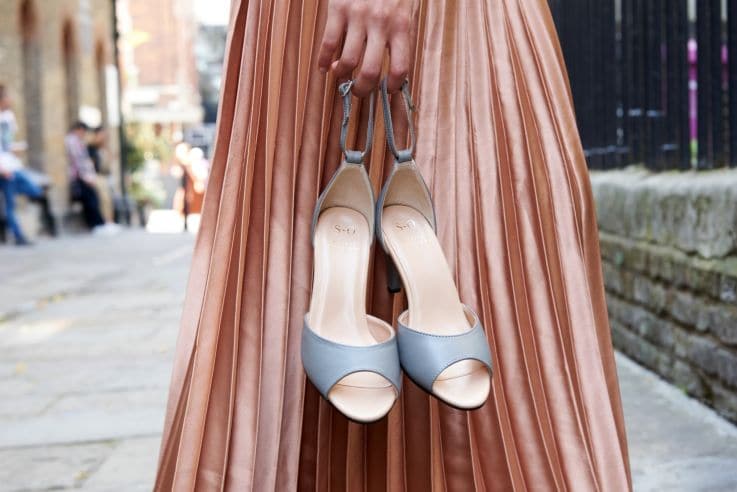 In the shoe industry, aesthetic tends to be the main priority with comfort merely viewed as an afterthought. Solely Original is working to change that. It is on a mission to provide the perfect shoe by answering women's needs to have shoes that both look and feel good.
Using its home kits to collect the data, Solely is able to create unique, made-to-measure footwear tailored around the consumer's feet, with no compromise on style. As a result, it is making customised footwear easily accessible.
We spoke to owner and founder Iris Anson to find out more about Solely, how the concept is changing the shoe business and whether customisation will become mainstream.
Iris Anson, Owner and Founder, Solely Original
Can you describe Solely in a nutshell?
We started off offering customised footwear by providing a gamified experience for people to design their own shoes online. They were able to choose different toes, heels, colours and materials and get a visualisation of how their own designs would look.
We then realised there was a gap in the market where a lot of people felt that stylish shoes were not exactly comfortable. This is why we also started offering the option to have the shoes made to fit, using our remote fitting technology, to allow you to get the best of both comfort and design. Using the data captured, we can mass produce people's bespoke shoes and make them accessible, both financially and geographically.
We have a customer base of just under 30 countries, but we can ship anywhere DHL will go. Our top market at the moment is the US.
We view Solely as a premium brand. We benchmark ourselves against brands like Russell and Bromley, i.e. sort of high end of the high street but still affordable.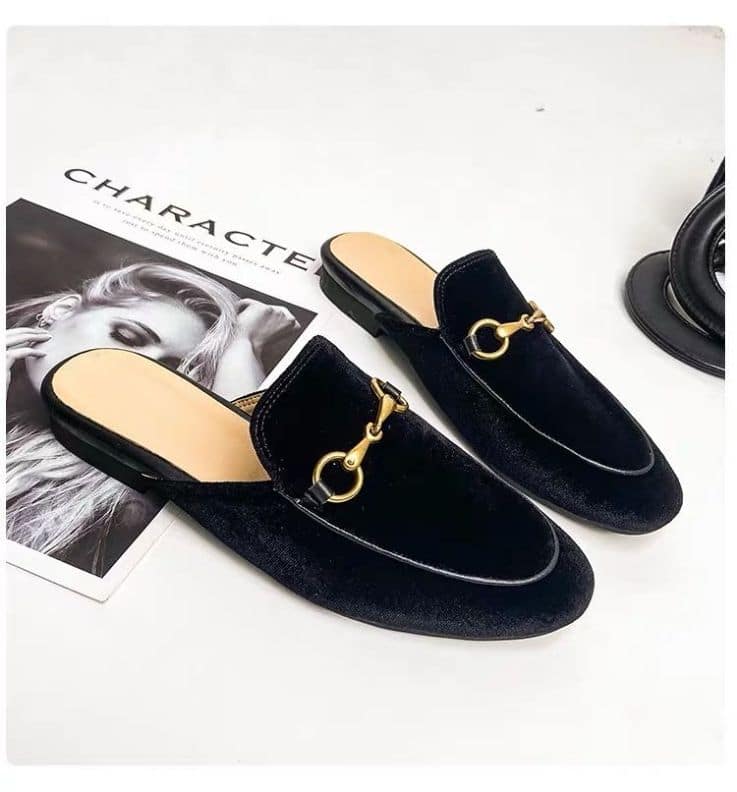 Who are your core customers?
Our main customer base is women aged 35 to 60. This is split into two major demographics: One is city professionals who dress smartly to go to work and want something that looks nice but is also wearable all day long.
The other is women in their fifties or sixties, who have either already retired or are very successful in what they do, and are at an age where they have a lot of functions to go to and where just a nice looking pair of shoes doesn't satisfy their needs anymore. These customers put a lot of emphasis on comfort and fit when looking for footwear, but they also do not want to compromise on design.
Are these the same type of customers you were targeting when you first started?
We had initially started out targeting the city professionals. Then as we were getting more and more orders, we realised there were many women in a more mature age group that also wanted these shoes. The designs they tend to go for are typically the more classic ones, like a pair of black pumps for example, but they still want the heels to provide that smart look. So, we adapted our offering to the market demand.
We also get a small proportion of demand from brides. If you think about it this makes a lot of sense, as these are the kind of people that don't want to break in a new pair of shoes on their wedding day and would like to personalise the design for this special occasion.
Around 80% of our customers want the shoes to be fitted, so that is the main focus of our business. Other retailers talk about customisation, but it is mainly for the surface of the shoe. It also depends on the brands and their positioning.
For example, Jimmy Choo offers a customisation service as well, but they are a high-end luxury footwear brand. Lots of people are buying their shoes just by pure desire, they are not really looking for comfort from that shoe. This is very different to where we are coming from.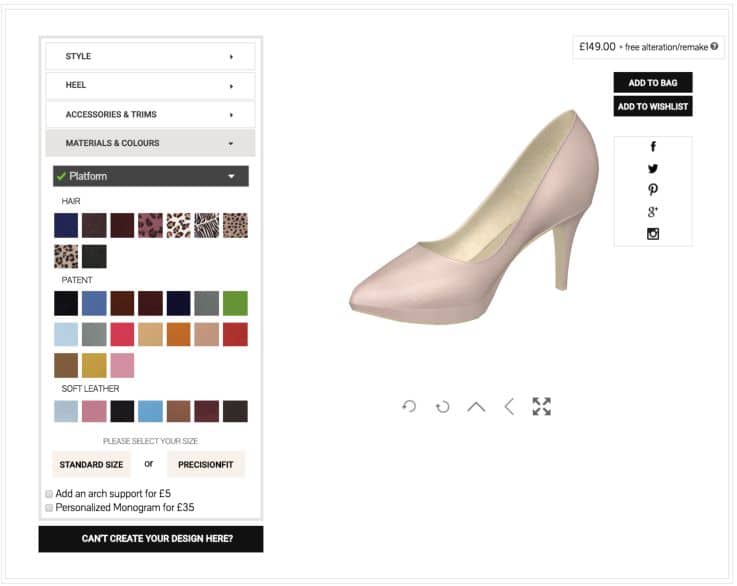 Are most of your sales happening online? How do you market to customers?
I would say that 95% of our sales are done online, and that is the vision for our business. Our remote services allow us to scale and be able to accommodate a bigger number of customers.
Most of our sales come through organic Google search; only a small portion comes from social media. I believe this is mainly due to the fact that there is a market gap for these types of products, and these customers are actively looking for them. There are a lot of people already aware that you can get bespoke shoes made.
Our brand loyalty is quite high, we do have very good customer retention rates. When people are buying for comfort and for fit, it becomes quite personal. When customers get used to the way our shoes feel, there is no real reason for them to switch to other brands.
What do you believe is driving the need for these types of shoes?
Historically, and especially in the UK, men have mainly been the ones looking to have bespoke shoes made. Only recently did we start to see a shift towards a more female audience.
Even if you look at famous designers, most of them are male and they are not really addressing the female consumer's needs. As a female shopper myself, I wanted to get both the look and the comfort, because why can't we have both?
Unfortunately, in the traditional fashion industry comfort has never really been considered, it's been mostly neglected. And that is what Solely is really about, addressing consumer needs and offering the best of everything. This is something we can make happen nowadays with the technology available.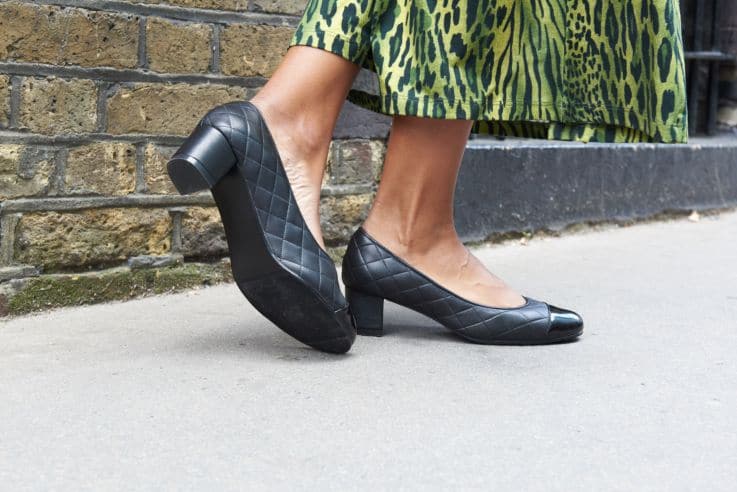 What kind of factories do you work with for making the shoes?
Our shoemakers are all based in China. This allows us to keep the cost down and make the product more accessible for most of our customers. Obviously making them in the UK would be ten times more expensive.
The shoemakers we work with have been in the bespoke industry for generations. The main struggle we had to face was to change the way they initially worked, as they were very traditional in the way they acquired the data. It was all done by hand, by putting the foot on a piece of paper and drawing along the edges.
Therefore, for our service to be more scalable and accessible we had to get them used to dealing with data acquired by technology. It took a lot of training and fine tuning for them to be able to fully use the data effectively and make shoes using this new approach.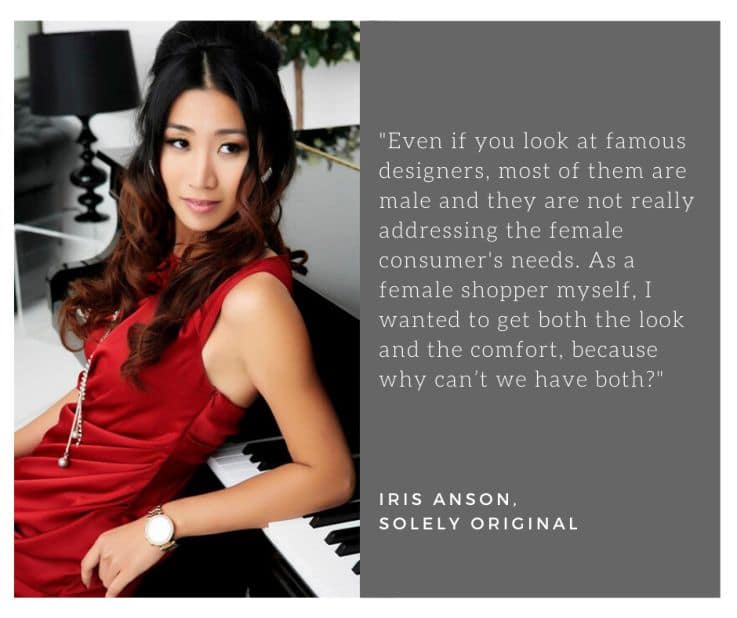 Can you tell us about the fitting kit and how that works?
It is very similar to a pair of socks, which we send to you along with instructions. There is also a video tutorial that you can watch, and it will take you through every step.
Basically, you take a mould of your feet and then send it back to us. It's a very easy process, which takes about eight minutes to complete. As soon as you open the package, you put it on your foot and it instantly hardens, moulding around it. You can easily remove your foot from the socks – it's very different to the medical kind of cast that people usually see. We provide you with full postage to return these moulds to us, and then we work off this data to make sure the shoe is right.
There is actually a lot of similar technology available for the footwear medical space. It is easy to use and there is no reason why we can't adopt it for fashion purposes. Of course, we had to repurpose the design so we could optimise the process and make it user friendly for our customers.
How is the experience different for people who come to your studio?
When people come into our studio, we use a 3D foot scanner which only takes a few seconds. We use it mainly for promotions and for local customers if they want to come in and see us, discuss the design etc. We do recommend that people use the socks more. Both methods are equally accurate, but the socks are just more scalable. Plus, obviously it is impossible for everybody to come to us, especially that we are only based in the UK.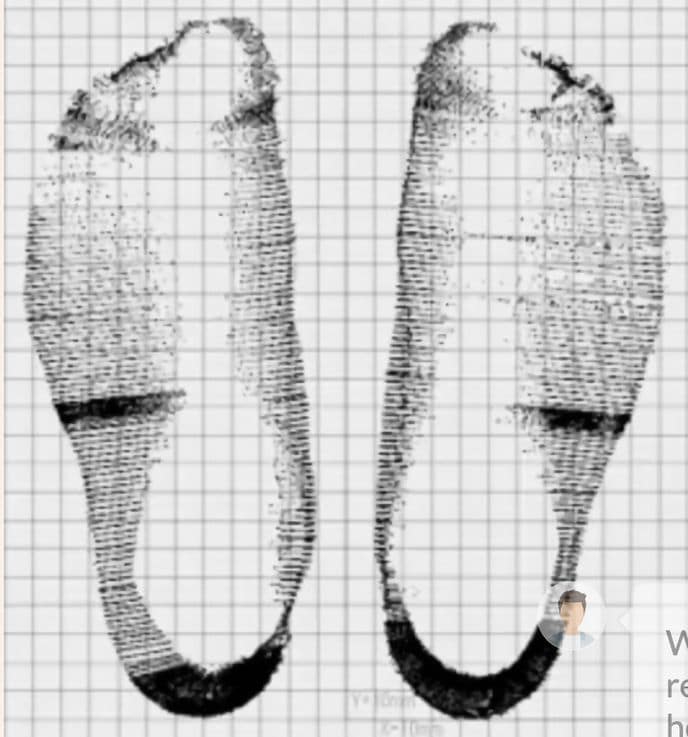 What about the companies that offer apps for people to scan their feet? Would that be something you would look at?
We have been following what is called photogrammetry technology very closely, but we are quite skeptical in terms of the level of accuracy it can provide.
We feel it's still a bit of a gimmick to the consumers, because shoe making is a very complex process, where even one or two millimetres difference would make a big impact in terms of comfort and fit. The current technologies cannot really accommodate that kind of accuracy.
We do think that there is a future for this technology once it becomes more advanced, and at that point we will of course integrate it as part of our process. But we don't believe we are quite there yet.
Is physical retail on your agenda at all?
We do popup events every now and then as we believe creating a physical presence is very important. This allows us to have some interactions with our customers, especially as we are still quite a new brand.
I think in the future it would be possible for us to collaborate and grow the brand a bit more. We will probably start with the US or China; we have a much bigger market demand over there based on what we have seen from the online business.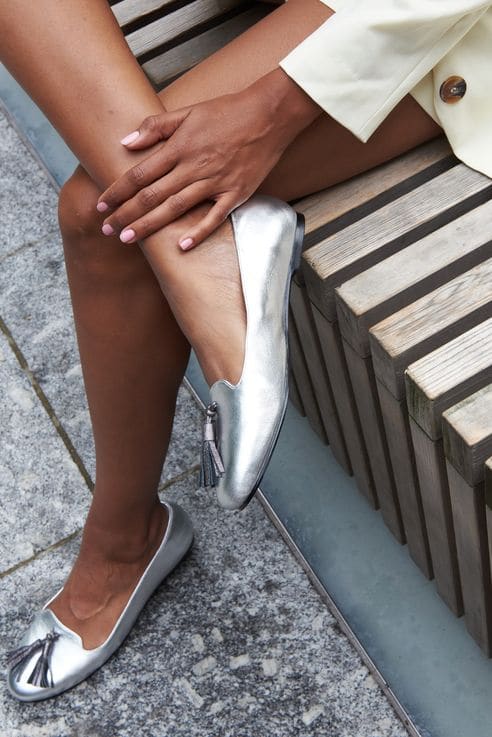 Can you shed any light on why more brands aren't embracing this method of production?
It is difficult for people to operate customisation at this level. Especially for big brands. People think that big brands have the resources, but you have to remember that their operation has been set in a certain way to allow for mass production.
Bespoke customisation is completely different in terms of how the shoes are made and the skills required. Even the machinery is different. So, these are two very distinct types of business models, and it would be like asking them to start from scratch.
Do you think we will be able to have this level of customisation hit the mainstream and replace mass production?
I do believe there will be more customised shoes available, and it will become more accessible. This is our mission.
At the moment we are at the premium level as a brand, but when we can really scale the business and afford to lower our price point even more, the end result will hopefully be that people will look more and more for a customised shoe rather than the off-the-shelf kind of footwear. This is also important in terms of sustainability as it helps reduce waste and extra stock.
But I don't think mass producers will completely disappear because at the end of day they are still much cheaper. It's not an easy task to fundamentally change people's shopping habits. Finance is a big barrier for allowing that switch.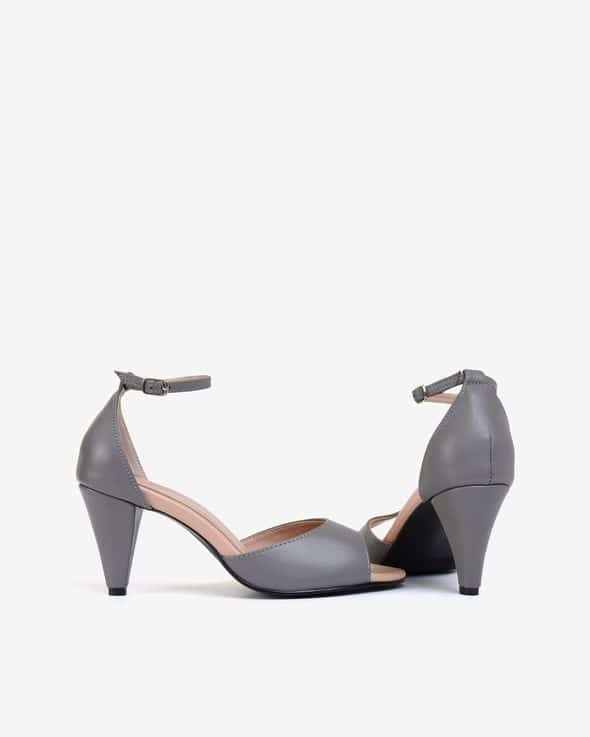 Is there anything you wish you would have known at the start or that you would have done differently?
I believe that everything we have been through was there for a reason. We have learned a lot and experienced many ups and downs but I don't think taking any shortcuts would have worked.
It's an innovation and that takes a lot of testing and constantly working on how to optimise the way it is done – not only from an operational point of view, but also from a user experience perspective. We are constantly looking to evolve and become better.
What are your plans for the future?
We are currently re-branding as a business and in the next year or so we are looking to add more products to our offering. We are thinking about diversifying our design options and adding men's and children's shoes.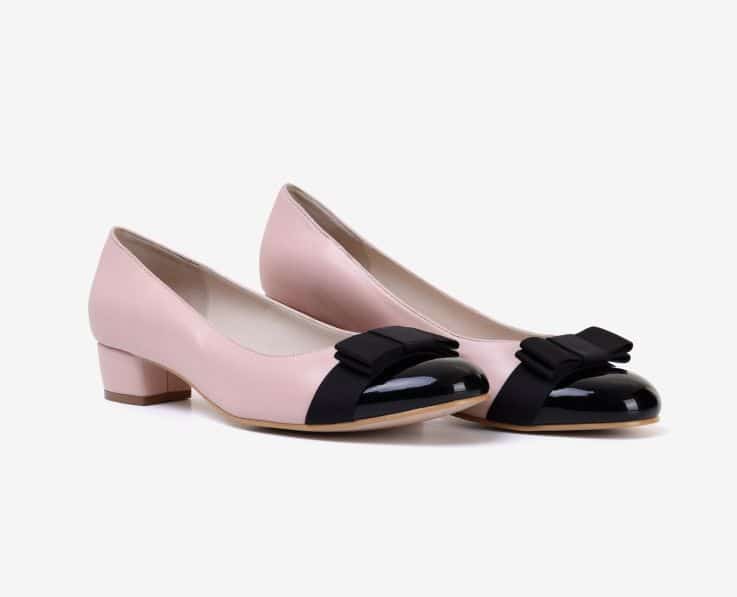 Are there any other companies that really inspire you?
There are many start-ups in the technology space that inspire me one way or another.
I am quite interested in artificial intelligence. I find it very fascinating for customisation and personalisation, but also in terms of customer service level and production operations. There is a lot we can learn from there.
I have heard of a Japanese garment brand, which uses data scientists to work out some sort of algorithm to analyse people's fitting issues. Just by asking them to fill in two or three different sorts of body measurements they can pretty accurately produce a top or offer virtual fitting. I found that to be a very interesting process.
Images courtesy of Solely Original
Get some fresh perspective by booking a chat with one of our expert consultants.