Paris
Inside the low-tech but brilliant Citadium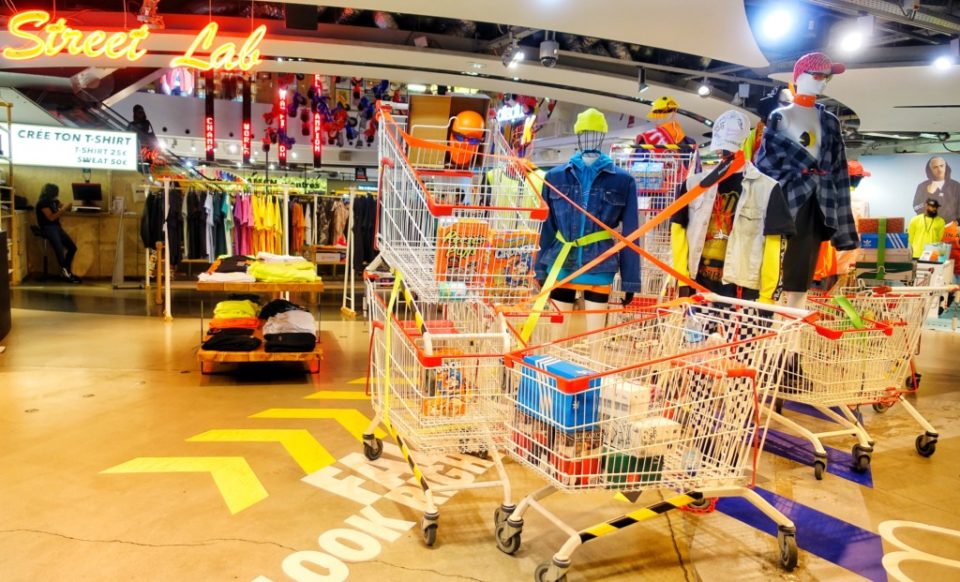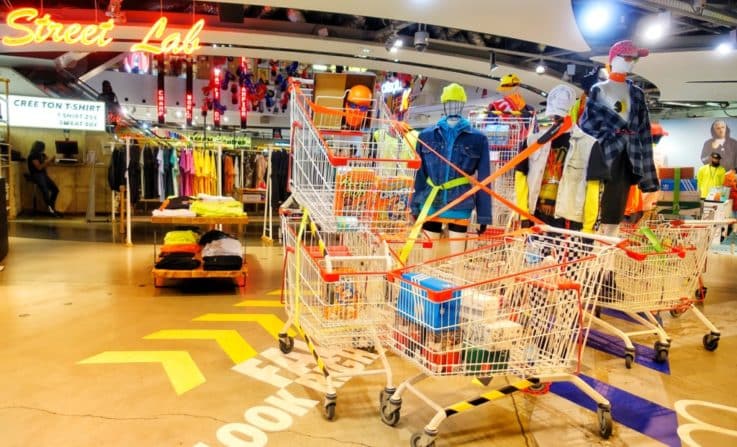 It's not new, but it's clever. Citadium as a brand has been around since 2000, but its three-floor Paris flagship on the Champs Elysees opened last year. And it is still one of our picks for most elegantly imagined low-tech retail brilliance.
Acting as a youth-focused department store, Citadium nails urban culture in a genuine way. It doesn't seem super try-hard or out-of-touch. That's an impressive feat given that it belongs to the Pinault-Printemps-Redoute group, which is now Kering. Major businesses for sure, but not necessarily known for being super with-it.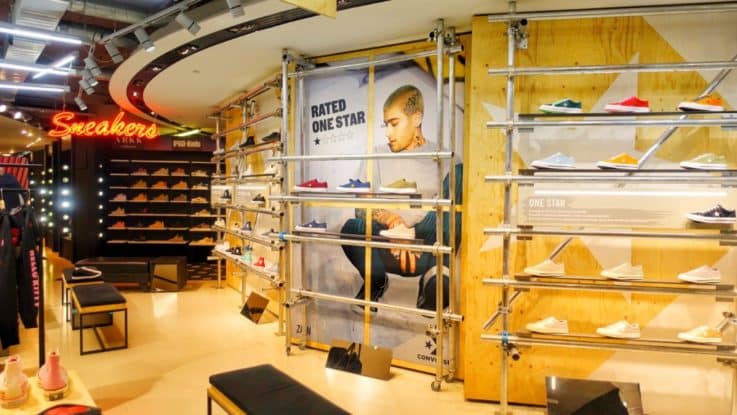 Citadium has, however, a different vibe entirely. It exclusively focuses on a younger audience. The Champs Elysees store is home to more than 250 brands across streetwear and skatewear including Carhartt, Nike, Element, Elevenparis, Suit, Volcom, Levis, Wasted, Sessun, Homecore, Adidas and Hype. Customers can also buy from a curated range of jewellery, watches and gadgets that fit in with this urban-focused lifestyle.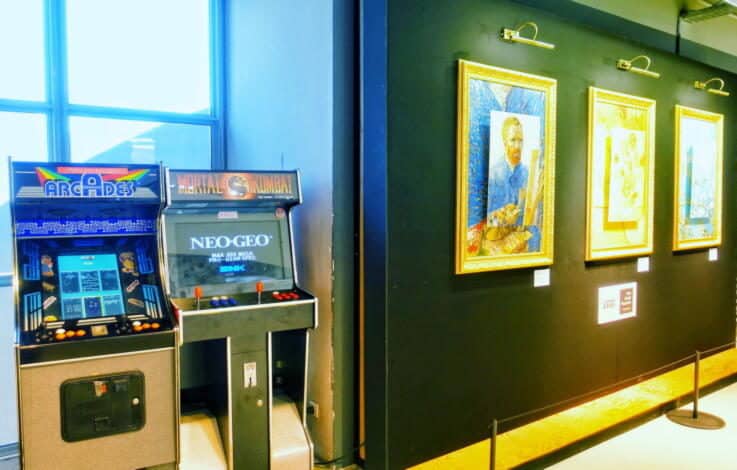 We particularly love how Citadium mixes the big names with the independent and the niche. It's also a big backer of emerging French designers like Grace et Mila and Emma & Chloe. This gives it a point-of-difference. There's a feeling you can't get everything in the store everywhere else, but everything that you can get elsewhere is in there. As such why would you go anywhere else?
It also wows visually through its use of cool graphics, unpretentious art-like installations and neon signs. There are inspirational words from artists and athletes incorporated into the space. None of this is massively expensive but it is really effective at creating something hang-out worthy. This is where Citadium excels.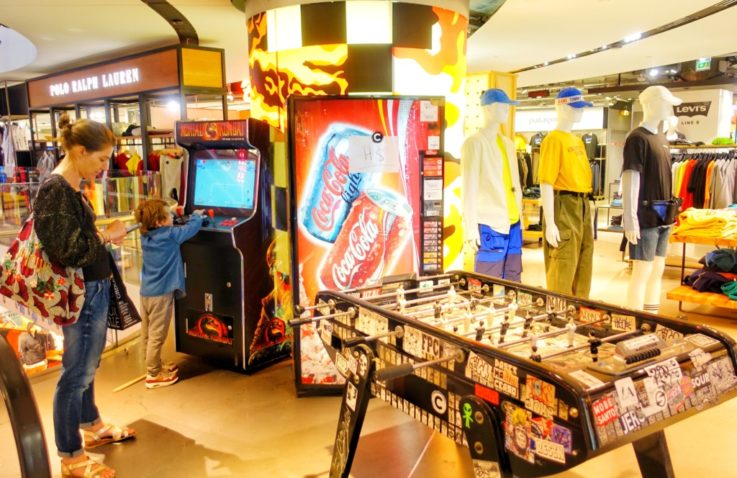 All around the store are retro arcades machines, table football tables, a selfie machine, gumball machines and more for customers to play with. It's not about them coming into the store to buy every time. It's about them coming into the store period. This is why Citadium also runs a programme of amazing events such as DJ and live band performances and fashion shows in the store.
Even the vending machines feel like they belong to the customers, not the company, as they're covered in stickers for brands, bands and all sorts. Citadium isn't a company that tells customers to stay back and not touch anything. It is creating its own model for serving customers. So, while it's got a more traditional click-and-collect desk, it also has a space for customisation so customers can make their purchases their own.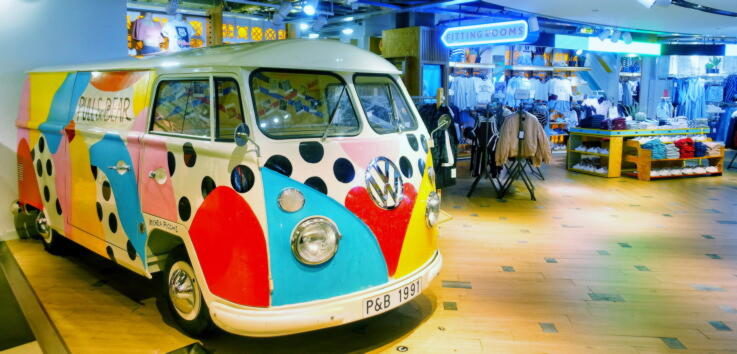 It's dialled up this experiential element even more in the Champs Elysees store with a new beauty bar offering in partnership with NYX. Customers can try out and buy make-up products while getting a prime view of the famous shopping street. This new location is all about broadening Citadium's client base by reaching young international visitors. The new beauty offering is yet another reason to go.
Note though that we haven't mentioned tech. Although this is a space aimed at youth, it's deliberately low-tech. This is about engagement through the senses. After all, most visitors will have a smartphone in their pocket. They don't need screens to help them. What they want is experiences to take part in, photograph, share and talk about. Citadium gets that.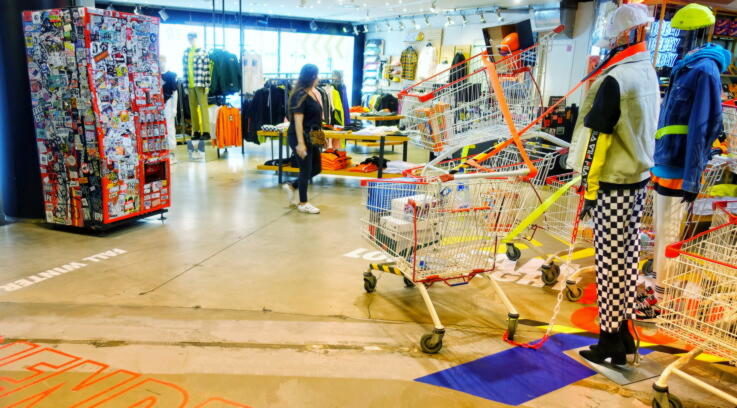 The brand now has four stores across Paris, as well as three other spaces in France and a thriving online business. The website is deliberately set-up to offer the same sort of experience as the stores, but with the added benefit of predictive analytics.
It also lets customers place orders for click-and-collect – a well-recognised way to get customers into the store. Only with Citadium, once they're in they're likely to want to stay and explore. Plus, Citadium is looking into incorporating its individual stores' stock availability into the website so customers can reserve products in their local spaces. This is another means of getting people through the door.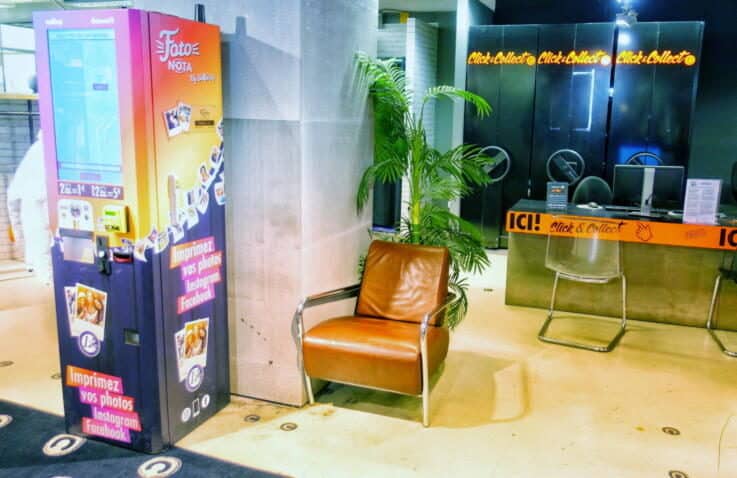 The other benefit of Citadium's website in driving customers to its stores is by making them aware of the events and experiences going on. The company recognises that its customer interactions are what make it successful and the most powerful of these happen in the store.
It seems to be paying off. The company's annual turnover now surpasses 100 million euros and it aims to push this up to 120-140 million by 2020. To do this Citadium aims to open two more spaces a year to cover a dozen major cities in France. Note, that's not a big online push, but very much about the physical store. Because when you get a store experience this right, brick-and-mortar is still the king of brand-building.