Tech
Internet of Things: Vinelake discuss The Internet of Retail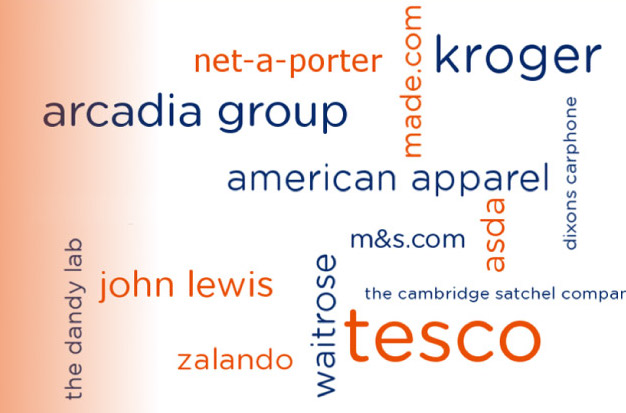 "Internet of Things" is one of the buzz phrases of the moment, but what does it really mean? And what could that mean for retail, now and into the future? Those ideas are being discussed in detail in The Internet of Retail event, taking place on 9 and 10 February next year. Speakers include the likes of Made.com, Waitrose, Tesco and Kroger.
Can't wait until then? We spoke to Doug Drinkwater and Jan Maciejewski of Vinelake – the people behind the event – to get an early insight.
At the moment, how do you think the Internet of Things is understood by retail?
Well, you could ask five people to define what IoT is and you'd get five different answers! Getting a consensus of what it means is difficult. Some aspects of it are really well understood by retail – how it can be used for transactions and e-commerce or its use for stock inventory. American Apparel, for example use RFID tags for their inventory, resulting in a reduction in man hours, as well as giving insight into how well their shops are doing.
But, while some retailers are innovating, no-one really has the overall opinion yet. Add to that the way Internet of Things is reported in the media, and the general picture is confusion! At the moment, the more insight and data you have as a retailer, the better placed you will be.
Once its potential is more widely understood, how do you think it could impact on retail?
At the moment, there are two main avenues to explore, one is front end marketing and the second is in relation to the operational side.
Can you say a little about how it might be used for front end marketing?
Using geo location technology means that people can be marketed to on a very individual basis – given offers or suggestions that are based on specific habits or preferences. This has a huge impact for things like loyalty schemes.
And what about the operational side?
This could have a real impact on the service side of retail shops. Imagine somewhere like Costa Coffee and if every object in the shop was connected. The fridge could offer real time reporting on both its condition and stock levels, allowing deliveries to be tailored accordingly. You'd also know right away when something needed fixing or replacing, making everything more efficient, less wasteful. And that paves the way for unmanned, intelligent kiosks that will change the retail environment entirely.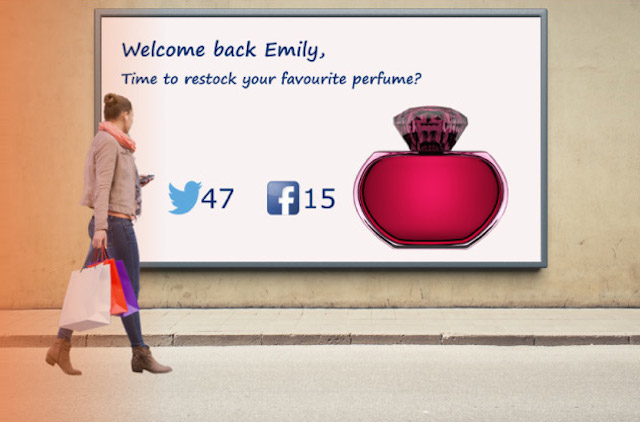 If retailers understand the potential, surely it's also a matter of educating and convincing their customers?
Yes, there's got to be a perceived benefit for the customer. One of the key questions that should be kept in mind is "What's in it for the customer?". People will be happier with their data being used, if there's a clear benefit for them, such as personalised, relevant offers. If there's a perceived benefit, it's an open door.
There's also got to be a degree of trust about what will happen with their data, the fine line between convenience and privacy. That's valuable research that needs to be done, asking under what circumstances can we market to you as an individual?
A lot of that may vary company to company: people may be willing to share more with, say John Lewis, than someone they only shop with very occasionally – they may fear they could sell their data on, for example. It's going to be about your credibility and building long term relationships with people.
It's also a generational thing. Younger generations are more likely to share data perhaps than older generations. And also time – any introduction of tech has to be a seamless experience.
And how do you think IoT will impact retail this year, and then into the future?
The possibilities are just started to be understood and the power of it all is realised to be bigger and bigger. At the moment, it's mainly about improving data and interpreting it, in the future it'll move more towards understanding the possible applications of it.
Say your grandparents always use their toaster at 7am every morning. That toaster reports it hasn't been used at 7am that morning. Perhaps then it knows to call you to make sure you check in with your grandparents. Or knowing about that regular use may be useful for the electricity company. It's going to result in all sorts of business and new things we've not thought of yet.
In the near future, start-ups will lead the way, so bigger retailers can trial ideas without large investments. There will be huge numbers offering services for retailers.
The Dandy Lab – who are speaking at retail conference – use it within their store. They're a small retailer really pushing what can be done, and can give an idea of the front end of the picture.
From the examples that you given, it strikes me how much IoT disrupts boundaries – and how the definition of what is "retail" may change as a result.
Yes, by combining everyday data from multiple sources and analysing the date, there's so much that could be done. Not only could your car tell you when it needs to be serviced, it could then automatically look at your diary to see when that could happen! We'll be able to do a lot more than we currently do intelligently.
But also, potentially, who has access to what bits of information will have implications?
In doing things that have never been done before, there are undeniably lots of non-tech issues to be discussed and decided. Who owns your data, and what can it be used for? These are huge issues that will need to be decided.
For now, how can retailers get a great understanding of the potential of IoT?
Come to The Internet of Retail event to find out! At the moment, it's all about education. The true potential is only understood by few people.
We want to demystify the discussions about it. Terms banded about such as "Big Data" can be off-putting – we want to strip it down to the bare bones. These are exciting times!
The Internet of Retail takes place on the 9th and 10th of February 2016. To find out more and to book your place, click here.