Retail
Learn the success factors of the store of tomorrow at Stores That Wow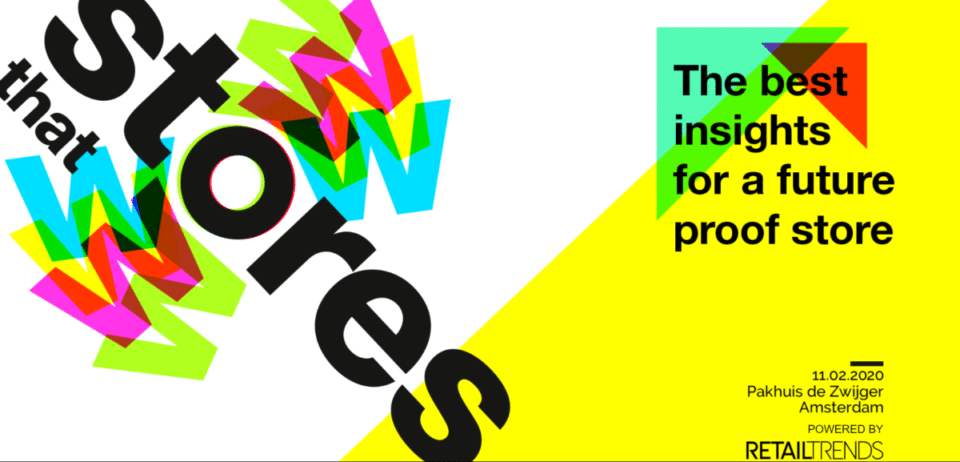 To say that the world of retail has changed dramatically in recent years is a serious underestimation.
From changes in technology, shopper habits, economic challenges and more, the industry has seen some serious shake-ups which seemed to catch many retailers out.
One thing for sure is that it is no longer business as usual – especially in the case of physical retail. The role of the store is moving far beyond being a place to distribute product as a result of the rise of other buying channels such as ecommerce, mcommerce, chatbots, voice commerce, apps and more.
This is no bad thing though. Physical retail is increasingly reinventing itself in terms of purpose and breaking out of the traditional 'store' box to be everywhere around us. This freedom is an opportunity for retailers to better serve customers and their other selling channels – if they embrace it.
This is the theme of Stores That Wow, a new all-day event from RetailTrends taking place on February 11th in Amsterdam. It will dig down into the success factors of the store of tomorrow; from store design to new business models and from experience to in-store technology.
Our very own Head of Trends Cate Trotter will be challenging you to think about what unified commerce means for your retail business. If you think that click and collect or discount codes that work online and offline mean you're hitting the mark you need a rethink – fast.
She'll be exploring how the store fits into your retail ecosystem – whether it's the start-, mid- or endpoint of the shopper journey – and how new customer interactions are possible via a unified approach. The result is that brands will be serving shoppers in completely new ways to ever before.
Cate will be joining numerous leading experts such as Primark's Kevin Tulip, Eataly's Oscar Farinetti and retail concept developer Ibrahim Ibrahim in offering inspiring examples and practical insights for a futureproof physical store.
One of retail's biggest challenges is understanding how customers want to shop now, let alone in the future. With things changing so fast though, it's important to understand your business and what your USPs are so you can create retail spaces – not stores – that connect with customers.
Make sure you don't miss out – get more info here and book your ticket today.
February 11th 2020
Amsterdam