Strategy
Lessons from Highly Competitive Sectors: What Can Retail Learn from the Casino Industry?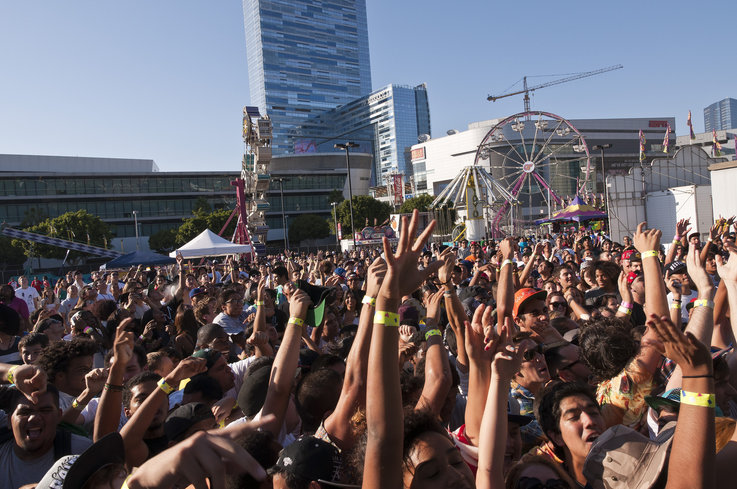 Selling something in a highly competitive market isn't easy – that's business 101. However, identifying a potential problem and finding a way to overcome it are two very different things.
For example, thanks to major security breaches at Equifax, Yahoo and hundreds of other online services providers and retailers, 2017 was one of the worst years on record for cyberattacks. According to the Online Trust Alliance, the number of businesses targeted by criminals in 2017 was 159,700, up from 82,000 the previous year. After reading that stat, the problem is obvious. However, the way to fix this problem is less so.
The same can be said for selling in a crowded marketplace. Knowing that there are thousands of competitors is important, but how do you overcome them and make your product stand out? Well, just as in the security sector, there isn't a single solution.
One industry that understands this more than most is iGaming. Since starting in the late nineties, the industry has grown into a $47 billion enterprise in just two decades. For any operator entering the market, carving out a niche among such aggressive rates of growth isn't easy. It's an issue that will be familiar to retailers as well, whether they're new entrants to the market or legacy brands struggling to keep up with the fast-growing digital-first names.
So how have some companies been able to come in to the online gaming market and succeed, and what can retail can learn from their business strategies?
Creating a Diverse Offering
If you read the best casino reviews, all the top operators offer a varied range of games. When online gaming was in its infancy, a small suite of a dozen games was sufficient. Today, however, sites such as LeoVegas and Casumo have been given an "excellent" rating partly because they offer a diverse enough range of games to complement their bonus offers. For example, for Dunder to offer 200 free spins, it needs to have a range of games worth playing. To that end, the site has upwards of 300 games and, in turn, a four-star rating.
Diversity is also important to the successful retailer. Even brands that have started life as online-only companies have pushed into offline retail as a way to grow their business. Likewise, traditional brick-and-mortar retailers have had to embrace ecommerce. It's not enough to have a single-channel retail offering anymore. Today retail strategies have to encompass a variety of different sales and communications channels from website to social media to physical store.
Payments, Payments, Payments
If someone can't pay, they can't play. Major online gaming sites now cover as many bases as they can when it comes to payments in order to satisfy a global audience. Indeed, being able to accept payments from people in remote locations is the cornerstone of any online business. Credit/debit cards, eWallets and even cryptocurrencies such as Bitcoin have become standard options for the largest online casino and betting operators.
The obvious lesson here is that offering more payment options gives you more chances to make sales, whatever your business. Retailers should be paying attention to how their customers like to pay and facilitating that as much as possible, whether that's adding support for mobile payments or linking up with online payment options like PayPal.
However, the less obvious reason to diversify your payment platform is to create links between any online and offline products you might have. A trend that's developed in the betting world over the last five years is crossover payments. In other words, players can withdraw money online and collect it from a live venue. Conversely, they can pay in a live venue and have funds credited to their online account.
Exploring a similar system in retail would not only make your business more appealing, but flexible enough to attract customers in two demographics (i.e. online and offline shoppers). Amazon Cash is one example of this which lets customers without a debit or credit card add money to their online Amazon account by physically depositing cash in participating locations.
Create a Complete Package and Push the Boundaries
The final lesson online gaming sites have to teach retail concerns being something to all consumers. In much the same way a modern platform can't offer a small selection of games, the developers can't rest on a single product. Indeed, when any industry insider is explaining the world of online casinos, they'll always note how "complete" the brand's overall package is. From the games it offers to new innovations such as live dealer technology, a casino's breadth and depth is always important. That's before you even get into the physical casinos and their offering of live music shows, restaurants and more.
As a retailer, you need to adopt a similar approach. If you sell shoes, branch out and offer shoe cleaning products and socks. If you sell cars, offer tyres and insurance packages. Beyond that, be innovative. Use the latest artificial intelligence products like Olay to offer something different. Basically, if it's connected to your core product or it pushes the boundaries, it's fair game. Indeed, if you can attract a customer using a side product, you might just convince them to buy your main offering.
Naturally, none of these techniques are substitutes for hard work and dedication. However, if you're looking to stand out in a crowded marketplace, these three tips can certainly help.
Content by Tyler West