London
London Openings January 2017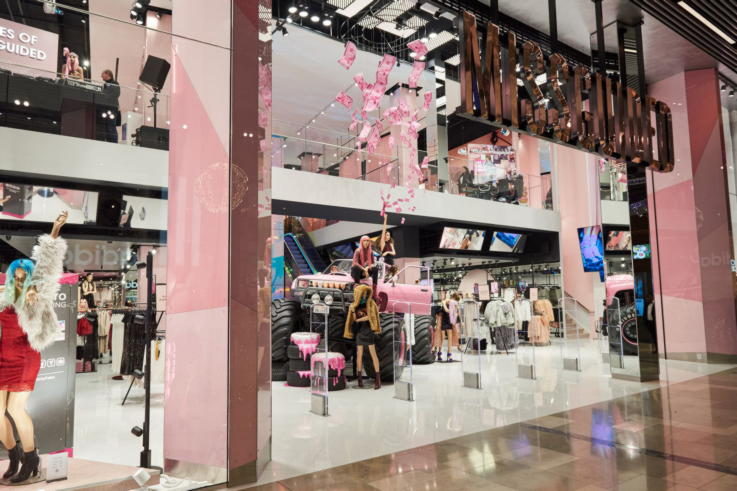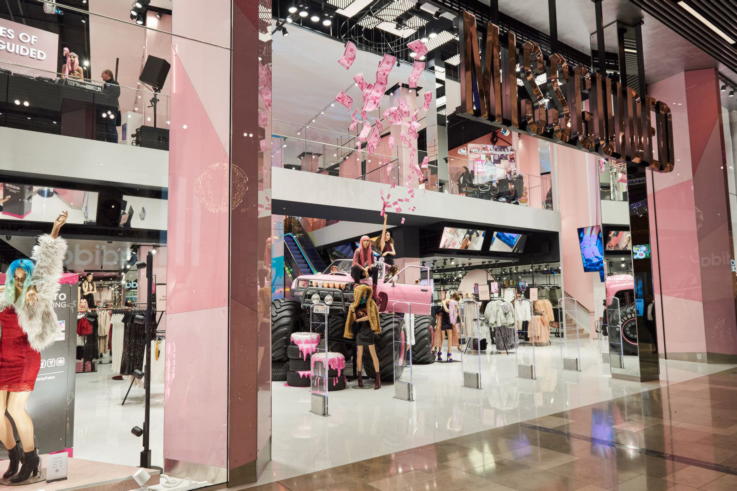 First of all, a very Happy New Year to you from all of us at Insider Trends. We hope you've all shopped until you've dropped and worked off all those extra mince pies from the festive season. If not, then what are you waiting for? Here are the latest London openings that you need to check out with a few extra for good measure.
Missguided
The first ever physical standalone retail shop for e-tailerMissguided has taken Westfield Stratford by storm with it's pretty in pink design and hip features, perfectly fitting the brands target market and enticing in new young shoppers. Designed by renowned design agency, Dalziel & Pow, the store has been created as a 'deconstructed version of the Missguided website' and therefore features large format screens playing online campaigns, as well as the features and accessories used in said campaigns to bring the store to life.
Standing at the front of the 20,000 square foot flagship, a pink monster truck awaits customers on entry and the changing rooms have also been brought to the front of the store, allowing friends to get involved in the 'Miami Beach' setup and encouraging a little bit of fun – the Missguided way. If you've got time, you can even get your nails done by resident nail bar, WAH Nails! With news of a second store opening in Bluewater already upon us, we can see the success the Stratford store has already broughtMissguidedand here's hoping it will continue to grow its physical presence even further in 2017.


Gant
Based around the concept of 'Never Stop Learning', Gant have opened a brand new concept store on London's prestigious Regent Street, becoming their new flagship just across the road from a previous location. The two-storey space uses digital screens to link customers with its online presence and new focus on education in fashion. The store is the first in the UK to stock the full House of Gant collection as well as Gant's sub-brands of Rugger and Diamond G and the normal menswear and womenswear ranges. With a view to rolling out this concept worldwide, the Regent Street store marks a testing period for the rest of the brand's new openings and store renovations.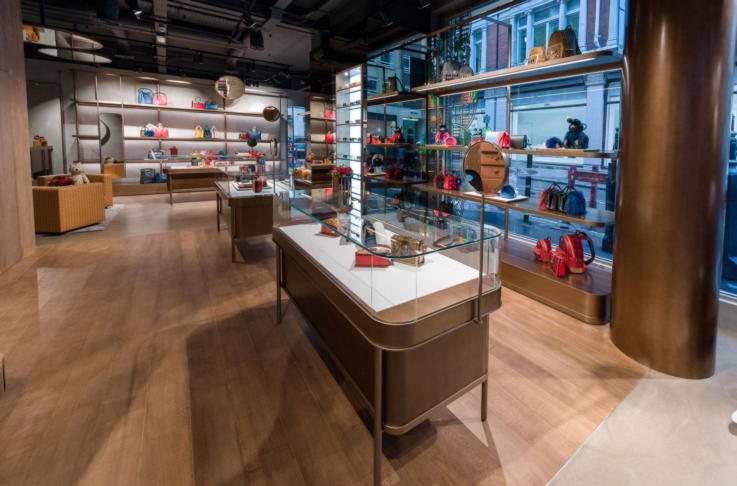 MCM
Marking their 40th anniversary, German luxury brand MCM has opened a new flagship store in London, after previously closing its former standalone store on Sloane street. Taking over the temporary Christian Dior pop-up space we wrote about last year, the luxury leather accessories brand has created a luxe space in the 2,690 square foot store, filled with high-end display units, wooden textures and of course outstanding visual merchandising of their bags and accessories. Nestled between a variety of other luxurious retail units, the brand hopes to bring in the upmarket shoppers of the area that may have previously found their designs in Selfridges.


LEGO store
LEGO have opened their largest store ever in Leicester Square filled with features to draw in both children and adults alike. Unlike any other LEGO store, inside you'll find a digital aisle allowing visitors to browse a digital catalogue of all the LEGO sets in stock. Stuck with something? You can also use this aisle to call for assistance by sending a message to the smart watches of store staff. But it's not all digital, the shop features tons of interactive elements to provide the 'wow factor'. Visiting customers can expect the chance to create their own mosaic, have a photo taken inside the brick-built London Tube or build a Mini figure Tower with Talking LEGO Minifigures. Outside of the store, an interactive LEGO Minifigure Scanner entices people to find out which LEGO Minifigure they are and of course then encourages everyone to come on in and experience the rest!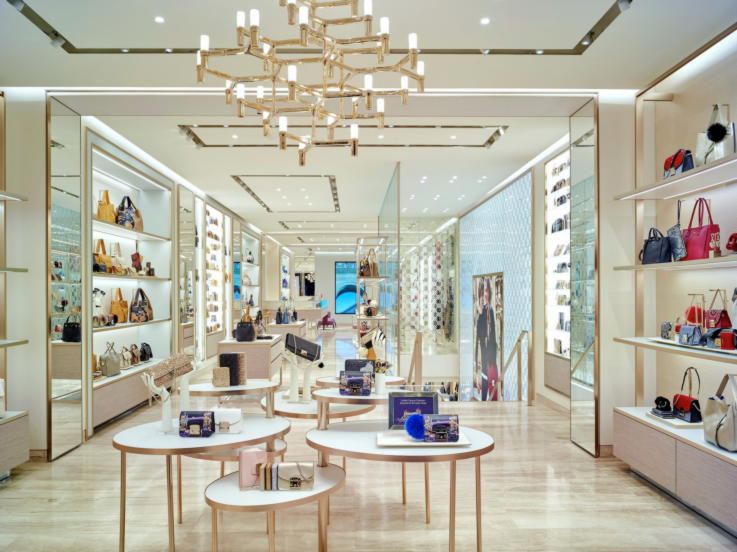 Furla
Following the success of its Regent Street store, Italian accessories brand FURLA has launched a new store on London's Brompton Road. With an aim to 'showcase the Furla lifestyle', the store offers a sophisticated and elegant interior, designed to feel warm and welcoming to potential shoppers. An exclusive range of handbags has been designed for the new central branch to coincide with the launch and the two-storey Knightsbridge store will also stock both its men's and women's accessories collections as well as a separate area reserved for footwear on the lower ground floor.


Michael Kors Menswear
Luxury designer label Michael Kors has opened the doors to its first debut standalone menswear shop in Westfield White City. Although located next door to Michael Kors' current womenswear store, the two are currently separate and the brand is obviously following suit to the multitude of fashion stores who have opened menswear only stores in the last year. The brand is looking to expand its menswear offering in both Europe and Asia, marking this as the first step in their planned growth strategy.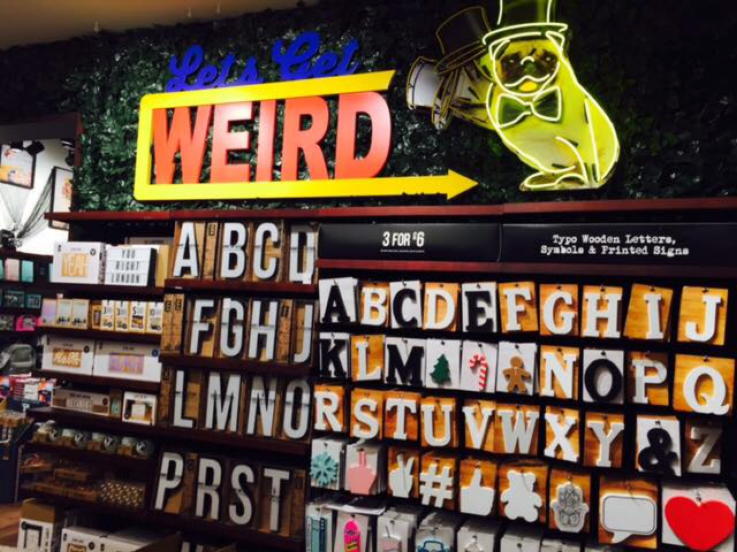 Typo
Australian stationery brand, Typo, have opened their first store on UK soil in London's Westfield Stratford. Using a relatively basic retail model, the brand has focused on the visual merchandising of the store to bring in the creative consumer and introduce newbies to the brand itself, with all artwork having been created on their Australian home turf. The new Stratford store includes the full range of Typo products including fun, quirky stationery, gifts, tech, travel and arts and craft as well as an instore product personalisation service where you can monogram notebooks and diaries for a bespoke experience.


Stay posted for the latest retail openings in New York, coming to Insider Trends soon. In the meantime why not experience the best retail spaces for yourself by joining one of our London retail trend tours? We'll show you the latest in retail trends and help you out with any questions.