London
Made.Com Charing Cross Road the Ultimate in Retail Design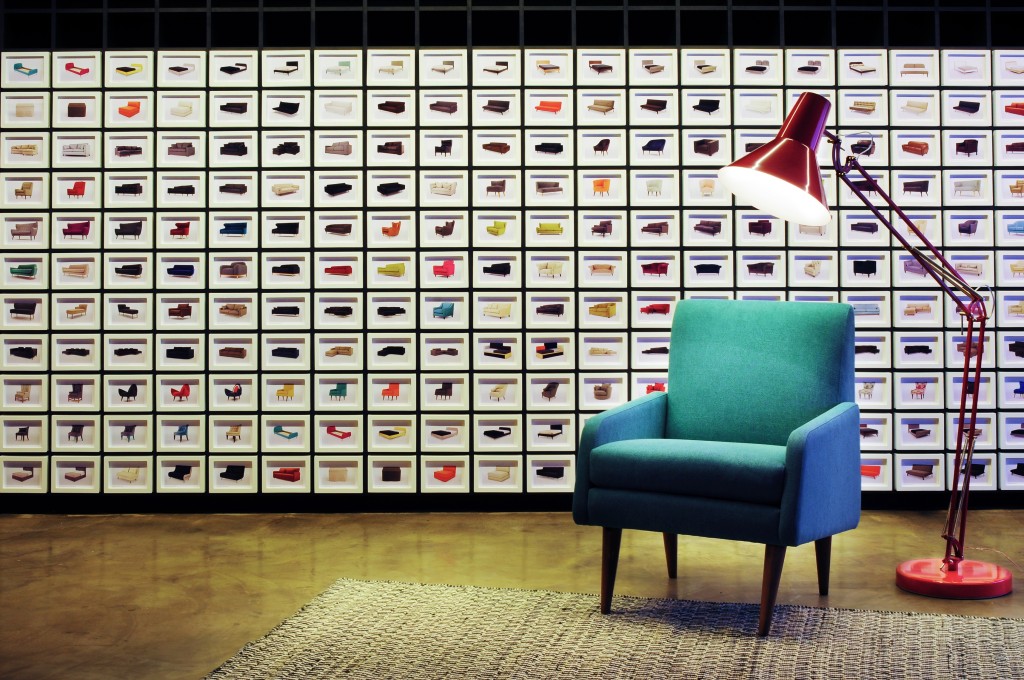 Made.com are known for how they've shaken-up the traditional British furniture market. Although the online retail company previously restricted their physical presence to a tucked-way showroom, they've made a bold statement with an opening of a flagship store on London's Charing Cross Road,a short walk from Tottenham Court Road (the heart of capital's furniture district). As you'd expect from their furniture designs, the retail design is also something bold and to be admired.
The retail design captures attention from far away thanks to an eye-catching window lighting installation. Comprising 40,000 plastic tubes, it creates an artistic effect with giant pin art sculptures.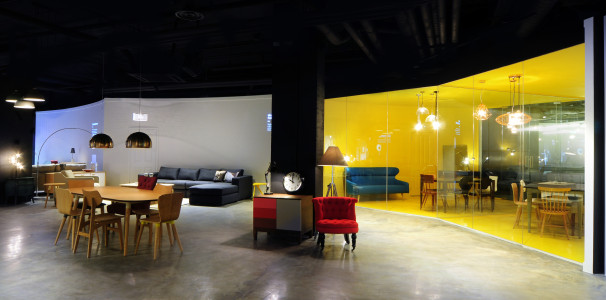 Immersion Experience

The retail design emphasises the concrete floors, attractive light installations and also includes a postcards wall with cards containing details of Made.com's 600 product designs.
But the stylish showroom encourages you to experience Made's designs for yourself. The retail design encourages you to feel, sit and test the wide selection of Made.com products including sofas, arm chairs and tables and much more. Each room is set-up to allow the browser to imagine it being their own home. When you wander through the room setups, you can view full scale projections of virtual products. In this way you not only experience the wide range of latest Made collections but also the classic designs.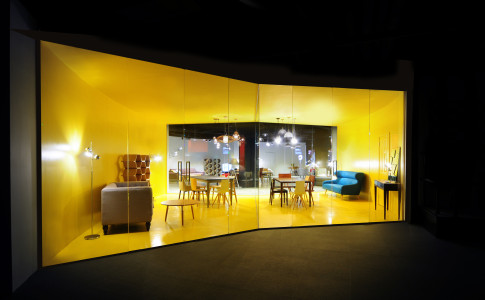 Retail Innovation
To make the experience even more enjoyable, Made.com's product gurus are always on hand to lend useful advice. They also offer practical information, such as the method for placing furniture order and your queries regarding delivery. They can assist you in finding fabric swatches and, perhaps most importantly, help you to curate your own furniture wish list on the mobile tablets that are available in store. This new technological feature helps link Made.com's physical store with its online presence, an area eagerly watched and explored by those with an interest in innovative retail trends.
Can't wait to experience and browse through Made.com flagship store? Then join our trend tours and to see this space for yourself.