Interviews
Monsters of Retail: How Hoxton Street Monster Supplies is blending charity and commerce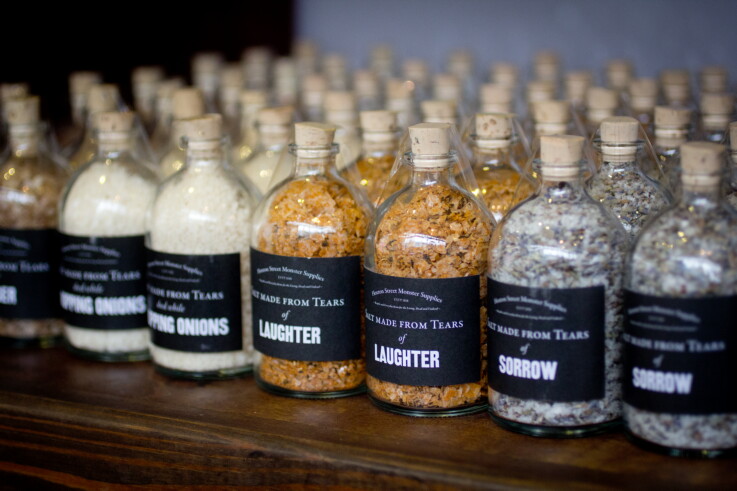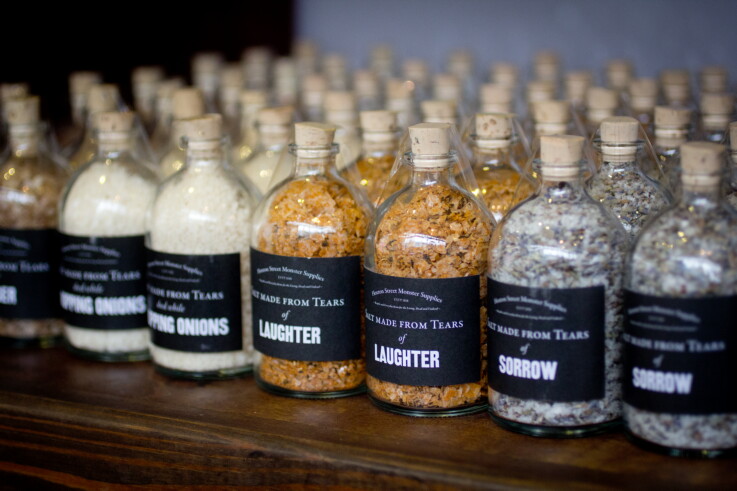 At Insider Trends, we often focus too much on stores for humans. So we've decided to redress the imbalance with an interview with one of our favourite stores for monsters – Hoxton Street Monster Supplies. The store sells a range of ghoulish sounding products – Cubed Earwax, salt made of Tears of Envy, and a Vague Sense of Unease are just some of our lowlights!

The store is the retail arm of a creative writing charity for children, the Ministry of Stories. The store truly embraces the charity's aims, and is wonderful marketing for it, as well as creating revenue. We chatted to Trading Manager Emily Murdock about the retail store concept and how she deals with monsters on a day-to-day basis…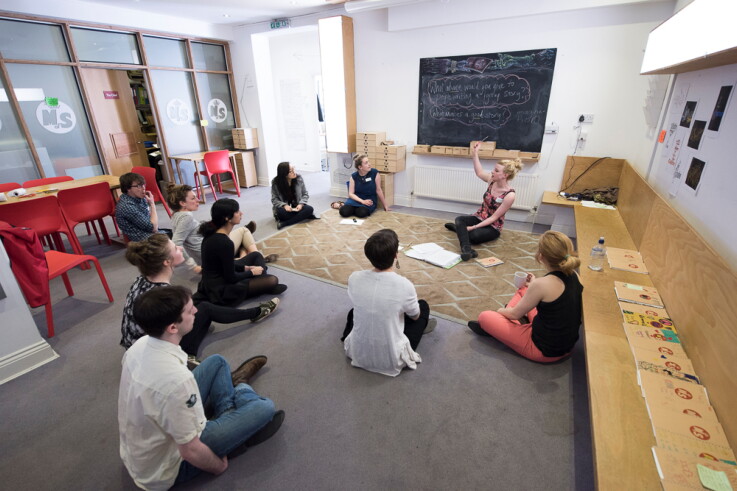 Can you describe Hoxton Street Monster Supplies and how it connects to the Ministry of Stories?
Hoxton Street Monster Supplies (HSMS) is London's, and quite possibly the world's, only purveyor of quality goods for monsters of every kind. We sell bespoke and everyday items for the living, dead, and undead. Since 2010 the shop has been under a most unfortunate curse, which means we must give all profits to the Ministry of Stories, a creative writing and mentoring charity for children. Another way of putting this is that the shop acts as the trading arm and inspiration point for the charity, which believes in 'taking imagination seriously'.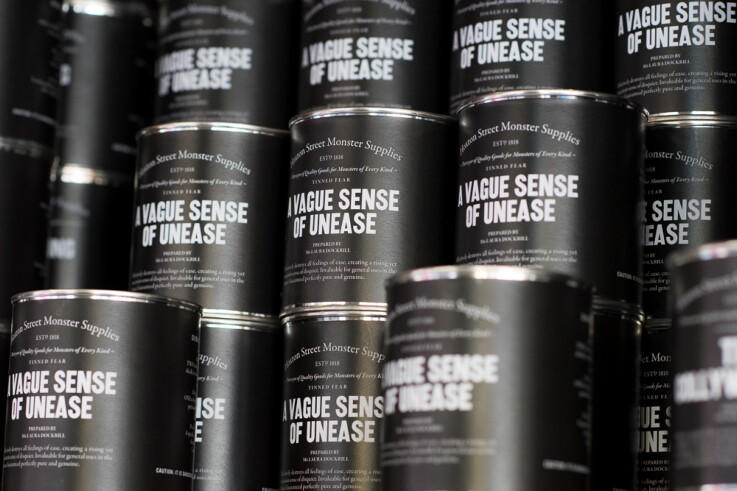 Tell us about the story of its development and the ideas that inspired the space. How was it decided that a retail space would help the brand?
Our inspiration was 826 Valencia in San Francisco set up by writer Dave Eggers and educator NiniveCalegari. Like us they are a creative writing and mentoring centre for young people, fronted by a fantastical shop (theirs being a pirate supply store). Eight-hundred and twenty-six-inspired centres have sprouted all over the world – not all have shops but those that do are entirely one-off and unique. We wanted a space that served as a playful and creative inspiration to the children who come to our clubs and workshops, and that also served as an unusual and distinctive means to get the word out about the charity. It provides a great starting point and way in to talking about the charity and the brilliant things it does. It brings volunteers and funders.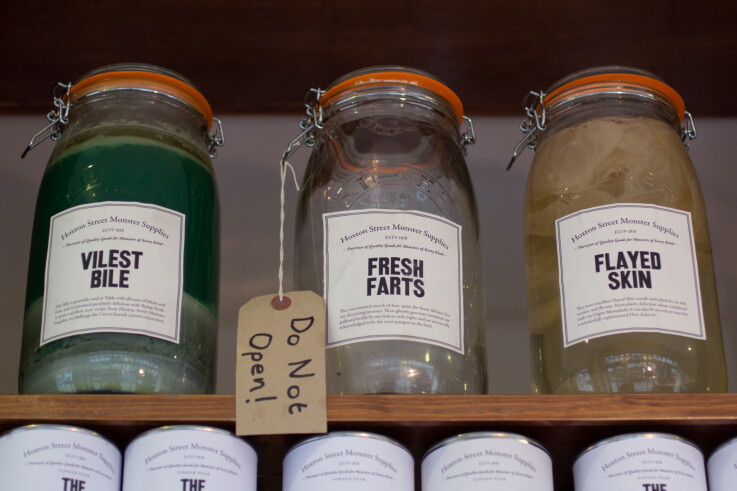 Who came up with the product design?
Alistair Hall, founder of design company We Made This was one of our charity's founders. He is the person behind both the Ministry of Stories and HSMS brands and our product design.


Do you commission the stories that come with the Tins of Fear? How open are these briefs?
We had a number of well-known authors who loved the idea of the charity and wanted to help. We asked them to come up with a short horror story to match the tin titles we'd come up with. The tins are sold as part of our pharmacy range for monsters (they may need added scaring powers to instil Mortal Terror or Collywobbles, for example if they've recently had a virus, or are a couple hundred years old and getting a little monster weary). We wanted the stories to mock the information leaflets you'd find in a prescription.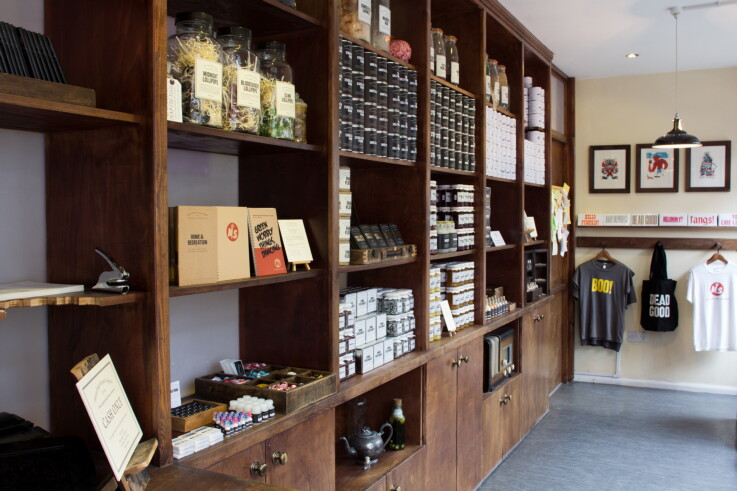 Who was behind the store design?
Another of our founders, Ben Payne, worked in theatre before starting the Ministry of Stories. He called upon friends in theatre set design to offer their expertise. The shop was created almost entirely by volunteer power.


You also sell through Liberty. Can you talk us through these partnerships, particularly how you decide who to work with?
Liberty understood the brand from the get-go. They created this brilliant display in store which really played with the humour and fun of the brand, such as a height chart, where you could see which monster you were closest to in height. We take the idea of monsters very seriously – because they demand that we do. Our brand is FOR monsters, not about them and we always make sure to work with partners that get this and enjoy and share the creative vision. We have a limited range of stock, as we know just what monsters needs are, and so our partnerships tend to focus on small concessions.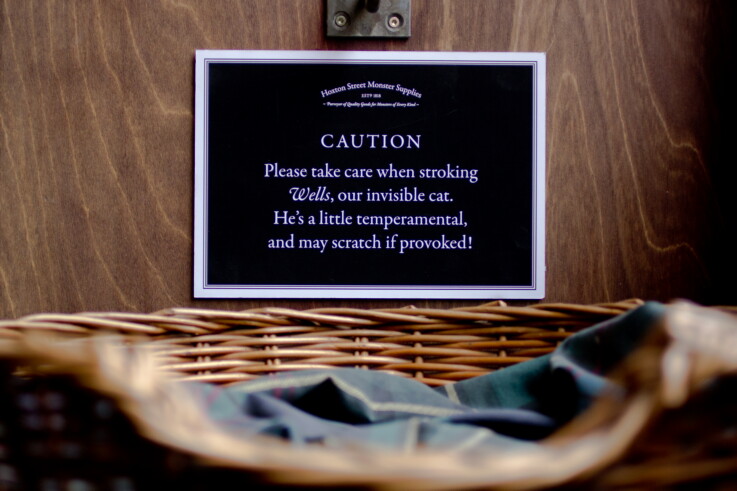 Can you tell me more about the relationship between the offline and online store? Is there a higher percentage of sales in one or the other?
Visiting a monster shop can be a risky experience for humans. To cover ourselves legally we make sure to warn human customers of the risks involved in shopping in-store as soon as they come through the door. We also let them know that our top shelves are off limits to anyone without a valid Death Certificate, and we're very careful to check ID each time. There's also the issue of our invisible cat and making sure customers don't trip over him or step on his tail. We'll walk our customers through the products, so they don't do something like accidentally purchase the wrong Tin of Fear (can have frightful consequences).
This personal, 1-1 service means we have a higher percentage of sales in-store. We try hard to replicate this qualitative experience in our online store. For instance, we listened to access needs and have translated the site for mummies, vampire bats, werewolves and zombies.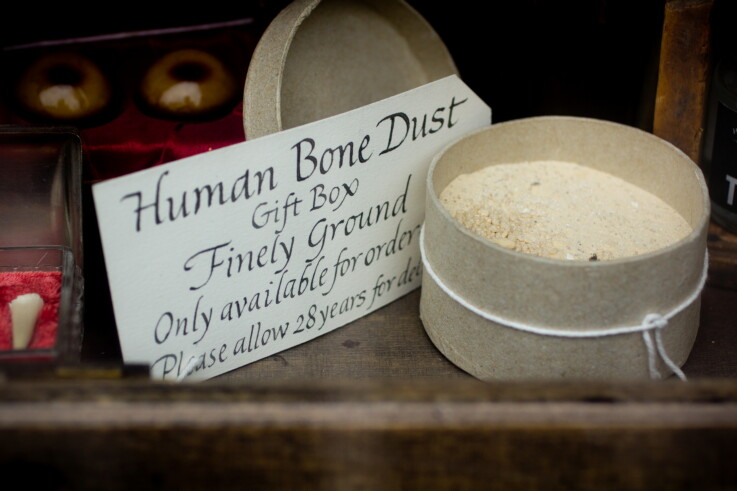 We're seeing a rise in these so-called 'charity shops' that are much more than the image the phrase conjures up. What advice would you give to charities wanting to launch an imaginative and immersive retail space, whether online or offline?
Our store is an integral part of the charity and links very closely to our brand values and mission. I think this authenticity is really important, it's not just an add-on. We are essentially putting into practice what we preach! The imagination and creativity of the products and space helps to excite people and connect them with what we're trying to achieve.
To do this you need to find and work with enthusiastic, creative people who have a passion for your charity's mission and the space/product you want to create. Make sure that the values of the space and product match that of your charity and can hold its own in a competitive retail environment.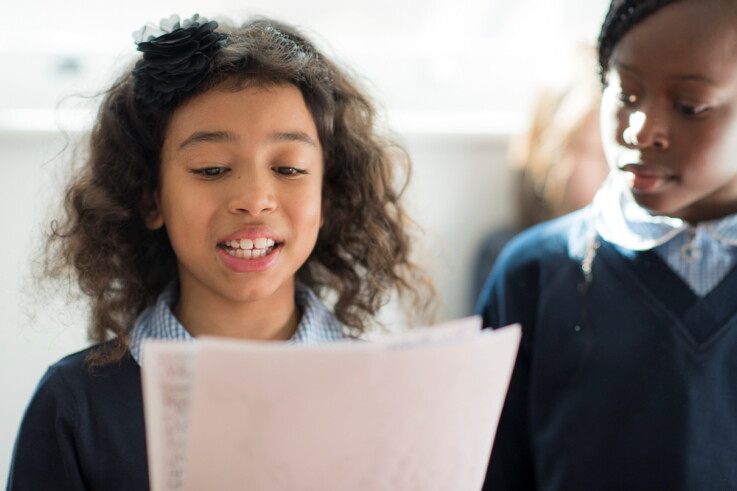 How has the changing face of East/North London affected the business and the charity?
The changing face means we see many more professional creatives venturing into the neighbourhood. They often love the brand and what we do and want to shout about us which we love. Many get involved in other ways, like becoming volunteer writing mentors or taking on other volunteer roles within the charity.
The area is undergoing a major process of gentrification which also means local rents are rising which will likely affect us at some point. It also means the local people our charity is aimed at and was set up for, children and families from economically disadvantaged backgrounds, are slowly being displaced by regeneration processes. At the moment there is a high concentration of families living in poverty alongside higher income households, which is causing polarisation and a lack of free / low cost access to culture and amenities.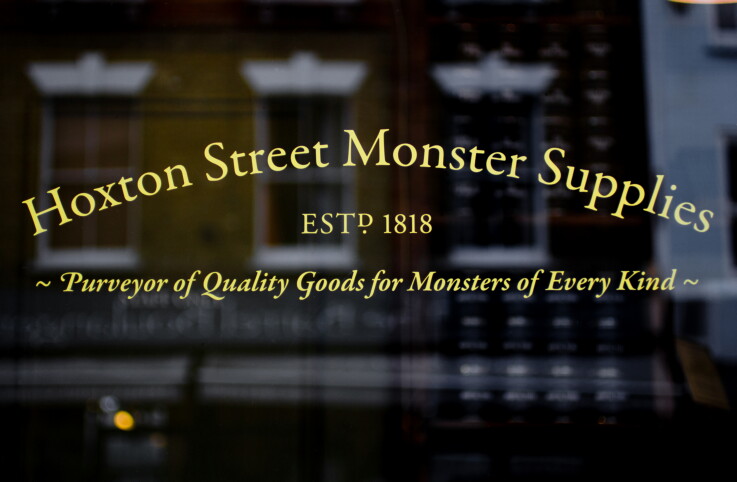 What's next for Hoxton Street Monster Supplies? Any further developments planned?
We just did a brilliant licensing project with Octopus Publishing producing our Hoxton Street Monster Supplies Cookbook (known in the US and Canada as The Monster's Cookbook). We'd love to do more projects like this and find new and exciting products for monsters and humans with other friends. We're also working on some new products for the new year and exploring other opportunities to connect the shop and charity more closely.