New York
New York Retail Openings July 2016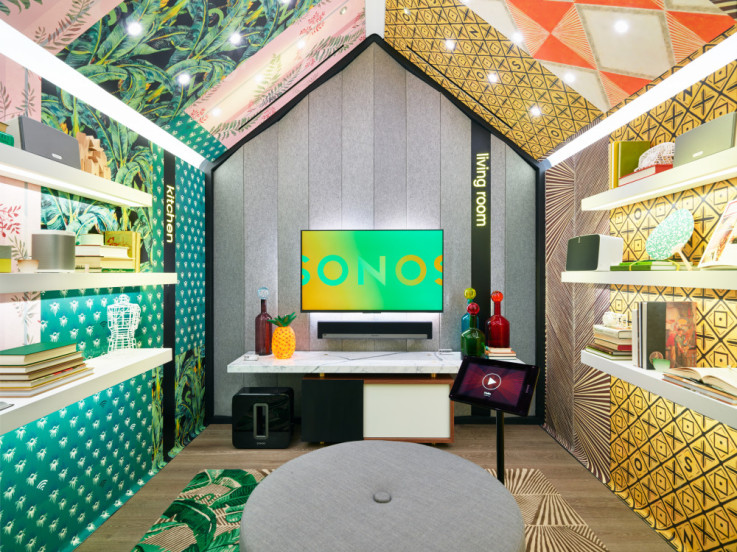 In New York this month it's seemingly all about the design districts with SoHo being a popular area for new openings. Luxurious interior and fashion brands have manifested in this area and we're excited for the innovative retail spaces that July has to offer.
Sonos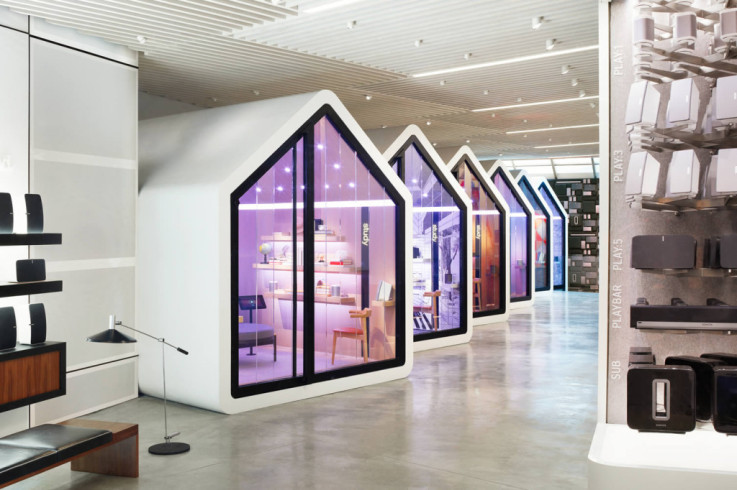 If you haven't had a chance to visit the Sonos Studio complex in London, perhaps New York will reel you in with their first dedicated retail space instead. With their new flagship, Sonos have created a multi-purpose experience in the heart of Manhattan's design-led district, SoHo. Seven listening rooms dominate the space, all decked out differently with a multitude of work from upcoming illustrators and commissioned pieces by well-known artists such as Thibaud Herem and Mark Chamberlain.
Rare zines have been hand-picked by archivist Arthur Fournier and other limited music souvenirs such as cassette tapes owned by Thurston Moore have been selected for showcase. With the aim of inspiring people in their own home, Sonos will be holding regular events at their first retail store, offering customers the chance to experience the connection between interior design and sound in this very specially designed setting.
Tom Dixon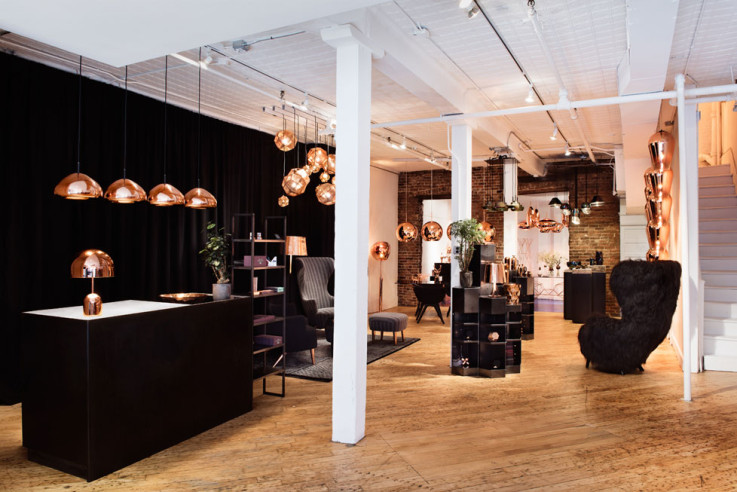 After their successful temporary store in New York late last year, Tom Dixon have moved into a four-story building in SoHo, confirming the revitalisation of the area into an epicentre for likeminded lifestyle brands. The space aims to showcase all of the Dixon brand to both passing customers and professionals, while offering a basement space for interior designers to gain inspiration from the rotating itinerary of material samples, prototypes and decorative items. Of course in true Dixon style the shop will act as an immersive experience showcasing how the brand can be used in a business setting as well as occasionally (or a lot) within consumer's homes.
Reiss
Reiss have continued with their American expansion by opening a sleek new Madison Avenue store. With the upmarket location in mind, the store stays true to the minimal aesthetic of Reiss while working with the architecture and oozing glamour and New York business in a gallery-style setting.
With marble and granite stretching from the mezzanine level to the main space, each corner of the store features a statement installation screen showing the latest collections and every functional aspect of the store has been considered to meet the clean-cut aesthetic of the brand. A small section has also been dedicated to personal shopping highlighting the luxury retail services that the fashion brand offers.
Larsson and Jennings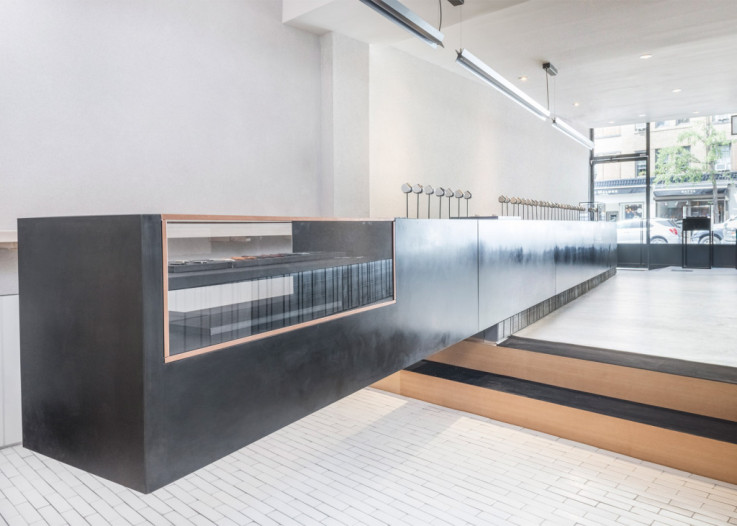 London-based designer watch company Larsson and Jennings have moved over to the US to open their first American store in Manhattan's West Village. Designed by creative agency Studio Mills, the small boutique features a cantilevered display counter and a bar serving Fika – a selection of typical Swedish refreshments. With the interior style based on the surrounding Bleecker Street neighbourhood, the design is architecturally driven and interesting materials have been used throughout. As well as the opportunity for a quick bite to eat at the back of the shop, customers are also able to make use of the Larsson & Jennings' LJX watch personalisation service to create a bespoke and personalised style.
Experience the best retail spaces for yourself by joining one of our New York retail safaris.