Retail
Omnichannel vs Multichannel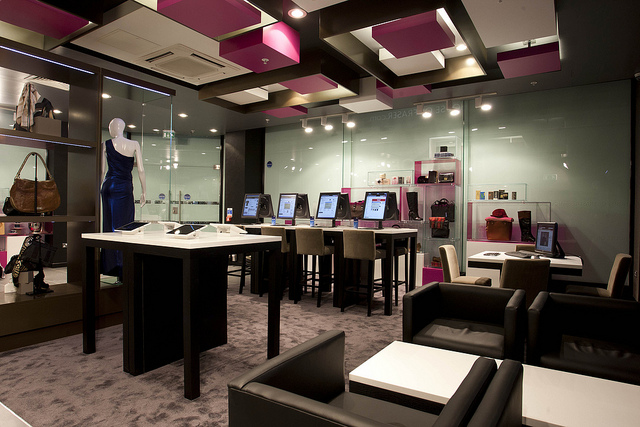 Image credit: EG Focus
The integration of omnichannel and multichannel marketing in retail has become an essential part of the consumer experience but what are the differences between the two and their benefits, and which brands have mastered the approach?
What is Omnichannel?
Omnichannnel allows customers to seamlessly shop products over multiple channels, by putting the consumer at the forefront of its approach. Good omnichannel marketing acknowledges the relationship between mobile and social and enables customers to use channels simultaneously and effortlessly shop for the products they want by combining them. For example, comparing clothing styles from within a physical retail store, while using their tablet to shop for alternative styles on the brands website. Omnichannel marketing recognizes that consumers like to shop with less restriction and more ease and are more inclined to make a sale if they feel they are engaging with the brand.
What is Multichannel?
Multichannel marketing allows the customer to switch across a varied number of digital channels, whether that be from their mobile phone, laptop, tablet, or from within a bricks and mortar store. Companies ensure that they maximize the performance of each channel in order to drive sales. Each channel has an individual focus with its own goals.
How Starbucks win at omnichannel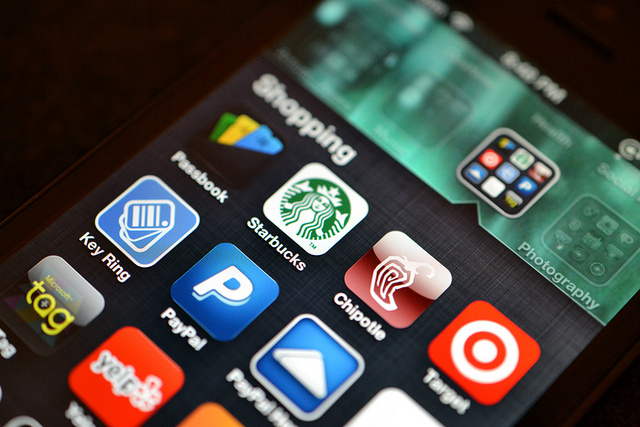 Image credit: Jason Howie
Starbucks is a good example of a brand that has seamlessly connected its channels between mobile and bricks and mortar store, which in turn has contributed to a rise in sales. Starbucks has understood the importance of putting the customer first, which can be measured by the success of their Mobile Order and Pay innovation. On the one hand, Mobile Order and Pay has driven sales to 20 percent of its total transaction volume in the two months since it launched. On the other hand, it has enabled customers to avoid lines and get their orders on demand. It's the idea of the bricks and mortar stores and the digital devices working together to provide a seamless customer experience.
How House of Fraser win at multichannel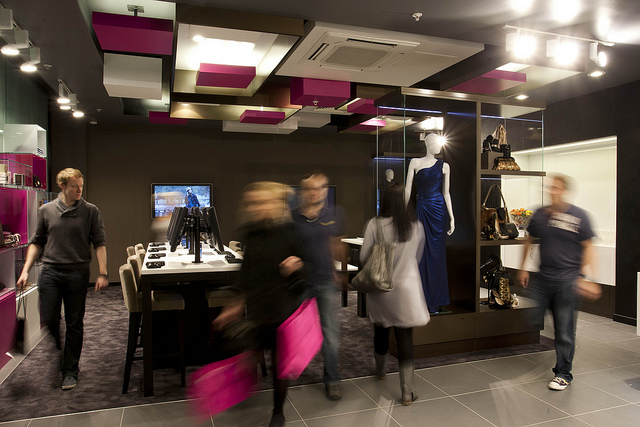 Image credit: EG Focus
House of Fraser is a good example of a leading brand in multichannel marketing. In September 2015, House of Fraser reported that its ecommerce sales grew by 30.8%, representing 17.5% of its total sales, during a period of six months.
House of Fraser enables its customer to switch between devices and channels with ease, both online and offline. The implementation of an augmented reality feature within its 'Scan and Explore' app, allows customers to purchase products from an array of shoppable content.
Benefits of the omnichannel approach
Increased customer loyalty: companies focus on where, why and how their consumers communicate and shop, thus striving to engage with their customers and to ensure that they are empowered, connected and informed.
Increased sales: companies are able to sell more products across the various channels.
Increased efficiency: store sales associates are given devices such as tablets that give them access to information on the spot.
Challenges of the omnichannel approach
Consistency: companies must provide consistency across each channel to ensure a seamless experience.
Identity: it is important for companies to uphold a strong brand identity across all channels, so that both logistics and aesthetics compliment each other.
Benefits of the multichannel approach
Target different demographics based on consumer behaviour: each channel will provide its own analytics to accurately measure its impact on consumer behaviour. This will in turn help the company to become more informed and respond to changing environments.
Improved brand perception: customers have the opportunity to interact with the brand and switch between channels at their convenience, which are catered to their wants and needs.
Challenges of the Multichannel approach
Loss of focus: companies must ensure that each channel is serving its purpose to the best of its ability.
Inconsistent messages: it is important for the company to deliver similar messages when running simultaneous marketing campaigns across the various channels.
Increased costs: the more variation across marketing channels, the more staff a company will need to carry out essential tasks for each of them.
Deadlines: campaigns for individual channels each have their own demands in regard to the development, completion and distribution, which can be a challenge when deciding what should be released when.
Conclusion
Essentially, omnichannel marketing is about various channels working together, while multichannel marketing is about these channels working individually to serve their assigned purpose. However, each strategy is put in place to enhance the consumer experience. It has been noted that, companies who fail to implement these strategies will undoubtedly see a decline in sales and customer loyalty. It is through both omnichannel and multichannel marketing that retailers are able to blur the lines between online and offline shopping.