Retail
Retail Tech trends: 10 ways technology will further revolutionise retail in the next 12 months

The technological marketplace is evolving at such a pace it can be hard to keep up with the newfound innovations now available to the retail industry. But, once retailers have cut through all the hype, where should their attentions really be focused? Simon Howship, an experienced retailer by trade and now managing director of retail mobile app specialist Common Agency, shares some of his foresight…
"There's so much development going on in the technology arena, it's almost hard to know where to begin. But this isn't about jumping on bandwagons. It's exciting to read about concepts such as augmented reality and wearable technology of course – we can't forget Barclays' contactless gloves! Yet it is a far more worthwhile exercise to concentrate on the 10 ways technology will truly revolutionise retail in the next 12 months. So what new opportunities will innovations in beacons, wearables, mobile, data and multichannel integration bring?
1. There'll be a shift in investment from web to mobile
Brands look set to move a greater proportion of their multichannel budgets from standard desktop sites, to mobile, not least as a result of Argos breaking the £1bn mobile sales barrier in one year. This means Barclays' April 2015 forecast – that consumers' mobile spend will rocket from £9.7bn per annum to over £53bn in the next ten years – will soon need revising.
Brands with a strong mobile presence are reporting greater customer visits, interactions and transactions. On an app the statistics are healthier still, with typically 86% of a smartphone or tablet user's time spent in applications, compared to only 14% on mobile websites.
With an increasingly louder buzz surrounding the role of mobile in truly multichannel retailing, procrastinating over when is the right time to embark on a new mobile strategy, will become ever-more dangerous. Mobile is here to stay – a decision fuelled by the consumer, not retailers.
2. Localised App Stores will encourage 'globalisation'
Physical globalisation may be too ambitious for many retailers given the necessary capital expenditure, supply chain uncertainties and the constraints of export 'red tape'. Yet new technology-based overseas marketplaces will be increasingly explored by brands large and small, over the next 12 months.
Continuing along the mobile theme, retailers are progressively realising that they need to be situated where their customers go looking for them. And, in light of the statistics highlighted in point 1, a crucial location is the App Store. However, once there, a brand could easily gain international reach with relatively minimal investment and hassle, by localising their app for inclusion in the French or Spanish App Store, for example.
3. We'll see a seismic showrooming shift
There needs to be a seismic shift in attitudes towards customers using their mobiles in-store for 'showrooming'. They will, quite rightly, do this to empower and enhance their shopping experiences. But, rather than frowning on this behaviour, retailers need to capitalise on the potential that this use of mobile tech can present on the shop floor.
If planning to purchase a TV, for example, a customer can quickly and easily use a mobile device to search for more product-specific information, peer reviews and price comparisons. But, if the price is right, if there's room for negotiation or if the level of service is outstanding, they may still purchase in-store. Over the next 12 months, retailers should therefore give in-store staff some autonomy to leverage this engagement opportunity. Evident expert knowledge, friendly negotiation or good old fashioned customer service can go a long way to 'close the deal'.
4. Big data will get…bigger
We are going to see an explosion in how retailers use data and analytics to fuel greater customer engagement. Some brands are already sitting on valuable banks of shopper information, built up over many years of trading. And a number are doing nothing with the potential insight at their fingertips. But match these databases with new technologies such as beacons and location tracking, or enable greater interaction with social networks like Facebook, and the opportunities are endless.
Rather than just looking at simple, overarching figures like total number of customers or e-commerce hits, retailers can analyse how often a customer 'visits', when they visit, their dwell time and so on. Armed with this understanding, the personalised engagement possibilities and ability to achieve a marketplace differential are vast.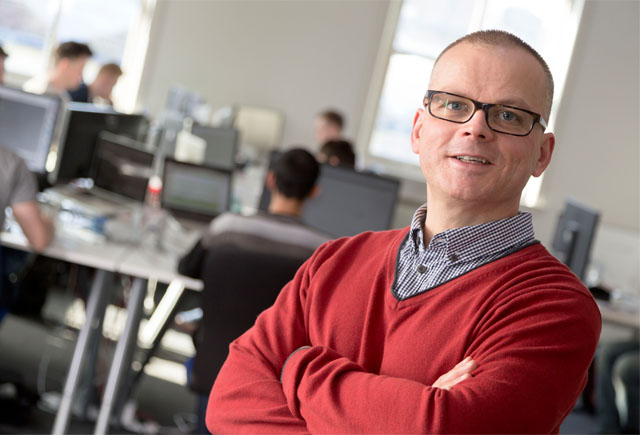 5. Beacons will shine bright, if properly used
We've heard a lot about beacons over the past 12 months, but installing one in a mannequin to purely talk to – and undoubtedly startle – the customer, is unlikely to have much impact on that all-important bottom line.
Where the power of location-based beacon technologies – and even motion sensors – can be harnessed, is when they are used to identify a customer's in-store mobile usage, dwell time or level of repeat visits. Thereafter, the 'human touch' can be applied when most appropriate. Why not use the newfound insight to carefully position staff in-store and roster human resources accordingly? Or, instantly incentivise an in-store purchase to nurture that individual through to the final transaction.
6. In-store technology investment needed for shop floor staff
Technology is sometimes misconstrued as the enemy of the bricks and mortar retailer. But savvy brands can blow this myth right out of the water, with clever investments in in-store devices.
As individuals, we increasingly try to cram more and more tasks into our working day. A growing impatience when it comes to queueing at the tills therefore means retailers with solely traditional checkouts risk losing revenues, even if the waiting time is much shorter than customers actually perceive.
Rather than simply let this happen, retailers need to think a little smarter about the age-old industry principle of closing the sale. In Marks and Spencer for example, why not have an employee situated next to the lunch chiller cabinet, armed with a tablet and capable of taking a card or contactless payment, so that people don't have to join a queue? As word spreads, this idea would become self-funding – a customer service differentiator and new revenue generator.
7. We'll embark on the year of the digital wallet
2016 is undoubtedly going to be the year of the digital wallet. It's been some time coming, with Google trying to 'nail' the opportunity for years. However, the techies among us have long looked on in embarrassment as Android users have often failed to make the technology work at in-store payment terminals.
The July 2015 introduction of Apple Pay on the other hand, which saw a staggering 250,000 UK retailers on board on launch day, looks set to revolutionise the digital wallet landscape. It's early days of course, but Apple's Passbook to Wallet name change signifies the magnitude of what's occurring.
Not only does Apple Pay finally provide a really valuable use for Apple Watch – a wearable that, until then, was widely considered a must-have gadget that nobody needs. But it also streamlines the ease with which customers can utilise this latest 'tap and pay' opportunity to quickly and easily spend £5, £15 or £30, without giving it a second thought! Who knows how far the payment limit will be lifted. One thing is for sure, merchants who continue to ignore its potential, risk creating a worrying point of sale barrier.
8. Loyalty schemes will really start to reward consumers
There's no disputing Tesco has been the 'daddy' of customer loyalty schemes for some time, with its popular Clubcard. But they have failed to progress their much-loved concept, in line with technological innovation. They post what now feel like archaic paper-based statements and vouchers which, even though tailored to the individual customer, are likely to lie in a drawer, forgotten, until they've past their expiry date. Tesco also does very little to encourage shoppers to venture elsewhere in the store, and they have failed to grasp the concept of instant loyalty feedback.
For another brand to launch a new loyalty programme with an equivalent, traditional card would be utterly bonkers. Modern technology should be better embraced if consumers are to feel genuinely rewarded.
Nando's has made great progress in this respect. The previous, somewhat bland stamp card has been superseded by a new, more fun equivalent, with a chilli wheel visually demonstrating how close the customer is to their next freebie. The system is fully integrated with the Nando's app, enabling diners to activate their loyalty via their device, if they leave the card at home. The app serves as an added communication medium enabling Nando's to remind customers of their loyalty, and their relationship with the brand. I expect – and certainly hope – more retailers will follow suit.
9. Infrastructure robustness will boost progress
Online retailing particularly, has backed itself into a corner when it comes to the promises it makes to customers. With society increasingly demanding everything 'on tap' it has become an arms race to see who can guarantee the fastest delivery. Some brands, such as John Lewis, admittedly do this very well. But there are those who fail to meet their promises and therefore under-deliver – something no retailer can afford.
Amazon, for example, a brand I would ordinarily heavily praise, has a chink in its armour in this respect. If they promise Amazon Prime customers next day delivery, they need to ensure it happens – a purchase arriving at someone's work address at 8pm, is usually not much good!
It is this final element of the retail process where some brands fall down. Yet this is another area where technology can help. By investing in the infrastructure underpinning a retailer's distribution and fulfilment process, and gradually shifting the focus from being the fastest to being the best, brands can start to carve an alternative differential for themselves.
Retailers that just send a generic "Thank you for your order" email and forget about their customers will start to struggle in 2016. Instead brands need to be talking to customers through the fulfilment process, informing them when their item has been picked, collected and dispatched. And the more personalised the communication the better. For example: "John, your courier driver, has your parcel and will be delivering it today between 10:00-11:00", is much more helpful and memorable than "Your parcel is on its way".
The same infrastructure could also invite the customer to share their feedback and review the product, to emphasise that their opinions matter. In such instances, the customer is more likely to remember the whole experience, and buy from the brand again.
10. Security ignorance will jeopardise reputation and retention
Customers want to feel their shopping experience – from browsing through to basket completion – is safe and secure. But many retailers have shown poor prioritisation for e-commerce data security, to date. This continued ignorance surrounding the importance of trust, will be at retailers' peril. One security breach, however minor, is all it takes to create a media frenzy, and in that time, a hard-earned reputation and customer loyalty could soon be lost, especially if the resolution methodology is badly handled.
Retailers need to adjust their mindset, and quickly, ensuring they pay equal attention to 'behind the scenes' technology investments, if they are to sustain or build upon their marketplace position.
The next 12 months could prove a very exciting time for retail brands, small and large, if only they embrace the opportunities that technology can bring. Consumers are dictating the direction the market travels in, and this very important fact must be acknowledged, and fast.
That said, all of these innovations aside, my advice, from one retailer to another, would be to remember that the same retail science still applies throughout – close the sale, continue to nurture the customer relationship to encourage retention, under-promise and over-deliver. The principles of retail haven't changed, we're just deploying them in a different and potentially more exciting format."
Top image credit: Jason Howie