Interviews
Smart thinking: how Aila took on the challenge of bringing tech to the aisles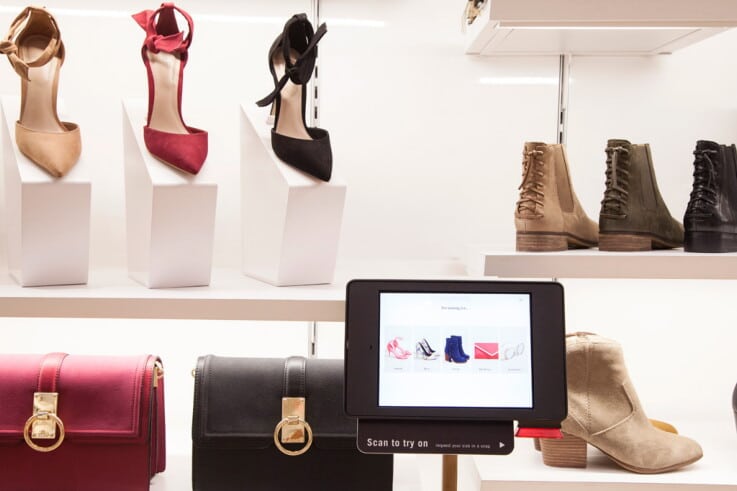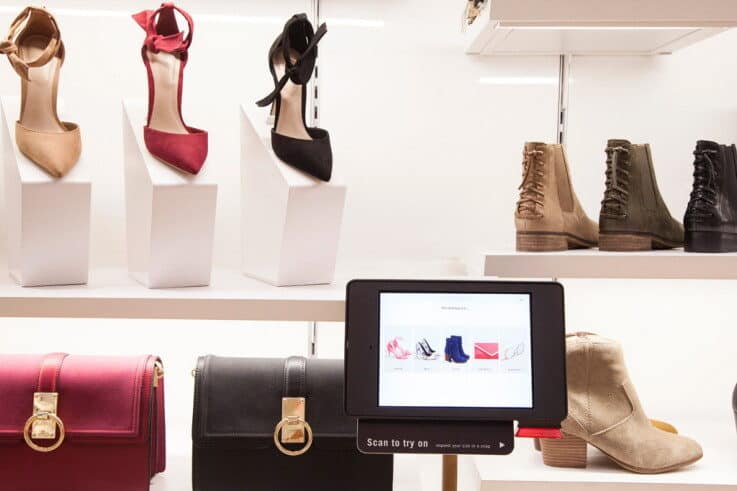 When it comes to enhancing the in-store retail experience, Aila Technologies is helping retailers bring innovation to the fore. Founded in 2010, the company focuses on integrating tablets and mobile devices into the retail environment to help brands meet customers where they are – in the aisles.
Aila's aim is to change the way brands and customers interact in brick-and-mortar stores via tech, rather than using tech for tech's sake. Jason Gulbinas, Aila Technologies' CEO tells us about the opportunities the company sees for tech in traditional physical retail, making it accessible and why versatility is the key:
How would you describe Aila in a nutshell?
At Aila, we're laser focused on improving the brick-and-mortar experience for both customers and employees. We deliver seamless experiences for enterprises, uniting physical and digital to engage consumers, empower associates, and streamline workflows.
We make smart hardware that utilises our proprietary TrueScan software to provide a superior scanning experience. With unmatched scanning precision, speed and versatility, our Interactive Kiosks and Mobile Imagers enable high-value use cases that range from smart fitting room applications and price-checking to inventory look-up, customer check-in, point-of-sale transactions and beyond.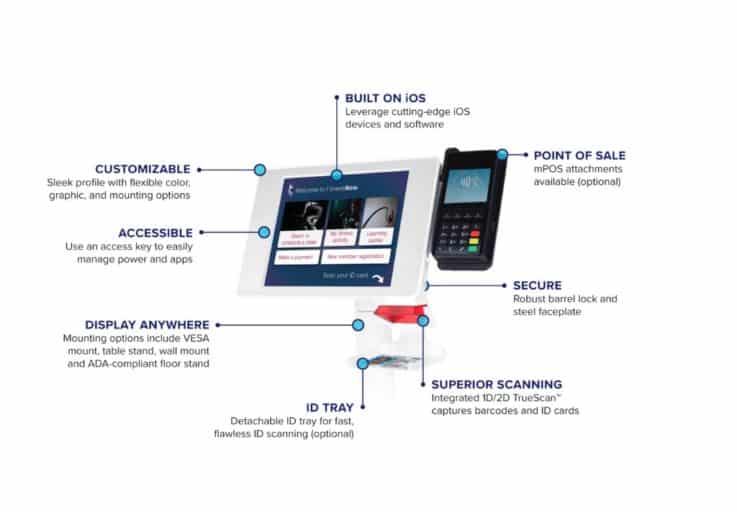 Can you give us a brief overview of your key products?
Our core products are our iPad-based Interactive Kiosk and Mobile Imager for iPod and iPhone. Both of these leverage our TrueScan software for fast, accurate capture of barcodes, QR codes, and IDs.
TrueScan adds advanced scanning functionality to the native camera on iOS-based mobile devices, including machine-vision algorithms and integrated illumination. By using the native camera, we eliminate the need to add on an external scanning engine. As a result, we are able to provide the sleekest, lightest, most ergonomic iOS-based handheld scanners on the market, as well as a slim, secure iPad-based scanning kiosk that fits seamlessly into any retail environment.
Our Interactive Kiosk works with Apple's iPad and iPad Pro, and the Mobile Imager is compatible with the iPod Touch 6 and iPhone 7. These products are quite versatile, easy to install and can integrate with peripherals like POS terminals and printers.
Is the technology customer-facing, employee-facing or both?
It's really both; the Interactive Kiosk tends to have more customer-facing use cases, while the Mobile Imager tends to be applied to employee operations.
Most of our kiosk deployments are being used for a customer-facing manner from patient check-ins with Lab Corp to deli ordering with Stop & Shop and Giant Foods.
Occasionally, we're approached by companies who find innovative ways of using the product for employee-facing purposes. One example of that is our collaboration with Plenum, a retail logistics company in Central and South America. Plenum helps retailers manage inventory and restocking. Their associates and subcontractors check-in to their customers' retail facilities and log transactions by scanning in and out on our Interactive Kiosks. Because all events are tracked in real-time from a centralised information system, Plenum helps retailers gather data that results in millions of dollars of savings for their customers.
With the Mobile Imager, we're seeing immense traction among fashion and beauty retailers to streamline supply chain operations. They're primarily using our devices to improve inventory management and drive greater efficiency.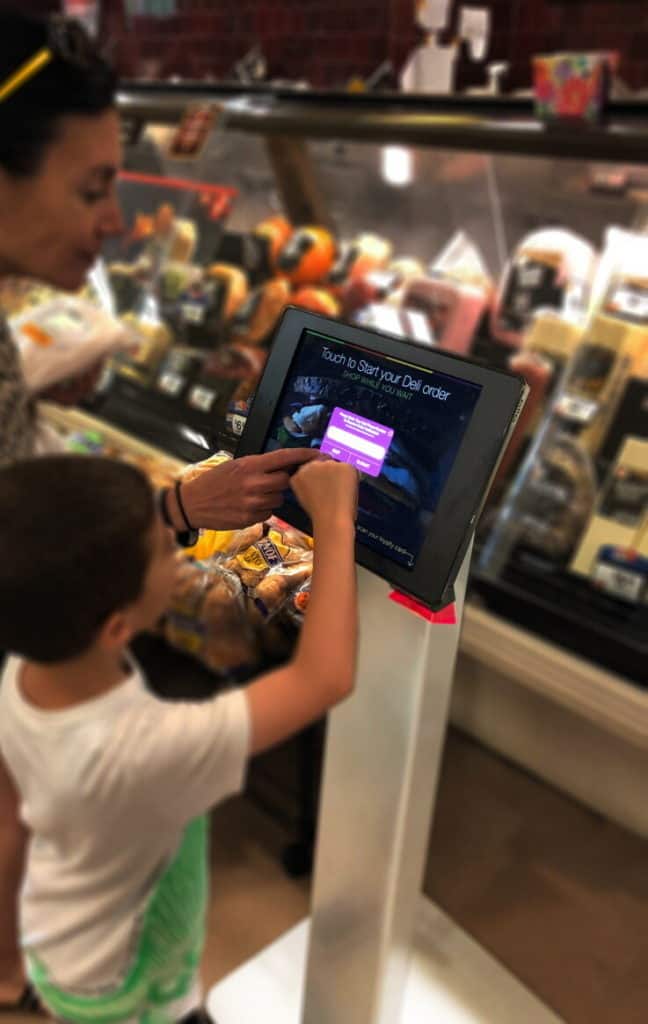 How versatile is the technology?
Versatility is core to why we do what we do and what allows us to scale our deployments with clients. A big part of that comes down to how scanning-enabled iOS-based solutions offer such an incredible opportunity to enterprise retail.
Leveraging the app environment and feature-rich hardware, a retailer could use our Interactive Kiosk as a price checker one day, and pivot to use the same hardware as a self-checkout station the next.
Rent the Runway uses our Interactive Kiosk to handle customer interactions; shoppers scan small barcodes on the clothing tags to checkout or return an item. Aldo uses the Interactive Kiosk for product discovery and inventory look-up; by scanning a shoe you can learn about that product, see others you may be interested in, and request a size to try on. ID scanning has been a growth area for us for applications like patient check-in, gym check-ins, guest registration at co-working spaces, and loyalty sign-ups in grocery and retail. We're also replacing clunky single-purpose price checkers in grocery stores. The list goes on—it's definitely an exciting time for the company.
You specifically focus on iOS devices and software – why is that?
Among consumer mobile devices—phones and tablets—Apple is head and shoulders above the competition. Apple devices have a proven, market-tested track record of ease-of-use, security and support, as well as exceptional build quality and performance. When you consider the rich iOS developer ecosystem and Apple's five-year device support, versus typically only two years or fewer for Android, it's clear that Apple offers incomparable value for enterprise technology stacks.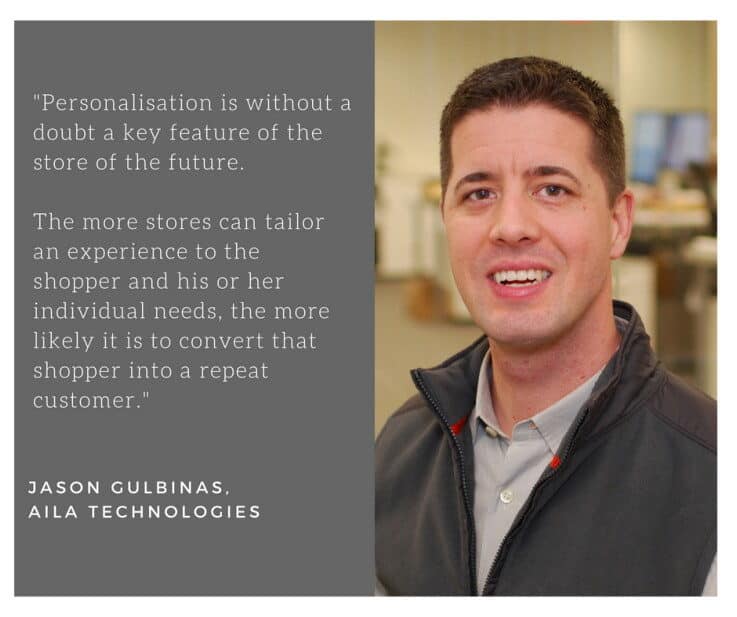 Which of the retail projects that you have worked on recently are you proudest of?
Our partnership with Rent the Runway is a fantastic example because our technology had a huge impact on their approach to the in-store customer experience. Rent the Runway's brick-and-mortar strategy initially focused on a high-touch, curated experience, led by make-up and wardrobe consultants, stylists, and so on. They implemented the Interactive Kiosk as a self-serve station for customers to check in and check out, browse available inventory, and manage their online accounts in-store. The new streamlined self-service interactions were so popular right out of the gate that the Rent the Runway team quickly pivoted their in-store strategy to accommodate customers who wanted to dash in to drop off or pick up items as quickly as possible.
Our technology enabled Rent the Runway to make that transition toward efficiency and convenience, without compromising aesthetics or the refined experience that has been essential to the brand's success. Automating some essential interactions also allowed the store's staff to focus on providing style recommendations and other higher-level customer service functions. As a result, they've been able to handle four times more customer interactions.
How easy is it to integrate your solutions into the average retailer? Can you work with existing systems at all?
Integrating our technology into existing systems is often relatively easy for retailers, depending on the level of customisation that the front-end experience requires. For many of our installations, we provide the hardware enclosures and scanning capabilities, and the customer or a third party incorporates our TrueScan software into the front-end iOS application. If a retailer already has that customer-facing app built, we can simply integrate our TrueScan SDK into their app, load the app onto the device, and get up and running quickly. For retailers that don't have a software team or a partner to provide that, we can work directly with them or bring in one of our partners, depending on the experience they're looking to deploy.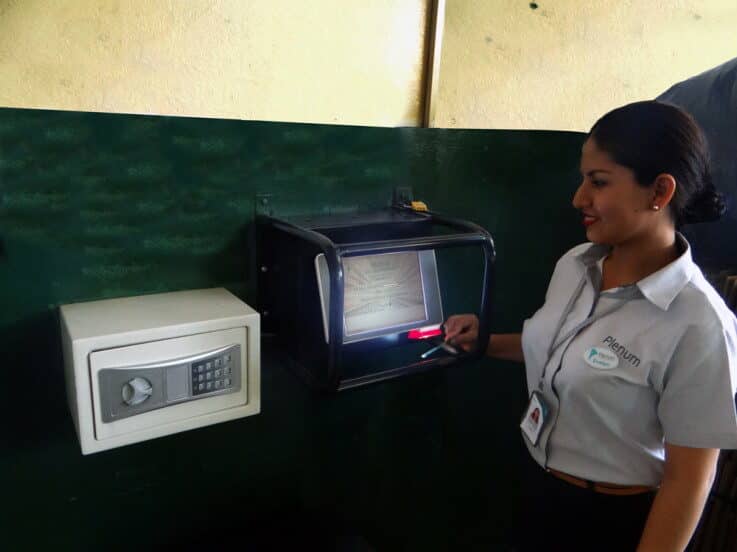 What have been Aila's biggest learnings since it launched?
We've learned a lot about the opportunity for digital integration in brick and mortar, and how broad that opportunity is. Applications for using iOS devices extend far beyond retail, into areas like healthcare, logistics, hospitality, and transportation. As we've learned how people need touchpoint technology, our products have evolved.
A defining moment for Aila occurred when Matt (our CTO) and I were in a meeting with a top-five retailer early in our company's history. The retailer asked us about adding a barcode scan engine onto a handheld Apple device. We asked, "Why not use the device's camera as a scanner?" Even back then, iPhone and iPod cameras were much higher performing imagers in terms of resolution and quality than standalone barcode image engines. They said there's no way that can be done. We took that as a challenge. Subsequently, the technologies that we created to use the camera for fast, high-powered scanning have become the foundation of our current products.
We were very early believers in the opportunity of iOS in the enterprise, particularly in leveraging the camera, and that has helped garner a lot of interest from the industry.
What's your vision for the store of the future? How do you think it will look and behave?
Personalisation is without a doubt a key feature of the store of the future. There's that iconic scene in the movie Minority Report where Tom Cruise enters the Gap and an AI hologram recognises who he is and asks him if he's still enjoying his purchase from last week.
The more stores can tailor an experience to the shopper and his or her individual needs, the more likely it is to convert that shopper into a repeat customer. The store of the future also has to strike the right balance between physical and digital; people may be sick of hearing the phrase "omnichannel," yet so few retailers have effectively created true omnichannel experiences. To be effective, retailers must have a clear understanding of how a digital solution improves the experience for customers and streamlines the customer journey.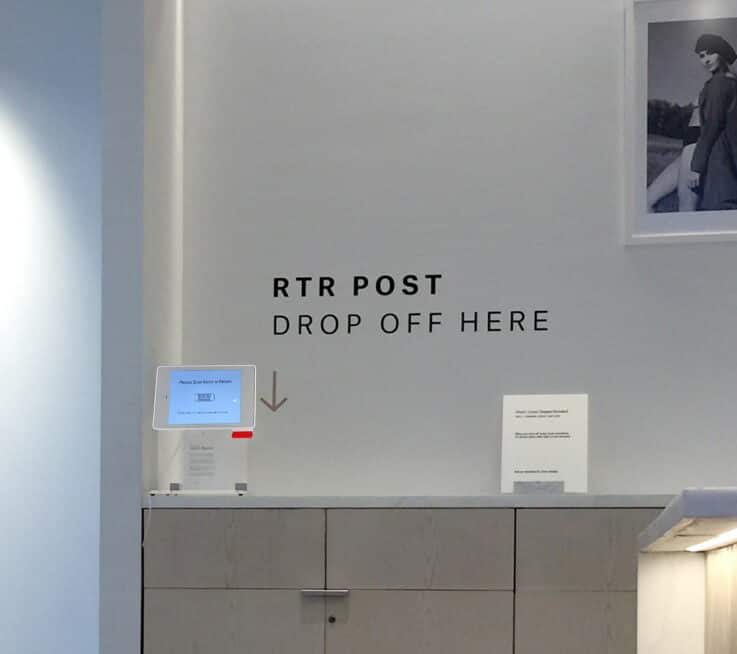 What are the most interesting opportunities for in-store tech? How else do you see it enhancing the shopping experience?
There's still a huge opportunity for technologies that enable the quick, efficient digitising of physical products and information—scanning, NFC, RFID, and so on. Right now, scanning is the most efficient way to sync apps with physical devices. This is why we're seeing retailers like Whole Foods and Starbucks incorporate barcodes and QR codes into their apps—letting consumers generate a code that can be scanned at point of sale, to tie that sale into a loyalty app or the shopper's Amazon Prime account. There's opportunity to incorporate that functionality throughout the store, not just at checkout, to make shopping more personalised, more efficient, and more fun.
What are currently the biggest barriers to wider adoption?
The biggest challenge many enterprises have to overcome is their current technological debt: they've invested millions of dollars in inflexible, silo-ed hardware that doesn't enable innovation or expansion. Now they're saddled with this infrastructure that can't keep up with the increasing demand for smarter, more seamless in-store experiences or more complete data collection to better understand customer needs. Consumers can go out and buy a new phone every year or two to get the latest features, but enterprise technology stacks are not often built with that level of agility or upgradability. We do think this is rapidly changing, though, as organisations realise the benefits of shifting to more versatile tech stacks, and the risks of not modernising their systems.
What are your future plans for Aila?
Our company is growing rapidly, catalysed by world-class partnerships, innovative technologies, demand for customer and associate-facing devices, and the proliferation of iOS at retail. This growth enables us to expand our product and technology roadmaps as we evolve by identifying key areas for innovation in retail experiences and workflows.
Image courtesy of Aila
What's the next phase of retail's tech innovations? Find out. Want to quickly and easily connect with the players kick-starting trends and inventing the future of retail? Find out how you can transform your team's thinking using Insider Trends' little black book here.