Food and Drink
Insider Interview: Ben O'Brien of Sourced Market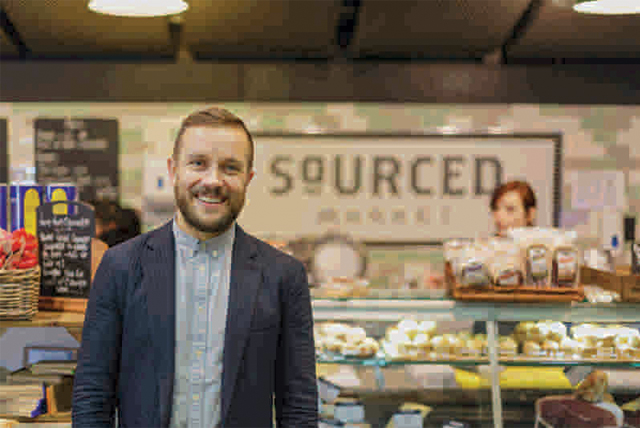 While working in the music industry, the team behind London's Sourced Market felt that the food available at the venues didn't match up to the quality of the music. They work with high quality, locally sourced produce, taking an innovative and exciting approach to catering. Sourced Market can be found in St Pancras International station and focus on sustainable and ethical sourcing, values important not only across the catering industry, but in retail too. We spoke to Ben O'Brien from Sourced Market to find out more.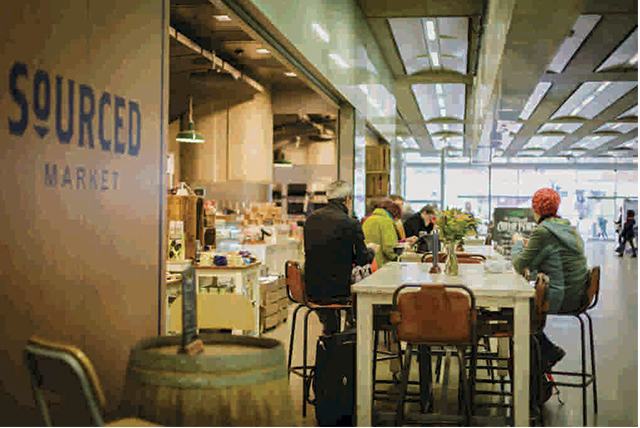 How would you describe what Sourced Market does so my grandmother would understand?
Sourced Market takes the best elements of a market – carefully sourced produce, a great atmosphere and a team that know and care about the products that they sell – and delivers them in a convenience store format: we are inside a major transport hub and open seven days a week.

It's really interesting that your brand started because you felt the food at music venues didn't match up to the quality of the music. Could you tell us a bit more about where the idea for Sourced Market came from?
I used to live on Borough Market and was fortunate enough to be surrounded by amazing food and the people that produced it. At a music festival I there would be amazing music but the food didn't live up to it – it was basically an afterthought. I just felt that great music and great food would go well together. This seems blindingly obvious now but believe it or not it wasn't ten years ago!

What made you decide to open Sourced Market in St Pancras station in 2009?
Firstly, I fell in love with St Pancras as an architectural masterpiece from the golden age of rail and British engineering, so for that reason alone it felt like a great spot. Secondly, St Pancras is the ultimate transport hub – six tube lines plus domestic and international rail, so it worked in the sense of making great food accessible to the widest audience.

What's been your most memorable experience of retailing food at a music venue and why?

The first year that we put together the food offer for BST Hyde Park I really felt street food had come of age. Street food had started off with quite a trendy East London audience and not everyone felt that it would work at an event of the scale of Hyde Park (we had 60,000 people on site for the Rolling Stones gigs). The audience loved the street food traders we brought to the event and proved it with their wallets – spending far more than expected and demonstrating that great food has mass appeal.

What is Sourced Market working on at the moment?
We are currently working on a loyalty card app that will remove the need for paper cards and allow us to better communicate and reward our customers. It's quite an investment considering we have just one site currently but in a year we will have three, so we are planning ahead!

Who in the sector inspires you?
Appear Here are doing some great things: making commercial space more easily available and more accessible for start-ups. We worked with them for our Old Street pop-up that we ran from January to March this year.

What exciting projects do you have lined up for Sourced Market in the future?

We are fully refurbishing our St Pancras site, after which it will be 35% bigger. Our second site will be open at the end of the year and our third site in Sept 2016. After six years of opening the first site and proving the business model this is very exciting for us!

What would you like to see happen in the catering world in the next few years?
Greater awareness of the impact that the food we eat has both on our health and on the environment resulting in us eating healthier, more sustainably produced food.
All images courtesy of Sourced Market