Retail
The 50 best retail ideas of 2019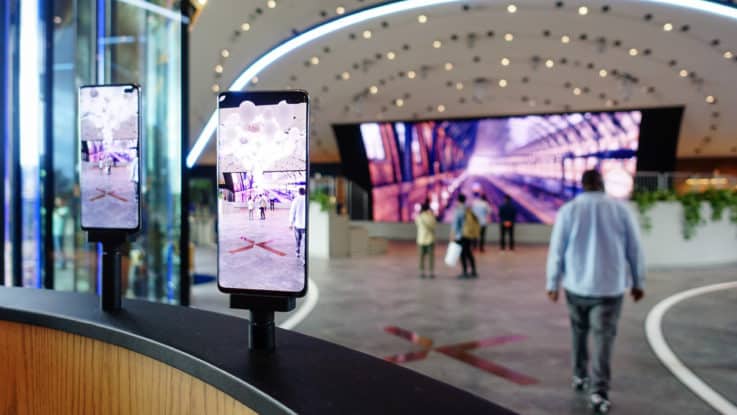 It's time for the return of the 20s. While the retail year ahead looks like another defining one for the industry, there's still plenty to digest from the one just gone.
We've rounded up the 50 best retail ideas that 2019 had to offer. These are the pop-ups, physical retail space, tech initiatives and service offerings that stood out in a challenging 12 months. And the ones that are still inspiring in 2020.
Read on for the 50 best retail ideas of 2019: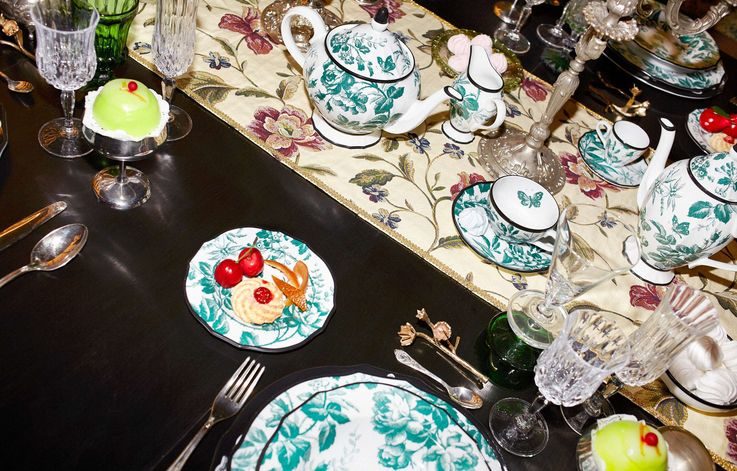 Image credit: Gucci
Pop-ups
1. Depop Live
Last year ecommerce fashion app Depop turned its online marketplace into a physical two-day event in New York. Depop Live featured 50 of the platform's best sellers to set up shop in person, alongside a programme of music, art installations, panels, workshops and talks.
The resale trend is on the rise and tech-driven companies like Depop are at the heart of it. As an online marketplace though, shopping via Depop can lack a sense of community between shoppers. In-person events like Depop Live are a great way to foster that connection and to encourage users to share their love of fashion.
nbsp;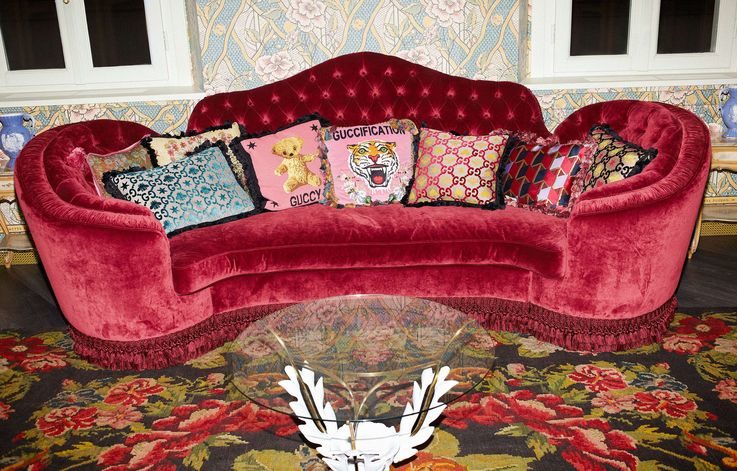 Image credit – Gucci
2. Gucci Décor
For Milan Fashion Week Gucci concentrated on its interiors range with the pop-up Gucci Décor apartment. Bright and bold throughout, the space deliberately showcased product in real-life scenarios to help customers see how they might work within their home.
The space also came with an AR app that let shoppers explore historic places from throughout Milan by showing Décor pieces as huge virtual sculptures. The same tech let home shoppers try out the items in their own home. We liked how the pop-up really made the most of Gucci's Italian heritage with a modern delivery.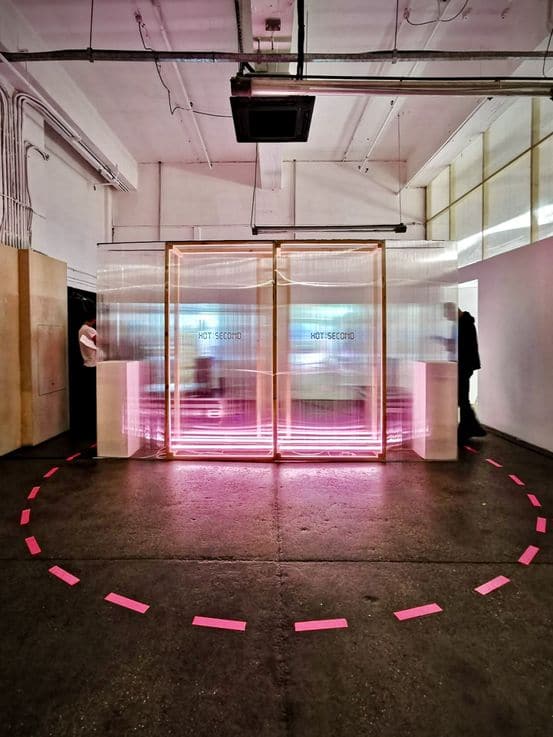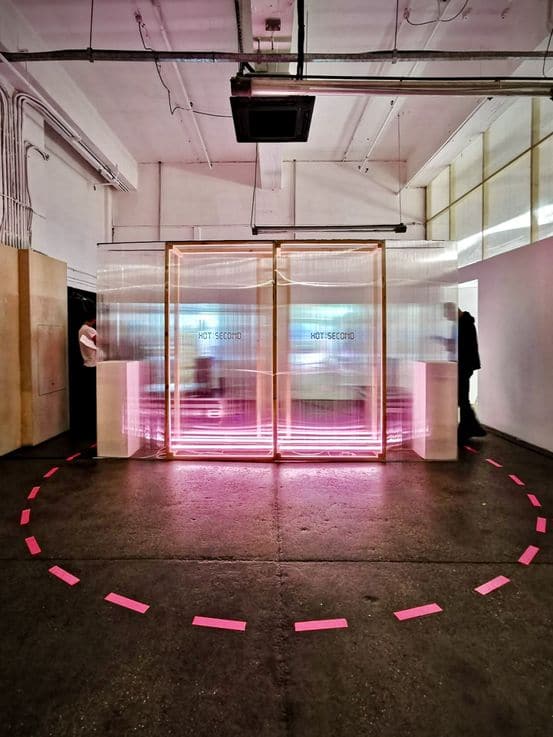 Image credit: HOT:SECOND
3. HOT:SECOND
We loved how HOT:SECOND got customers thinking about digital clothing in the context of sustainable fashion. The unusual pop-up invited customers to bring in an unwanted item of clothing in exchange for a digital clothing experience. They were able to try on a digital item from industry leaders such as The Fabricant, Carlings/VIRTUE and RÆBURN, and have the image shared with them for use online.
The execution wasn't necessarily perfect or completely slick (the garments didn't move with user for example), but what the space did was start breaking down some of the barriers around digital fashion. It also highlighted that a product doesn't have to exist as an actual physical item for customers to enjoy an experience and connect with you on an emotional level.
4. Lego/Snapchat AR
If you visited Lego's pop-up streetwear store last London Fashion Week, you'll have found it empty. That is apart from a giant Snapchat code. By scanning it customers were able to access the virtual storefront to view clothes and in-store displays as they navigated their way around the space. If they saw something they wanted to buy, they were directed to a special ecommerce page to complete the transaction.
The store combined the physical and virtual in an innovative new way that we think hints at how digital technology might enhance real-life retail interactions going forward. While they were walking around a physical space, the actual retail experience was digital meaning that it can easily be translated to any space anywhere in the world instantly via the same Snapchat code.
5. Matchesfashion Yacht
You may have thought you'd seen every type of pop-up going, but last year Matchesfashion pushed the boat out – literally – by taking the format to the high seas. In partnership with Pellicano Hotels, the luxury fashion retailer gave customers the chance to travel on a specially-curated 1930s yacht to Italy. Over the course of eight days of sailing, the boat stopped off at three Pellicano hotels and of course offered plenty of onboard resortwear to shop.
We loved it because retail experiences don't get much bigger than this. The approach was the perfect fit for Matchesfashion's luxury clientele by giving them an exclusive high-end experience that lent itself to shopping (holiday wardrobe anyone?). It also showed that the now familiar pop-up model can still offer something unique though creative thinking and that retail opportunities can be created anywhere.
6. Miniwiz Exchange
We loved this sustainability focused pop-up from Miniwiz. Instead of money customers had to bring in plastic waste to purchase items in the store. Each donation was tracked through the smart rubbish bin Robin and converted into points via the partner app. The donated plastic was then used to make the products on sale which included tiles and light shades.
It wasn't just a simple exchange though. Customers could watch the donated plastic become new products before their eyes via the Miniwiz Trashpresso machine. This element of theatre gave customers a chance to form an emotional connection with the products they took a way – and with the waste that contributed to them.
7. New Balance pop-up pub
As sponsor of the 2019 Virgin Money London Marathon, New Balance went the extra mile to connect with customers. It opened pop-up pub The Runaway in an attempt to incentivise runners. Instead of money, customers could only use miles run to buy drinks. Runners logged their distance run through the Strava app which were then loaded onto a digital Runaway card for use in the venue.
We loved how well thought out the concept was. This is a great example of a brand finding a way to integrate with, and enhance, customers' lives. It rewarded customers for engaging in activities that New Balance products naturally lend themselves to. It also created a mini-hub for runners to congregate and socialise which builds goodwill for the brand.
8. Old El Paso chat-powered diner
This was one of the most unusual pop-ups of last year. For one night only in London's Spitalfields, Old El Paso opened a pop-up diner that used conversation as a form of power.
Each table had specialist microphones that converted sound into electrical volts, so the more people talked the more power generated. This triggered different experiences from tortilla warming at 250mv to a confetti cannon at 1250mv.
It was a great example of how tech can be used in unique ways. The whole initiative was about driving conversation at the dining table. By feeding that into the experience Old El Paso created something that helped people feel closer to one another – and the brand as a result.
9. Paypal Storefront
Paypal took the term 'window shopping' to heart for the 2019 holiday season with its Fifth Avenue pop-up. There was no actual store for customers to go inside, instead the window displays showcased five small businesses. Shoppers could buy by scanning QR codes on display.
We loved how this space concentrated on interesting displays and visual merchandising to connect with customers. It was also pitched perfectly to capture passing traffic. Shopping didn't require people to divert on their journeys or spend a long time wandering around a store. And of course, it was an amazing opportunity for small businesses.
10. Selfridges x Instagram
Another pop-up that caught our attention over the holiday period was Selfridges partnership with top image sharing platform Instagram.
The result was a real-life shoppable version of Instagram featuring eight brands specially chosen by the platform. Each created exclusive items to be sold during the pop-up. Naturally the range could also be shopped via Instagram itself.
With so many shoppers discovering new brands and buying directly through Instagram, its move into physical retail makes sense – especially with Selfridges which itself is a destination for discovery. We think we'll see more pop-ups that leverage the benefits of both physical and digital.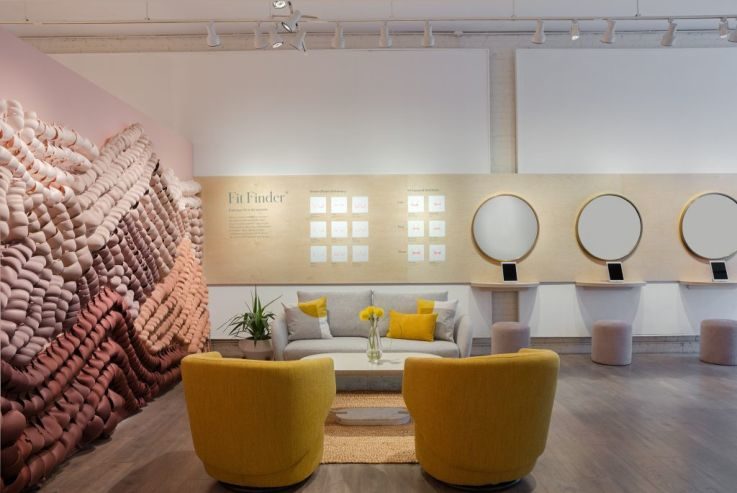 Image credit: Thirdlove
11. ThirdLove
Direct-to-consumer lingerie brand ThirdLove took an interesting approach for its moving into physical retail. A pop-up with no fixed end date, the New York space was created to gain customer feedback and information that cannot be captured online. This will then be used to inform and improve its online Fit Finder quiz.
The relationship between the online and offline is particularly interesting here as despite 14 million women having used the online quiz so far, ThirdLove sees that engaging with customers in person offers new and valuable insights for its business. A pop-up is a great way to do this.
12. Westfield Trending
Westfield Trending was one of the best examples of digital and physical working together that we saw last year. The three-day pop-up from Westfield London used machine learning from AI experts Next Atlas to track over 400,000 global influencers.
It then determined which fashion items were trending each day and tasked a team of Westfield stylists to find those products from across the shopping centre. One of Westfield's strengths is its array of products and retailers, but the average shopper doesn't have the time and inclination to visit every store looking for the latest 'in' piece.
Westfield Trending cut out the time-consuming part to bring customers the products everyone was talking about, but with the opportunity to touch and try them before purchasing.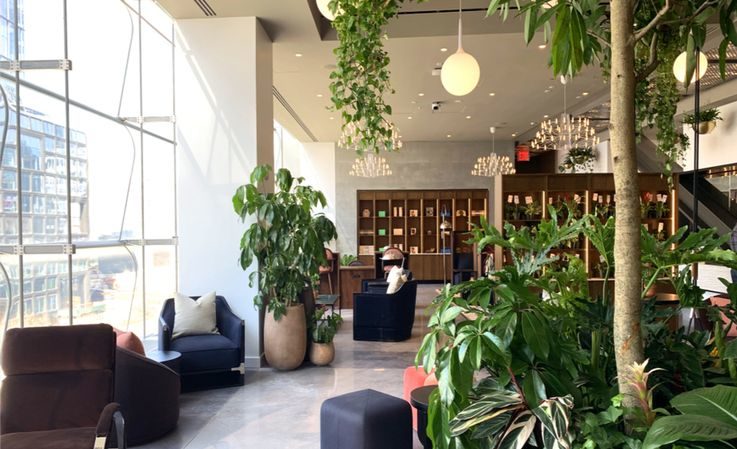 Image credit: Hudson Yards
Physical retail
13. 3den
Part of the new Hudson Yards development (see below), 3den is one of the new breed of third space. It features a co-working space that has a yoga and meditation room, baths and showers, Casper nap pods and more.
What's really cool is that anyone can visit at a rate of $6 for 30 minutes making it a great space for a quick refresh, to kill time between meetings, somewhere to relax or a space to actually work. It's flexible enough that whatever your need you can use it.
From a retail perspective a number of brands are on sale in exchange, Participating brands pay a subscription fee to be stocked in exchange for getting 100% of revenue from sales. It's a great case study for how retail can be incorporated into the places we spend time, and how that space can drive sales.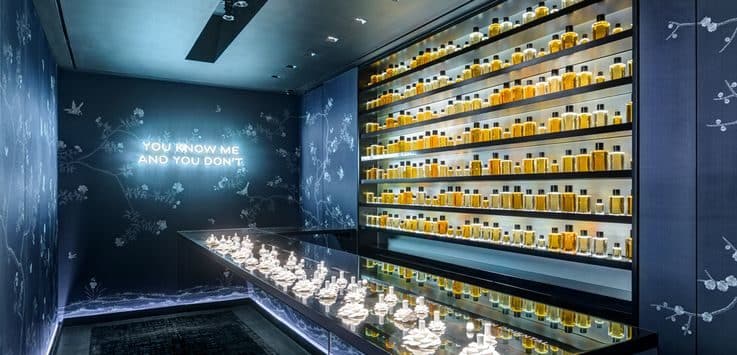 Image credit: Chanel
14. Atelier Beauté Chanel
This new beauty space from Chanel ticked all the right boxes when it comes to offering a slick experience. Lockers at the entrance let customers safely drop their belongings off so they can fully interact with the store. The space also encourages you to create a profile on your smartphone to track favourite products as you explore.
What really stood out though for the exclusive perfume bar. Accessible by appointment only, customers are blindfolded so they can explore scents without being influenced by other factors like name or packaging.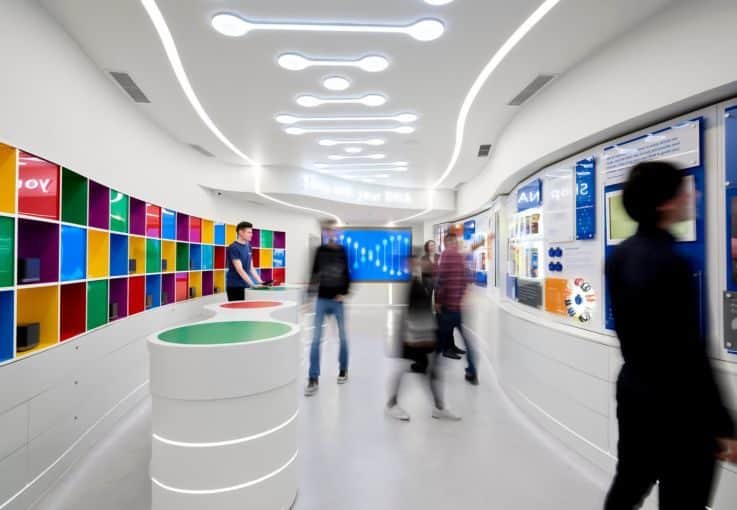 Image credit: DnaNudge
15. DNANudge
There's nothing that you can't sell in a store it seems. DNANudge's Covent Garden space invites customers to swab their cheek to get their DNA analysed on the fly.
The process aims to tell you your genetic propensity to get conditions like obesity and diabetes. DNANudge then works to help advise on diet choices to limit risk. The test is really a way to ease people into buying DNANudge's wristband or app which lets you scan the barcodes of food products and see if they're a good choice for you based on your DNA.
It's a great example of an ecosystem at work, but also how the 'store' can be used to engage with customers on any subject. We may see more unusual services, like DNA testing, moving into traditional retail in the future.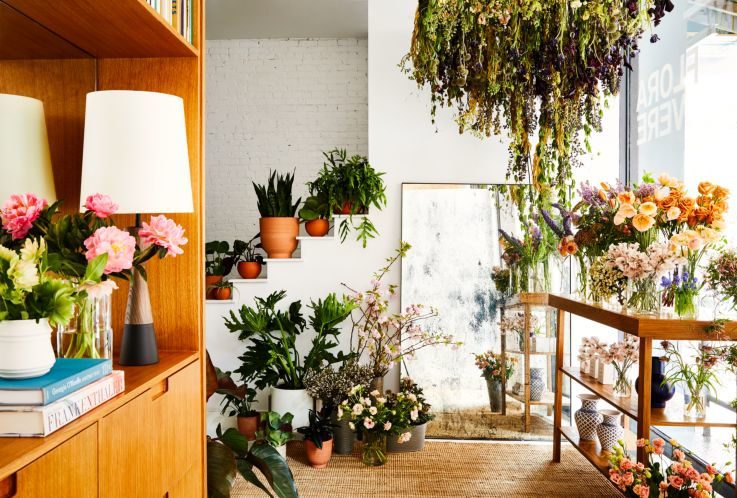 Image credit: Floravere
16. Floravere
Floravere decided to shake up the wedding business with its new bridal concept space last year.
Personalisation is at the heart of the space. Brides to be can pre-select styles online to have them waiting in a private dressing room. Floravere also uses its digital questionnaire to create a digital moodboard and custom playlist to add to the experience.
As well as Floravere's wedding dresses, the space showcases other wedding related items such as jewellery, fragrances, headpieces and more from trusted partners. We love how specific the store is about who it's serving and how the experience is built up from that to make it as personal and special as possible.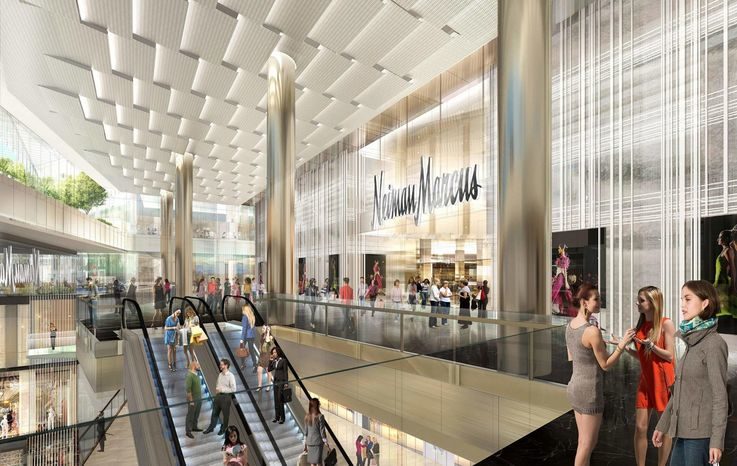 Image credit: Hudson Yards
17. Hudson Yards
Hudson Yards was undoubtedly one of the biggest new developments of 2019. Designed as somewhere people can live, work, shop and eat, the development wants to be the home of culture.
Whether it achieves this aim or not is by the by. It also features a huge shopping centre with 750,000 square feet of retail space. The store mix has been curated to appeal to all sorts of customers – including men – and features New Yorks; first Neiman Marcus.
It remains to be seen if Hudson Yards is the shopping centre model of success, but it does show that retail still has a big role to play in major development projects. Get the experience right and people are happy to shop as a leisure activity, which makes Hudson Yards' idea to wrap its space around outside public space, installations and more a smart move.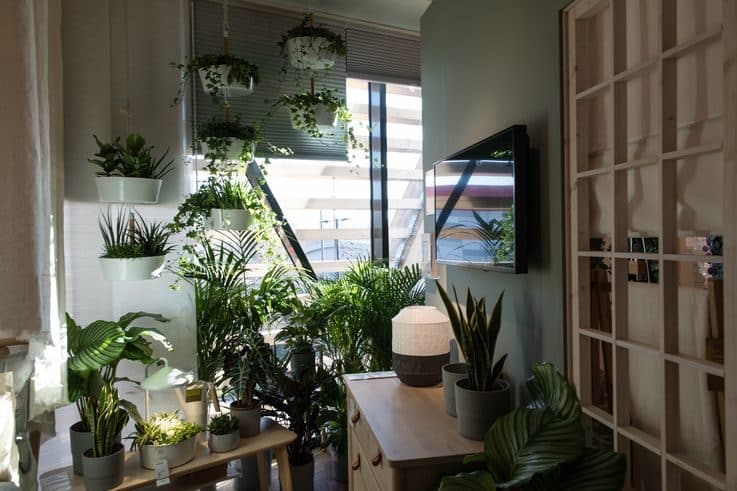 Image credit: IKEA
18. IKEA Greenwich
IKEA went all out on sustainability for its Greenwich store opening last year. It was described as the world's most sustainable IKEA store receiving an "Outstanding" BREEAM certification – the highest award for sustainable construction.
The store balances selling with a community mindset. As such, there's a hub that can be used for various work and leisure meetings, a roof pavilion and gardens, yoga classes, community cooking classes and more.
IKEA is also using the space to educate and empower customers when it comes to sustainability. The Learning Lab offers workshops on reducing waste, upcycling and re-using materials. We think it's a fab space for showing how retail can move beyond just selling to sharing experiences and know-how.
19. Intersect by Lexus NYC
This space does an amazing job of highlighting what it's like to be a Lexus owner without acting as a car showroom. Intersect by Lexus in NYC is a space for customers to spend time in. A coffee shop, fine dining restraint, retail store and gallery space offer a multitude of reasons to visit.
The décor is upmarket and comfortable but with Lexus touches here and there such as a parts wall. Although sometimes a car may be in the space, when there's not you can easily forget that this is somewhere owned by Lexus as you soak up the luxurious ambiance. By extension Lexus is telling visitors that this is the lifestyle they could enjoy if they owned one of its cars.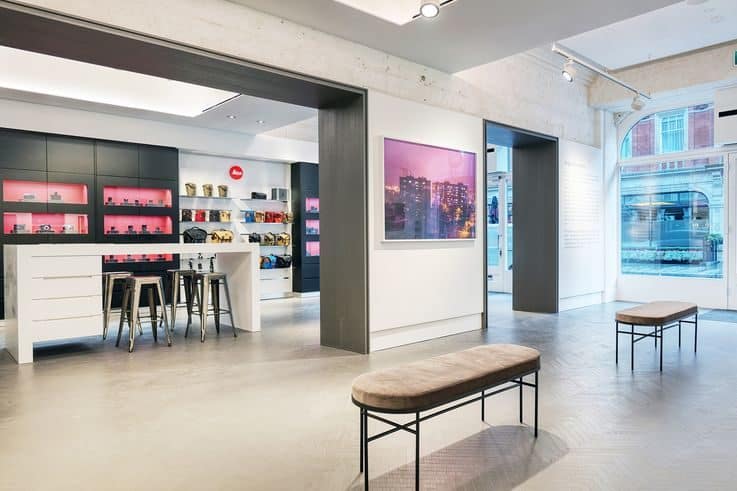 Image credit: Leica
20. Leica
Leica's flagship opening in Mayfair last year was all about creating a home for photography lovers. You can of course browse the brand's entire product range in the space and talk to experts about techniques and features.
It's also a cultural and education space. A gallery hosts exhibitions from big name and up-and-coming photographers, but it's the in-house Leica Akademie which is a real draw. This is Leica's photography training centre which offers courses for all levels of photographer.
As an example of a brilliant brand home, we think that Leica has done a great job of using culture and learning to naturally bring customers around to buying.
21. Lululemon Chicago
The biggest store ever for the brand, Lululemon Chicago is the culmination of the various initiatives it has employed elsewhere. The store sells the brand's athletic offerings for both men and women, but it also has an in-store restaurant.
There are three different studios in the space offering different types of workouts such as meditation, yoga and high-intensity sessions. For the first time ever Lululemon is allowing customers to wear select items free of charge during classes to test them before they buy.
Another new element is the local business retail area, which aims to keep Lululemon connected with the community. We're sure to see more brands working to create spaces that sit within their customers' daily lives.
22. McDonald's To Go
McDonald's opened its first new retail concept in years in London's Fleet Street. This pilot space was take-away only. With a goal to get customers in and out as fast as possible, there is no in-store seating and ordering is done via a touchscreen kiosk.
The space also operates a reduced menu in order to maximise efficiency. McDonald's has always been a place to eat on the go and this new concept amplifies that. It's a fantastic example of a minimal friction approach and shows how brands can align their spaces towards different purposes.
23. MM To Go
M.M.LaFleur has done a lot to shake up womenswear in recent years. Its newest NYC space, MM To Go, is no exception. This space is all about being of service to the customer.
Given its financial district location the products on show are workwear focused. Unlike other M.M.LaFleur spaces it actually holds stock so customers can take it away then and there which makes it ideal if you've had a wardrobe mishap and need a quick fix.
The store is also fully stocked for those little life emergencies whether it's stain removal, a plaster for your blister, a deodorant wipe, or just returning and exchanging purchases. It's a space that really has the customer at the heart of it rather than just claiming to.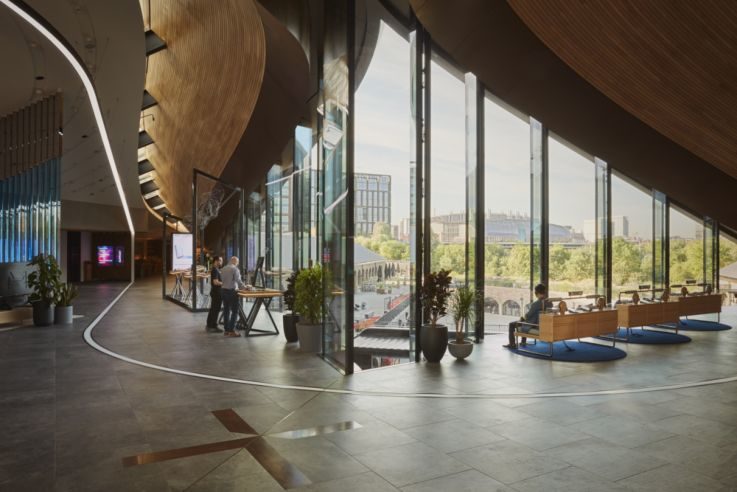 Image credit: Samsung

24. Samsung KX
A marketing space on a large-scale rather than a store, Samsung's Coal Drops Yard opening in London's King's Cross was a big talking point of 2019. It's easy to see why. The space is architecturally stunning, but once you get inside you can enjoy a mix of fun interactions and exploring Samsung products.
A digital graffiti wall, in-car experience, DJ booths, personalisation bars and more encourage you to play and explore. You can also use the co-working area or enjoy events and workshops. Of course, there are plenty of Samsung products to get your hands on, but it's where they're secondary to the experience – like the digital graffiti wall – where Samsung KX really hits.
Operationally it's an interesting one for retail with all staff equipped with an app that lets them track how they're feeling and discuss issues before they become a problem. We'd like to see more communication between retailers and staff in 2020.
25. Showfields
Describing yourself as 'the most interesting store in the world' is a bold statement. However, interesting is a word we'd use to describe Showfields which opened last year in New York.
A playground for direct-to-consumer and online brands, Showfields could be described as the department store modernised. It wants to help shoppers discover new brands and become inspired. Targeting those who may not have traditional retail presence is a great way of doing this. Each product is displayed in an attractive, fun and creative way which adds to the exploratory feel.
Whether it's actually the most interesting store is debatable, but it is creating a community around discovery. A free co-working space and rooftop garden for events are also part of the Showfields world.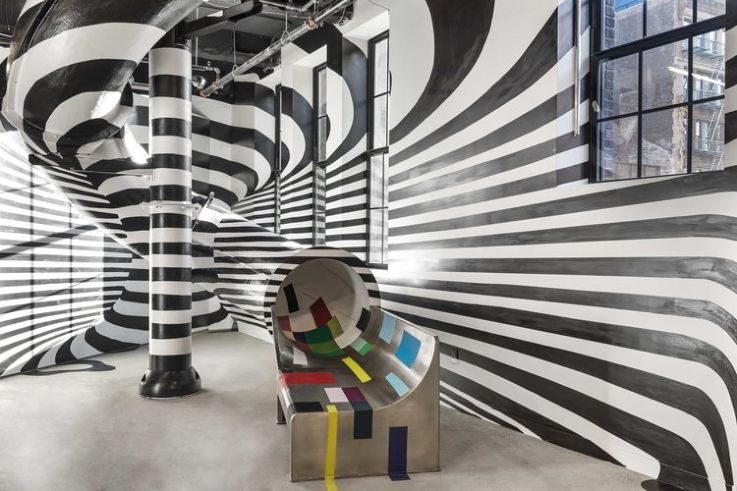 Image credit: Showfields
26. House of Showfields
Yep – Showfields gets two entries. But we couldn't talk about 2019's best retail ideas and not mention House of Showfields – a theatrical, immersive extension to the world's most interesting store.
House of Showfields is more than just an Instagrammable exhibition although as you wander through its rooms filled with photo-friendly installations and slip down the slide. Each room has a different product to showcase through touch, taste, smell and more.
What elevates the experience is the theatrical elements. The people you meet along the way are actors who tell the stories of the brands on show in a much more engaging way. Visitors are left wondering if those were real people they met or part of the show. It's everything experiential retail paints itself as being.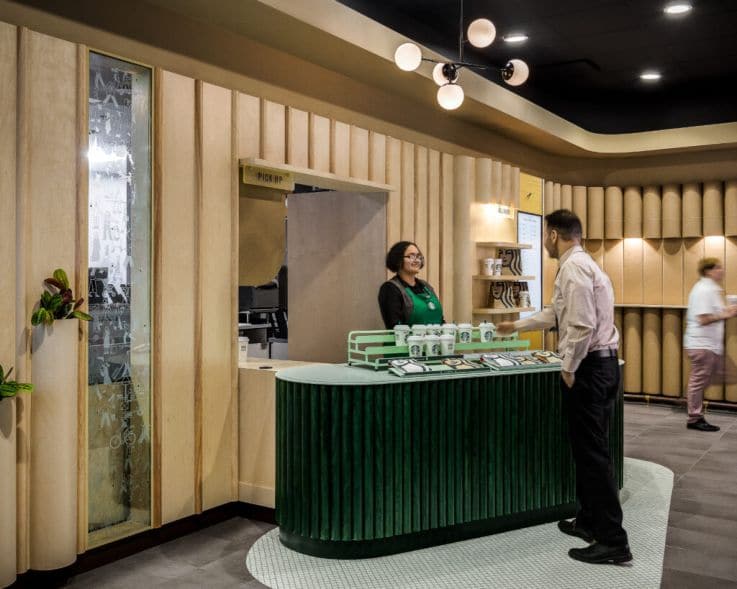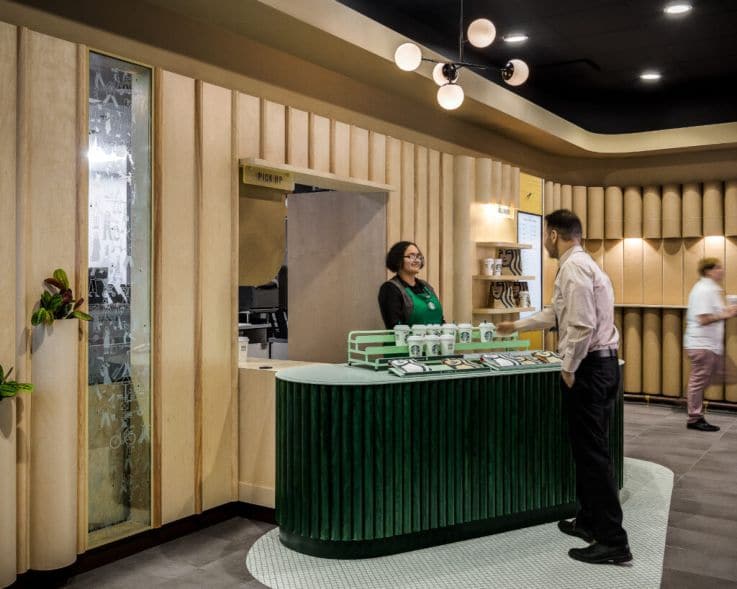 Image credit: Starbucks
27. Starbucks mobile pick-up
New York also got the world's first pick-up only space from Starbucks in 2019. Visitors to this space must place their order in advance through the Starbucks mobile app. Their name is added to a digital queue which is displayed in the space on the screen. Once their drink is ready to collect, they're notified.
While pretty much every Starbucks store going has some version of mobile order and pick-up, this is the first dedicated space for it. As such, the floor plan has been reconfigured to make the back of house bigger but out of the way, and the front all about quick collection.
With Starbucks stores normally having to juggle mobile orders alongside in-store ones, and the various queues that come with this, pick-up only spaces may be a way to address the balance.
28. Toys"R"Us
The collapse of Toys"R"Us was one of retail's biggest talking points. As such, its return to physical retail last year was highly anticipated. The return was in partnership with b8ta whose platform has been a huge success in gadget retailing.
The new Toys"R"Us spaces are much smaller than past footprints, but use b8ta's tech know-how to leverage more out of the space. The focus is on unboxed items that customers can interact and play with, and other experiential elements.
Meanwhile in the back b8ta's sensors are working to measure different metrics to help Toys"R"Us and partners understand what's working and where to improve. It's this intelligence that will hopefully give the toy retailer the edge in today's retail world.
Tech
29. 7NOW Pins
7-Eleven's out-of-the-home delivery service 7NOW Pins was one of the most useful implementations of tech from 2019. The company has marked thousands of locations such as parks, beaches and sports fields as Pins, which customers can use the 7NOW app to request delivery to.
It means customers can order products to wherever they are 24/7. As a brand that built its reputation on convenience, 7NOW helps 7-Eleven to maintain that position in a digital age.
At a time when we're familiar with using our smartphones to order everything from takeout to taxis, 7NOW helps 7-Eleven to retain the customer relationship even when they're not near an actual store or are somewhere without a traditional address.
30. Alepa Facebook grocery request
Finland's corner shop brand Alepa created a Facebook Messenger chatbot with a difference last year. Rather than solving issues, customers can use the chatbot to request products they'd like to see in their local store. Requests are checked against the HOK-Elanto range (Alepa's parent company) and items that are available are sent to the specified store within two days.
There's nothing that's not good about this. With available space an issue for convenience stores, it makes sense to focus on stocking what customers actually want. Alepa has recognised this varies from place to place – and in turn localised offerings give each individual store its own unique position within the community it serves.
This is 'convenience' in its most genuine form – it's not about what the company want to sell but what customers want to buy.
31. ASOS AR catwalk
ASOS' virtual catwalk launched last year to help customers with their online shopping choices. Part of the ASOS app, the feature uses AR to show how clothes look on a model of their choice.
The shopper chooses the item of clothing and the model they want to see it on. They can then view the model on their device through AR. As well as being able to the model move in the chosen item, the shopper can zoom in, turn to see all angles and more.
It's a neat little feature that helps make sure that customers know what their clothes will look like on before they arrive. This can only help with more conscious buying – and hopefully fewer returns.
32. Google AR beauty
When it comes to online shopping beauty is one of the hardest categories to get right. It's all too easy to buy something that looks one colour online and a completely different one in person. Not to mention when it's on you.
Last year Google introduced its AR Beauty Try-on tech for YouTube. It means that viewers of YouTube beauty videos can virtually try on the make-up being talked about.
Given the popularity of beauty reviews and tutorials on YouTube this development makes complete sense. It turns these videos into a more immersive experience and gives viewers the confidence that the products they're seeing will suit them in real-life.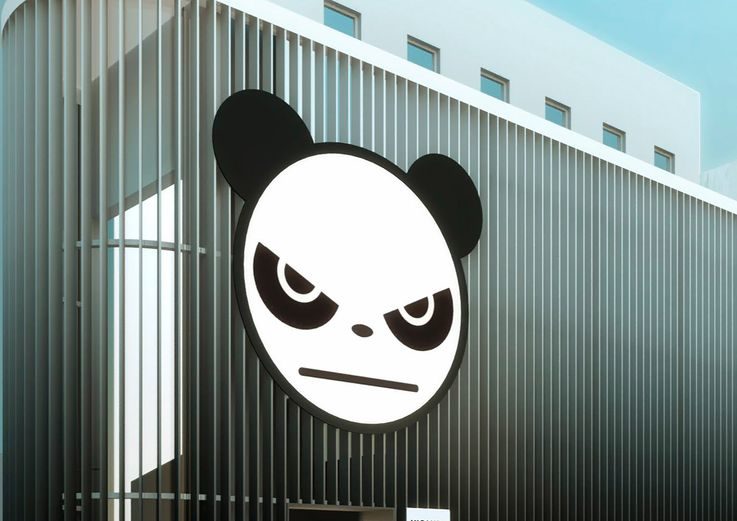 Image credit – Hipanda
33. Hipanda AR-enabled store
Chinese streetwear brand Hipanda opened a new AR-powered space last year that cleverly used digital tech to offer a unique in-store experience. It worked a bit like a tech-powered ghost train. AR via a smartphone and lighting cues created a 'catch them if you can' experience where you try to hunt down the brand's panda mascot.
Apart from being a cool experience, the store design also ticked all the boxes using Hipanda's black and white motif to display products in a way that edged more towards art gallery than store.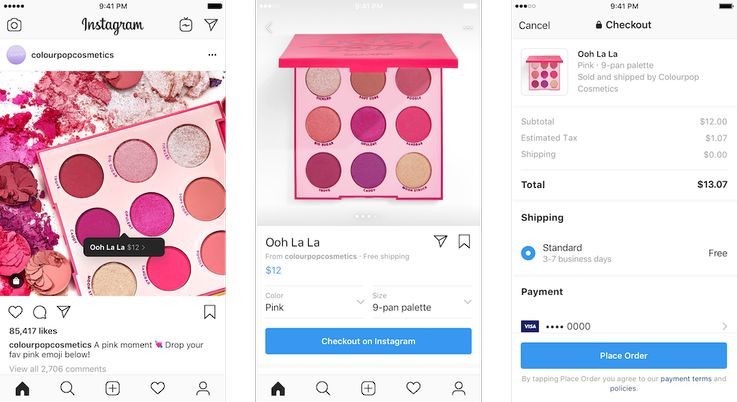 Image credit: Instagram
34. Instagram checkout
Was it really only last year that Instagram rolled out the ability to shop brands without leaving the app? Customers can now tap on products and use the Checkout on Instagram button to buy then and there with no need to interrupt the scroll or navigate away to another page. This major step forward in social media commerce shows how the boundaries are becoming increasingly blurred between inspiration and buying.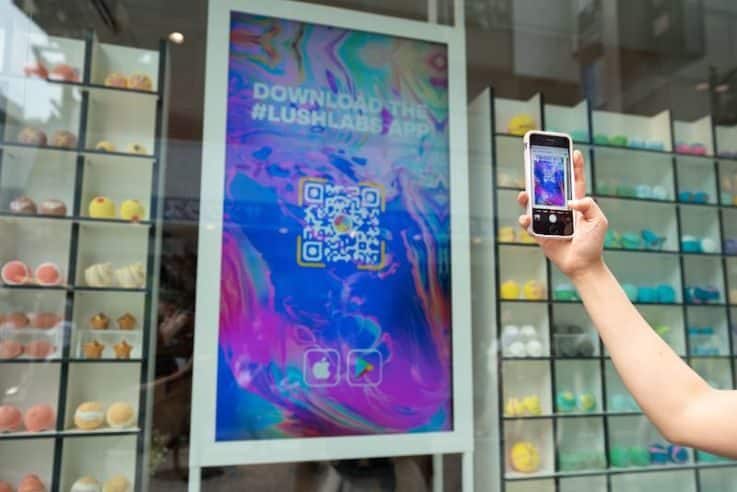 Image credit – Lush
35. Lush Shinjuku shoppable window
Window shopping is a familiar term but Lush is one of the few brands making it a reality. Its Shinjuku store in Tokyo uses the brand's Lush Labs app to turn an in-window digital display into something shoppable. The store is using the screen to display the mood of the local area with specific products, as well as show curated collections and other drops. We love how Lush is making the store into something that can be shopped 24/7 through smart technology.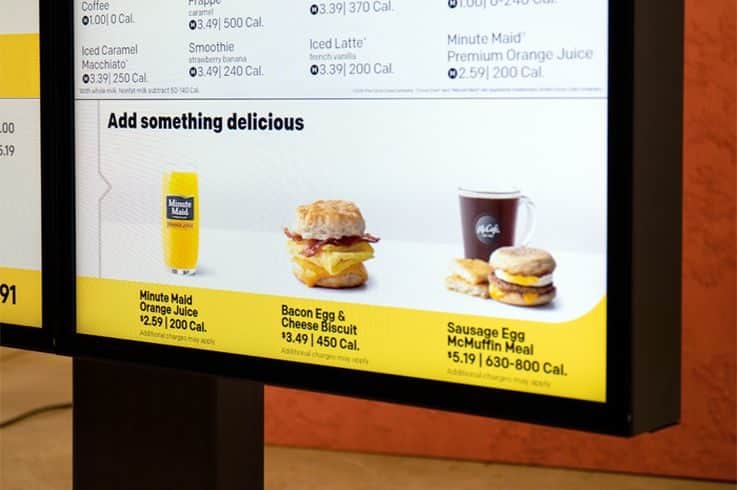 Image credit: McDonald's
36. McDonald's AI push
McDonald's doubled down on tech last year with multiple acquisitions including personalisation experts Dynamic Yield and Apprente which specialises in AI that understands speech. The company is using these to create smarter drive-thru experiences. This includes changing the menu to highlight certain items based on everything from time of day to weather to traffic. It's a fascinating look at how AI is being used to target customers in smarter ways – and sell more.
37. Myntra Designs AI returns
Returns are one of the biggest issues with online shopping. So how about AI that can tell if a customer is going to return a product before they even buy? This is exactly what Myntra Designs launched last year.
The tech is apparently 83% accurate in its predictions. Carts that have the same product in different variations (eg colour or size), lots of products or older inventory are tell-tale signs that something will be returned.
While Myntra says the AI can help retailers step in to prevent a return, eg offering a discount in exchange for no return, we think it can also help highlight holes in the experience. For example, lots of the same item in a different size suggests your size information needs some work.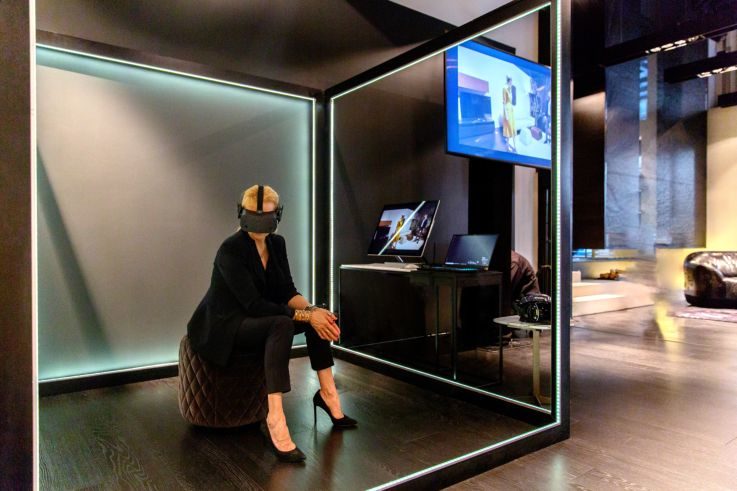 Image credit: Natuzzi
38. Natuzzi AR Manhattan
AR and VR tech has been making waves in the home and furniture space for some time. Italian furniture brand Natuzzi had one of 2019's best implementations in its Madison Avenue space. The store enables customers to use a Microsoft Hololens 2 headset to virtually enter into a digital version of their home and try out Natuzzi pieces.
The space also lets them get a top-down view of their home via a tabletop hologram. The combination means that customers get the best possible overview of how their home might look kitted out with Natuzzi. This deeper engagement is incredibly valuable when it comes to high-spend purchases such as furniture.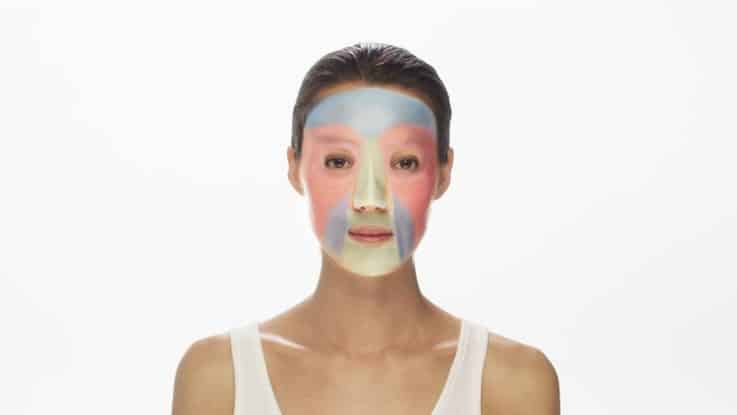 Image credit: Neutrogena
39. Neutrogena custom 3D printed face masks
Neutrogena's iOS app MaskiD opened up the possibility of custom face masks. What's interesting is that the app takes a 3D image of your face which it uses to print you a face mask that fits you perfectly (unusual when it comes to sheet masks). Each mask has six different zones, such as forehead and cheeks, which can be infused with different ingredients.
One, it's just far more effective for customers. Two, we loved how it ties in with Neutrogena's Skin360 iPhone accessory. It's not a must have to use MaskiD but as Skin360 assesses skin condition it can then share those insights to inform what ingredients are used in each mask.
We think the ecosystem approach is what separates successful retailers from the rest, so this is a smart move in our book.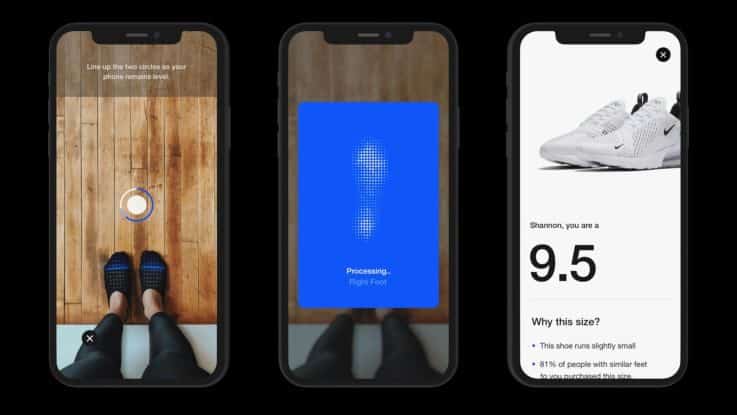 Image credit: Nike
40. Nike Fit
Nike is well-known for its constant innovation. One of its best initiatives of 2019 was Nike Fit – an in-app shoe size measurement tool. Customers can open the Nike app to digitally measure their feet using their smartphone for an accurate report of their shoe size.
The development came about as a result of fit being one of Nike's customers' biggest pain points. This is particularly the case when shopping online, which can mean returned products and costly logistics. We love how Nike is constantly working to add useful services to customers.
41. Sainsbury's Local checkout-free trial
Last year saw UK grocery chain Sainsbury's carry out a checkout-free trial at its Local store in Holborn Circus. The initiative garnered a huge amount of interest as a first of its kind. Customers had to use the SmartShop app to scan the barcodes of products on their smartphones and pay digitally.
Although customer responses led to tills being reintroduced after three months, we still have to rate Sainsbury's for taking the plunge to try out the tech. While there are still hurdles to be ironed out, it's only by actually trialling concepts that retailers can learn what works and doesn't.
42. Shiseido IoT skincare
Tech is coming for skincare in a big way. One of the most interesting developments of last year was Shiseido's Optune. The system uses AR and AI to create custom skincare for each customer.
It works via a partner app that customers use to take a phot of their face twice a day. It's analysed by AI and then the Optune device dispenses a serum and moisturiser mix based on what it thinks their skin needs.
Personalisation gets talked about a lot in retail, but it's applications like this that really show what's possible. And let's not forget that Shiseido will be learning tonnes about its customers' skin as a result.
43. The Other Bar's blockchain chocolate bar
One of the most interesting recent uses of blockchain was the experimental The Other Bar chocolate bar. A pilot from FairChain Foundation and United Nations Development Programmes, the 20,000 bars were all packaged in a cardboard sleeve featuring a unique code.
When a customer scans it, they can donate a blockchain token to the cocoa farmers in Ecuador or get a discount on their next The Other Bar. Both benefit the farmers (the discount means more sales) and we loved how the project uses tech to build engagement.
It would be fantastic to see this incorporated into other sectors, such as fashion, to help influence customers to make better choices.
44. Timpson QR codes
QR codes may not seem like the most exciting 2019 tech development – after all they've been around a while – but Timpson's application was really neat. It deployed QR codes at the point of sale in its stores to increase customer feedback.
We loved this because it means customers can share their review immediately (which means they're more likely to leave one) and Timpson's stores get real-time feedback on what's happening in their spaces.
More than that though, we love that the idea came from a Timpson's employee. We'd like to see more retailers enhancing the knowledge and experience of their on-the-ground staff to make improvements to service and customer experience. This move certainly seems to pay off as Timpson's reports a doubling in reviews since the QR codes came in.
45. Walgreens' smart freezer doors
One of the more controversial retail tech applications of last year was Walgreens' smart freezer door pilot. It was also one of the most interesting.
Six Walgreens' spaces in the US piloted a new smart door on their freezers that used tech to show targeted ads and promotions in real-time. The doors used cameras, motion sensors and eye tracking to determine a customer's gender, average age, what they're looking at and how long they've been stood there. It can even determine emotional responses.
It's this information that then determines which promotions you see. The test was in partnership with start-up Cooler Screens who providing the tech. While it can certainly be portrayed as creepy, it is a fascinating look at how personalised adverts may crop up more in retail's future.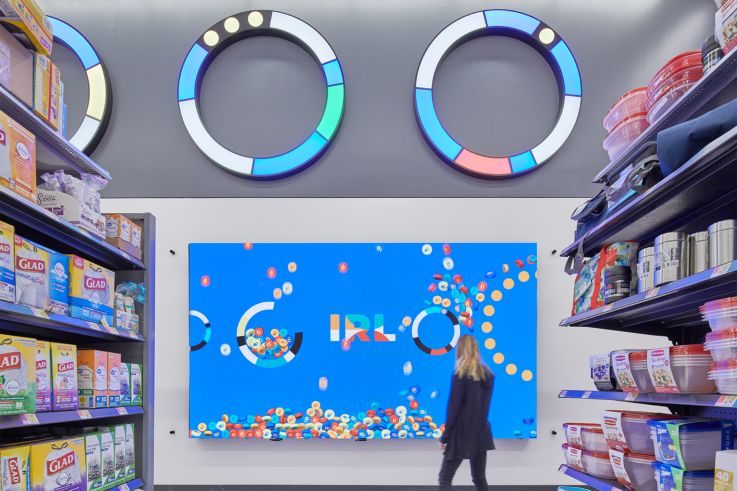 Image credit: Walmart
46. Walmart's Intelligent Retail Lab
This was a 2019 retail favourite. Walmart opened its Intelligent Retail Lab (IRL) in New York to explore how AI can contribute to the store experience. The best way to do this? By putting the tech to work in a real-life functioning store – one of the company's busiest locations with over 30,000 items across 50,000 square feet.
The IRL space is designed to gather information via sensors, cameras and processing equipment to help tackle things like inventory and availability. We not only liked that Walmart decided to experiment and learn from the tech in a live environment, but that it chose not to hide the tech from customers.
Throughout the space there are kiosks and displays where shoppers to find out answers to questions and learn about the tech. Meanwhile an interactive wall that reacts to movement shows how AI can track body positioning in a fun way. If retailers want customers to be less nervous of tech in stores, then this is a good way of going about it.
Services
47. IKEA accessibility 3D printables
IKEA Israel designed a range of free 3D printable components to help make its furniture more accessible for people with disabilities. The ThisAbles designs can be downloaded anywhere in the world to be printed via a 3D printer. IKEA is adding 3D printers into its stores to assist customers who don't have one at home.
We think the idea is fabulous and we love how IKEA has worked to bring it to as many people as possible. Customers are also being invited to submit ideas for other printables or issues they have with accessibility. Creating a dialogue with customers, rather than dictating to them, is one of the best ways to better serve them. IKEA can also use the feedback to improve its designs going forward so they are more accessible without the need for ThisAbles.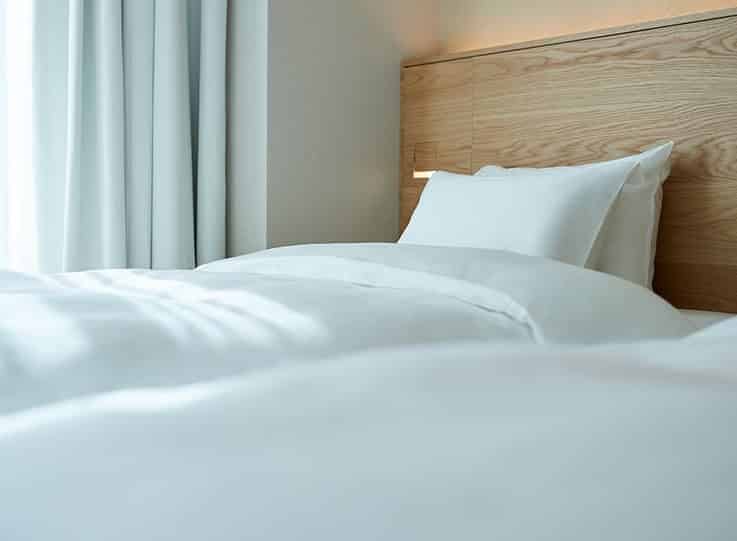 Image credit: Muji Hotel
48. Muji Hotel Ginza
Last year Muji opened its first branded hotel in its home country, following two spaces in China. What set this one apart is that the hotel site also houses the flagship Muji Ginza store.
Customers can stay in comfortable, affordable rooms and try out many Muji wares in the process as the whole hotel is kitted out with the brand's products. They can also borrow items like mobile chargers during their stay.
Once they've checked out, they can go straight into the attached store to buy all of the items they fell in love with during their stay. Likewise, visitors to the store can discover the hotel and become greater advocates for the brand. We think service and sale combinations like this are a great way to add retail into all parts of a customer's life.
49. Nordstrom food service
The most interesting thing about Nordstrom's first full department store opening in New York is its food and beverage service. While it's pretty common for retailers to have cafes and restaurants in their space, Nordstrom is extending this with a service that lets customers have food and drink brought to them while they try things on.
It's interesting because the service has been launched off the back of insights gathered by Nordstrom. The key one is that one in four purchases made in Nordstrom spaces are food and beverage. It's clearly a successful offering so turning it into a value-added service is a seriously smart move.
50. Wardrobe/The Gregory
We loved this partnership between New York's The Gregory Hotel and online fashion rental company Wardrobe. Customers have the option to reserve products in the Wardrobe app for delivery to their hotel room. At the end of their trip they can leave them in their room to be returned.
Clothing rental is one way that the fashion industry is looking to tackle its sustainability challenge. It's also a great way for fashion lovers to be able to try out high-end and luxury pieces that they may not be able to afford to own, or not wear enough to justify buying. The Wardrobe features the likes of Louis Vuitton, Chanel and Givenchy, for example.
This partnership is one indication that travel in the future could involve renting a holiday wardrobe to your hotel for when you arrive rather than packing a case of your own.