Concept Stores
The Best Concept Store Openings November 2018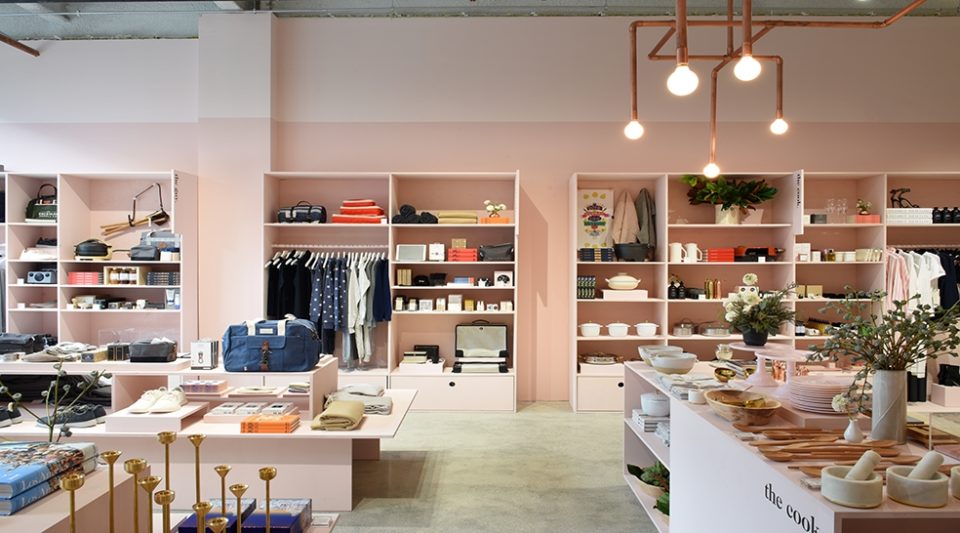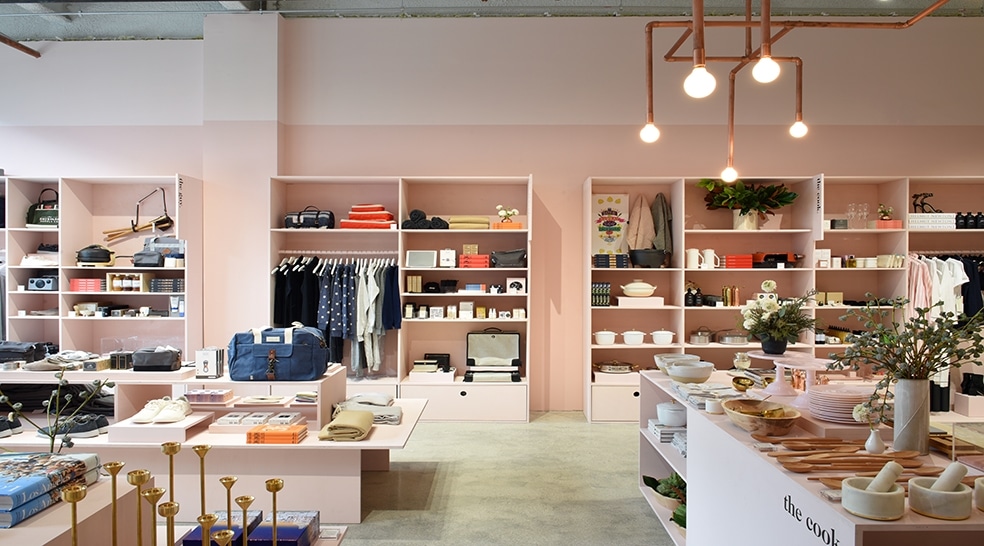 As we get closer to the end of 2018, and into the Christmas spirit, this will be the last of our openings features for the year. Don't worry, we'll be rounding up the year in full next month, but for now here's the last of the best concept store openings for November 2018.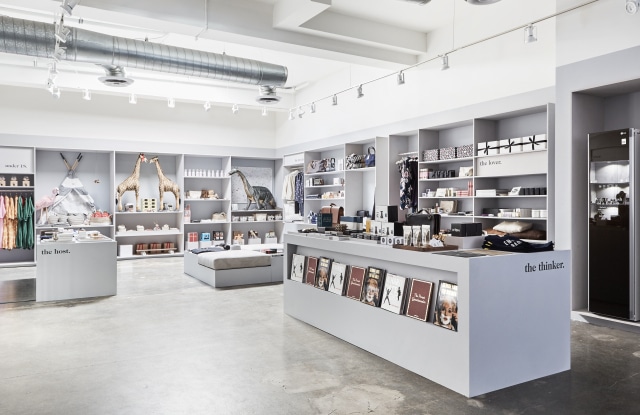 Goop Gift
Gwyneth Paltrow's brand Goop has opened up three new pop-up concept stores for the holidays in San Francisco, Dallas, and Manhasset, New York. Created to bring Goop's editorial digital gift guide to life, Goop GIFT has been organised according to the brand's 12 categories, including The Traveler, The Host, and The Lover. Unlike the online experience, buying a product in-store comes with special touches like calligraphy, gift wrapping, and other types of personalisation. There will be a curated selection of Google products, like Google Home, both on the online list, as well as in-store.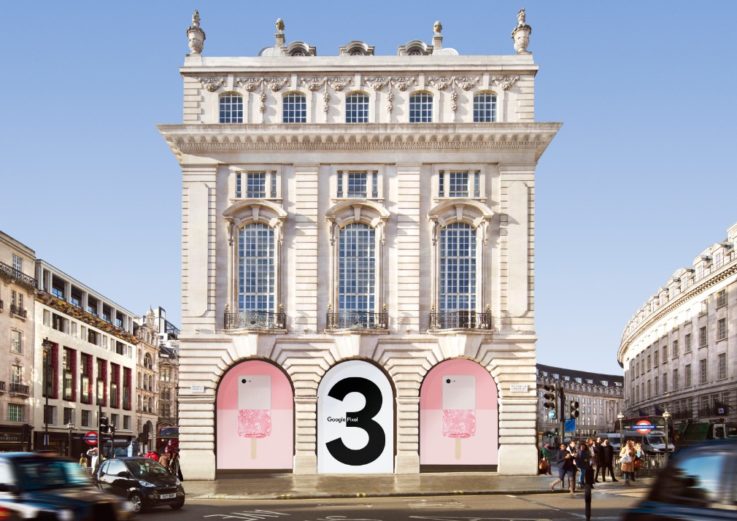 Google Curiosity Rooms
While you may think that the Google Curiosity Rooms is focused on selling just the one thing – the new Google Pixel 3 – you'd actually be quite wrong in this instance. This little pop-up is all about experience and creativity. Featuring a selection of mini pop-up stores featuring local London vendors, a neighbourhood coffee bar and a collective of creative experiences, the Curiosity Rooms is about being inspiring and engaging.
Catch a selection of free talks and events, podcast recordings and even workshops at the Regent Street-based hub.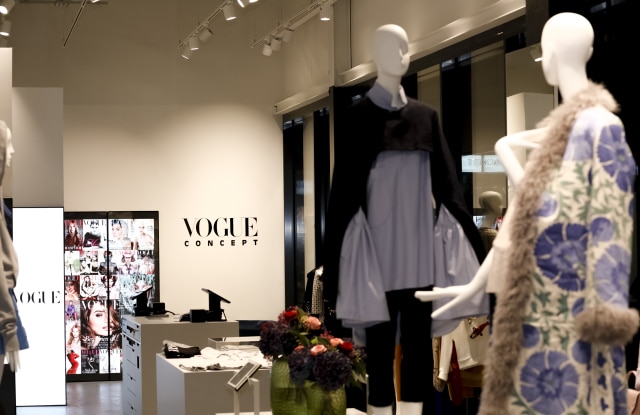 Vogue Concept Store
Magazine giant, Vogue, has opened a pop-up concept store in Germany in the Metzingen Outlet City. The 1000-square-foot space houses a curated selection from former participants in the young designer showcase Vogue Salon and will stay open for five months. Editor-in-chief Christiane Arp is known for her support of the nation's emerging design talents and the Vogue Concept Store will highlight these underexposed designers, offering them a sales platform, while providing the outlet's domestic and international visitors a chance to discover collections they've never seen or even heard of.
On the technology front, the space is home to interactive and augmented reality features and customers can access information about the designers, hear personal messages or watch runway shows via their smartphones.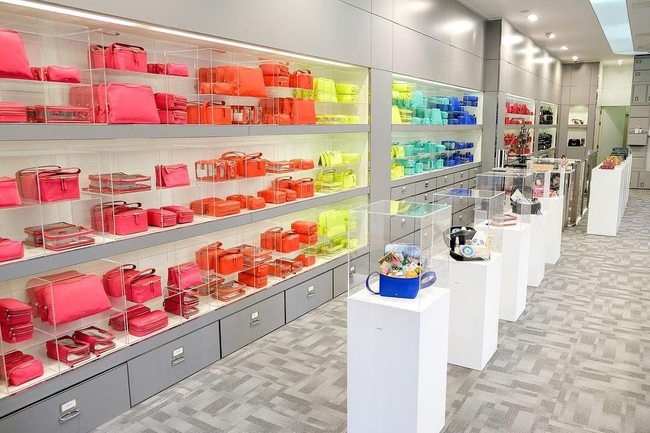 Labelled Concept Store by Anya Hindmarch
Always one to be ahead of the game on the experiential front, Anya Hindmarch has just overturned her Sloane Street store to bring to life a "celebration of organisation". Titled the "Labelled Concept Store" after her penchant for labelling machines, the new store was decked out to look like an office and stocking an entire collection based on labels.
For those other stationery lovers and organisational whizzes, the store also played host to a number of talks and workshops, getting a new crowd in to look over the brand's selection of pockets, pouches and bags embossed with labels during the concept store's rein. An interesting take from a brand over Black Friday weekend, showing that experience is still at the forefront of retail.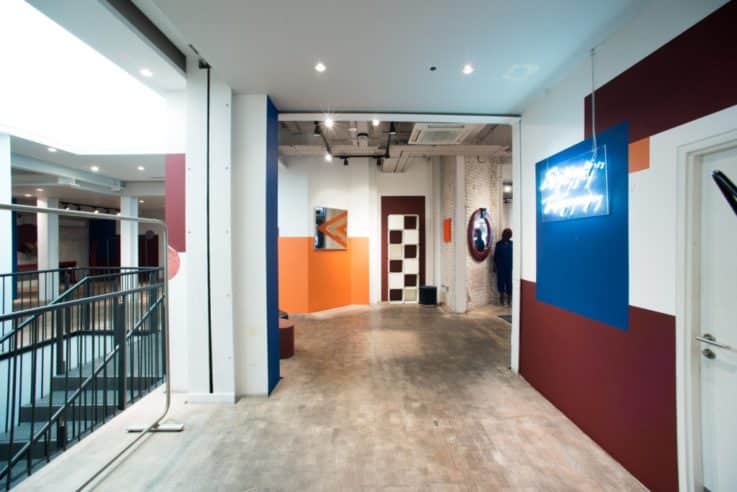 North Mayfair Emporium
Major London landlord Grosvenor has opened a new 'premium yet affordable' multi-brand concept store at 55 Duke Street in North Mayfair.
The concept store offers menswear and womenswear, as well as gifts and accessories by independent brands especially curated for the festive season. In a bid to support new retail brands who are seeking physical presence, the store is actually part of a new leasing model set up by Grosvenor to ensure each brand can afford a small amount of space. The concept store provides a turn-key solution with fixtures and furniture supplied and an all-inclusive lease which has made it a lot easier for these ambitious brands to take space in a prime location.
As property moguls, this new direction aims to bring North Mayfair back on the map as a shopping destination and improve the landscape for those struggling too.
Stay posted for our best of 2018 round-up, coming to Insider Trends soon. In the meantime, why not experience the best retail spaces for yourself by joining one of our London retail trend tours? We'll show you the latest in retail trends and help you out with any questions.