London
The best London store openings May 2019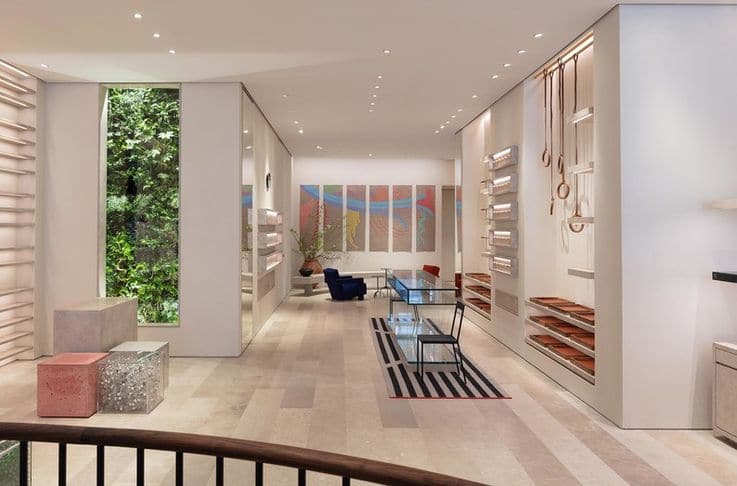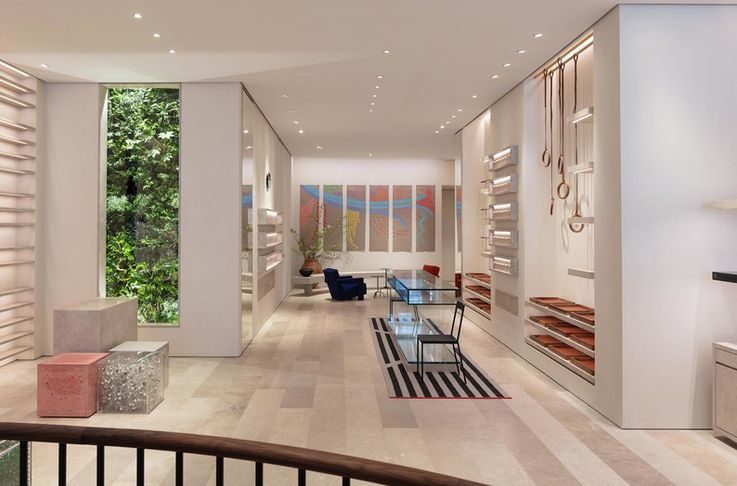 Image credit: Casa Loewe
There's always new store openings to get excited about in London and this month it's no different. We've seen a growing global trend towards more sustainable retail and that is evident this month with the launch of an eco festival, sustainable homeware store and new bicycle store. Luxury fashion continues to grow too, with the launch of some noteworthy new stores.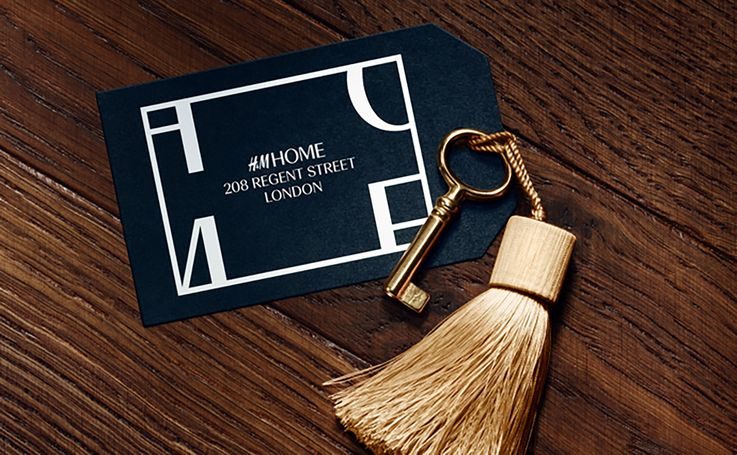 Image credit: H&M
H&M Home
Swedish high street giant H&M has opened a new homeware-only superstore on Regent Street. The new store serves as a showroom for the brand, with carefully curated rooms showcasing various product ranges
The store features a cafe run by organic chain It's Pleat and in-keeping with H&M's sustainability vision, it offers decompostable packaging and plans to compost waste. To appeal to green-fingered millennials there's also Bunches Florist where customers can mix and match stems to create their own bouquet to match their interiors.
The trend for customisation continues here as shoppers can personalise their favourite pieces through a monogramming service. Online orders can be placed in store, and in a first for the UK market, can be shipped worldwide. You can even collect your purchases later to avoid carrying around shopping bags all day. What more could you want?

Brompton
London bicycle brand Brompton are opening a flagship space in Westfield White City. The new store will be used to showcase its most effective and popular retail concepts – including an interactive bike build facility and a live demo area. It will also be launching its first electric bike hire scheme in the UK from the store.
The pairing with Westfield means that it can benefit from its digital media screen network and in return provide content for social media, thus promoting the brand to a wider audience. To commemorate the opening, a new special edition Brompton W12 edition will be launched.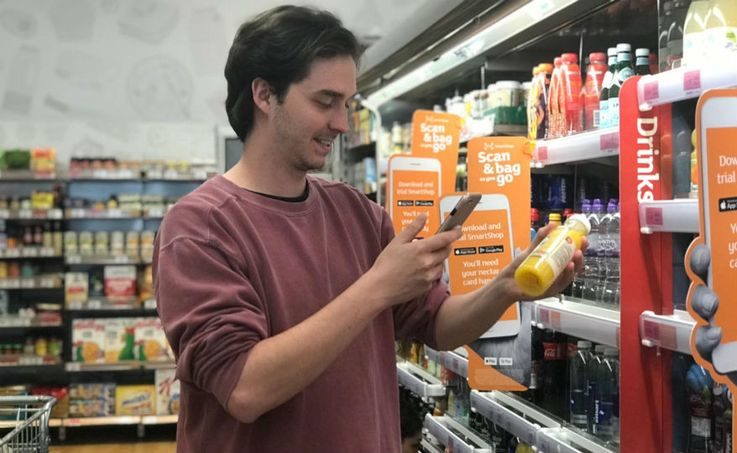 Image credit: Sainsbury's
Sainsbury's Local
Supermarket retailer Sainsbury's has launched the UK's first checkout-free grocery store in Holborn Circus on a three month trial. The store in central London was selected because 80% of its transactions were already cashless. Shoppers will be able to pay through their smartphone by downloading the Smartshop app. They can then scan groceries as they walk round the store, bag them and pay via Google Pay or Apple Pay – scanning a code to confirm payment.
For those looking for more traditional methods of paying there is a helpdesk manned by a single member of staff. The product ranges have been altered too; no longer is the store selling beer, wine and spirits as these require age verification from a staff member. The new store is meant to be as streamlined and efficient as possible. Sainsbury's has even revamped the food and drink ranges for local office workers buying breakfast and lunch to eat on the go. It's fascinating to see a mainstream supermarket jumping on the checkout-free trend – and we're excited to see the results.

IKEA
Continuing its expansion in central London, furniture and interiors giant IKEA has opened a new Planning Studio in Bromley. The city centre locations are opening as a response to the growth of urban living and changes to the way people live and shop. The inspirational setting allows customers to book one-to-one in-store appointments online with specialist staff, primarily for kitchens and bathrooms.
The store also features a bookable room – another growing trend towards more community based spaces – which can be used to host events, workshops, meetings and training. There is also a demo kitchen for food activities and events to inspire customers for when they purchase their own IKEA kitchen.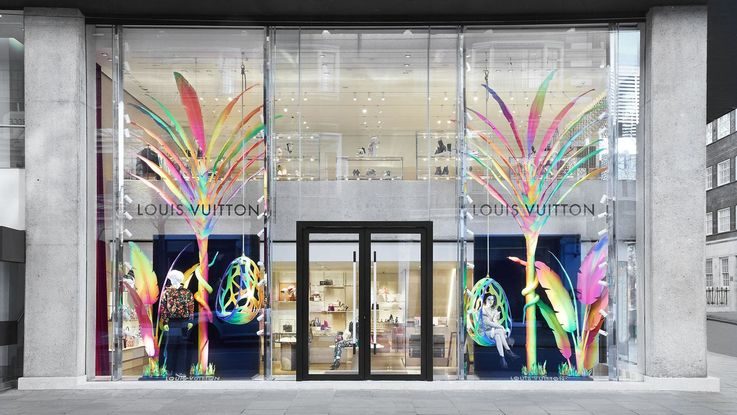 Image credit: Louis Vuitton
Louis Vuitton
Luxury design label Louis Vuitton has renovated its store on Sloane Street and it features brand new services. The Rare & Exceptional service will give customers the opportunity to fit and customise chosen pieces in an almost couture-like experience. Clients will then be taken through the various stages of creating the perfect gown. Capitalising on the ever-popular personalisation trend, the store is also offering NOW YOURS – a trainer personalisation service.
The 1960s Brutalist Grade II listed building has an impressive collection of artwork to match its impressive exterior – you can find mid-century works by artists such as Tommaso Barbi, Georges Breuil and Roger Capron. The trend for displaying artworks in-store is becoming increasingly common, and here it's clearly an attempt to draw more footfall and improve dwell time.

Balenciaga
Historically, luxury fashion label Balenciaga has pushed the boundaries of how collections are displayed and it's no different in this store. The industrial-style space on Sloane Street features hyper-real mannequins (based on models Eliza Douglas and Takato Harashima) to entice customers into the store from the boutique's windows.
In keeping with the industrial theme, clothes are suspended from a conveyor system. The aqua green carpet contrasts perfectly with the grey and metallic store decor; on the floor below it's juxtaposed with burnt orange carpet. The contrast is effective against the clothes too – a great example of creating a minimalist space where the product is the star.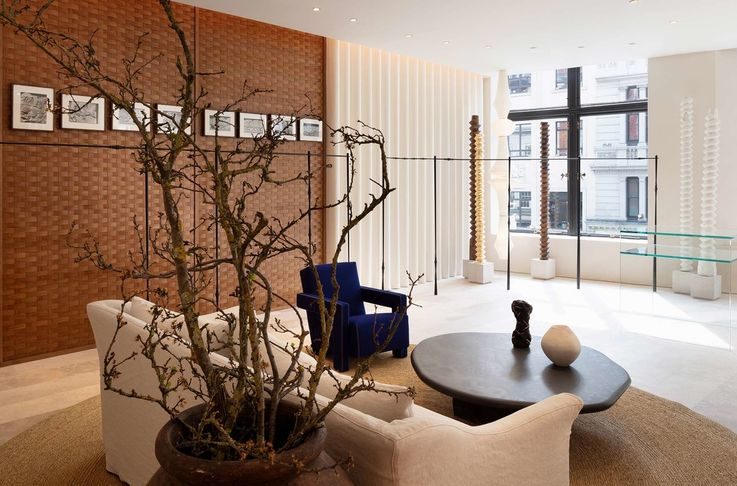 Image credit: Casa Loewe
Casa Loewe
Spanish luxury label Loewe has moved locations to cater for its growing ready-to-wear offering. The brand has had somewhat of a revival under Jonathan Anderson and it wanted room to properly showcase its portfolio. The new Bond Street store plans to host pop-ups and art programmes. Art has been a common theme for the brand in its collections over recent years so this feels like a natural progression.
Spread across three floors of womenswear and menswear, the first floor is dedicated to hosting a rotating series of installations as part of Loewe's art collection, as well as a pop-up space to display capsule collections – the most recent being Paula's Ibiza collection. This new direction for the brand is linked to its Craft Prize, which celebrates the most innovative craft makers in the world.

Pebblefest
Award-winning sustainable lifestyle platform Pebble has launched its first ever one-day eco-festival. The event took place at Flat Iron Square on 27th April and featured an installation of London's first ethical 'high street'. Here you could shop your values, whether they are plastic-free, vegan or zero waste.
There were inspiring talks and workshops from industry professionals as well as live music, cocktails made from foraged ingredients and beer brewed using leftover bread – plus good food from eco-conscious brands like Rude Health.
Innocent drinks provided a plastic and bottle recycling station sponsored by organic vegetable distributors Abel & Cole. The event was designed to bring together ethical brands and charities such as LUSH, Riverford, Pukka, Hubbub and TRAID in a celebration of planet-friendly retailing.
Come and explore the best of London's retail with us and get our top insights on an Insider Trends retail safari.