Concept Stores
The Best New Concept Store Openings February 2019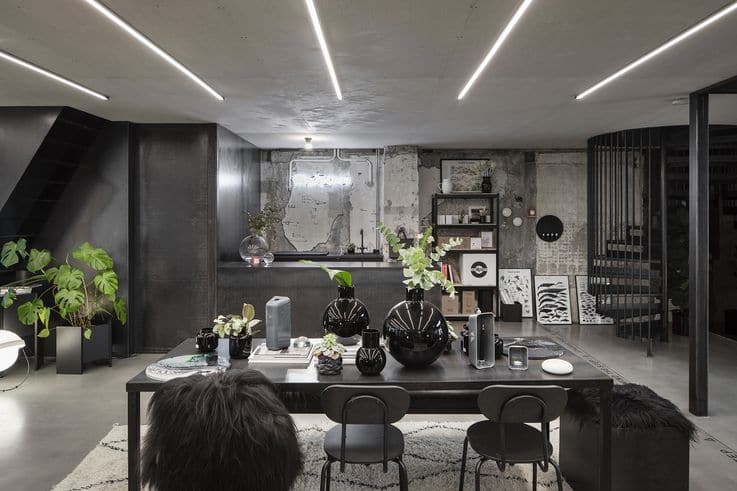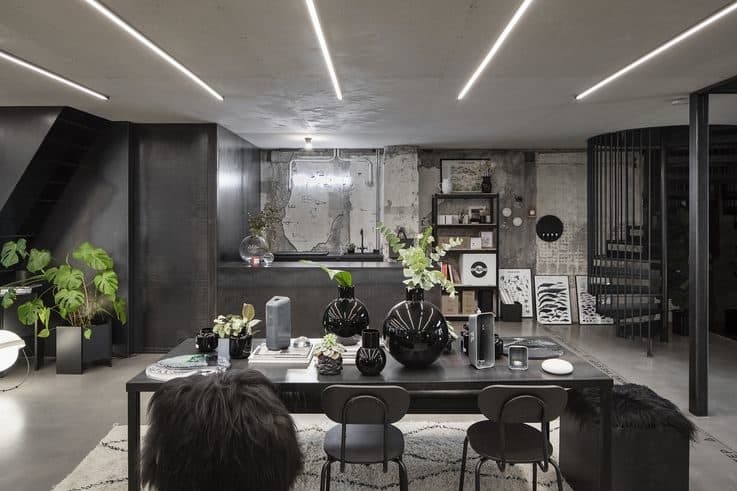 Image credit: HAF Studio
As ever, emerging retailers as well as the world's biggest brands are eager to showcase their products and services in new and exciting ways. So this month, we're back with a round-up of the newest concept stores.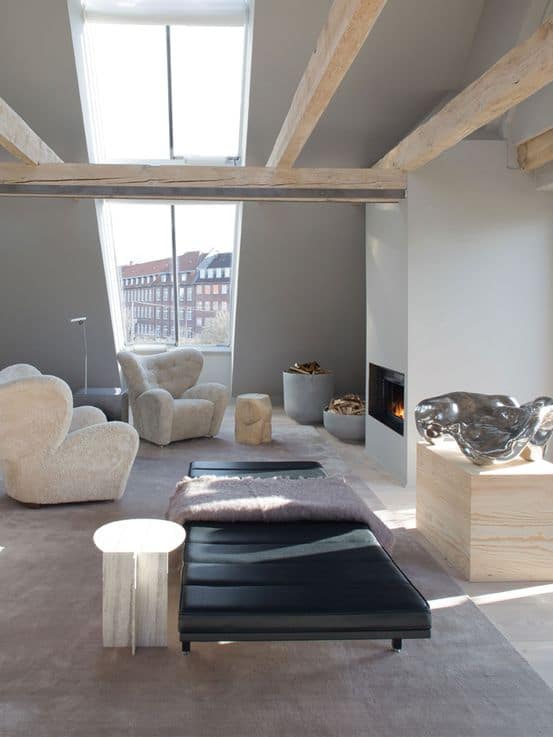 Image credit: Vipp
Vipp
Danish homewares brand Vipp has a new concept space in the form of a loft in a former printing factory. Designed by David Thulstrup, this minimalist Copenhagen loft is situated in the Brygge Harbourfront and is uniquely available to rent as a holiday home for €1000 per night. It is largely fitted out with furniture and objects from the brand itself, but there are some vintage pieces to inject some colour into the otherwise white space. It's a great way for Vipp to get people experiencing its goods in real-life applications and who doesn't want to take a bit of that holiday feeling home? Now you can by buying some Vipp goodies to remind you of your trip.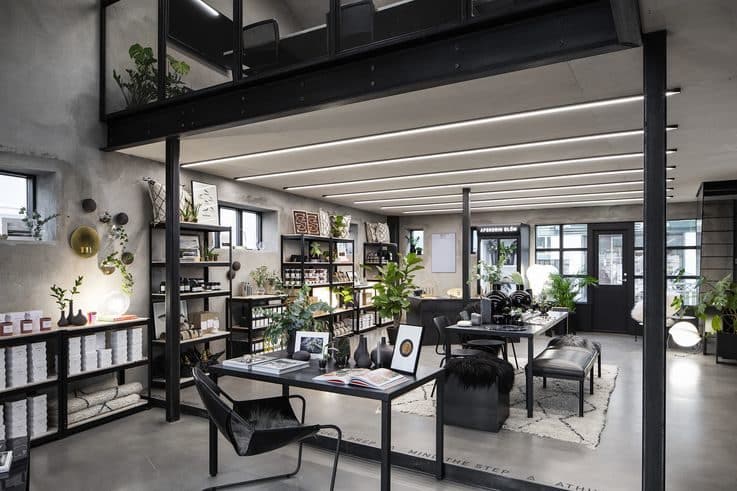 Image credit: HAF Studio
HAF Studio
This space in Reykjavík's Old Harbour is the new physical retail presence, as well as office, for multidisciplinary firm HAF Studio. Originally built in 1933, the building has been renovated over the course of 14 months to create the industrial-looking interior made from concrete, steel and plywood. It's the ideal space to display the company's rotating lifestyle and interior design pieces, as well as a space for them to engage with potential clients.

Xception
Xception is a new lifestyle and interiors store in Makati, in the Philippines. The lifestyle hub is home to an eclectic collection of homewares, pottery, bath products, kitchen items, baubles, and much more besides. What binds these never-before-seen products is their function; they all serve a purpose beyond being decorative. There is also an area dedicated to fashion for customers to browse unique items. There is a cafe within the store as well as an events space, aptly named The Space, which serve to help draw people into the Xception world.
[instagram url=https://www.instagram.com/p/BuEqCmggKbj/ hidecaption=true height=737]
Compact Store
Leading Berlin concept boutique Voo Store has opened up a new space showcasing archival pieces from brands such as Jil Sander, Acne Studios and Prada, plus many more. The extra space has been designed to curate products that are timeless and have not lost their value. Just because something is last season it doesn't mean it's out of fashion, and Compact Store is a great space for those in the know to pick up some great finds.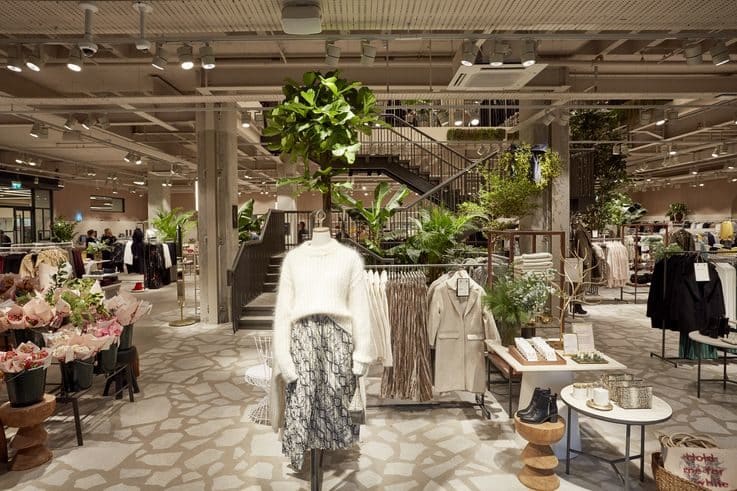 Image credit: H&M
H&M
This is not just another H&M store. This new store in Hammersmith focuses on sustainability and has a Repair and Remake section to encourage customers to recycle garments. It's free for customers who are part of the H&M club (via their loyalty scheme), and it also offers personalised embroidery starting from £3.
Elsewhere, London florist Grace & Thorn also has a permanent store inside to create more of a lifestyle feel within the space. It certainly doesn't feel like a regular H&M store either; the design features live trees and plants and flagstone flooring, bringing the outside inside. The brand is embracing technology here too, with digital screens displaying customers wearing purchases they have shared on Instagram. It's also the first UK store to have self-checkouts and customers can place online orders within the store.

Virgin Holidays
Virgin Holidays has launched its most experience-led store to date, and it might surprise you to hear that it's in Milton Keynes. As soon as you enter the store you cannot fail to notice the rollercoaster which will transport you to some of Virgin's most exotic locations. You can also sit in Premium and Upper Class seats whilst you sip on champagne during a consultation with a travel expert. There is even an area for little ones to enjoy entertainment and games. Better still, you can have a Virgin signature red manicure at the Clubhouse spa, all designed to get you in the holiday mood.

FÖMO Store
This exciting new permanent pop-up concept store in Gothenburg, Sweden lets online and offline brands looking to break into the Swedish market set up shop for a limited time. The space alternates events, concepts and stories to keep customers interested and wanting to return. There is also a focus on community with a cafe, play area for kids, as well as workshops and exhibitions. As alluded to by the name, FÖMO, expect the unexpected.
Explore even more concept stores with our look at 50 of the best spaces in the world. Or visit stores like this on one of our unique retail safaris. Get in touch to find out more.