Concept Stores
The Best New Concept Store Openings October 2019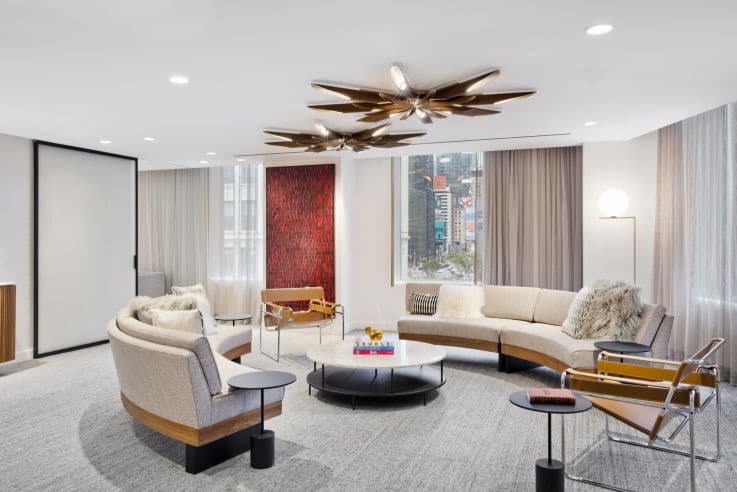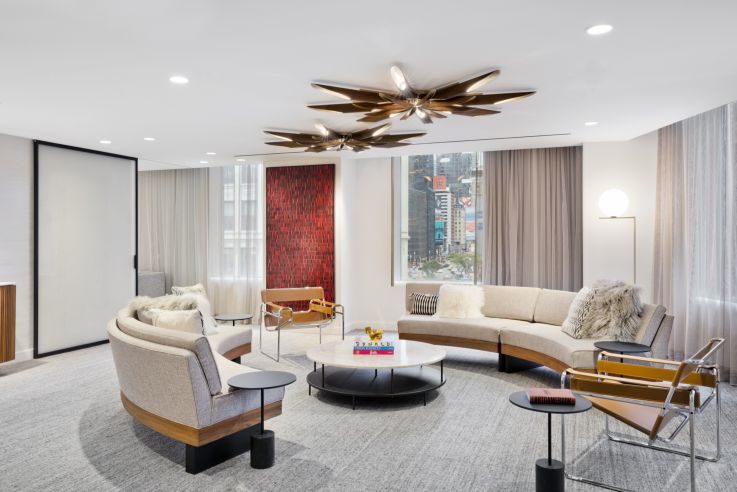 Image credit: Connie Zhou
The concept store has changed. It now focuses increasingly on trialling a new design idea or initiative, rather than selling a lifestyle.
Here, we bring you a round-up of the best examples of new concept stores for October, with a keen eye for stores that push new retail innovations.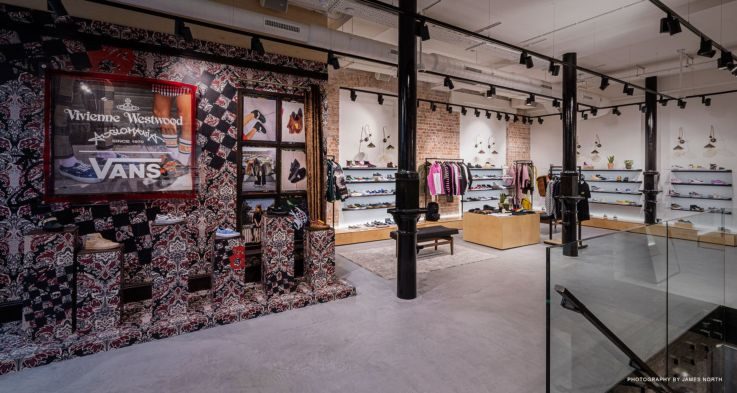 Image credit: Vans/James North
Vans boutique store (London)
The new Vans store in Covent Garden is just the beginning of its retail transformation. Designed by the Vans in-house team, the store will stock a premium selection of footwear, apparel and accessories including 'Vault by Vans' and the latest collaboration with Vivienne Westwood. A notable new addition is the dedicated activation space in the basement which will house installations, workshops and events.
PUMA (Bengaluru, India)
German sportswear retailer Puma has launched its first tech-enabled experience store in India. The flagship has been designed to accommodate customisation and engagement zones, including F1 simulators.
The customised merchandise can be designed on interactive screens, and the orders placed directly with the warehouse. From here, customers can choose to have the items shipped to their home address.
The store stocks the largest selection of merchandise available in the country. There are also exclusive products available as well as global collaborations with well-known celebrities. It's a great execution of a tech-fuelled experiential space.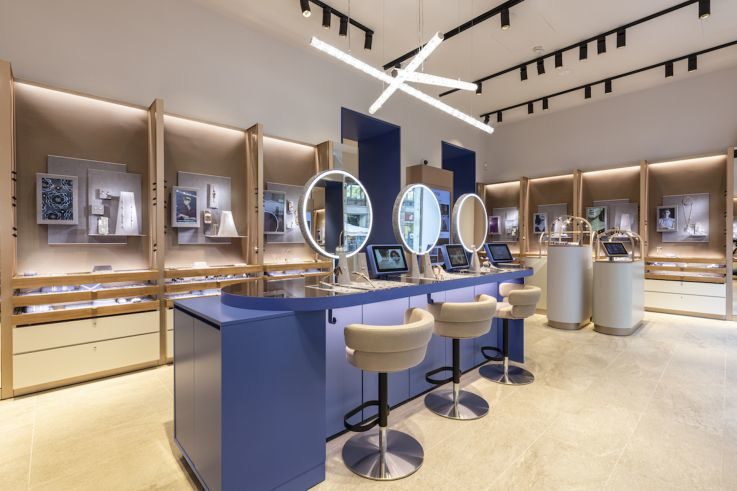 Image credit: Patricia Urquiola
Swarovski Crystal Studio (Milan)
The world's first crystal studio has opened in Milan and it shows a new direction for Swarovski, which has been trialling different concepts across its stores. As a result, the successful elements have come together in the Crystal Studio to create an engaging experience for customers.
The retailer was conscious of embracing omnichannel retail to keep up to date with where retail is now. The store features interactive digital touch points and a 'Sparkle bar' – where customers are able to discover new products and create new looks. The digital screens display style tips from influencers in its online community – a smart move for increasingly social-media obsessed consumers.
A Ma Maniére (Houston, Texas)
A Ma Maniére's new concept is a retail store and restaurant. The luxury restaurant known as A Ma Maniére EATS is an intimate kitchen offering new and elevated American fare. The space will also host private events.
The retail side of the space will offer an expansive collection of streetwear and luxury brands as well as high profile sneaker releases. To coincide with the store and restaurant launch A Ma Maniére teamed up with Nike to tease a limited edition Air Force 1. The idea behind the restaurant was to create a relaxed and comfortable environment that customers will want to spend time in.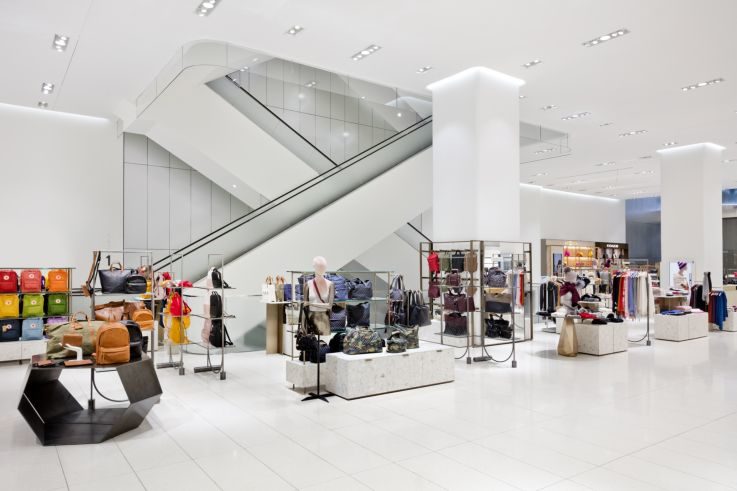 Image credit: Connie Zhou
Nordstrom (NYC)
There's a lot to get excited about with the opening of luxury department store Nordstrom's new space at the base of Central Park Tower. Arguably, the most exciting new concept in the store is the salespeople that will deliver food to customers throughout the seven-storey space.
Whether you want a double cheeseburger or a doughnut, a cocktail or a coffee, the headset-wearing staff can deliver to you wherever you are in the store. The retailer believes that keeping customers' blood sugar levels up will keep them in store for longer. The food prices are very reasonable in a bid to attract as many customers as possible. It also seems like a smart move given that Nordstrom reports that one in four purchases made in its stores are food and beverage based.
Luminox pop-up (NYC)
Watch brand Luminox is celebrating 30 years in business by opening up its first ever store in the US. It will be the first time customers can buy watches from the brand directly as opposed to wholesale partners. The space will stock the entire Luminox range, with custom fixtures displaying animated product knowledge.
To ensure customers enjoy their visit to the store there is a coffee bar by Bleu Coffee where customers can connect and be part of the outdoor community. There will also be exclusive products available here first to ensure fans of the brand will make this a destination.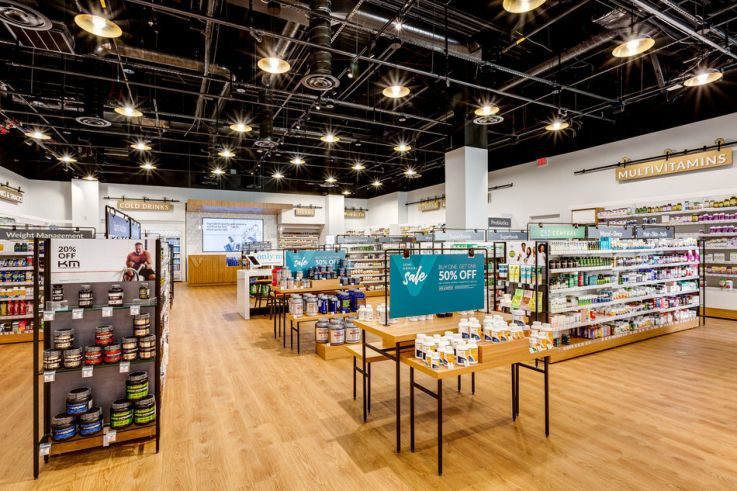 Image credit: The Vitamin Shoppe
The Vitamin Shoppe (Edgewater, New Jersey)
The Vitamin Shoppe has redesigned its existing store to create a new 'Innovation Store' in order to move the customer experience forward. The space is packed with new features to make the customer experience as simple as possible.
There are on-demand digital product guides, mobile POS checkouts and a personalised health assessment and subscription service, to name a few. The space combines retail and education through technology which has been installed through a partnership with Spacee.
The tech enables quick recognition of any item in store and can display the relevant info on an LCD screen. The store clerks use tablets to help customers check out quickly or call up information for them without leaving their side.
Want all of our best insights? Book your future of retail presentation today and we'll tell you everything you need to know to get ahead.