Retail openings
The best new London retail openings September 2019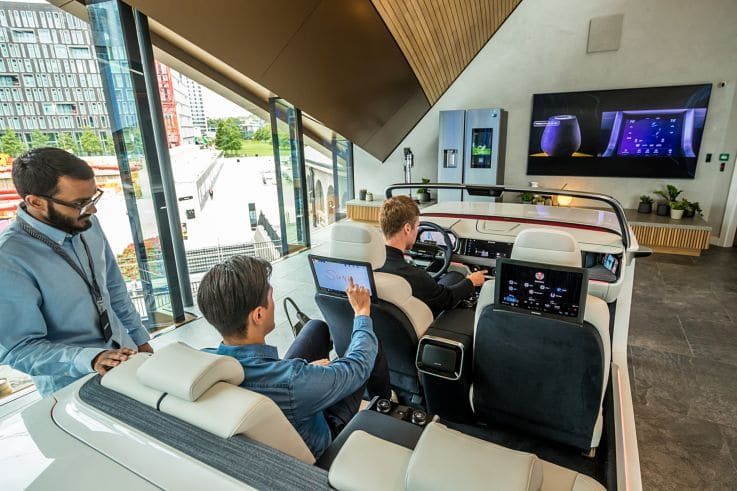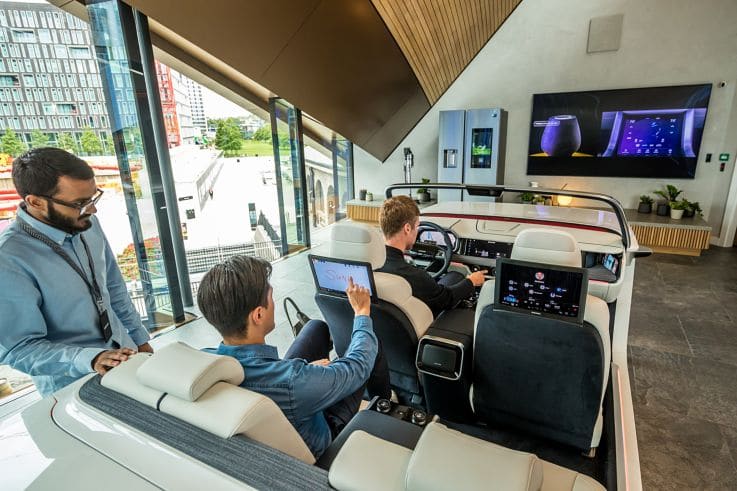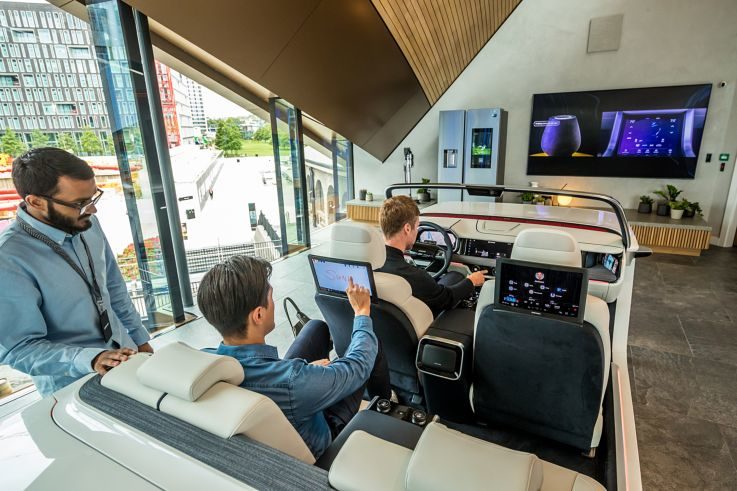 Image credit: Samsung

It's been a huge month for new retail openings in London. As ever we've got our finger on the pulse, so here's a round-up of the very best new stores for September, from a car vending machine to Microsoft's new flagship.
Auto Trader's contactless car vending machine
Passersby in London can now purchase a brand new Renault Zoe using the contactless payment feature on their phone. Auto Trader has installed an innovative system that allows people to pay for the car without any human interaction. Following successful payment, the key is then dropped into a compartment and the automatic door opens to release the vehicle. The idea behind the scheme is for customers to avoid the awkwardness that comes from haggling over the price of a car – and to show where the automotive industry could be headed in the future.
[youtube https://www.youtube.com/watch?v=tp2Lye5w_5g&rel=0&controls=0&showinfo=0&w=737]
French Connection Studios
The new home of French Connection on Duke Street features exclusive products designed only for this space, with a limited number of each style available. Offering menswear, womenswear, homeware and fragrances as well as books and magazines, it has partnered with artisan coffee shop Fernandez and Wells to offer food and drink too. It's also home to a photography studio, which aims to shoot digital and influencer content and create some buzz around the brand.
PUMA Endorphin store
PUMA has launched an innovative pop-up store at Protein Studio in Shoreditch. To promote the PUMA LQD CELL trainer, it's using playful interactive experiences to boost mental and physical health. The space is split into a calm zone (breathing exercises and meditation), focused zone (fast paced rhythmic exercises) and energy zone (HIIT exercises). It's a smart concept, connecting its new product with a relevant and uplifting experience in one space.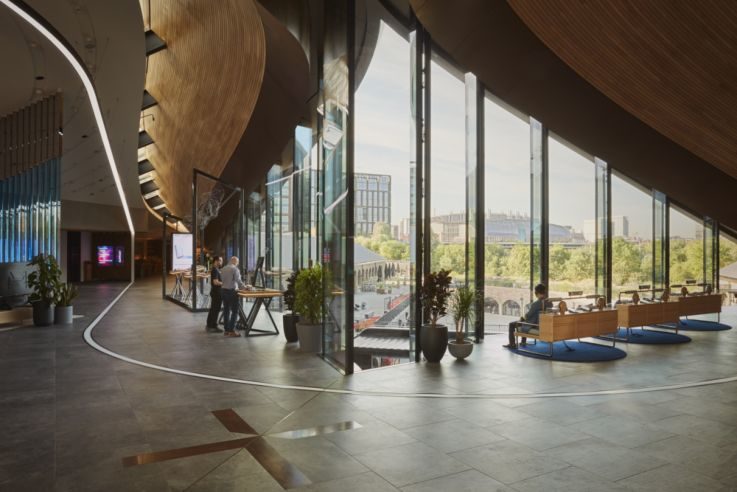 Image credit: Samsung

Samsung KX
Samsung's much hyped new space at Coal Drops Yard in Kings Cross is essentially a marketing space for the brand. There are no tills, and instead the space is packed with hallmarks of experiential retail, including gaming lounges, co-working spaces, DJ booths, an event space and personalisation bars to design your own products. It also features a digital graffiti wall, a 'kitchen of the future' and a travel photography workshop. This is a pure engagement space, designed to bring technology to life and to encourage visitors to play.
McDonald's take-away
Fast food giant McDonald's is piloting a take-away only service on Fleet Street in central London. There is no seating, a reduced menu, and the goal is to get customers in and out of the store as quickly as possible. Customers use a touch-screen kiosk to place orders in the stripped-back space, and the whole experience is deliberately different to its typical newer spaces which have aimed to be more engaging, social spaces.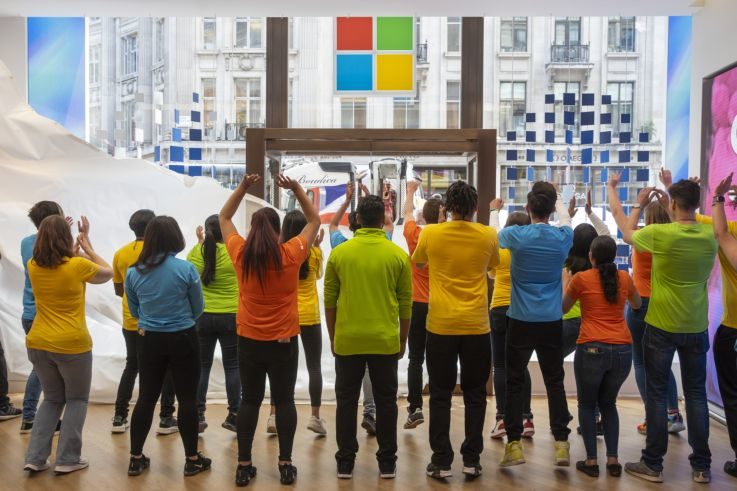 Image credit: Microsoft
Microsoft Flagship
Microsoft's first European flagship has opened right in the heart of Oxford Circus. The focus is entirely on experience and brand engagement, with a 'community theatre' holding Microsoft workshops for kids and parents. It also features a huge gaming centre, a McLaren Senna racing simulator, and an 'answer desk' which is Microsoft's answer to Apple's geniuses. Click and collect is also a prominent feature, ensuring the space is functional as well as engaging.
Ganni Boutique
Scandi fashion brand Ganni has opened its first physical store in the UK. The store in Soho is an Instagrammers dream with pastel coloured walls and confetti printed backdrops. In an effort to be more sustainable, the brand is offering a 'take back' scheme in store, where customers can drop off unwanted clothes and shoes. The store itself features recycled plastic plinths and trays made of repurposed cloth.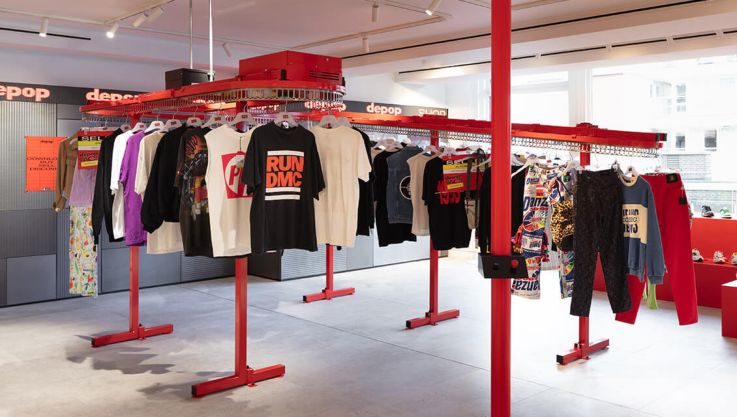 Image credit: Selfridges
Depop Selfridges pop-up
Cult shopping app Depop is opening its first physical store in Selfridges. It offers a rotation of different Depop sellers with curated edits from their own collections. Interestingly, it also features a kinetic rail that shoppers can control, giving them complete availability of items. It also offers a range of events and workshops, and has worked with Selfridges to offer products exclusively through the Selfridges website too.
Hølte
Hølte is one of several new start-ups engaged in 'IKEA hacking' – customising your IKEA furniture. Its first showroom displays how it can transform IKEA products into high-end, personalised pieces. What's even better is that nothing is solely for display; there is a working kitchen and a dining table used for meetings and events. The space even hosts supper clubs. Hølte represents a fascinating new trend in retail, and this space gives Londoners a chance to engage with it first hand.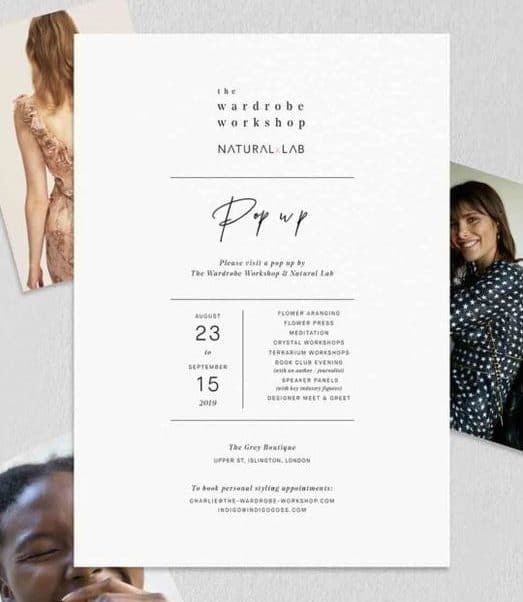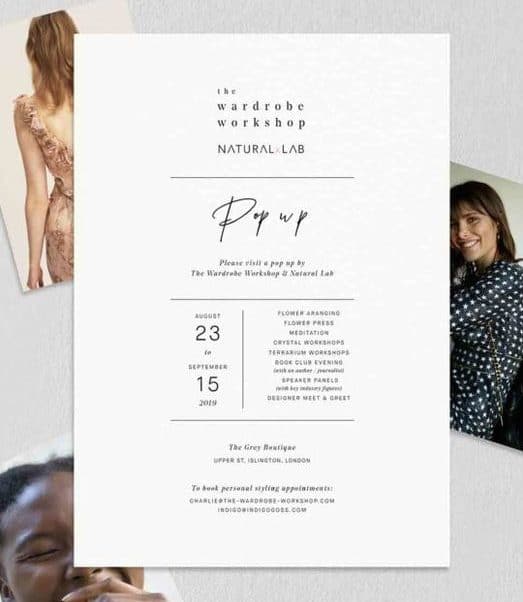 Image credit: The Wardrobe Workshop
The Wardrobe Workshop and Natural X Lab pop-up
This luxury, sustainably focused pop-up in Islington brings together two similarly minded brands. Natural X Lab focuses on products that are designed to last, made with natural ingredients, and also repairs existing products to reduce the environmental impact of landfill. The Wardrobe Workshop showcases unique brands as well as pre-loved items.
The space hosts events including crystal workshops, speaker panels with key industry experts and designer meet and greets. It's great to see two likeminded brands working together in a positive way – and it's another example of a space that's as much about engagement and education as it is about selling.
Explore the best of London in person and get all the inspiration your retail business could ever need on an Insider Trends London retail safari.