London
The Best New Retail in London – August 2023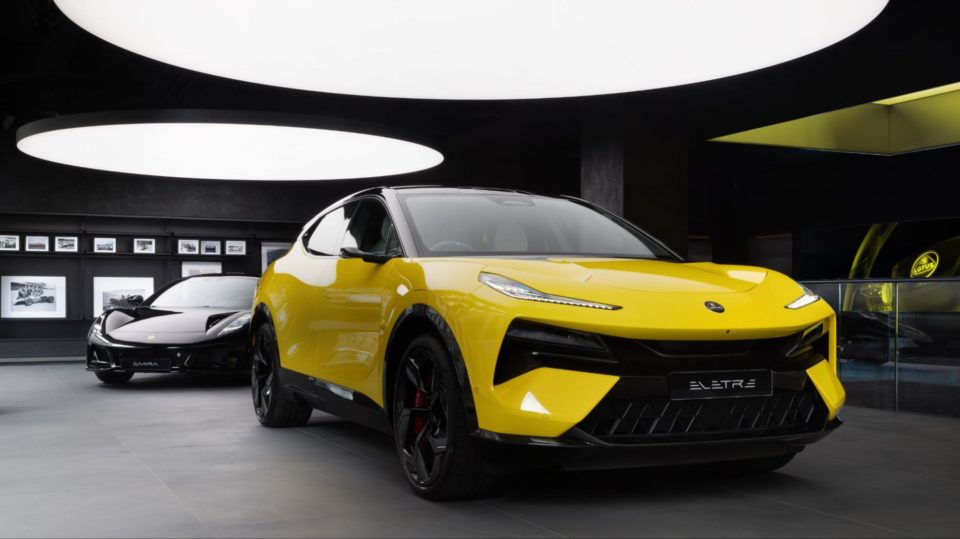 London is one of the best places for exciting retail stores in the UK, with brands vying to place their flagships in the city.
This month's store trends include providing in-store expertise and appealing to collectors. We have found an entertainment brand that features six stores in one, a motoring brand that includes a gallery, and a bespoke sneaker experience.
Brands also understand that providing customers with VIP treatment, in the form of personal shopping, bespoke customisation and lounge areas, can increase footfall in-store.
Without further ado, here are the top exciting new London retail spaces our team have found for you this month.
Bandai Namco, Camden
Entertainment brand Bandai Namco has launched its first UK retail space in Camden Market.
The space incorporates six shops designed to allow customers to interact with different Bandai Namco characters and products. There is also an arcade and café on premises.
Shoppers can purchase figurines and plush toys from Banpresto, which will also offer items exclusive to Camden. For those looking for premium collector items, MegaHouse has both scale and miniature products from a variety of anime and comics. Stationery is available at Sun-Star, and fans of the One Piece card game can not only purchase additional game packs, but also take part in events and access limited edition cards.
There are also other fun elements for customers, such as Gashapon, which houses vending machines for miniature Bandai collectables, and Ichibankuji, an opportunity to purchase tickets to win rare toys and figurines.
London Sneaker School, Saville Row
Educational establishment the London Sneaker School, in partnership with Canvvs – a community for creators, has opened a new concept store in Mayfair.
The school teaches designers how to design and create footwear and the new store extends that vision by offering products to the public. Customers can have bespoke sneakers created, with advice provided from designers from the school. The footwear will be handmade, and there will be personalisation elements offered by Canvvs artists.
There will also be the opportunity to take part in online and in-store courses, so that sneaker enthusiasts can learn the creation process of sneakers.
Lounge, Westfield
Following the success of its pop-ups around the country, lingerie brand Lounge is launching its first UK bricks-and-mortar store in White City.
Visitors will be able to benefit from bespoke fitting services, with a number of in-store advisors on hand, as well as instructions in the changing areas. The store will stock a wide range of sizes across its entire product line from sleepwear to underwear, and customers can access free next-day delivery in addition to personal shopping services.
Lotus, Mayfair
Iconic British motoring brand Lotus has a new flagship store in London dedicated to immersive experiences.
The store will showcase the brand's new range of electric vehicles, including the Emira sports car, and customers can also purchase special Lotus products, such as a wireless speaker designed in collaboration with KEF. There will also be something for the car enthusiasts and Lotus fans in the form of a gallery space to view and learn more about its heritage through classic designs seen in films and motor racing.
Customers looking for a more personalised experience can access a VIP lounge for expert guidance on adding bespoke customisation to their new car.
Fisker, Westfield
Electric vehicle fans are getting a new store in the form of a Fisker Lounge in London.
Visitors to the space will immediately have access to a Fisker Advisor who can answer any queries on electric cars and show them the range, including the Fisker Ocean. There will be the opportunity to test features on a Fisker electric SUV, such as Night Drive. Customers can also get into the vehicle and examine the look and feel in more detail.
Bloobloom, Kings Road
Luxury eyeglass brand Bloobloom has launched its latest store in London.
The store evokes a sense of retro minimalism, with a sleek wood and metal interior. The centre of the store has a counter that resembles a dressing table with a mirror. The materials are sustainably sourced, in keeping with the range of eyewear from the brand.
A range of services will be made available to customers, including eye exams, repairs and styling. Customers can access the latest collection, which includes six new styles, in addition to products from brands like Londoner and Charmer.
Looking for retail insights? A tailored retail report will tell you everything you need to know about the trends impacting your business – with no fluff.