Strategy
How to Create a Competition-Beating Omnichannel Retail Strategy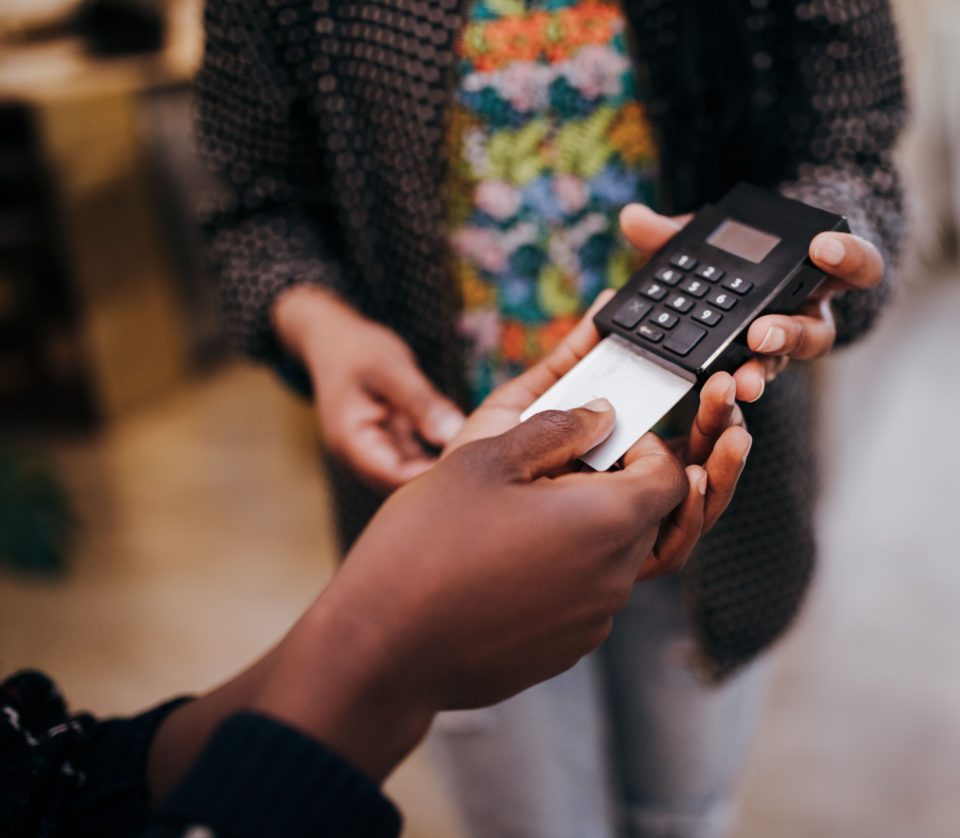 The future of retail is more joined-up than ever. The businesses with truly connected, omnichannel experiences have been shown to grow faster and be more profitable than the competition.
Despite this, many retailers still work, think and capture data in silos. Employees have different visions of what omnichannel commerce can be. For as long as this happens, retailers miss out on omnichannel's full profit-boosting potential.
Research by Facebook IQ shows that 41% of shoppers worldwide prefer a mix of in-store and online shopping. Only 24% prefer to purely shop online.
Another study by Facebook IQ found that 72% of US shoppers use at least one type of omnichannel collection method. 81% also said they made a purchase in-store after discovering a product on social media.
Similar findings were reported by enVista who found 72% of shoppers tend to choose retail brands that allow them to buy and return across channels.
Need more proof?
42% of consumers say a seamless experience across all devices and channels is a top priority.

Customers who engage on multiple channels visit stores 23% more often.

Omnichannel shoppers spend 15% more than single channel shoppers, and transact 50% more often than store-only shoppers.
Unfortunately though, retailers are still failing to hit the mark when it comes to omnichannel commerce.
What's worse is that many think they're doing better than they actually are.
In a survey of UK consumers and retailers by buy now, pay later (BNPL) leader Klarna, 75% of retailers said their omnichannel capabilities are sophisticated. However, 50% of shoppers feel they lack consistency between websites and stores.
What's more:
89% of the consumers use multiple channels to search and spend

88% of shoppers value seeing and feeling items they're buying in real life

49% of consumers like being able to see items in-store, but pay online

76% of shoppers highly rate the ability to check stock levels in-store via a website or app
In this post, we will explain exactly what omnichannel retail is and share the exact steps you can take to develop a successful omnichannel strategy that will put your ahead of the competition.
Contents:
● What is the Difference Between Omnichannel and Multichannel?
● What Does an Omnichannel Customer Experience Look Like?
● How to Develop and Build an Omnichannel Strategy
⚬ What is an Omnichannel Retail Strategy?
⚬ Why is it Important to Create an Omnichannel Retail Strategy?
⚬ The Starting Point for an Omnichannel Retail Strategy
⚬ The 10 Steps to Creating a Successful Omnichannel Retail Strategy
⚬ The Big Omnichannel Strategy Mistakes to Avoid
● Are You Ready for an Omnichannel Retail Strategy?
⚬ How We Can Help With Your Omnichannel Retail Strategy
What is Omnichannel Retail?
Omnichannel retail connects all selling and communication channels to create a consistent, seamless customer experience.
It means that your customers can move between and combine all touchpoints into a single customer journey effortlessly. This includes the physical store, website, social media, app, voice commerce, chatbots, call centres, AR and VR experiences, and much more.
The cool thing is that the particular channels used and the journey taken can change with every purchase depending on the customer's wants and needs in the moment.
And that is what retail is all about right? Serving customer wants and needs.
Omnichannel commerce, or omni-channel as some prefer, increases sales by enabling customers to buy in the way they want.
A customer might see a product on Instagram, go to a physical store to try it and place an order online. They might visit a physical store, create a digital wish list and then order online from home at a later date.
They might see a product online and have a phone or video call with an expert member of staff in the store to get more information or advice before buying. They might buy online and have the order sent to the store to collect, where they could be recommended accessories or add-ons.
They might order online and have the product delivered to their home by an expert who helps them set-up the product or waits while they try on items. Or they could combine channels in a million other ways.
If you only have a physical retail store in one location you, by definition, have a limited potential audience. Even multiple stores in multiple locations can only serve a customer base that is able to visit those places during opening hours.
If you have just a website, you have a much larger reach but you're going to miss out on some potential sales as not all customers will be online and not all of them will be comfortable buying online.
Or they may be happy to buy online but not in your particular product category. Or not for a specific occasion.
Your individual buying channels are all limited in sales reach.
Omnichannel retail isn't just about purchases though. It also extends to offers, support and communication and making that consistent across all channels.
This all enhances the potential for you to make a sale by removing friction and putting information wherever the customer is.
Another aspect of omnichannel commerce is that it gives you a single, unified view of your customer because you can see all interactions across all channels.
As you'll see in a moment, this is incredibly valuable when it comes to fulfilling customer expectations.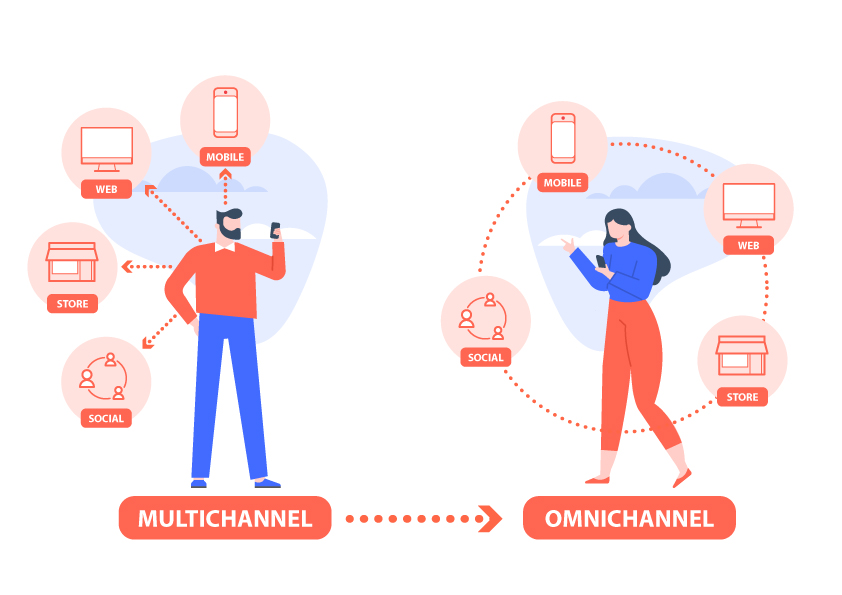 What is the Difference Between Omnichannel and Multichannel?
Hang on.
What's the difference between omnichannel and multichannel then?
It's actually pretty straightforward.
Single Channel Retail
This is your classic retail.
A single channel retailer has just one channel for selling through such as a physical store or a website.
Your local, independent convenience store is probably a single channel retailer.
Multichannel Retail
Multichannel retailers have multiple channels or touchpoints that customers can buy through, such as a store, a website, or an app. These channels can be both online and offline, but they all tend to work as separate silos.
Most modern retailers are at least multichannel businesses.
Omnichannel Retail
As already mentioned, omnichannel retail brings together multiple channels and links them together to create an integrated experience.
Omnichannel is a retail ecosystem, not built around your brand, but built around the customer.
The more retail channels are integrated, the better ROI the whole ecosystem delivers.
For example, the more data that is shared across channels, the more each channel can be optimised. The more each channel is designed with other channels in mind, the more each channel can play to their individual strengths, and the more likely it is that one plus one will equal three.
M.M.LaFleur is a fantastic example of an omnichannel retailer.
The D2C clothing company has an e-commerce website that it uses to sell to customers. It also has in-person showrooms in the US where customers can book an appointment with a personal stylist.
The stylist will pre-prepare a curated closet of items to try based on customer size and style preferences. Purchases are shipped to the customer at home, free of charge. Items can also be ordered for curbside collection.
M.M.LaFleur has also expanded into virtual appointments where stylists create a lookbook and then ship items to the customer to try at home. Stylists review the customer profile for previous purchases and returns to help guide their choices.
What's more, M.M.LaFleur has built a community outside of just selling through virtual workshops, live chats and in-person events.
The company has a Slack group that delivers outfits inspiration and the ability for customers to connect with one another. It also runs an online blog and newsletter called The M Dash, which delivers interesting and inspirational content to its target audience.
The majority of retailers may say they have an omnichannel experience, but there's a big difference between offering the basics and taking advantage of omnichannel's full potential.
They also need to bear in mind that omnichannel isn't something that you tick off or achieve. It's an ongoing journey, a new way of doing business. As new channels emerge, and channels can be brought together in new ways, new possibilities emerge. The best retailers are always at the forefront, taking advantage of new opportunities.
Before you can start creating industry-leading omnichannel ecosystems, it's important to understand what omnichannel looks like in terms of customer experience.
What Does an Omnichannel Customer Experience Look Like?
One of the easiest ways to understand omnichannel is to look at it from the customer's experience.
Omnichannel typically makes the buying journey shorter, easier, faster, more convenient, more enjoyable, or a combination of all of the above.
As such, it's easy to see that it reflects the way that customers want to shop.
Many are in fact already moving between channels when buying, such as seeing a product on social media, going to the retailer's website to find out more, and perhaps visiting a store to try it. But journeys constructed in this way by the customer can often be fragmented and unintuitive with more friction than anyone would like.
Retailers can use omnichannel to smooth out these interactions and to connect the different elements of the buying journey natively.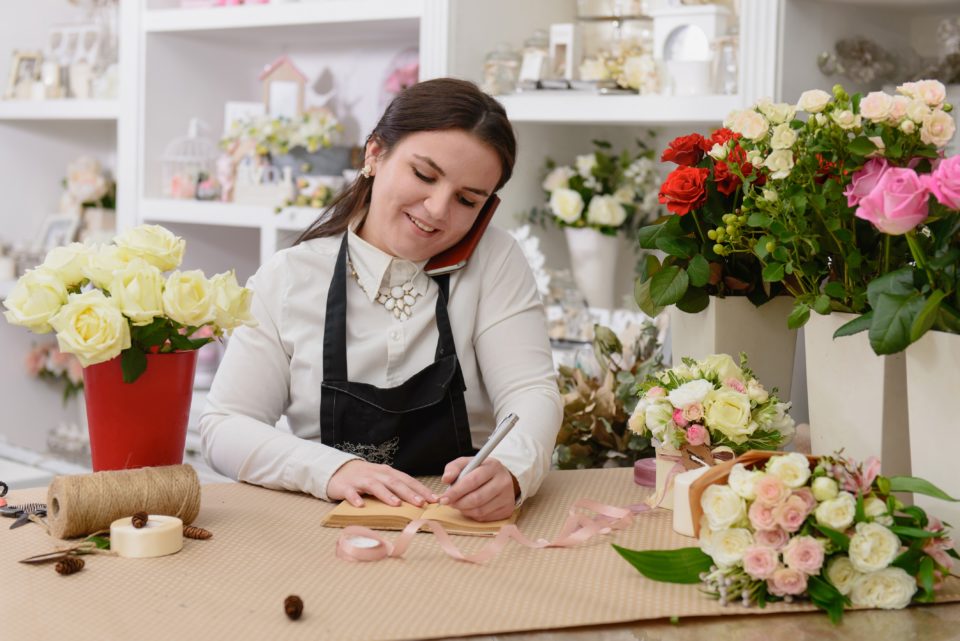 One example of an omnichannel customer experience is the addition of an 'in-store mode' to a retailer's app.
This gives customers access to the digital tools and information they are used to when buying online, but in the store. As they view items in the store, shoppers can scan a QR code or the product itself to find all the information they want.
This includes product information, FAQs, videos about how to use the product or install it, information about how or where it was made, and online reviews.
They can press a button in the app to request help from a human staff member, who comes to find them in the store. They can search for an item in the app to locate it in a big store, and get live directions there. They can scan mannequins to see what items they're wearing, and see what sizes are currently available in-store and online. They can scan an item and ask for it to be sent to the fitting room, in their size.
It's not hard to see how this transforms the customer experience and why shoppers prefer omnichannel experiences.
How to Develop and Build an Omnichannel Strategy
What is an Omnichannel Retail Strategy?
First, let's look at what an omnichannel retail strategy is.
An omnichannel retail strategy simply means that a retailer or brand is using omnichannel principles – an ecosystem of connected online and offline channels – in their business strategy.
It also refers to the plan or method around delivering omnichannel capabilities including what channels will be offered, how they will be connected, and what customer journeys will be allowed.
It helps retailers and brands identify which actions to take and where to direct their operations in order to create an omnichannel customer experience for shoppers.
Why is it Important to Create an Omnichannel Retail Strategy?
The truth is you don't have a choice.
Time and time again, we've seen that the more that channels blend, the more retailers win.
This is because customers want to shop in an omnichannel way. They also buy more, spend more, are more loyal, feel more connected, and recommend brands more.
60-70% of adults say they are omnichannel customers

85% of customers research online before visiting the store

Customers who engage on multiple channels visit stores 23% more often

Multichannel shoppers spend 3 times more than single channel shoppers

73% of shoppers use multiple channels during their shopping journey

Omnichannel brands are more likely to be recommended to others
These stats should alleviate any fears that digital channels cannibalise physical ones. In fact, by pushing digital, more customers will be more aware of a retailer and more likely to drop into the store.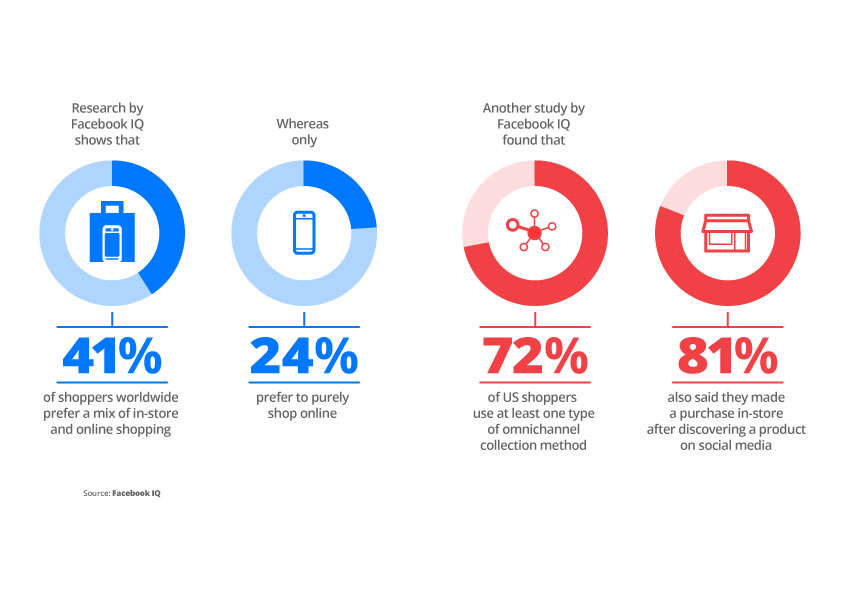 As you can see, the benefits of an omnichannel retail strategy are significant:
Greater customer reach

Advantage over competitors

Higher customer satisfaction

More customer data

Increased customer spend

Higher sales

Greater customer engagement

Increased customer loyalty and retention

Better customer experience

More operational efficiency
Here's what you need to do to develop an omnichannel retail strategy that does all of the above.
The Starting Point for an Omnichannel Retail Strategy
It can feel overwhelming when you start thinking about an omnichannel retail strategy.
But you actually know more than you might think.
Here are some questions to ask yourself about your business:
● What is our company mission?
⚬ Do we want to expand or strengthen our presence in certain markets?
● What is our position in the market (truthfully!)?
● What are our competitors offering?
● What experiences would set us apart from our competitors?
● What sort of relationship do we have with our customers?
● What sort of relationship do we want to have with our customers?
● Where have we been successful in the past in our strategy? (eg physical, digital, loyalty etc)
● What resources do we have? (eg tech, store assets, warehouses etc)
● What expertise do we have? (eg tech, logistics, marketing, design, experience etc)
● Where are we lacking? (eg expertise, information, resources, capabilities etc).
⚬ Is there anything we don't understand?
● What developments do we already have in progress across the business?
● Where do we see value or opportunities in omnichannel for our business?
● Where do we want to be in the next five years?
⚬ What do we want to achieve through omnichannel?
You may not have answers to all of these questions, but they are a starting point for clarifying what it is that you want to achieve as a business and where omnichannel can help.
They can also help identify what your business has to work with and where the gaps are.
The 10 Steps to Creating a Successful Omnichannel Retail Strategy
Once you have an idea of what your business goals are and how you want omnichannel to support those, you can start to map out your individual omnichannel retail strategy.
These 10 steps will enable you to create a solid omnichannel retail strategy that delivers a return on your investment.
1. Get Buy-In From Everyone
If you want an effective omnichannel strategy that delivers value to both you and the customer, you need to get buy-in from everyone across your business.
Omnichannel is not a single department project. Omnichannel spans your entire retail operation from sales and marketing through to tech, from store management to logistics.
Why is This Important?
Everyone needs to be aware of what you're aiming to do and to be committed to the cause. This is particularly important because omnichannel isn't something that you can 'complete' and tick off a list.
Omnichannel is a mindset around retail that needs to be embedded into the culture of your business. You will need to keep evolving and developing your omnichannel retail strategy over time and you can't do this if your entire operation isn't constantly mindful of it.
2. Find Out What Your Customer Wants
It's important to make sure that you really know your customer when thinking about an omnichannel strategy. This includes your current customer base, as well as new customers that you want to target.
You can look at the existing data in your business to get a picture of who customers are, where they are located, what they're buying, how much they spend, how often they shop with you, which channels they shop through etc.
But it's also worthwhile talking to customers directly and analysing their feedback. Surveys can also help to build up a picture of your customer.
Why is This Important?
The more sources of data you can gather, the better your picture of the customer will be. This includes using all of your channels as data sources. For example, your store staff can tell you about common customer journeys that they see or questions that they get asked.
If possible, you should also gather information about how customers shop with your competitors. This could tell you, for example, that your target customers prefer to use an app or a social media channel that you don't currently offer.
3. Identify Your Existing (and Potential) Touchpoints
Think about every touchpoint you already have for connecting with customers.
This will include things like your physical spaces, your website, your app and your social media channels. It will also include any customer service phone lines you have, a postal address for customers to write to and even your HQ that customers may pass by.

Try to think beyond just the obvious here. For example, other touchpoints could include:
Marketplaces like Amazon that you sell through

Advertising (in print, online, on the radio, on billboards, on buses etc)

Flyers or promotional material

Sponsorship of events or sports team

Presence in video or online gaming

Books about your brand or business

Collaborations or partnerships with other companies

Newsletters (email or printed)

Brand magazines

Receipts (digital and physical)

Product packaging

SMS/Text

Events or activations that you run

Voice

Chatbots

Livestreaming

Delivery
Why is This Important?
No touchpoint is too small. Consider the famed giant mugs from Sports Direct that are often given away for free. Every time someone sees that mug, whether at home, at work, or visiting a friend, it is a touchpoint for the brand in helping them remain top of mind.
The list of possible touchpoints above may also give you some idea of potential touchpoints that you may have overlooked and could incorporate in the future.
And remember, you may not directly control each touchpoint, but that doesn't mean that it isn't an opportunity for connection or that it doesn't have an impact on your relationship with the customer.
For example, most retailers don't handle deliveries to the customer's door themselves but work with a logistics partner. That means you can't control what the delivery driver says or does, but you may be able to change your packaging to make for a more memorable customer experience.
4. Think About the Purpose of Each Touchpoint
Once you have your list of touchpoints (which is probably longer than you initially thought), it's time to think about the purpose of each touchpoint.
Does that touchpoint exist to communicate with customers? Does it exist for brand awareness and marketing? Is it there to help them find information or get support? Does it exist for them to transact through? Is it operational?
Some touchpoints may do just one of these things. Some may do all of them, such as the store.
You should also start to think about whether these touchpoints can be made shoppable (if they aren't already).
It may not be possible to do this for every touchpoint – and you may also not want everything to be directly shoppable – but it's worth thinking about. Sometimes a small tweak, such as adding a QR code to a flyer can make it shoppable by directing the customer to the website or triggering an augmented reality experience.
Even the Sports Direct mug could be made shoppable if it was printed with a QR code on it!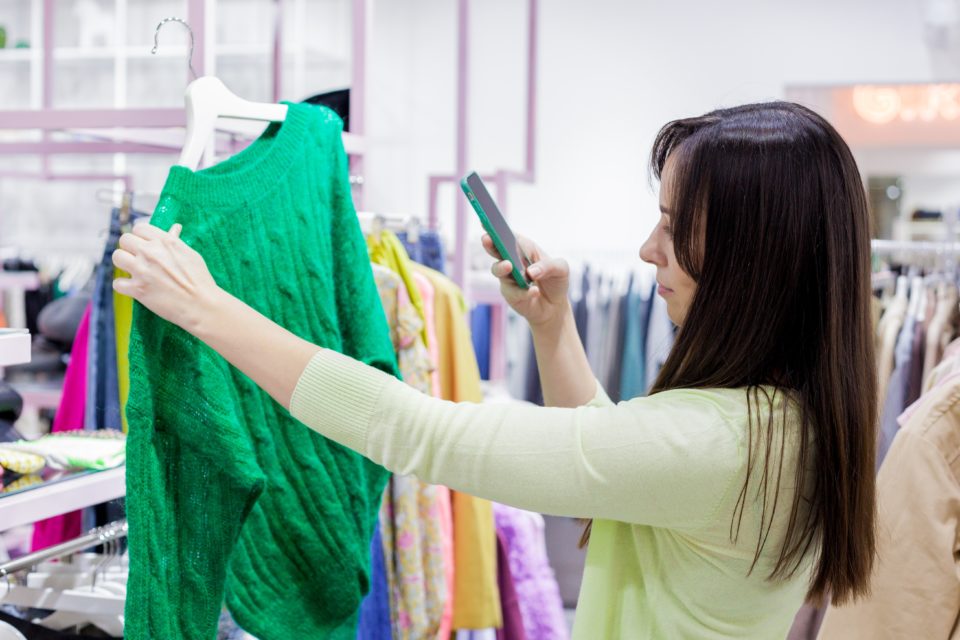 Why is This Important?
By identifying the role that each touchpoint fulfils – and the additional roles that they could expand to, you can start to see how they can be connected.
It also enables you to map out common customer journeys. This can help you identify which channels you want to prioritise in your omnichannel strategy or that you want to build out from.
You may also be able to see where journeys currently fall off and why – is it a lack of information, are there too many barriers to making a purchase, do customers get overwhelmed? This will help you identify where omnichannel can bridge the gaps between online and offline.
5. Pick Your Channels
You don't have to use every channel that is available to you.
By doing your homework on getting to know your customer, you should have a good sense of how your customers are interacting and shopping with you. Do they go to the store? Do they use your app? Do they visit your website? Which social media channels do they use? Are there some channels that they use for info and support only and some that they only buy through?

This is where any competitor analysis can also come into play. If you identify that a large proportion of your customer base use a certain social media service then you might want to consider making that part of your strategy.
Likewise, your research into your customer may throw up information about where they spend time when they're not shopping with you. If you know which channels they like to use to communicate, to find information, to be entertained, you can craft an omnichannel ecosystem that reflects that.
You'll also have your list of all your existing touchpoints for interacting with and connecting to customers.
Why is This Important?
For the majority of brands and retailers, it will be impossible to incorporate every single potential channel into an effective omnichannel ecosystem right away.
By taking the time to look carefully at the touchpoints that you have available to you, and identifying the ones that are most important or strongest, you can ensure that you're driving as much value as possible right from the start.
6. Decide How Your Channels Will Fit Together
Following on from the previous point, now you know which channels you want to focus on you can identify how they will fit together.
What sort of journeys do you want to enable for customers?
This is where your historic operations will also come into play. If you're a traditional retailer you may be most familiar and comfortable with physical spaces. Digital natives may be the other way.
As such, a retailer with a chain of physical stores may focus on building an ecosystem around these spaces and connecting other channels to support customer engagement with the store.
A digital-first retailer may prefer to look at ways to bring human connection to their website and digital offering such as video calls, virtual appointment and livestreaming.
There isn't a right or wrong answer. The journeys that you want to create for customers, your choice of channels and the way that they fit together comes down to your individual business.
Why is This Important?
You need to be realistic about what you can achieve. If you can't do everything then do what will move the needle for your business the most first.
For example, if you want more in-store shoppers then focus on the connection between your website and the store and enabling omnichannel services like buy online and pickup in store, curbside collection, in-store returns, video call appointments with in-store staff.
7. Identify the Technology Your Omnichannel Offering Needs
Technology is the glue in an omnichannel ecosystem.
In order to not only connect your different channels together, but enable customers to move seamlessly between them in a single buying journey, you will need the right technology.
What's more, Bazaarvoice Inc found that 47% of shoppers globally welcome in-store technology IF it enhances the customer experience and mimics the online experience.
Some technologies that you might require include:
Machine learning

Internet of Things (IoT)

Augmented reality (AR)

Virtual reality (VR)

Recommendation engines

Chatbots

Digital payments

Integrated inventory

And many more.
For some retailers, this may require an upgrade or add-on to their existing platforms and systems. For others, it may be that outdated technology and platforms need to be replaced in order to facilitate omnichannel.
We can help you identify partners and systems that can help you with your specific omnichannel technology needs.
Important things to consider include:
What technology do we already have within the business?

Which channels does this technology need to connect?

Does this solution work with our existing systems such as POS?

Do we need more than one system to achieve our omnichannel goals or is there one solution that will deliver everything we need?

How will customer data be tracked and stored?

What other operational benefits will this technology provide that will help offset the cost? (For example, more accurate and faster counting of stock,

better supply chain tracking

minimising stock losses or damages, fewer returns, cheaper delivery through in-store click and collect, etc.)

Do we have the expertise needed to manage this technology?
Why is This Important?
It's a fundamental element of creating an omnichannel strategy.
Without technology you can't connect your channels and offer an integrated, consistent experience to shoppers moving between them.
Where possible, choose technology that leaves the door open for you to build in greater sophistication down the line.
You may be starting off with a fairly standard omnichannel ecosystem but if you choose the right technology and solutions you give yourself the foundation to turn this into a great omnichannel offering in the future.
8. Incorporate Personalisation
Where possible you should look at how you can incorporate personalisation into your omnichannel retail strategy.
There are many studies that say that customers want personalised experiences. The Boston Consulting Group found that 87% of customers want a personalised and consistent experience across all channels.
Customers want personalisation because it helps them to feel valued by a brand. It also delivers a better experience by helping them make the right purchases for them as an individual. This includes wants and needs.
In the beauty sector, retailers are using technology to allow customers to match products to their hair or skin colour or type. This gives the customer confidence in their purchase and helps them in decision making.
Personalisation also enables retailers to serve more relevant adverts to customers, to make recommendations of things they may like based on their tastes and past purchases, and to give staff access to customer profile info to support their interactions.
Why is This Important?
Personalisation is always a funny concept as brands, understandably, aren't sure whether customers are comfortable sharing their data.
Generally, when customers aren't comfortable with companies accessing their data, it's because companies are behaving in creepy ways. We all know that companies gather data on us, but the problem comes when our data is being collected without it benefiting us.
We recommend that you give customers the choice of opting in to a more personalised experience, whilst clearly communicating the better experience that is on offer for them as a result.
Show them that if they check in, staff will be able to serve them better, they'll be able to see personalised content on screens, and they'll get less annoying emails as a result. If you do this, a lot of them will choose to opt in.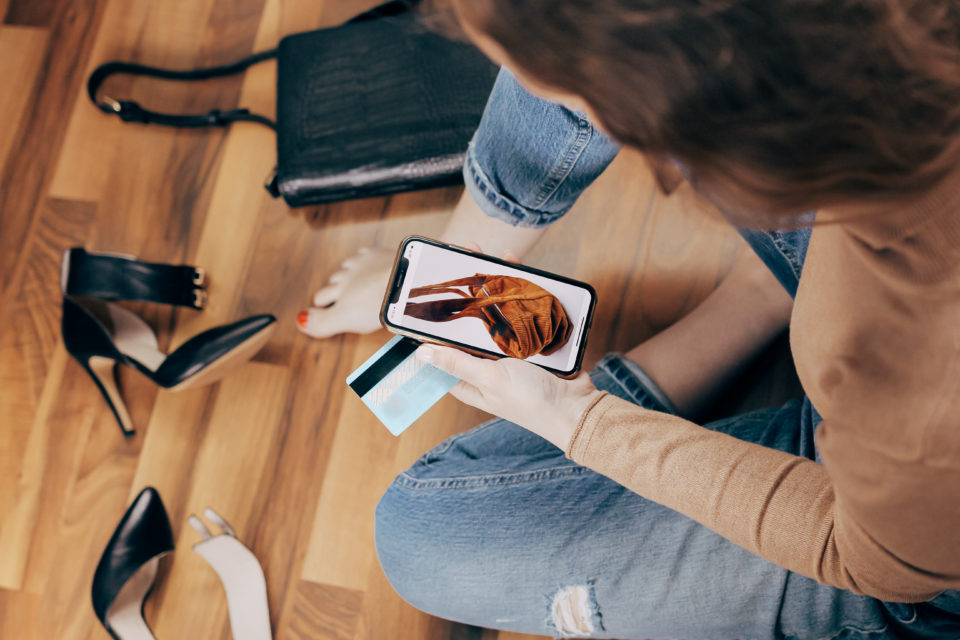 9. Build an Ecosystem of Community-Based Interactions
One of the best ways to think about your omnichannel retail strategy is as an ecosystem for building community.
Customers can't always be buying. So how do you stay connected to them and keep them engaged between purchases?
Integrating yourself with their lifestyle is one way. This enables you to build a community around your brand because you're rewarding customers based on what they do, rather than just what they spend.
For example, Nike's Run Club app helps users to track and improve their runs, including taking part in community challenges. It provides valuable content and information that keeps the brand top of mind.
Why is This Important?
Customers are no longer passive consumers. They amplify, enhance and complete your brand offer when engaged correctly.
When thinking about how to connect your touchpoints together, you should be thinking about more than just making purchases. There are also lots of opportunities for you to inspire and inform customers and to help them discover new products.
For example, Rebecca Minkoff has experimented with connected bags that unlock benefits such as tickets to Fashion Week. Tommy Hilfiger also explored connected products with its Xplore range that rewarded customers when they wore the products.
10. Communicate Your Omnichannel Offering
Make sure that customers know that they shop in an omnichannel way with you.
This means clearly signposting functionality like 'check local store stock' when looking at a product on your website so that customers can see it. Or offering a list of options when returning a product so they know they can take it to a store.
You also need to make sure that you communicate your omnichannel strategy to your staff. For example, it's no good having the ability to scan a product in-store and check the stock availability if your staff don't know about it. It means they can't use it themselves when assisting customers, which may lose a sale, but they also can't tell customers about it if they don't know it exists.
This also goes for your online and social media support teams who may be fielding customer queries and complaints. The more functionality they know about (such as check stock online and reserve before going to the store, curbside collection etc) the better they can support shoppers.
The Big Omnichannel Strategy Mistakes to Avoid
Learn from those who have gone before you.
Here are some of the most common mistakes we see retailers making when they adopt an omnichannel commerce strategy and how you can avoid them.
Keeping the Same KPIs
One question that comes up a lot is about metrics and KPIs. Brands ask how they can set up smart, omnichannel ecosystems while their main KPI is sales per store.
But keeping those same KPIs is a mistake when moving to an omnichannel retail strategy. Sales per store is a 20th century KPI that will keep your business trapped in a 20th century mode of behaviour.
Instead, you should start measuring sales across the whole business, not sales per channel.
Focusing Too Much on Technology
Technology is often a crucial element of an omnichannel retail strategy, but many retailers make the mistake of focusing on the technology rather than
It's easy to get distracted by shiny new technologies or feel that you have to adopt the latest big development (app, AR, VR, metaverse) to keep up.
However, technology for the sake of technology is always a waste of time and money. You must always approach omnichannel from the perspective of 'what value does this provide for the customer?'. This will then help you determine which technologies you need to deliver that value.
The best use of technology is to allow something to happen in a better, more efficient, or more enjoyable way. The technology is the enabler, rather than the focus.
Not Having a Clear Goal for Omnichannel
The reason that you need to do the groundwork as to what your business aims are and how omnichannel fits into that is that it's very easy for an omnichannel strategy to become disjointed or confused.
Every part of the business needs to have the same priorities and be pulling in the same direction. It's important that everyone understands what the aim of your omnichannel strategy is and how it impacts each part of your operation.
If you don't, it can be easy for members of your team to brush off omnichannel as 'not affecting' what they do or not being their 'responsibility'.
Regular, ongoing meetings about your omnichannel strategy, the value it is delivering, how it can be improved, and what can help to keep everyone aligned and committed to making omnichannel a success.
Not Updating Your Omnichannel Offering
We've said it before, but it bears repeating – omnichannel is not something you 'complete'.
You can put in place the best possible omnichannel strategy today, but if you don't continue to revise, evolve and update it as new channels and customer journeys emerge you won't continue to get value out of it.
Always be thinking about the long-term. Get feedback from customers and staff on what is good and bad about your omnichannel offering and act on it.
Keep looking at how customers shop to see if there are shifts in buying patterns or journeys. You should also keep an eye on what they do to inform and entertain themselves as you may want to incorporate the same channels into your strategy.
Are You Ready for an Omnichannel Retail Strategy?
It's clear that if your omnichannel retail strategy isn't up to scratch you're leaving money on the table.
Omnichannel is not a 'nice to have'. It is a business necessity for brands and retailers who want to grow and increase their profitability.
At the same time, omnichannel isn't easy to get right and it's not something you can 'do' once and never think about again. Omnichannel requires the right mindset and the right strategy if you want to reap the benefits.
If you want to create a successful omnichannel retail strategy you need to:
Get Buy-In From Everyone

Find Out What Your Customer Wants

Identify Your Existing (and Potential) Touchpoints

Think About the Purpose of Each Touchpoint

Pick Your Channels

Decide How Your Channels Will Fit Together

Identify the Technology Your Omnichannel Offering Needs

Incorporate Personalisation

Build an Ecosystem of Community-Based Interactions

Communicate Your Omnichannel Offering
Now you know everything you need to about creating a successful omnichannel retail strategy, are you ready to put it into action?
How We Can Help With Your Omnichannel Retail Strategy
Whether you're exploring omnichannel retail for the first time, or your existing omnichannel strategy isn't delivering results, we can help.
We can help you do anything mentioned in this post better as we have the knowledge and tech to tie-together a whole omnichannel commerce ecosystem.
Working with you, we can quickly establish the areas that can be optimised and better connected to unlock profits – across the store and digital experience. We'll help you identify the best omnichannel strategy for your business, with a series of recommendations to boost sales and profits, prioritised according to cost/benefit.
We can review and assess
Your brand's strategy, mission and target customer

Your store experience

Your digital experiences, including loyalty schemes

Marketing, advertising and social media

Data capture and flows

Technology platform, systems and architecture
Book a call today to find out what your omnichannel retail strategy could look like.