London
The Best New Retail in London – December 2022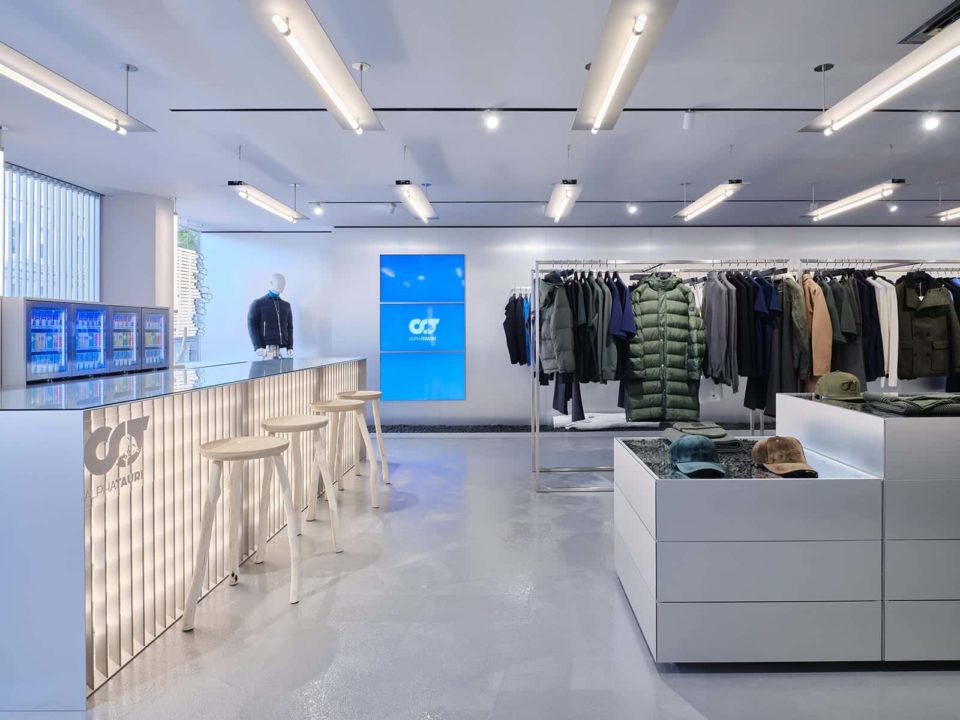 We've got racing cars popping out of walls, Lego AR, Nerf gun target practice, and a whole host of other innovative elements appearing in new stores in London this month.
Retailers are continuing to make their physical stores as engaging as possible by offering new services, designing inspiring spaces, incorporating digital features or connecting with their communities.
Here are all the exciting new London stores we found this month.
Ffern, Soho
Artisan perfumer Ffern recently opened its first flagship store in Soho, which contains crafted items including a Mycelium desk, to showcase its extensive perfume archive. Sustainability remains key to the brand with the store being 100% free of plastic.
Visitors can get advice on scents from Ffern's fragrance specialists, and hot tea is on hand while they browse. Eager customers will also be able to purchase perfumes without being a member of the Ffern ledger, though ledger members will get priority access to events, such as planned workshops with artists. There will also be limited edition fragrances created each season exclusively on offer at the store.
Victorinox, Oxford Street
The 125th anniversary of the Swiss Army Knife has been celebrated with the opening of brand Victorinox's flagship store in Oxford Street. The design of the store is the work of Dalziel & Pow, who wanted to create a modern feel with the striking glass staircase and digital display screens, while retaining the bold red colour of the brand.
Customers can purchase the extended Victorinox collection with watches, suitcases and even perfumes available. Ascending the glass staircase takes shoppers to the specialised floor for Swiss Army Knives and other kitchen items, where there are customisation and personalisation options at the dedicated desk.
H&M, Regent Street
H&M's flagship store on Regent Street has just got a huge revamp with new services and interactive elements added to better integrate its physical and digital offerings.
Shoppers can check in at the newly installed welcome desk for help finding departments and to book appointments at the beauty bar. The beauty bar is one of the new services being offered at H&M, together with beauty brand Dashl, where customers can access treatments for nails, eyebrows and lashes.
There is also a new space for renting clothing, such as partywear, which shoppers can choose online and book to try at the store.
The retailer has also added an AR experience with Lego to entertain any children visiting the store. They can scan a character with their phone to locate them in the store. Adults also have an opportunity to join in the interactive fun with a media wall near the escalators, where they can use H&M fabrics to create digital artwork.
Hamleys, Westfield
The iconic toy retailer is transitioning from pop-up to permanent fixture with a new store at Westfield. It promises to be a captivating experience for all the family with the opportunity for children to meet Hamleys Bear. The store has a team for entertaining and demonstrating toys to showcase its stock for children and parents alike.
Children can also enjoy the physical play areas that have been set up in the new space. They can test a Nerf gun at a practice target, set up some Playmobil toys, play on an indoor slide, and then purchase a dessert from the Hans & Gretal boutique.
AlphaTauri
Innovative fashion brand AlphaTauri has launched a new flagship in Knightsbridge with installations and experiential features. The sleek interior is the perfect backdrop for the brand's clothing collection, accentuated by the deconstructed knitwear and parkas across the space. But the real star of the show is the F1 race car of the Scuderia AlphaTauri team, which is embedded into a wall.
The AlphaTauri store also includes an immersive experience area for customers with display boards showcasing the brand's story, and an LED wall with sound and content that changes throughout the day.
Foot Locker, Westfield Stratford
The new Foot Locker store launched in Westfield Stratford with a live show from Cristale, who is also the brand ambassador for progressive campaign Powered By You. The launch event also featured Crep Protect with their entertaining Cop or Flop machine where shoppers could win footwear products.
The store contains many other interactive elements, such as a game wall, where customers can play other people in Europe and compete to win prizes. Products by local artists are also up for grabs when shoppers collect QR codes around the store. Finally, visitors can take selfies and use a range of backgrounds and stickers to customise them before sharing online.
Do you have a challenge regarding the future of retail? We'll help you solve it with an inspirational retail trend tour. Book yours now.