New York
The Best New Retail in New York – July 2023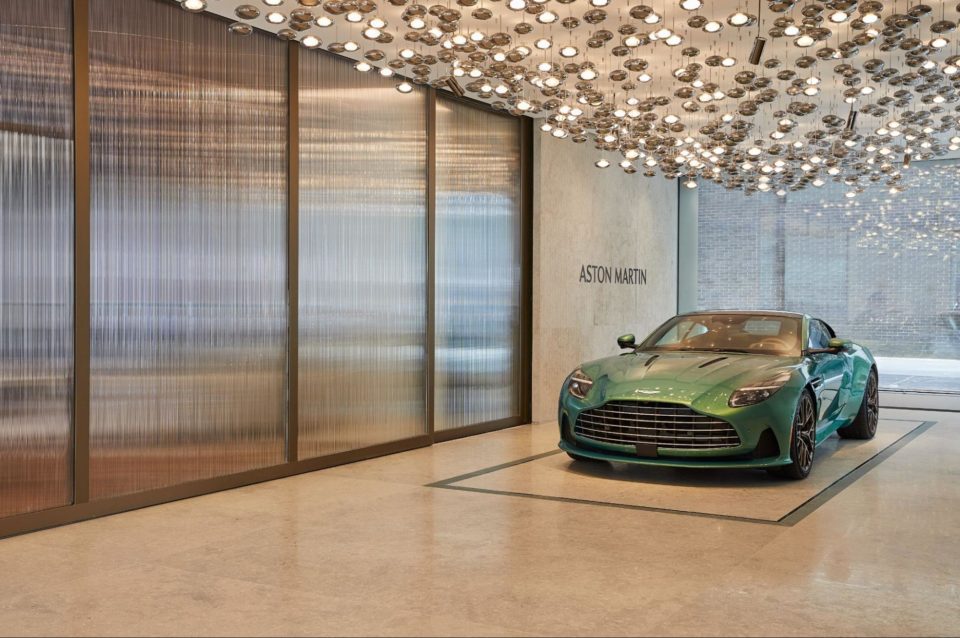 New York always boasts an eclectic range of stores, and with retail leaning more into localisation and community, this trend continues, allowing retailers to offer more bespoke services to their customers.
Technology is the main theme for this month's stores, with interactive foot scanners, digital sommeliers, virtual fitting rooms, and digital displays to help customers learn more about products, materials and brand heritage.
Read on to find out more about the exciting tech happening in New York's best new retail.
Reformation, SoHo
Reformation, the sustainably conscious fashion retailer, has opened a new flagship store in Greene Street.
The historic location lends itself to the store design of contemporary and retro elements, with environmentally friendly materials used throughout. Customers can also recycle their Reformation clothing items, including accessories such as shoes and handbags, at the RefRecycling station in exchange for store credit.
Technology is also a key feature, with each fitting room containing touch screens and virtual shopping elements. Screens situated throughout the site allow shoppers to choose items of clothing to be sent directly to the fitting rooms saving them from carrying items round with them.
On, Brooklyn
Williamsburg has seen the launch of a new store from running shoe brand On.
Like other On stores, the ground floor of the space contains a Magic Wall, which houses all the footwear available, including sizes, and customers can ask in-store experts for more advice. There is also an interactive scanner available for runners who want to analyse their gait and get more bespoke recommendations.
Wall displays help communicate information about the material of the shoes and the lifecycle of the products as customers move around the store. Up on the next floor, there is space available for On to hold a number of events, such as presentations and workshops. Runners can also join in with the brand's Tuesday Run Club and find out information about the best running routes in Brooklyn.
Taste56, Brooklyn
A new wine store with a difference has opened in Dumbo, New York. Taste56 is hoping to revolutionise how wine tasting is carried out.
The space is relaxing and with a hint of luxury, in the form of marble tables and Turkish rugs. Customers who are new to the store are invited to email their wine preferences, and the store will choose three wines for them to taste. The customer can then rate the wine online and this information will be used to create a bespoke selection of wines for them to choose from.
Over 300 bottles are available to purchase, set at a range of prices. A rotating selection of wines are organised by palate, with descriptions and terms that make wine tasting more approachable. A bar and restaurant, Bar56, will also be launched in the future.
Rivian, New York City
Electric vehicle manufacturer Rivian has chosen New York's Meatpacking district as the location for its latest store.
Following a successful launch in California, the brand is continuing its new store concept Spaces, which reflect the communities they are located in. A variety of community events and activities are planned for the site.
In this Space, visitors will be able to learn more about electric cars and charging in the education area. Customers will also be able to view the latest range of Rivian cars and book test drives.
Chanel, Williamsburg
Chanel, the iconic fashion brand, has opened a new boutique in Brooklyn focused on beauty, hoping to capitalise on the success of its run of boutiques. The locations are chosen to reflect the changes to retail following the increase in hybrid working.
The store is focused on offering luxury beauty, in particular, to its new Gen Z customer base. Shoppers can expect to find a range of Chanel makeup and perfumes, alongside beauty products and accessories.
Beauty advice is also available from in-store advisors, who can offer tips and guidance on makeup and skin care routines. Customers can also benefit from a range of services such as making a virtual appointment and ordering remotely.
Aston Martin, Manhattan
Q New York is the brand new flagship store from luxury car maker Aston Martin.
Customers are greeted by the Champagne Frame, a window installation made from a single pane of glass, the largest installed in New York. The team has also installed a chandelier made from over 2,000 bulbs to spotlight Aston Martin vehicles, including the latest model: the Valkyrie AMR Pro hypercar.
For those customers looking for a bespoke experience, the store has a lounge with LED wall for viewing personalisation options, and providing a 360 view of their planned car. There is also live communications with the UK design team for further expertise. Travel, dining and concierge services are also available for those creating their own cars.
Tag Heuer, Manhattan
Manhattan has a new boutique from watchmakers Tag Heuer, with an impressive black storefront.
The interior reflects the brand's pedigree, including its connection with motorsport, in a contemporary setting of light coloured wood, metallic details, digital screens and relaxed wing back chairs. Visitors can also book a consultation in a VIP area.
Customers can find the latest watch collections, such as the Carrera chronograph 60th anniversary watch. They can also learn more about the brand through a range of interactive displays, which showcase the Tag Heuer sponsored Red Bull Formula 1 team.
Want a deeper insight into the New York trends that are changing the way customers shop? Talk to us about a deep-dive trend report.