New York
The Best New Retail Stores in NYC January 2020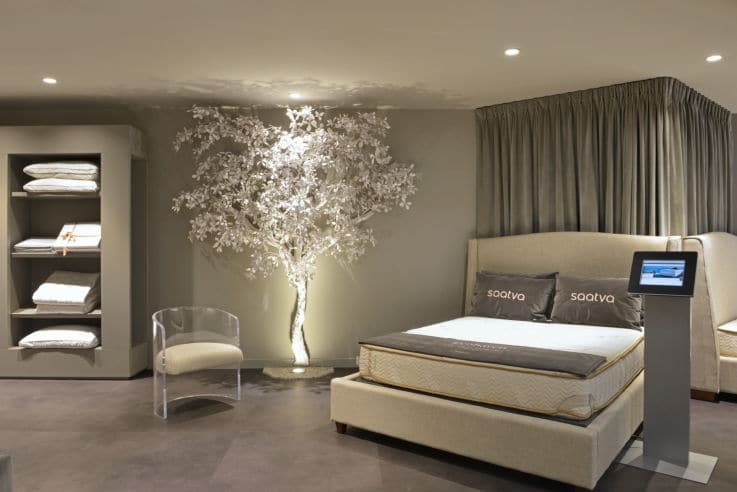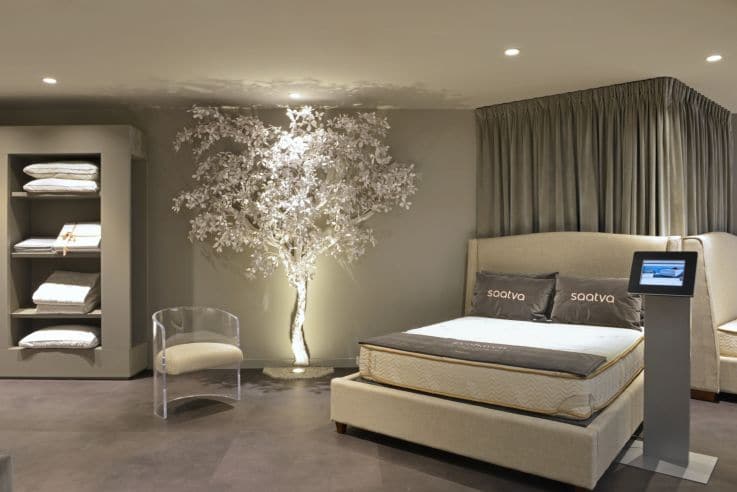 We're kicking off 2020 with a roundup of the best new store openings in one of retail's most exciting cities – New York. From super-fast coffee to 'the department store of the future', it's been a really exciting start to the year already.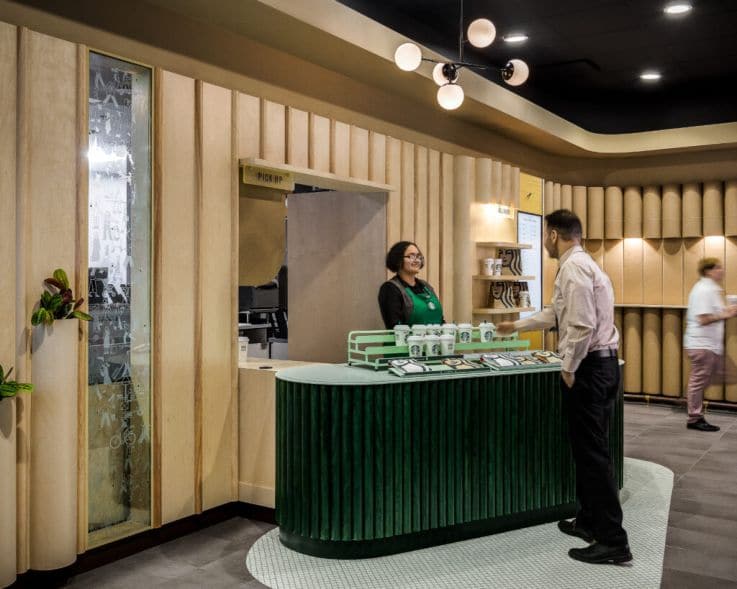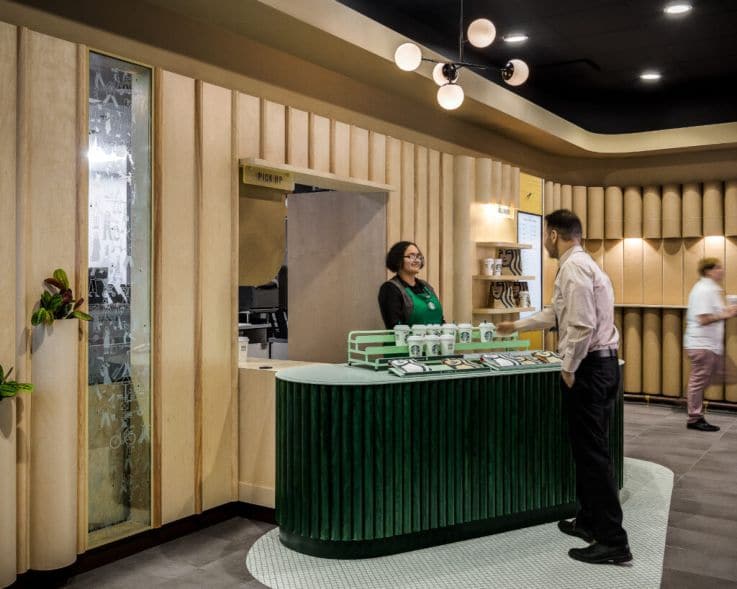 Image credit: Starbucks
Starbucks Pickup
Starbucks has opened a brand new type of space specifically for mobile customers. The tiny store in Penn Plaza requires customers to place their orders ahead of time for collection using the Starbucks Rewards app. A digital board inside tells them when their drink is ready. The benefit of this space for the retailer is the low overhead costs for rent and staffing. It also helps to take some of the pressure of other nearby Starbucks spaces juggling online and in-person orders. For the customer, it should mean a super efficient way of getting your favourite coffee.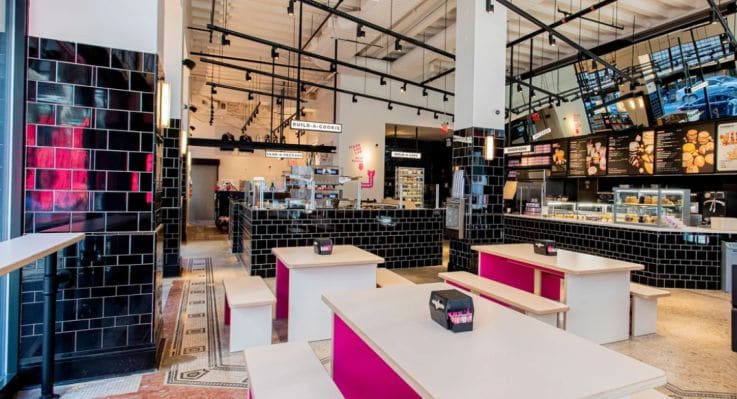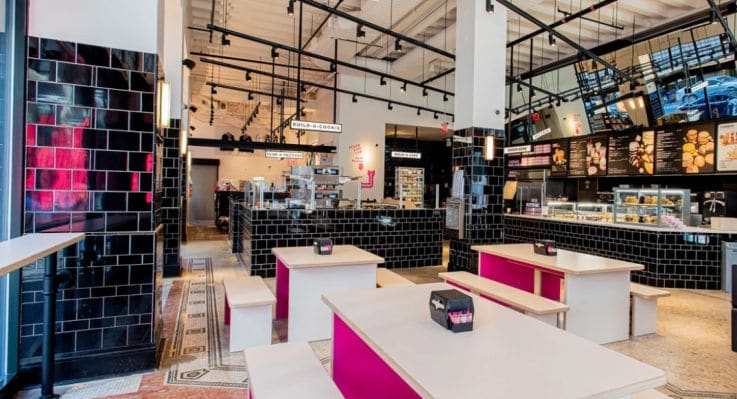 Image credit: Milk Bar
Milk Bar Flagship
Milk Bar's enormous new flagship is a playground for sugar fans. Located on the ground floor of the Ace Hotel, the space has been divided into four sections: a classroom and bakery, a counter with cafeteria style seating for dine-in customers, a 'mini mart' for grab and go items, and an area for designing your own cookies and cakes. There is even an R&D lab in the basement where customers can sample Milk Bar products that are still in development. It's a fully interactive experience where staff can engage with customers to show them the best that Milk Bar has to offer. Customers leave here feeling like they've had a memorable experience, along with delicious treats and souvenirs to take home.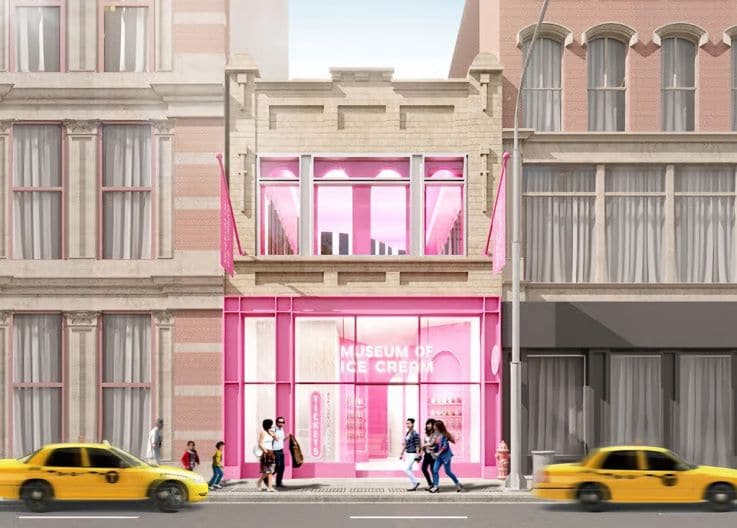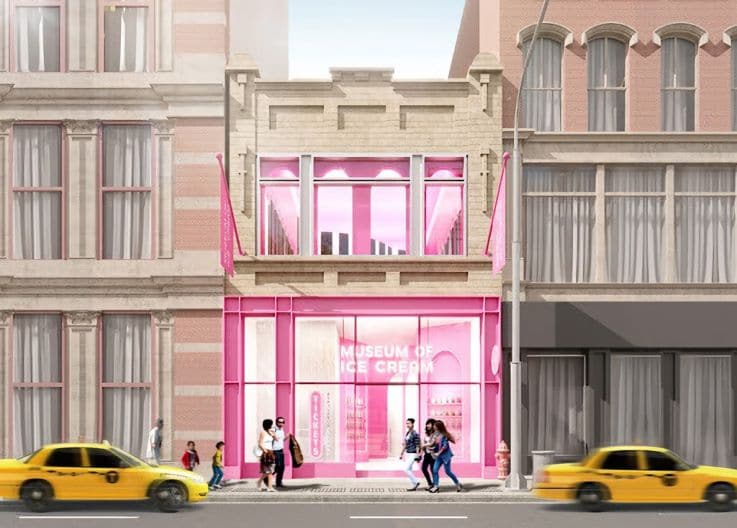 Image credit: Museum Ice Cream
Museum of Ice Cream
The Instagrammable Museum of Ice Cream is back in NYC and this time it has a permanent home. Located in SoHo, it's the first flagship location for the brand. As you would expect from a permanent space, there are some improvements on the popular pop-up – for one, a subway car that transports visitors to the dessert dream world as well as a slide that children's dreams are made of. You don't have to pay the admission for the experience of swimming in giant sprinkles either – passers-by can pop into the Scoop Shop and purchase sweet treats to take away with them.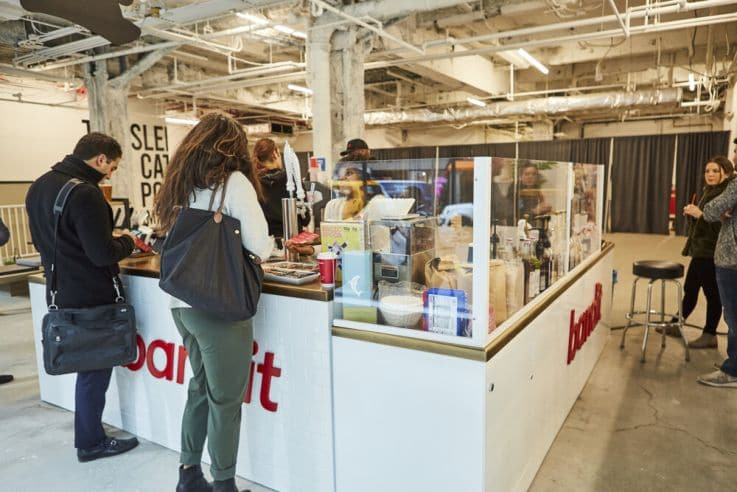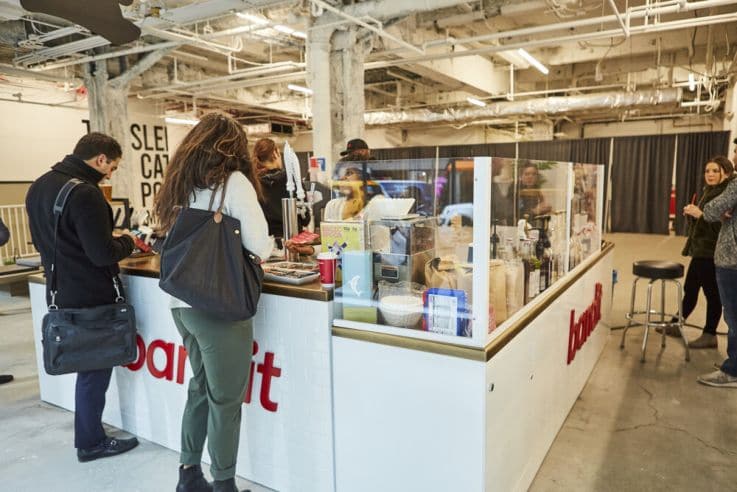 Image credit: Bandit
Bandit's 'mobile-only' coffee shop
Bandit coffee shop has opened a mobile-only store in Midtown that requires customers to download the app before they can purchase their coffee. The space has been designed to keep costs down which in turn keeps the price of the coffee down. The store layout is minimal as the retailer hopes to open up more stores with the same minimal costs in the near future. Despite the speed with which you can purchase your coffee, the space allows for customers to hang out and enjoy their beverage.
American Girl add-ons
Children's doll retailer American Girl has added some exciting in-store experiences for customers. The doll hospital offers a variety of free services to entice customers into the store. The specially trained 'doll doctors' can check the dolls' temperature and pulse and check them out with complementary certificates of good health. Another immersive experience designed to keep customers in store is 'Julie's Groovy World' – designed around the 1970s themed Julie Alright doll. There is even a full sized VW Beetle to ensure the experience is promoted over Instagram.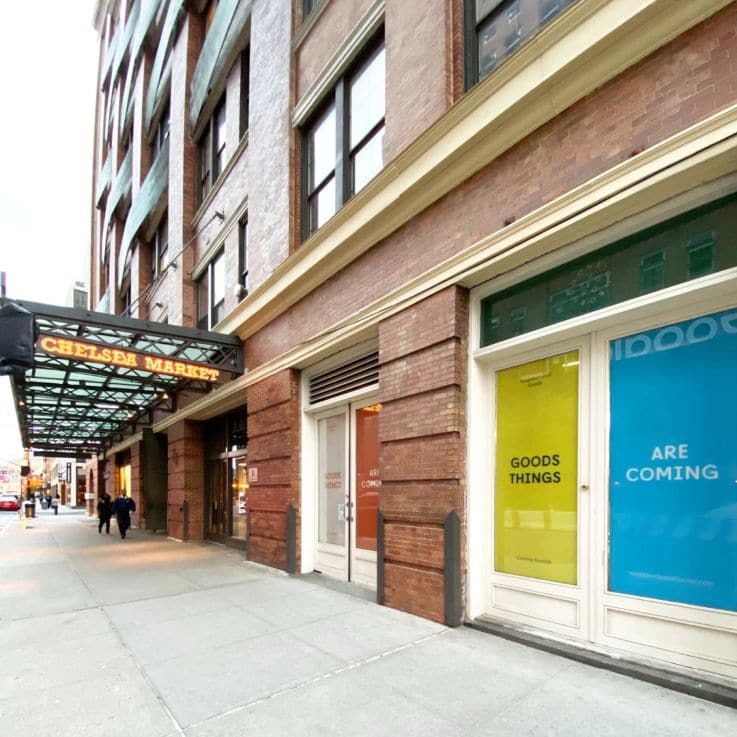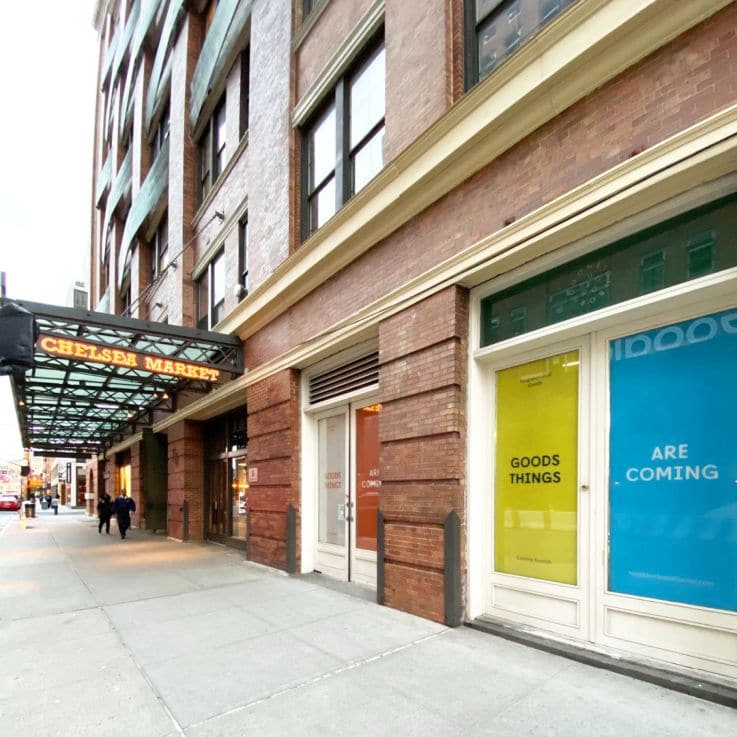 Image credit: Neighbourhood Goods
Neighborhood Goods
Neighborhood Goods, hailed as 'the department store of the future', has arrived in NYC. Located in Chelsea Market in the Meatpacking district, the startup is a brick and mortar store for the digital age. The store opened with more than 40 brands ranging from digital startups to established companies. The difference between this and a traditional department store is that brands get flexibility over how much space they have, how they use it and how long they stay for. The space has been designed to be easily adaptable and reconfigured whenever necessary. It's a fantastic opportunity for brands going into the space too; they can choose to raise brand awareness or focus on new product launches and anything in between.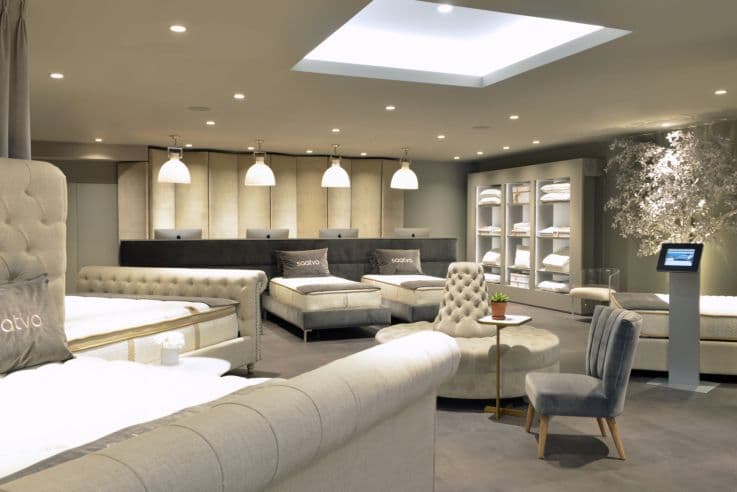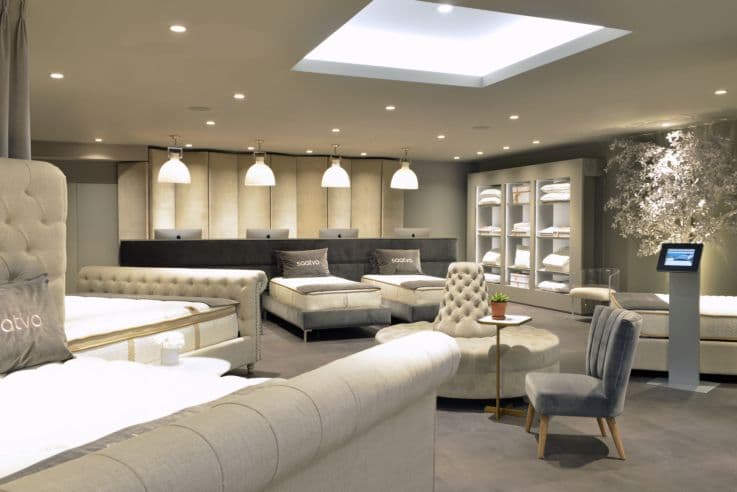 Image credit: Saatva/Vicente Wolf
Saatva Viewing Room
Mattress and home furnishings company Saatva is the latest D2C brand to open a physical store of its own. The Viewing Room aims to immerse the shopper in the brand's world by giving them the space to explore its full range of products. The decor gives the space a relaxed, restful feel – ideal when selling sleep products – using different elements from curtains to lighting to installations. We like that the store is designed so that customers can self-learn and explore at their leisure via the iPads and information stations located beside the products. Naturally there are also trained Sleep Guides on hand to help those who have questions or need assistance.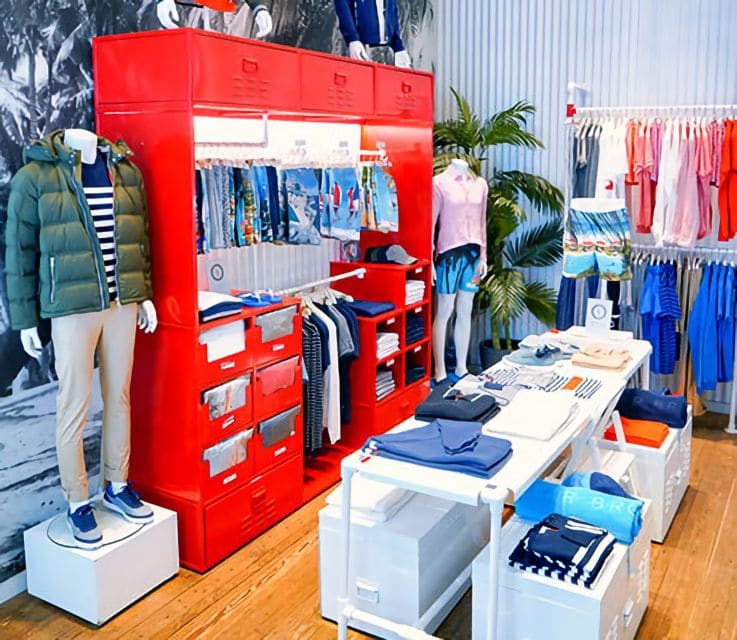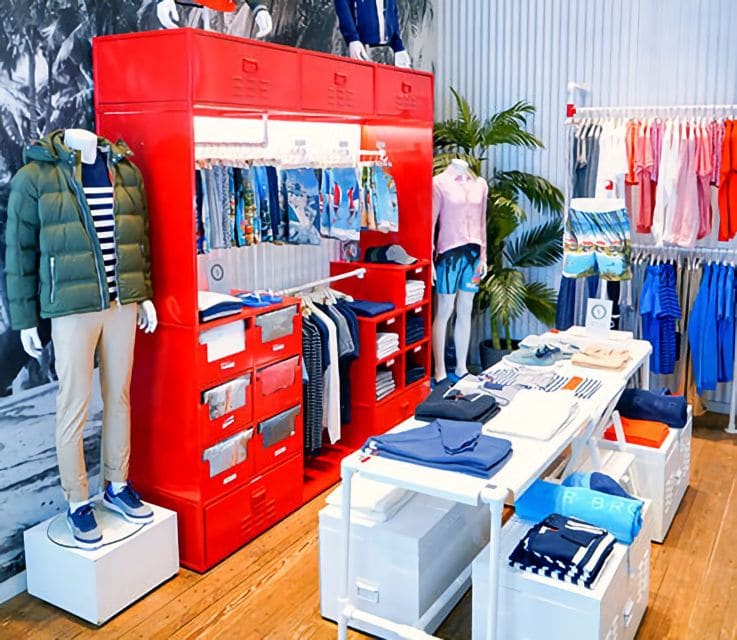 Image credit: Orlebar Brown
Orlebar Brown
British resort-wear brand Orlebar Brown has opened its first expansive store on Madison Avenue. After launching a curated boutique in SoHo, it is now offering a complete collection of tailored swimwear designed in New York. Along with the collaborations that aren't available elsewhere, the store also debuts fresh signage and new colourways to better reflect the brand. More space has meant that the online 'SnapShorts' – where you can design your own swim shorts using your favourite images from your phone – has been brought in-store. The interactive experience means this store has become a destination for fans of the brand.
Want insider insights on the latest retail trends? Get in touch to book one of our New York retail safaris and find out how to boost your business.