Retail openings
The Best New Store Openings in New York – July 2022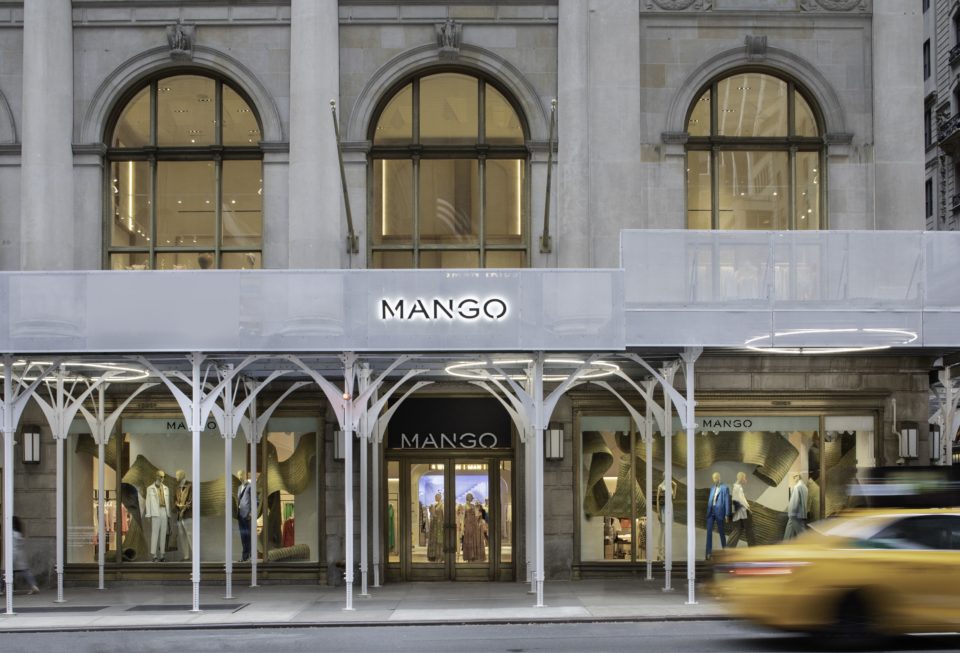 The latest stores to grace New York are prioritising localisation through connecting with local communities and centring logistics facilities. We've also seen plenty of brands utilising Web3 to engage with younger audiences. We're sure you will find something here to inspire you.
1. Wilson
Product testing is the priority at Wilson Sporting Goods' new NYC store at Upper East Side, where consumers can rent products from the 'Equipment Room' before buying. The minimal rental fee will later be subtracted from the product price if you buy it. The store also provides a range of sports-related experiences and services including a golf simulator, club fittings, racket stringing and ball glove personalisation. A third Wilson store has also opened in Columbus Circle, NYC.
2. Mulberry
Mulberry is bringing the English countryside to Wooster Street in Manhattan. Designed by London-based design studio Toogood and drawing on the works of British creatives, the space is a nod to the brand's heritage.
An on-site monogramming machine lets customers personalise the scarves and blankets they purchase. The latest collections and a range of the label's new "Softie" styles are for sale. Additionally, pre-loved vintage bags reclaimed under Mulberry Exchange (the label's circular economy program) make a stand for sustainability. Furthermore, a listening booth takes this eco-conscious message one step further through playing Mulberry's first Podcast "Made to Last", launched with fashion journalist Susie Lau.
3. Google
Google's first "neighbourhood store" is a community-focused concept that aspires to celebrate the local neighbourhood around each store. Based in Brooklyn, this location features an installation by local artist Olalekan Jeyifous and will host workshops, events and guided walks through the nearby streets, where consumers can trial Pixel photography features. In store, Google experts are ready to provide support and repairs, while interactive displays show how its hardware and services work together.
4. Mango
Mango has chosen a 23,000 square foot store in the Grand Dame building on Fifth Avenue to be its new flagship. Terrazzo floors, muted ceramics and arched features align this store with the retailer's "New Med" design. Onsite tailoring and a designated clothes donation spot meet the demands of the modern consumer.
To celebrate the store's opening, work by artists Miró, Tàpies and Barcel was showcased for eleven days; NFTs inspired by these art pieces were displayed on screens. The NFTs also featured garments available in store. To ensure smooth runnings, a nearby 180,000 square foot logistics facility will service the store on a bi-weekly basis.
5. Salvatore Ferragamo
Italian heritage brand Salvatore Ferragamo is intent on engaging a younger audience and it's using streetwear, personalisation and the metaverse to do it. Together with multidisciplinary studio DE-YAN, the brand has bought an immersive concept store to Greene Street with Web3 at its core. A hologram sneaker creation station invites customers to personalise designs and review their hologram creations in real-time, before sending them off to be manufactured.
Additionally, a cutting-edge NFT booth has been established with creative guidance from digital artist Shxpir. Customers enter the booth through a mirrored installation and choose from a selection of backdrops (designed by Shxpir). A high-spec Blackmagic camera captures this interaction. The resulting artwork can then be minted on the Ethereum blockchain via Opensea.
A physical, limited-edition capsule collection of T-shirts and sweatshirts featuring Shxpir's graphic prints was also released, with proceeds donated to The Center.
6. Fashionphile
Fashionphile gives consumers direct access to the workings of a resale company. Rather than being a place to simply buy luxury bags and accessories or sell your items in one of the eight procurement offices, this 60,000 square foot space is designed to house the company's operations. Alongside housing its warehouse, photo studio and highly-controlled storage area called "The Cage", this space proudly showcases Fashionphile's authentication process (as well as the world's largest collection of Hermès Birkin bags).
Visit inspirational stores like these on your own retail safari. Get in touch to find out what we could show your team.