New York
The Best New Store Openings in New York – October 2022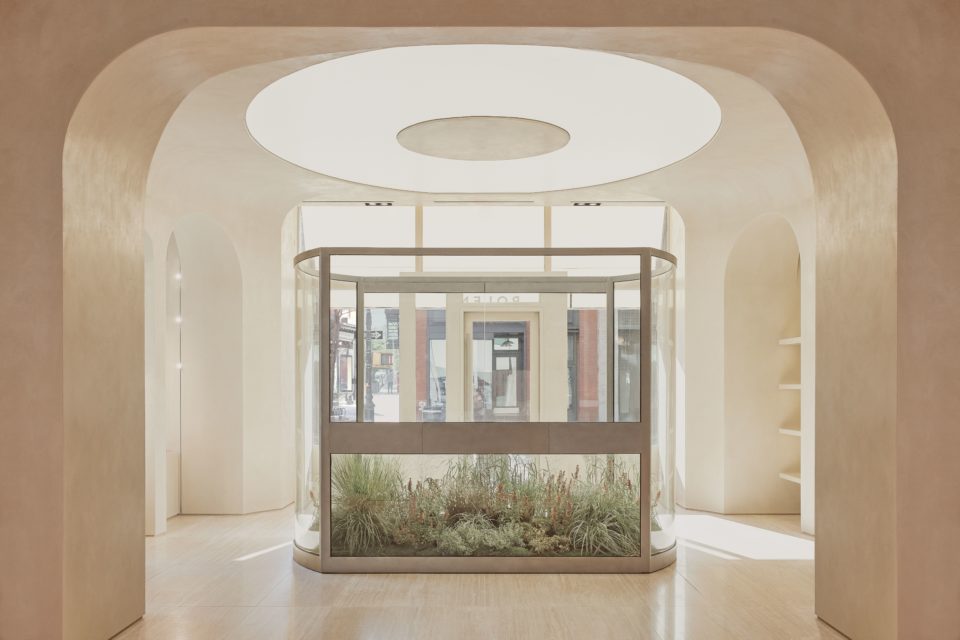 New York is a popular location for flagship stores and headquarters, and this month is no exception, with many brands going back to their roots for their latest sites.
We've found a number of new stores prioritising luxury spaces and experiential elements for customers to be involved in product creation. We also discovered a unique crypto themed space which demonstrates the enduring interest in Web3.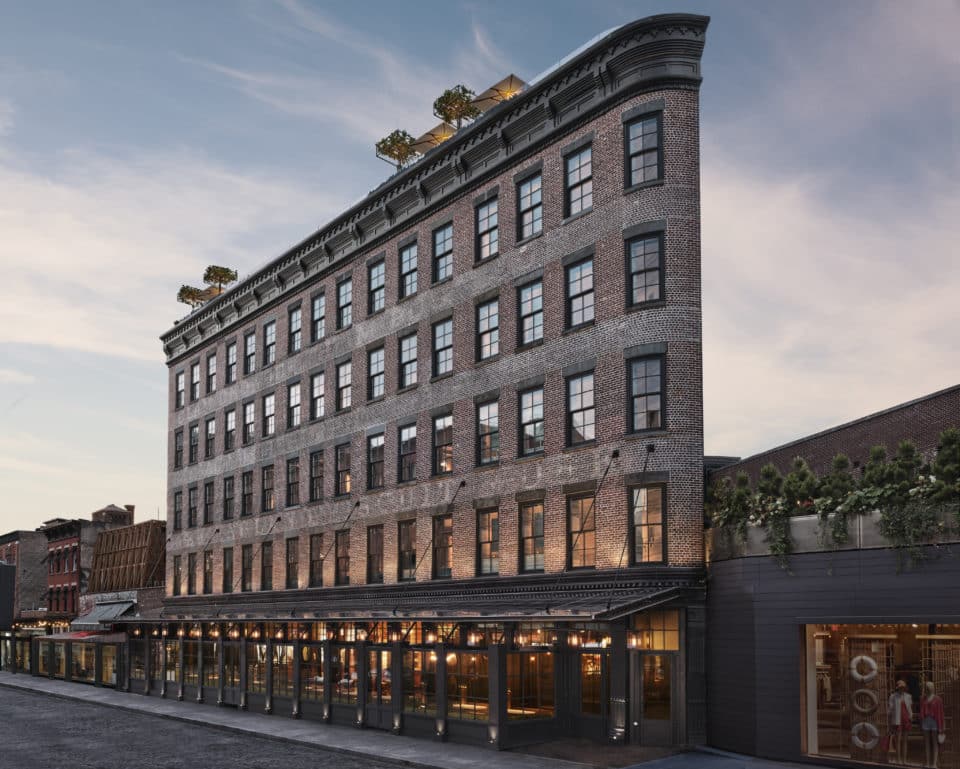 Image credit: RH/Business Wire
RH Guesthouse, Manhattan
Upscale furnishings brand RH (previously Restoration Hardware) has created a new hotel concept that oozes luxury and maximises privacy. It is designed to be exclusive and there are a number of rules in place, such as not sharing photos on social media, catering to guests looking for a level of privacy not available elsewhere. RH is keen to emphasise that visitors are guests in its "home".
The guesthouse includes guest rooms, one residence across an entire floor, a private rooftop with pool, and two restaurants. The décor boasts classical design elements, floor to ceiling wood and Italian touches, but also incorporates some technology, with impressive hidden flatscreens and iPads to control room preferences. Offering views of Manhattan and assistance from a concierge, this space is a perfect getaway for those looking to escape from their busy online lives and a great brand showcase for RH.
Target, Soho
Target, the popular department store chain, has opened a huge new shop in New York, tailored specifically to the needs of the community. Customers in Soho will have access to Target's extensive range of stock, across a range of areas such as household, beauty and more.
Additionally, they can choose to use Shipt, a pickup service that provides delivery on the same day. This service is contactless, and items chosen will be available in approximately two hours with no special membership needed, providing a seamless phygital experience.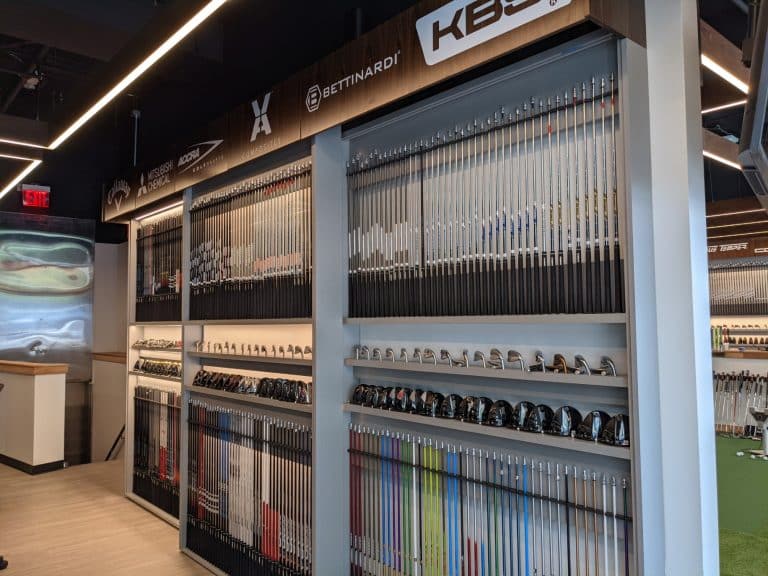 Image credit: Club Champion
Club Champion, New York City
Golf club fitting brand, Club Champion, has recently launched a new flagship store designed around a studio aesthetic. The new site will incorporate the fitting services that were available at other locations, as well as five "master" fitters to help golfers find the perfect club. The store includes the brand's well-known wall of clubs which provides a dazzling array of combinations and hitting bays for golfers to test their swing.
The space is airy and comfortable, with natural lighting to ensure that fitters can match customers' swing to the most suitable set of clubs. Club Champion also upgraded its logos and branding to reflect its new concept. The store held a giveaway launch with a huge 50% discount on fitting costs.
Jonathan Adler, Soho
Jonathan Adler, pottery store turned modern design brand, is turning to narrative and experiential elements with its latest flagship space. Spread over three levels, the site contains all the products customers know and love, but also the brand's headquarters and a real pottery studio. Jonathan and his team will be visible through a glass window while they are bringing his designs to life, allowing customers to see the creation process.
Adler sees Soho as his place of inspiration (and it was where he set up his first studio). He hopes that the flagship can be a real creative inspiration to others, with its 70s aesthetic, eclectic bric-a-brac and fun, relaxed office space.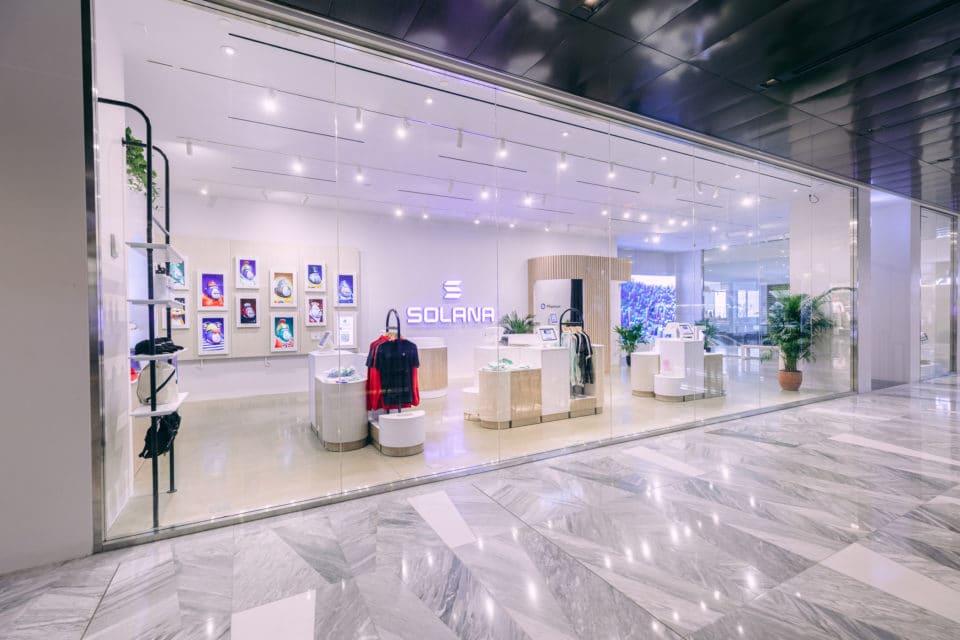 Image credit: Solana Spaces/PR Newswire
Solana Spaces, Manhattan
Focused on the Solana blockchain, this new retail space is designed to help the public learn more about crypto and allow budding enthusiasts to buy products. Solana Spaces is a collaboration between the team that founded b8ta and the Solana Foundation, which works to build, support, and grow the Solana blockchain network.
The Manhattan space includes a gallery wall of the NFT collection Degenerate Apes Academy. There is also a Phantom space which is private and allows customers to set up and use their crypto wallets.
A large interactive screen displays all the movement on the Solana blockchain, so customers can be kept informed in real time about transactions. A merchandise area contains products branded with popular crypto slang like "WAGMI", and a demo space is available for the launch of Solana's crypto phone, Saga.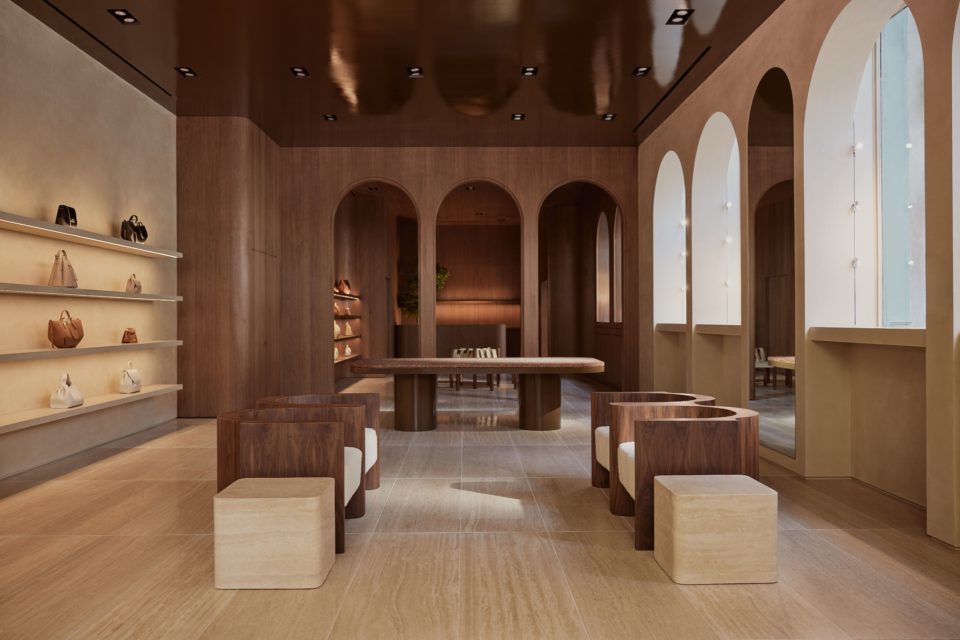 Image credit: Polène
Polène, Soho
Luxury Parisian leather brand Polène has opened a new flagship store in Soho with an aesthetic design of contrasts. The interior contains rounded archways and warm, tasteful décor of marble and wood, which is a marked difference to the stone and steel of the classic New York exterior. This continues throughout the store, with an imposing robotic arm contained in a glass space able to create items tailored to customer needs, juxtaposed with the leather workers who complete the final product and add personalisation.
The store contains bespoke design elements evocative of the brand, such as a table surface created by compressing scraps of leather, built by Jorge Penadés, a Spanish artist. It also has a space for launching new products, starting with a range of shoes that will be available for purchase in 2023.
Want to go inside the best of New York retail? Book a retail safari for your team and discover the secrets to inspirational retailing.