Paris
The Best New Stores in Paris – February 2023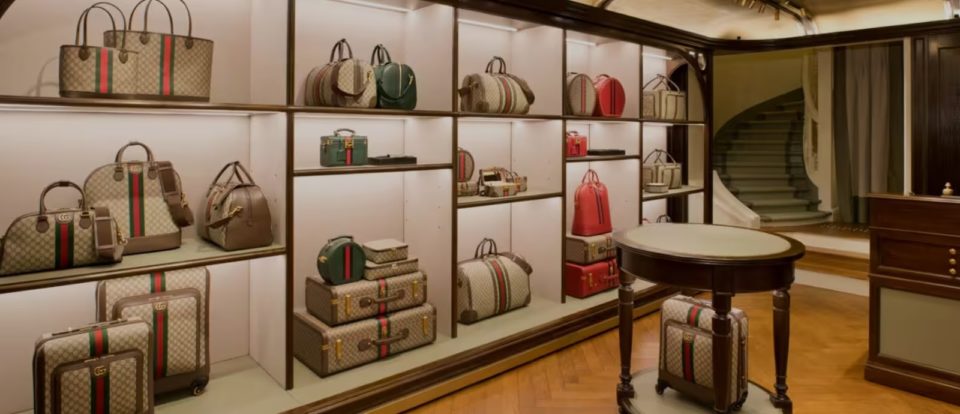 Paris has always been world-renowned for its fashion and chic elegance, and the stores we have discovered recently are no exception.
Notably, brands are looking back to a time of French heritage and luxury, featuring restored buildings and vintage design elements. We've found a Parisian style hotel, preloved items and luxe travel, along with Scandi minimalism.
Here are our top picks of new Parisian retail stores to inspire you.
Aroma-Zone
Aromatherapy and beauty brand Aroma-Zone has opened a new store in Paris at the Forum des Halles. The focus is on bringing together its three sectors: beauty, health & wellbeing, and home. The location was chosen for ease of accessibility to customers who travel from far and wide to purchase Aroma-Zone products.
When customers enter the store, they can discuss their needs with a beauty adviser and can also access digital tablets to look through recipes that allow them to make their own beauty products. Visitors can purchase well-known products such as the brand's bulk bars, made from oils, and scan QR codes to learn more on the website.
The store launched with a new nutrition line, comprising CBD oil, food supplements like ginseng and turmeric powder, and curcumin tablets.
Arket
H&M Group owned Arket has opened its first store in France and it is a more cosy and compact space than its typical large sites. The interior combines the restored space of the Marais building with herringbone and stone features, alongside its minimalist and modern fixtures and fittings.
The store houses the Scandinavian clothing and homeware products that the brand is known for and includes items from other designers, such as Nike footwear and Serax home décor. Sustainable ranges made from 90% sustainable materials include Arket's off-the-rack clothing and its home décor. The space also boasts a courtyard and terrace for customers to sample food from a menu by Martin Berg, the Swedish chef.
ELLE Hotel
ELLE magazine, known for its fashion and beauty coverage, has opened its first hotel in Paris. The hotel was designed by Laurent & Laurence to reflect the history and French style of ELLE magazine, and convey a relaxed and comfortable feel. Dotted throughout are collages of ELLE front covers and artwork and sketches from its archives.
The lounge on the ground floor oozes luxury and elegance, with parquet flooring, soft furnishings, marble surfaces and mirrors. The guestrooms are a nod to ELLE's fashion roots with materials like denim and flannel used for furnishings. Visitors also have access to a spa, equipped with a sauna and steam room, a studio for yoga classes, and rooms for beauty treatments.
What's more, ELLE plans to sell a selection of products online that visitors may discover during their stay.
Monogram
Monogram, a digital retailer for the preowned luxury market, opened its first concept store after having already trialled pop-up stores in Paris and abroad. The store displays some of the handbags and other goods sold by the retailer, as well as a variety of other products, such as beauty items, sustainable clothing and books.
The store enables customers to sell their own luxury clothing and accessories, and trained staff are on hand to ensure all items are authentic. The Lab hosts the repair and product care areas, where visitors can get their purchases personalised or embellished with other creative design ideas.
Gucci Valigeria
Renowned fashion house Gucci has opened its first space exclusively for travel products from the Gucci Valigeria campaign.
The store has been designed to evoke a sense of heritage and vintage luxury reminiscent of travel during Europe's Golden Age, reinforced by an advertising campaign featuring Ryan Gosling. Warm lighting, neutral branding, and brass fixtures combine to give an elegant and opulent atmosphere.
The store offers a variety of luggage items with Gucci's signature design, from duffel bags and backpacks, to a cabin trolley made of aluminium in collaboration with FPM Milano, an Italian luggage brand. Customers can also purchase sleepwear, eye masks and other travel items from the store.
Céline
Art deco is the theme in the new Celine store! The luxury clothing brand has created a shining, luxurious boutique for its perfume collection, harking back to its French history. The design includes vintage marble flooring, mirrored shelves, columns and partitions throughout, and a golden staircase.
The perfume bottles are interspersed with artwork for customers to look at as they move through the store, including a Virginia Overton brass mobile. They can also relax on rich wooden furniture covered in fur blankets at the lavish marble fireplace.
Discover a different retail mindset in Paris on a retail trend tour. Talk to us to find out why some of the biggest brands in the world ask for a retail safari.