Tokyo
The best new Tokyo retail openings February 2020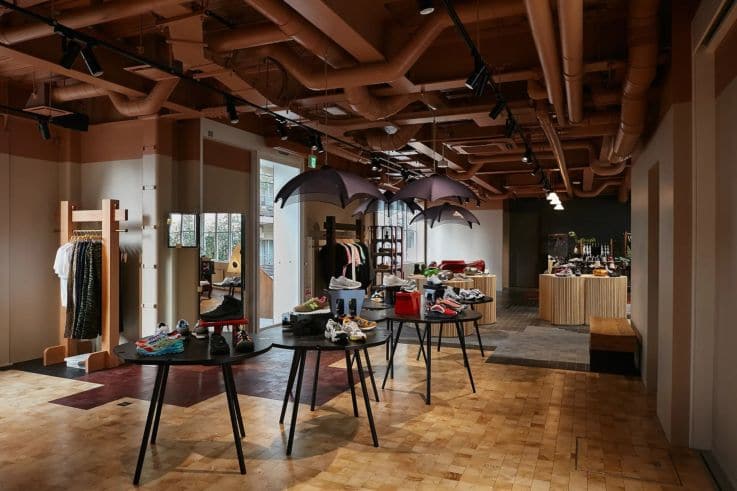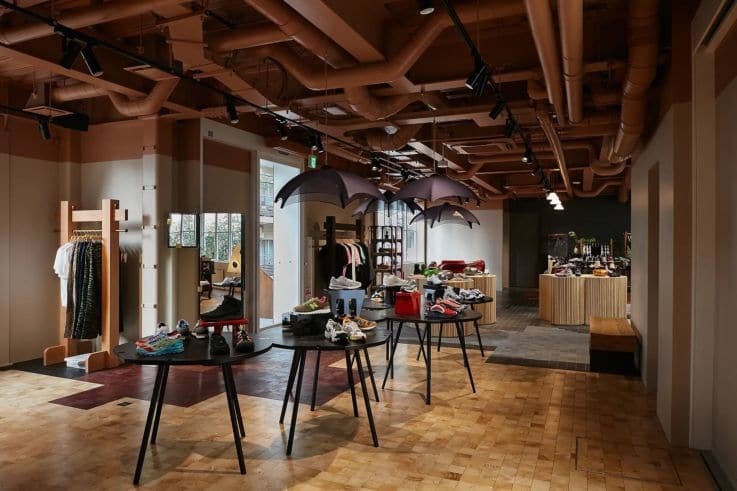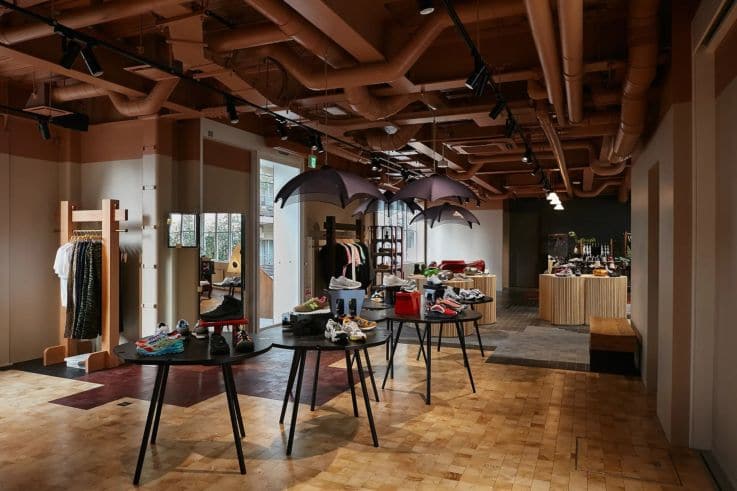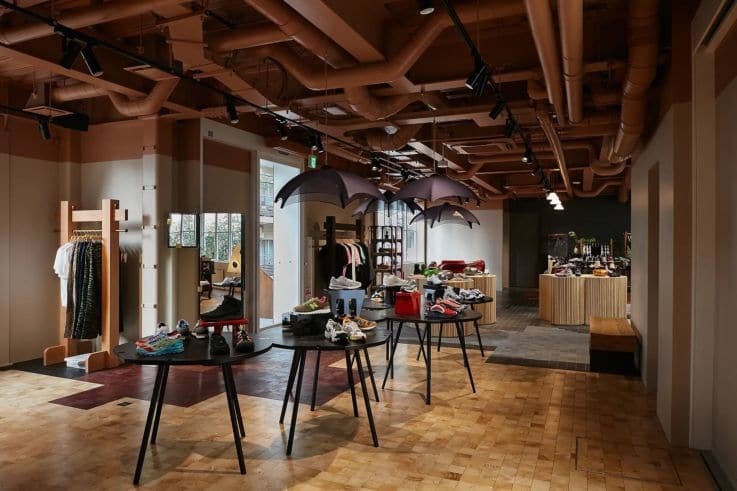 Image credit: Sneakersnstuff
We're back in Tokyo to bring you the newest and most interesting openings in this exciting city for retail. With stores that perfectly represent Japanese culture and others that Japanese culture is adopting, you'll find something here to pique your interest.
Both Paris
Parisian footwear label Both has opened its first flagship store in the Kita-Aoyama neighborhood. The store interior is made up of sleek industrial design mixed with raw materials. In a popular trend to drive footfall, the store has an art installation and window display by designer Jenny Fax. She has also created charms for two shoe styles available in the store. Designer Mihara Yasuhiro, photographer Chikashi Suzuki and Illustrator Eri Wakiyama have been commissioned to create one-of-a-kind graphic stickers.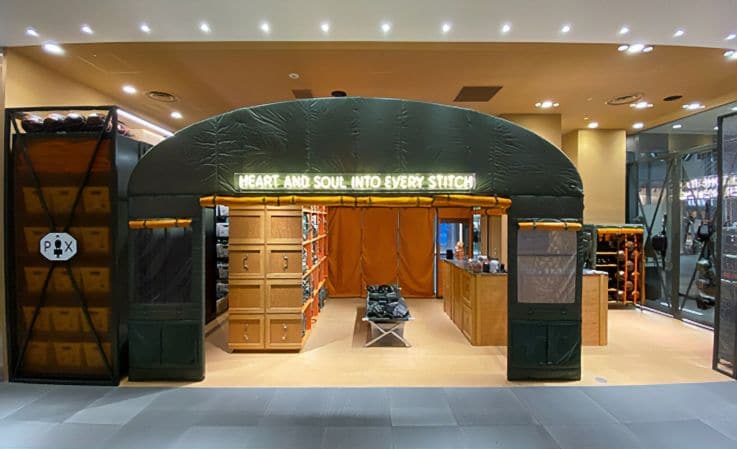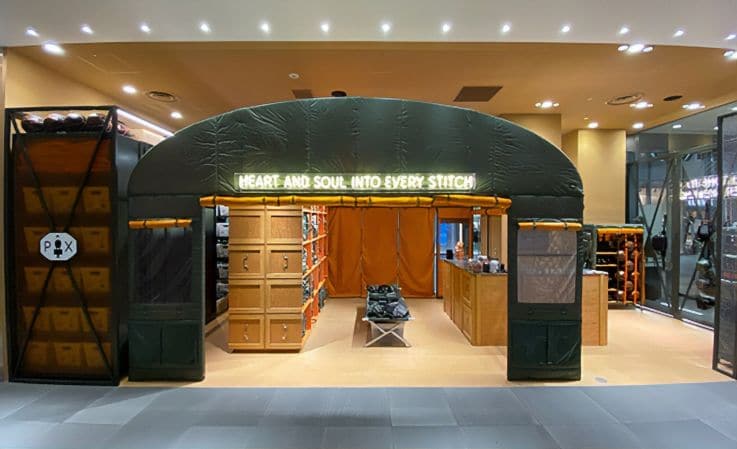 Image credit: Yoshida Porter
Porter Exchange
Yoshida Porter has opened a new store in the heart of Shibuya known as the Porter Exchange. The store takes its inspiration from the military and is set up as part army camp, part cosy wooden cabin. A tarp tent occupies most of the space with a neon sign that reads 'heart and soul into every stitch'. The play on the military theme is to emphasise the quality that goes into military spec clothing. Green metal fences surround the store to really make you feel like you're in an army compound.
Vegan Store
Japan's first plant-based convenience store has launched in the Asakusa neighbourhood. 'Vegan store' stocks all of the usual things you would find in a typical Japanese convenience store – quick bites, bento lunch boxes, household goods – except everything is suitable for vegans. Konbini, as the convenience store is known, is famous for its creative on-the-go snacks and has an important place in Tokyo culture. The fact that a dedicated vegan store has opened is a sure sign that the growing plant-based trend is here to stay.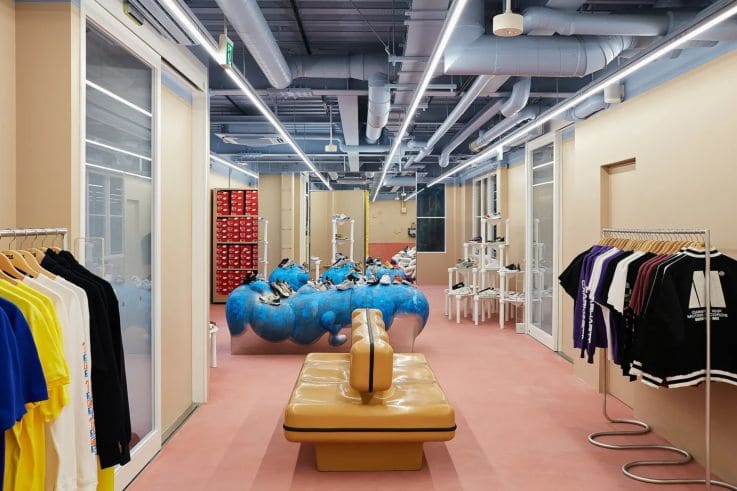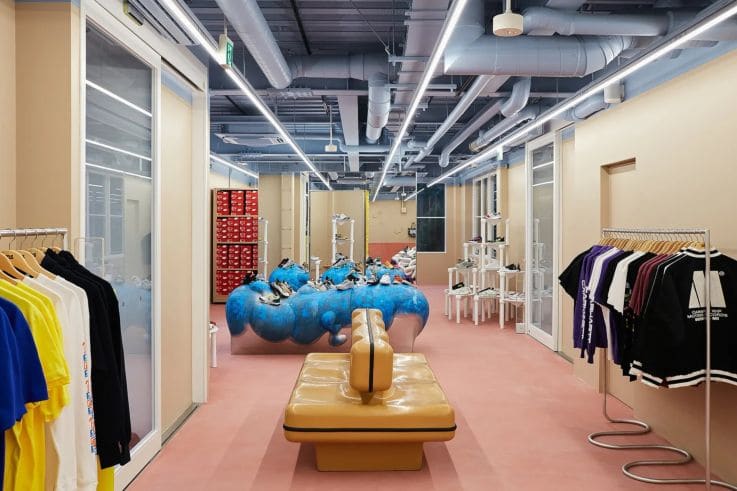 Image credit: Sneakersnstuff
Sneakersnstuff
The Swedish sneaker retailer has launched its latest store in Tokyo that perfectly represents the heritage of both countries. The store comprises three separate buildings that combine Scandinavian minimalism with touches of Japanese influence. The interior has been carefully considered with zen tables featuring Nike Air Force 1 patterns and a wooden seat by Artist Christer Björkman which incorporates Nike sneakers into the design and is inspired by traditional Japanese chairs. Another area of the store represents hugely popular Japanese cartoons such as Astro Boy.
The last part of the store is a collaboration with quirky Japanese coffee parlour and café Camelback called the SNS café. Here you will find a menu that includes both Swedish and Japanese bites. It is also home to a gift shop selling exclusive items and a bookshelf with a curated selection of books.
Pokémon Go Lab
An entire store dedicated to the Pokémon Go mobile game has opened in the Ikebukuro neighborhood. It's the world's first Pokémon Go speciality store and has been designed as a space that players can go to to interact with one another. They can take photos, battle or exchange Pokémon. There is also an area set up for visitors to play against one another. Naturally there is exclusive merchandise available in the store and the products are designed to bring many of the in-game items to life.
Experience the latest trends in retail in person with a bespoke Tokyo retail safari.