Pop Up Stores
The best New York retail openings June 2019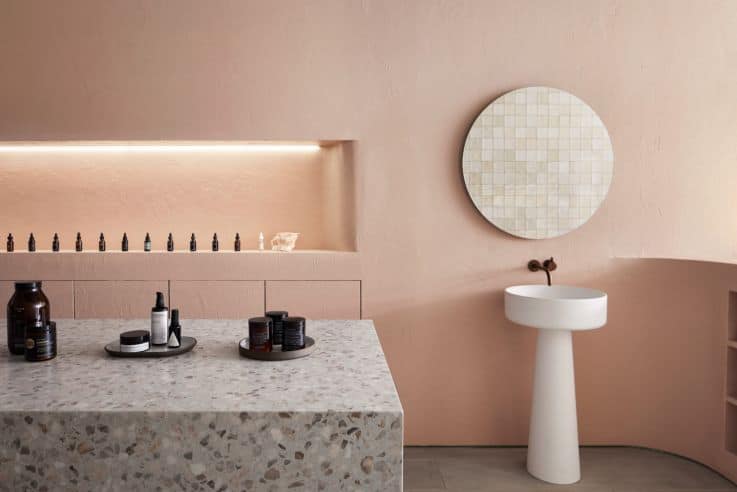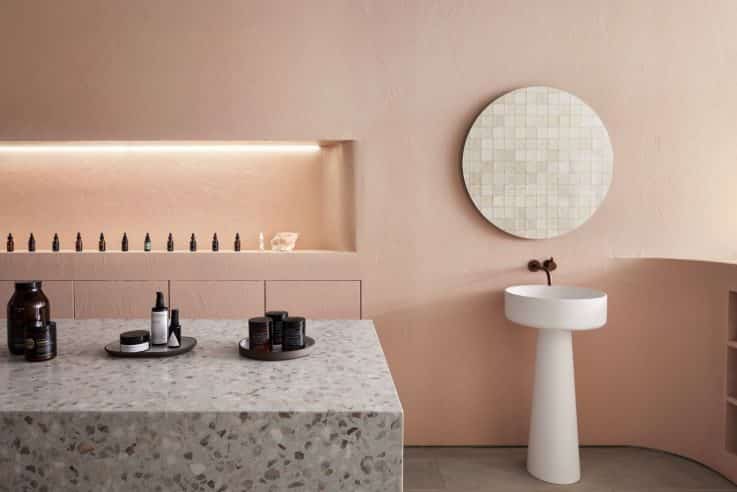 Image credit: Standard Dose
There's a lot to be excited about in NYC this month. We've discovered a tonne of new and exciting openings, and as always, we've distilled all the finer details. Enjoy…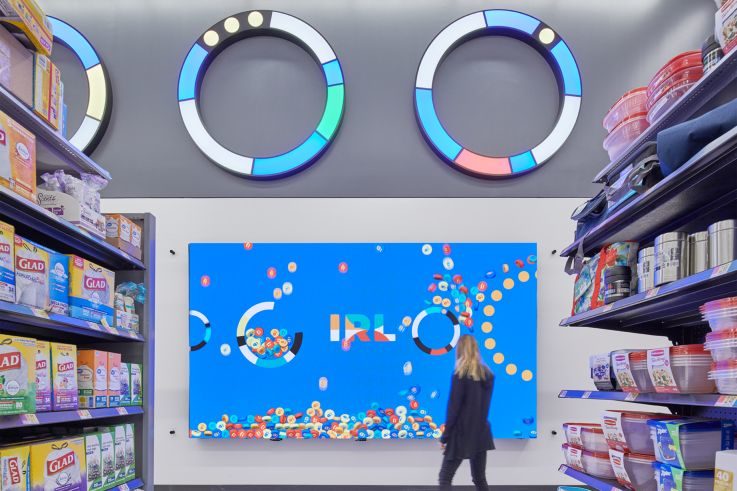 Image credit: Walmart
Walmart Intelligent Retail Lab
Walmart has opened a new space in Long Island, NY, to experiment with AI in order to improve the shopping experience for customers, as well as keeping its costs down. The grocery retailer has placed thousands of cameras and sensors within the store in order to spot spills and alert staff when shelves are empty. The cameras are focused on the products and shelves and no facial recognition technology is used, so customers can shop knowing they aren't being watched.
There are educational screens available that customers can interact with to find out what Walmart are doing differently in this store. Walmart is never afraid of innovating, and this is a fascinating move towards making cutting-edge technology serve a pragmatic purpose.
Petco/JustFoodForDogs
With the pet food industry booming it's no surprise that Petco's newly remodelled flagship in Union Square has launched a partnership with pet food kitchen JustFoodForDogs. The state-of-the-art kitchen serves fresh, unprocessed human-grade pet food daily.
On the menu are dishes such as chicken and white rice and beef and russet potato. Known as the health and wellness kitchen for dogs, the brand offers daily balanced meals as well as supplements and treats. With millennials being the largest pet-owner demographic and their focus being on health and wellbeing, it makes sense that they would want the same for their pets!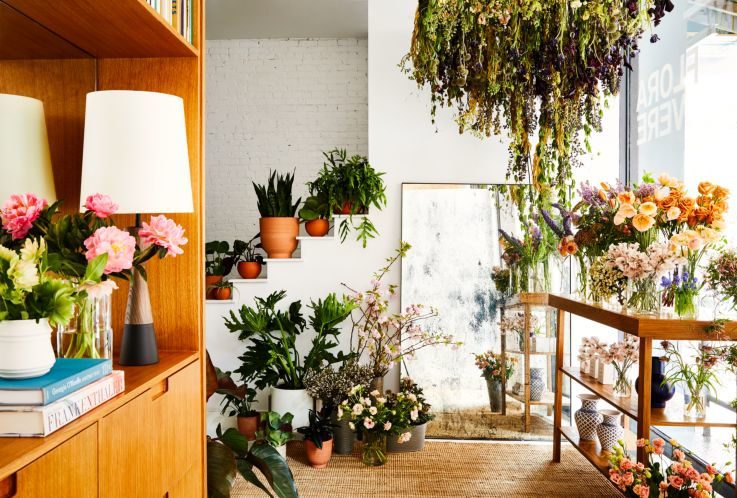 Image credit: Floravere
Floravere
Yet another online retailer opening its first physical store is luxury bridal brand Floravere. Situated in the Tribeca area of Manhattan, this made-to-order brand has designed its store so that personalisation is at the centre of the customer experience. It merges well with its online business as customers can go online to make private appointments or pre-select gowns they want to try on.
Some really cool in-store features are the 'mood board' curated by one of the stylists as well as playlists. Data plays a huge part here as they get you to fill out a digital questionnaire before you book your appointment. It's also a really lovely place to hang out and discuss your upcoming wedding with a wet bar, plush seating and day beds. It follows the apartment-style trend that is taking shape in retail and really makes you feel like you're getting a tailor-made experience.
Sergio Rossi
Italian luxury shoe brand Sergio Rossi has launched its second store in the US on Madison Avenue. The retailer believes it is the perfect opportunity to tell the story of its brand to the East Coast market. As a tribute to the city the store is offering a capsule collection that will be exclusive to this store. There is also an interactive customisation service so customers can style their own shoes. This way they are receiving a unique experience and leaving with an item they won't find anywhere else.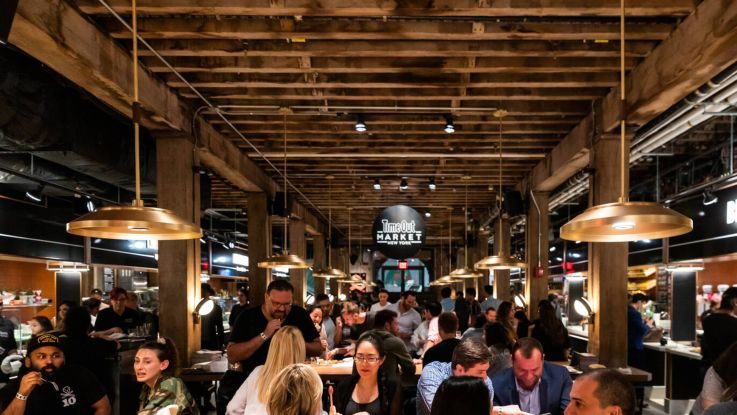 Image credit: Time Out
Time Out Market
Time Out are used to telling you the best places in the city to eat, drink and go out, but now they are actually showing you what's on offer. The brand's new food and cultural space is bringing together food, drink and live performances. Situated on the Dumbo waterfront the food market has two full bars with lots of communal seating. There are also art installations and performance spaces.
The Time Out editors have selected the best the city has to offer in chefs, mixologists and local talent. There will be beers from local breweries and craft cocktails and wine from local distilleries for an authentic experience. It's yet another example of the global trend for media companies to behave like retailers. After all, media companies have a relationship with customers, so why not capitalise on it?
IKEA Planning Studio
IKEA has been opening city centre locations to be more accessible to city dwellers and now it has opened its first in Manhattan. Rather than trekking to its store in Brooklyn and carrying items home on the subway, customers are now able to pop in on their lunch break or after work. The store is essentially a showroom, and Planning Studios are appointment driven, encouraging customers to come in and plan their dream kitchens, closets and storage solutions.
IKEA know that there isn't a lot of space in New York City apartments so the studio has been set up to cater for that. It's designed around a series of studio apartments with inventive and aspirational displays. But most importantly they are realistic for the target customer. The retailer has worked to create a space that has all the elements customers love about IKEA without having to search in the warehouse or wait in line at the checkouts.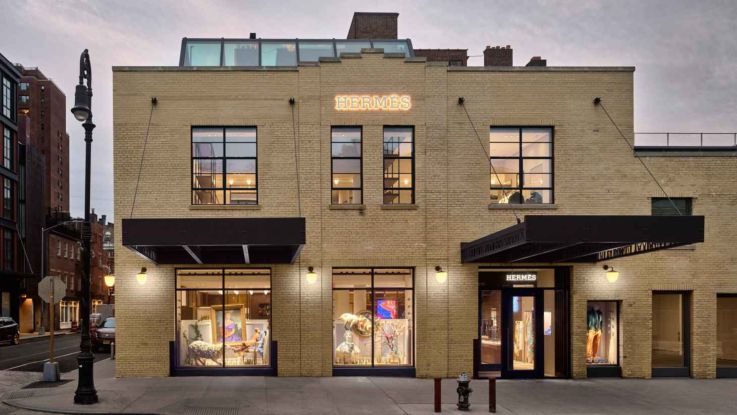 Image credit: Hermès
Hermès
There has been an emerging trend of luxury retailers designing stores targeted at a much younger, hipper audience and now Hermes is following suit. The French luxury fashion house has opened a store in New York's Meatpacking district – following in the footsteps of Restoration Hardware – and it's the first time the brand has ventured outside of its more traditional luxury locations.
The plan is to attract the next generation of Hermès clients, with a popular communal seating area where you can get free coffee, sparkling water or wine. The products, such as sneakers and casual apparel, have been designed to appeal to its target audience of millennials. The employees themselves will be sporting a much more casual look too, to make the store feel less intimidating to the new generation of customers.
R13
Ready-to-wear brand R13 has a new flagship store in SoHo in a first for the fashion house. Created by Chris Leba, the brand sells luxury basics with a rebellious spirit and this is reflected in the store design. The space is minimalist with exposed brickwork but the modular racks with LED screens stand out.
The images depict the ethos of the brand and make you feel like you're in an immersive gallery space rather than a store – it certainly takes the artwork in stores trend to a whole new level. The brand is using the physical space as a way of expressing and communicating its ideas with its customers.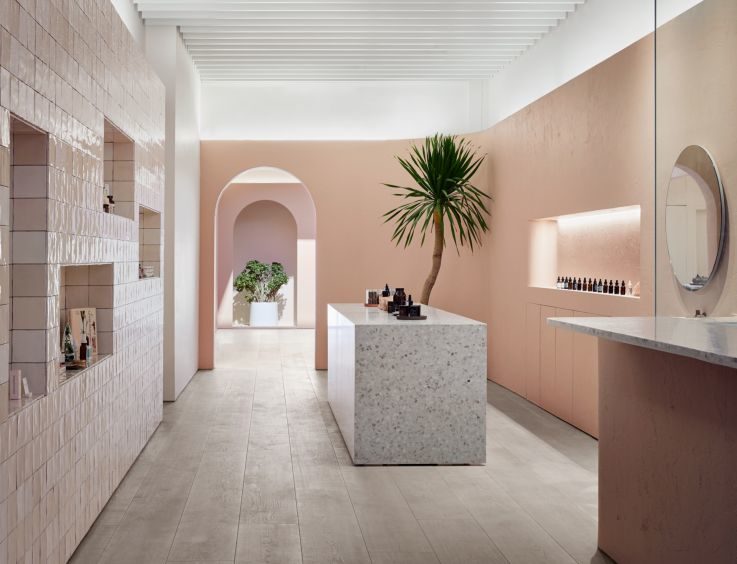 Image credit: Standard Dose
Standard Dose
Online CBD retailer Standard Dose has opened a wellness space in Manhattan's NoMad neighbourhood to help rebrand and reposition cannabis. The experiential space educates consumers on how they can use cannabis to live a better life. It hopes to create a community for fans of the plant and to build a place of calm within the city – a space to recharge whether it be a quick break or a more timely yoga or meditation class.
It offers private treatment rooms where you can receive facials, massages or private tea ritual ceremonies. Products can be tasted and tested and samples can be taken home. It's a great example of using a space not only to sell products, but to educate and enrich.
Amazon Go
Amazon's chain of cashierless stores, known as Amazon Go, has extended to a new outlet in New York – but this time it takes cash. The stores were designed to make shopping as convenient as possible with people checking out and paying via the app on their phone. But it seems Amazon have realised that some customers do still like to pay in cash.
All these customers need to do is alert an associate, get scanned into the store and pay at the checkout before leaving. It's an interesting step for the world's most famous cashier-free store – and perhaps an experiment in allowing Amazon to test how strong cash is in today's increasingly digital world.
Get a hefty dose of retail inspiration with our pick of the 31 best brand homes from around the world. Or if you want to experience the best that retail has to offer yourself you can join us on a special London retail trend tour on July 5th. Get your ticket now.