Retail openings
The best New York store openings April 2019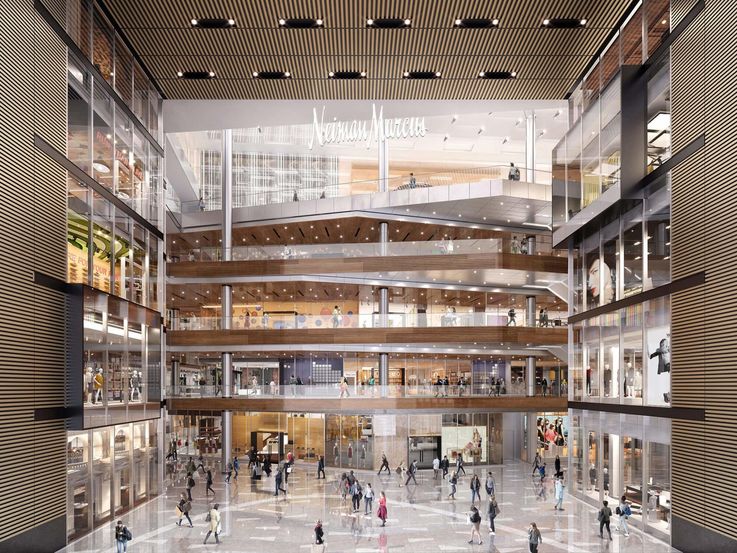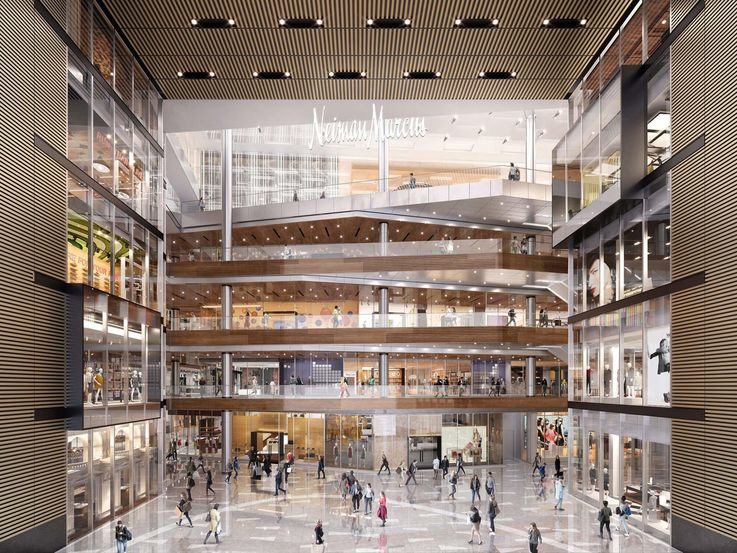 Image credit: Hudson Yards
Springtime is a season that brings a lot of change and in retail it's no different. As ever we've scoured the Big Apple for the best new openings but this month our focus is on the city's exciting new development, Hudson Yards. Read on to find out what's happening there and the important retail openings elsewhere across town.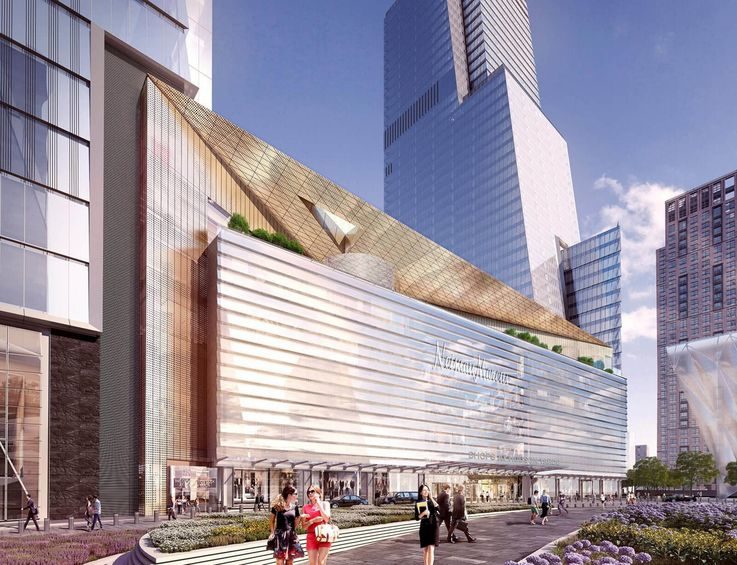 Image credit: Hudson Yards
Hudson Yards
Built over an active rail yard on Manhattan's west side, the Hudson Yards development is made up of skyscrapers, public spaces and attractions. This includes one million square ft of retail, built over 7 floors, which is home to some pretty cool new stores. The $25 billion budget is sure to grab the attention of retail enthusiasts globally. We've highlighted a few of the most notable spaces below:
[vimeo 319574236 w=737&h=737]

Snark Park (Hudson Yards)
New York studio Snarkitecture has created Snark Park, a series of immersive installations open to all ages. The team merge together art, design and architecture by re-imagining everyday surroundings in monochromatic concepts. Each experience will be unique as the installations are constantly changing, giving customers reason to visit again and again.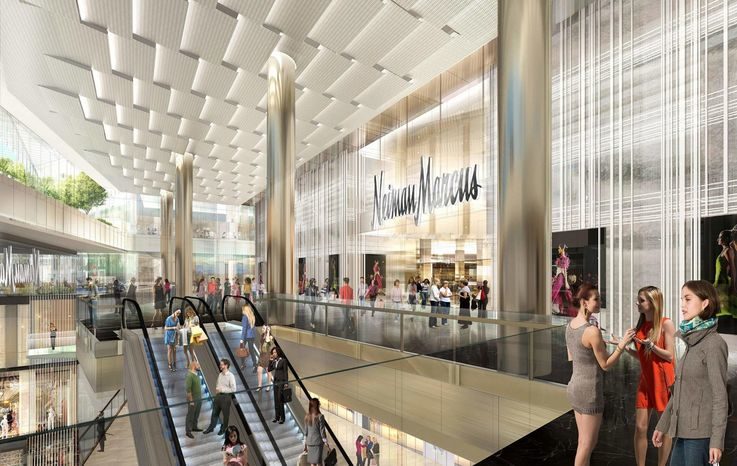 Image credit: Hudson Yards
Neiman Marcus (Hudson Yards)
The much-loved American department store has opened its first store in New York City. And to mark the occasion it has decided to shake up the traditional layout of the department store and create some retail theatre. Beauty counters have an open plan layout, rather than the traditional kiosks. In the men's section old-school video games such as Pac Man are dotted around the clothing rails. In an attempt to attract younger shoppers the contemporary womenswear area has a circular stage to host fashion shows and podcasts. The brand is going to great lengths to create the ultimate experiential department store.
Forty Five Ten (Hudson Yards)
Snarkitecture is back again, and this time in collaboration with fashion boutique Forty Five Ten. Its pioneering fusion of fashion and art has made it one of the world's most exciting retail destinations and this new store is no different. The facade stands out immediately with its eye-catching glass and brick design. Inside the space is divided up into four different boutiques: women's designer, men's store, collected vintage and 4510/Six – a platform for emerging fashion and home design. The collision of art, fashion and design makes this store truly experiential and a real treat to explore.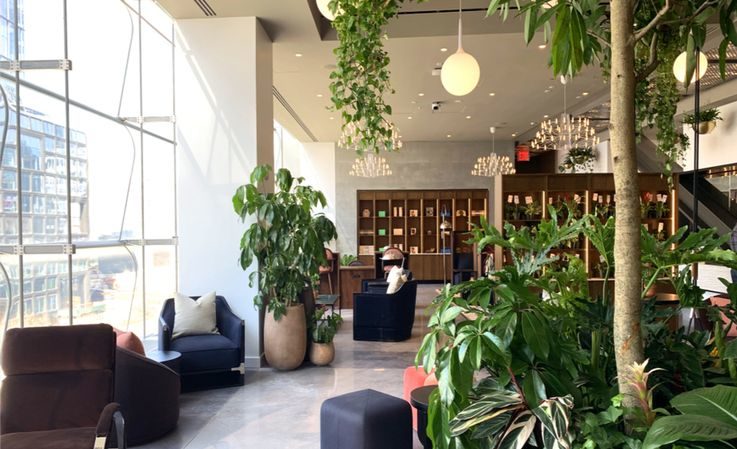 Image credit: Hudson Yards
3den (Hudson Yards)
From the outside it's hard to tell what 3den is, but once you have scanned a QR code you gain entry to a new kind of third space – also known as the space between home and work. The plant-filled co-working spa is noticeably different from your standard co-working space; it has a yoga and meditation room, baths and showers complete with free products, free coffee, sound-proof phone booths and even two Casper nap pods that can be booked out. Anyone can pay $6 for 30 minutes here and you can book everything through the app. It's great for brands too; they can pay a small subscription fee to have their products displayed on the shelves and keep 100% of the revenue when products are sold. In this way it runs like any other shop, just with the added bonus of some self-care along the way.
Red Wing
Elsewhere in Manhattan, Red Wing boots has opened its first store in midtown. The new urban concept store is part museum, part showroom. The 110 year-old heritage brand is acknowledging the younger customers that have embraced it in recent years and led to it creating this flagship store. There is a 'wall of honour' paying homage to the workers that built the city as well as a display showing how the boots are made, tapping into the global trend of brand storytelling. The store also provides a while-you-wait boot repair and reconditioning service which should bring some repeat custom to the store.
American Eagle
The teen retailer has partnered with sneaker consignment store Urban Necessities to create its first store outside of Las Vegas. The pop-up, in Manhattan's SoHo, will take up a third of American Eagle's first floor and is set to stay open for a year. The brand has the largest jeans business in the US after Walmart and felt that jeans and sneakers would be a great pairing. The trend of re-sale and rental is gaining momentum and American Eagle want to be part of that, hopefully opening more Urban Necessities stores within its other locations.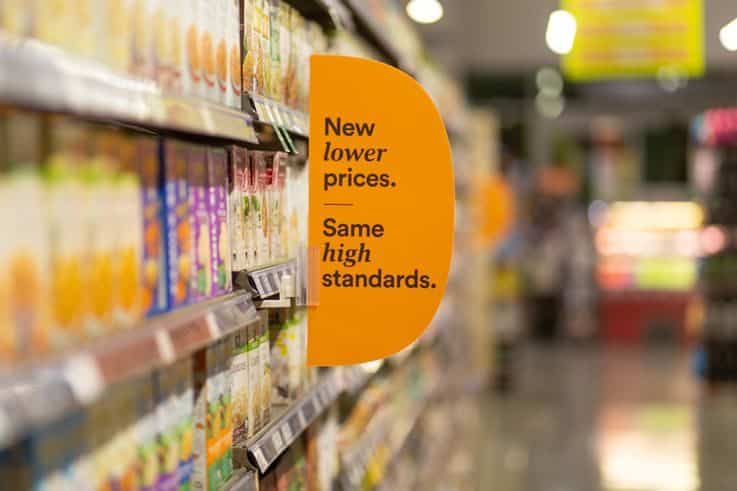 Image credit: Whole Foods Market
Whole Foods Market Daily Shop
The Amazon-owned grocer has just opened a new convenience store concept in Manhattan's upscale Chelsea neighbourhood. The store offers self-checkout for grab-and-go snacks, as well as a local focus with produce from nearby places such as Balthazar breads and Lillys cookies. You can still find your regular Whole Food staples in the fresh produce section as well as hot prepared foods, but there are also two aisles of single-serve and everyday essentials. And if you're a member of Amazon Prime there will of course be some deals for you.