London
The best of London Retail Openings March 2017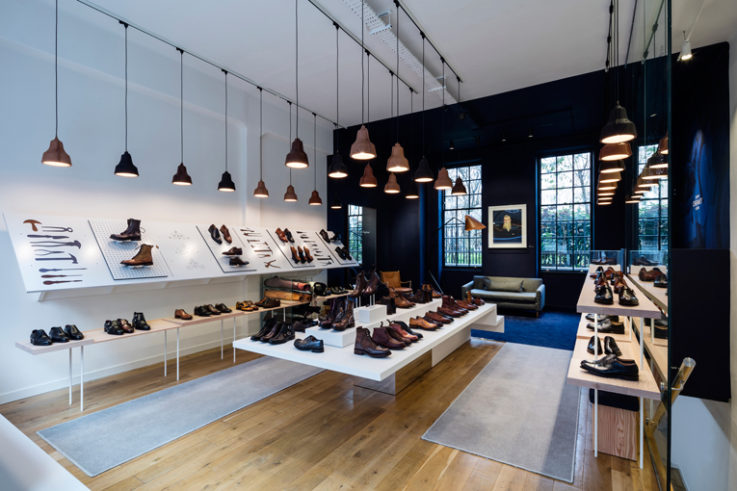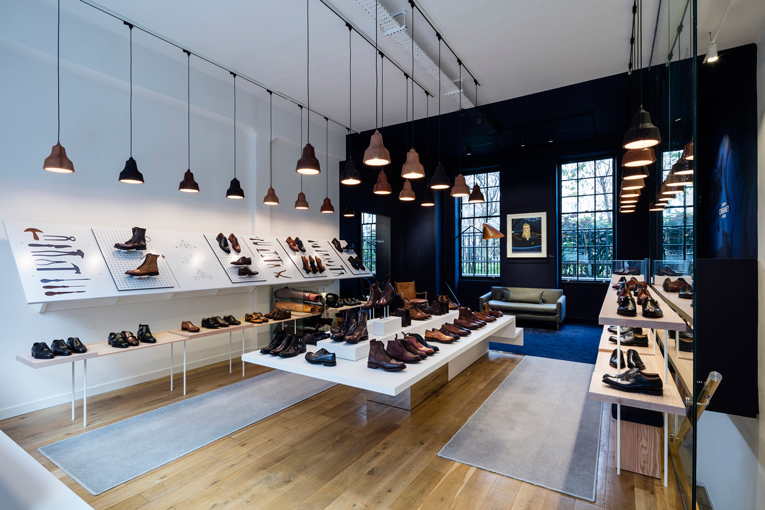 The sun is shining, we're officially in Spring and we've got a whole host of new store openings for your reading pleasure. Did you see our latest expert tips on how to make your pop-up look good? Keep on reading for even more inspiration and new retail concepts.
Vanessa Seward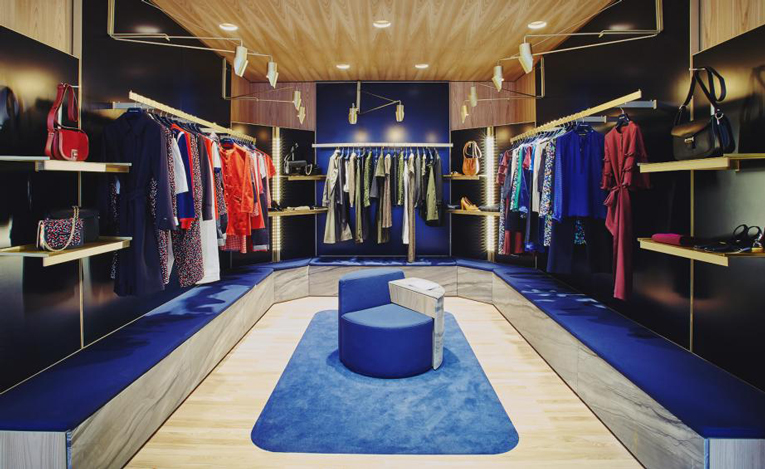 Originally based in Paris and an affiliate brand of the well known APC label, womenswear label Vanessa Seward have just opened the doors to their first London brick-and-mortar store in Notting Hill. Situated alongside French peers, Maje, The Kooples and of course APC, the store is the first of a series of planned openings for the fashion designer, after revealing wishes for a serious UK expansion.
Designed by French architect Laurent Deroo, the 461 square-foot store features lacquered timber, mirrors, marbled flooring, marbled displays, and warm brass accents alongside the signature Prussian Blue colour palette which also adorns the outside façade. Inside you can find Vanessa Seward's full range of ready-to-wear, shoes, bags, and accessories.
Eastern Biological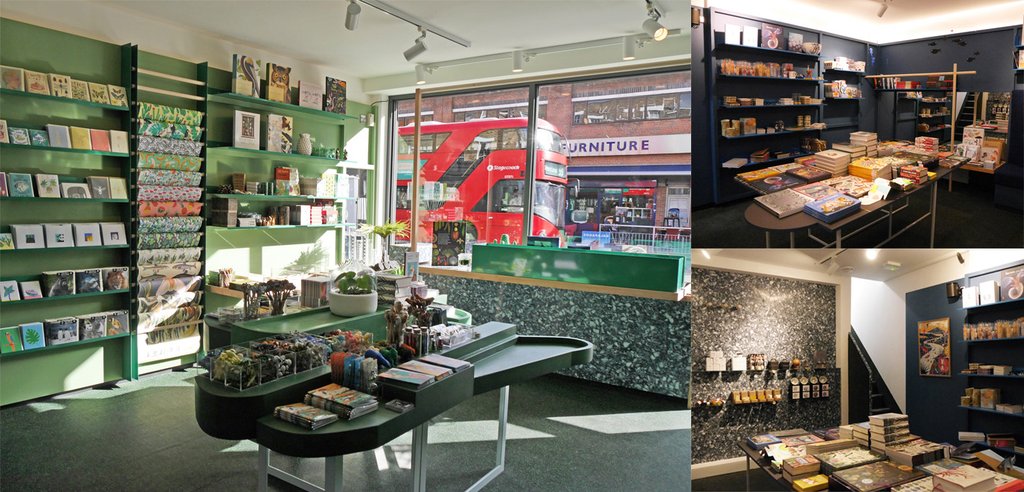 As London's first and only independent natural history gift shop, it makes utter sense for Eastern Biological's first physical store to be situated just a stones throw away from London's iconic Columbia Road, home to that famous Sunday flower market.
Taking inspiration from the Galápagos Islands and other spots around the world dedicated to Darwinism, the store features 'the Pampa zone' on the ground floor, reflecting the highest zone of the archipelago, where ferns and mosses grow in abundance. As you can imagine, this space conveys a botanical and earthy feel here.
Designed by Archomngers architects, The basement level consist of the 'Blue Zone' which links to the coastal zone of the islands where you'll find a whole host of of books, design-led gifts, stationery, toys and art prints inspired by sea life and astronomical adventures.
Joseph Cheaney & Sons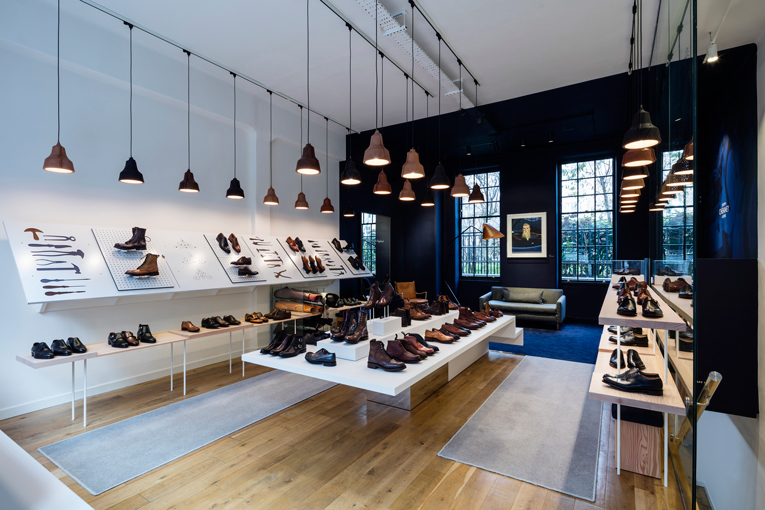 Specialist shoe brand, Joseph Cheaney & Sons have launched their latest store in the heart of Covent Garden. Created by British practice Checkland Kindleysides, the store features plenty of historic character in the Henrietta Street location, communicating the high quality-craftsmanship of the brand while also adding a contemporary feel.
The interior features pristine white walls, versatile sleek displays of the traditional style shoes, a drawing board featuring manufacturing techniques and rows of pendant lamps. A salon-like space in the back has been furnished with a mix of contemporary British and European furniture, showcasing brand heritage and of course a portrait of company founder Joseph Cheaney hangs on the wall.
This is a store with a history and a legacy, with proud and loyal customers and that is exactly how they have presented themselves with this latest retail offering.
East Wick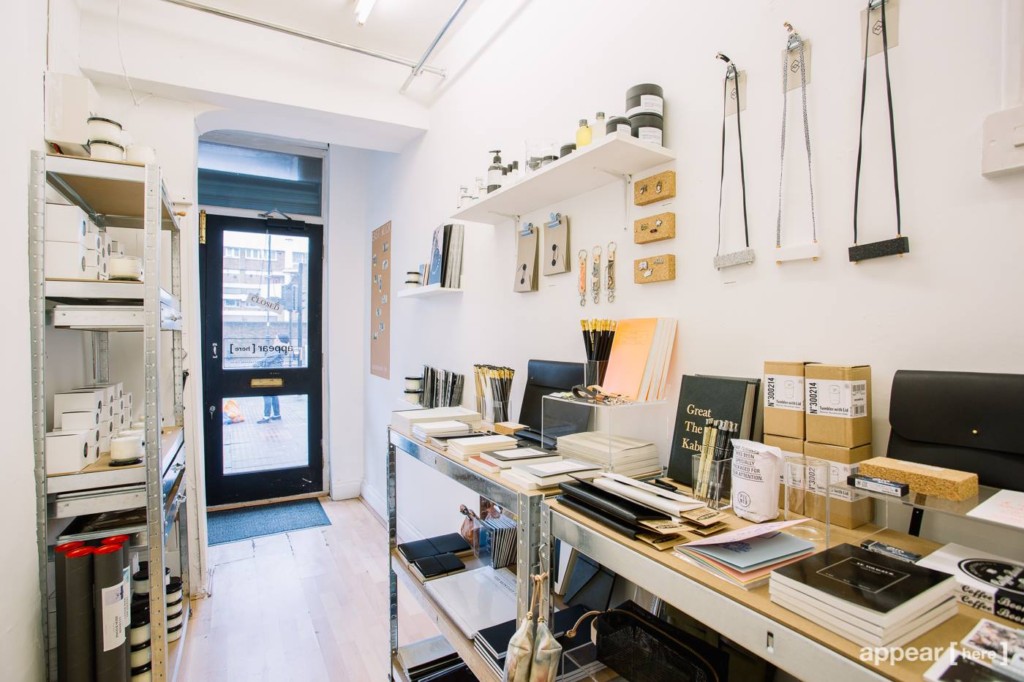 You can always tell a pop-up is working when the owners decide to keep the space for a little longer! Having opened last month for a short pop-up trial, online lifestyle store, East Wick, have extended their stay in their tiny shop on Dalston's Kingsland Road, until August.
In what was once a shoemakers studio, the female duo behind the brand, have transformed the space, with the help of Appear Here, into a curated mecca of monochrome accessories and gifts. The tiny store showcases how to correctly design and make use of a small space with stark white walls and plenty of shelving solutions. The strong East Wick vision matches the Dalston aesthetic and will surely be a hit for the months to come.
Yves Delorme
In the next few weeks, luxury home linen brand, Yves Delorme will open the doors to a new flagship store and monogrammed linen shop in South West London's Walton Street. Offering shoppers items such as the signature MLS monogrammed gifts, accessories, silk nightwear and quirky homeware goods, the new store will take over two floors of the new space and will be the brands second UK location after seasoned department store, Harrods.
Designed by Jérôme Delmas, architect and art designer at Yves Delorme Couture, the store features a double height lower ground floor offering an additional area for client meetings, Yves Delorme events, changing room facilities and an opulent seating area. The Couture range will be on display in said lower ground floor while Yves Delorme's bespoke service offers clients and interior designers the freedom to tailor seven luxurious designs to their own personal requirements.
Viewed as the perfect space to test Yves Delorme's know-how, hand-made, tailor-made, monogramming and bespoke opportunities, the store is sleek, luxurious and well worth a visit.
Stay posted for the latest retail openings in New York, coming to Insider Trends soon. In the meantime why not experience the best retail spaces for yourself by joining one of our London retail trend tours? We'll show you the latest in retail trends and help you out with any questions.