Retail openings
The Best London Store Openings October 2018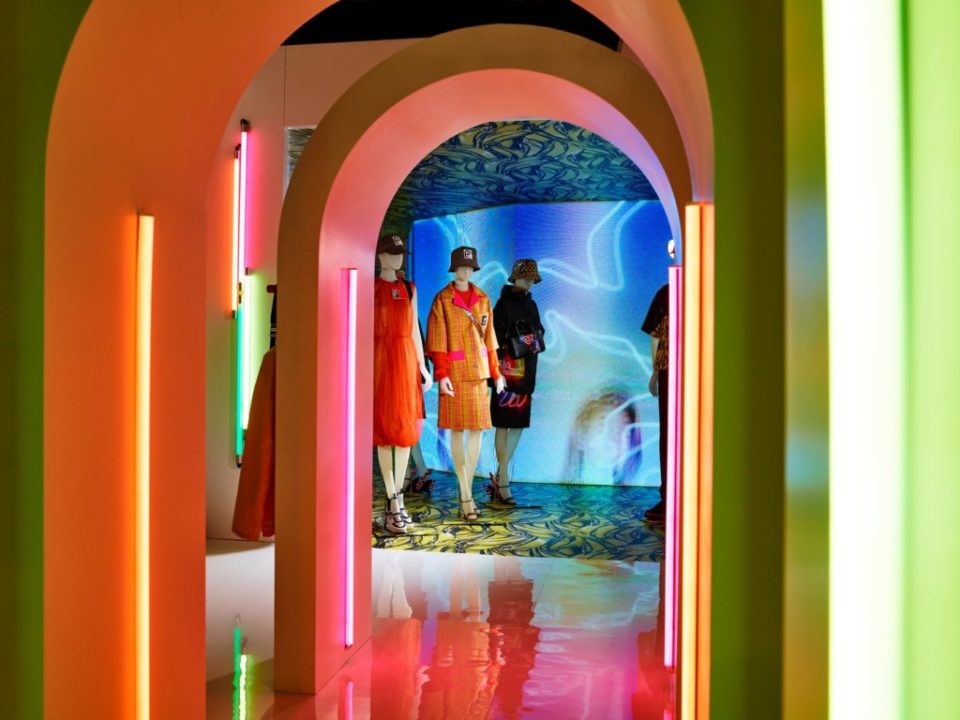 October is upon us and with that comes a brand new set of London retail openings delivering some of the best in innovative retail strategies. It's a bumper edition so grab yourself a cuppa and settle down for this month's openings.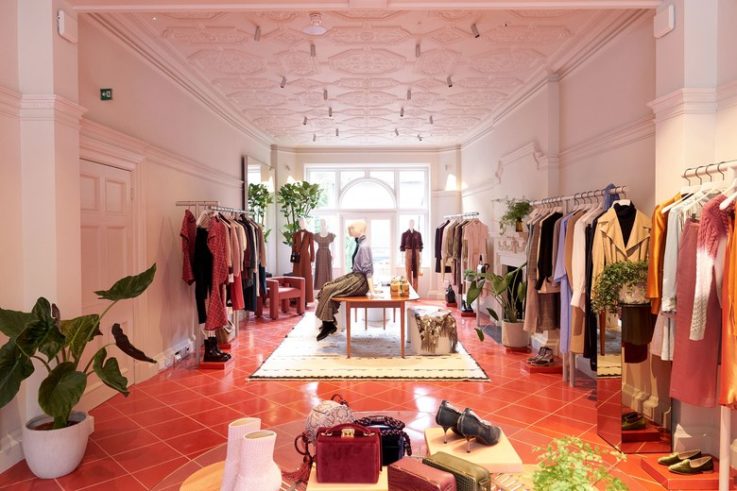 5 Carlos Place
MatchesFashion.com has opened 5 Carlos Place, a new 7,000-square-foot space in London's Mayfair, designed to feel like home.
The first two floors of the building are retail space, with layouts and brand offerings that change fortnightly. The first collaborative installation in the space is with Prada and features wall-to-wall exclusive mens and womens wear pieces, with branded vending and pinball machines, and floor-to-ceiling video streams of past Prada collections.
Other levels of the new store feature private shopping suites and a cafe/events space that will host culture and lifestyle talks and workshops, all live-streamed on Matchesfashion.com, closing the gap between online and offline.
Technology-wise, guests can swipe their phones on QR codes, activating the Matchesfashion app and sending personal shoppers a customer bio and a record of their wish list and recent purchases. The full product range can also be delivered on-site within 90 minutes, whether they are a first-time shopper or brand loyalist.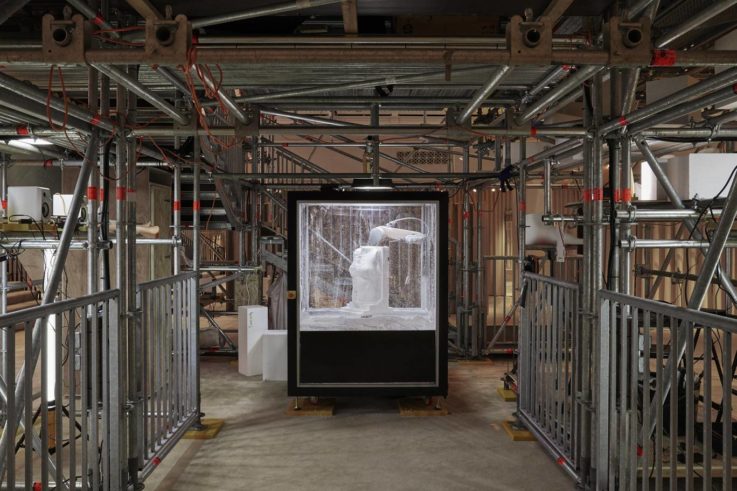 Burberry
Burberry has reopened its Regent Street store under the direction of Riccardo Tisci, demonstrating the fusion of craftsmanship, technology and art all under one roof. At the heart of the newly transformed space sits 'Sisyphus Reclined', a three-storey scaffolding-clad art installation by British artist Graham Hudson.
The installation features eighty cameras that take 360-degree photos and vinyl record players that play acapella DJ sets throughout the store. In the centre sits a robot, which creates sculptures of the human body that are then to be displayed around the installation for the public to view. The surrounding store was inspired by the building's history as a theatre and each room is wrapped in draped curtains referencing old archive photos that Tisci had stumbled upon.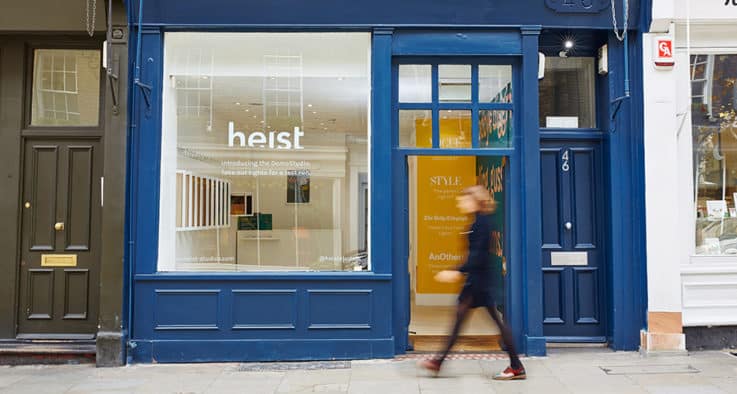 Heist's DemoStudio
Hosiery brand Heist has opened its debut physical retail store 'Demostudio' in Covent Garden, offering shoppers the opportunity to try on the tights before they buy – a first in the hosiery industry.
The new store offer Heist's entire range of bestselling tights and socks and allows consumers to test run and discover the perfect denier, or find the right nude colour. Unwanted tights from the try-before-you-buy offering will be donated to long-standing charity partner Smart Works, which provides interview clothing and coaching to long-term unemployed women looking to enter the workplace.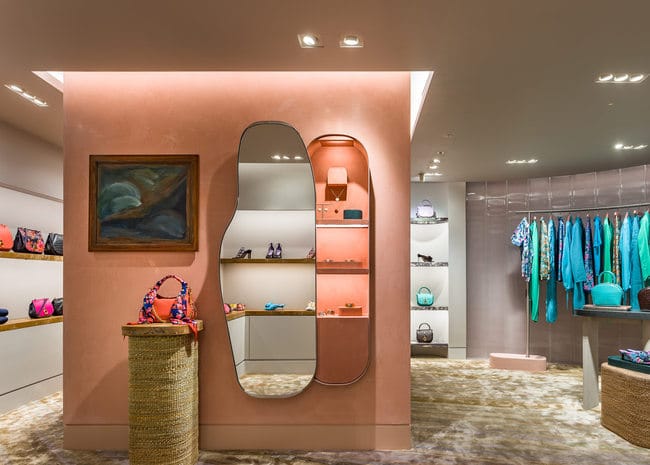 Mulberry
Mulberry has launched its new Regent Street store designed in collaboration with multidisciplinary designer Faye Toogood. While a limited edition range of products have landed in celebration of the opening, the new boutique also utilises a variety of tech. This includes a host of omnichannel services such as mobile payment points, click & collect, two-hour same-day delivery across central London and "endless aisle shopping, giving customers access to products from any Mulberry store worldwide."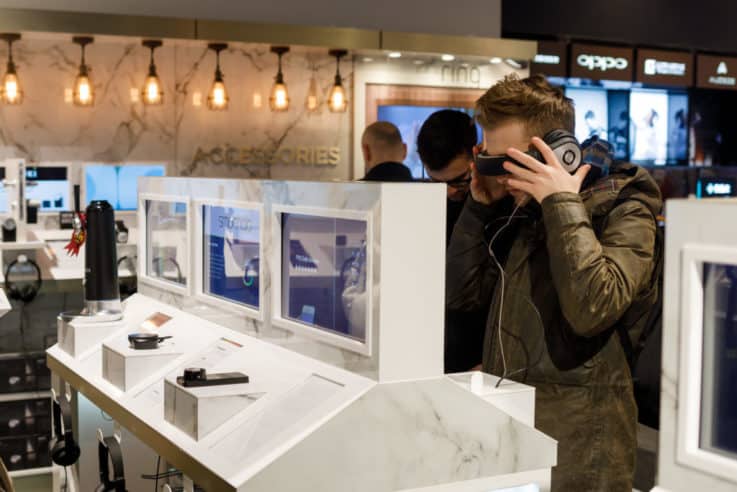 Smartech
London department store Selfridges has launched a new dedicated Internet of Things (IoT) area described as 'the UK's first immersive tech hub dedicated to the newest and coolest tech products'. Developed in partnership with IoT provider Smartech and European consumer electronics distributor Bullboat, the area aims to educate potential customers and help them to discover the latest IoT and connected devices with hands-on and interactive methods.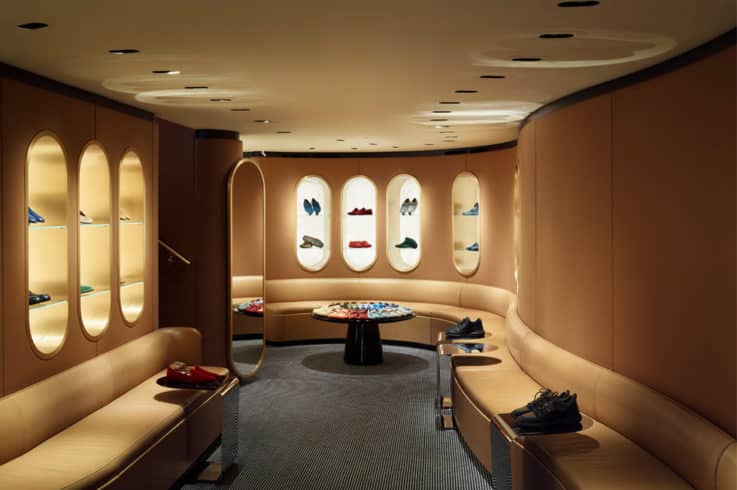 The Sloane Apartment
Italian luxury brand Tod's has launched its new boutique concept, the Sloane Apartment. The store located on Sloane Street and designed by architect India Mahdavi, features an apartment-like setting showcasing the luxury brands and oozing splendour. The two-floor space includes a bar by the entrance for drinking while browsing and there are various Instagrammable scenes to raise brand awareness.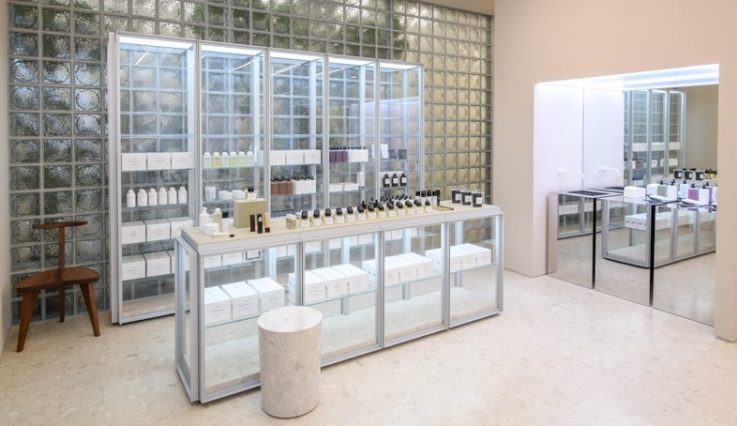 Byredo
Fragrance label Byredo has opened its second space on Lexington Street in Soho reflecting the progressive nature and ethos of the brand. The new store includes a dedicated space for displaying art, seating for relaxed conversation and a shopping experience that encourages customers to come and learn about things, without feeling the pressure to buy.
WhereWolf
WhereWolf, the first digital shopping app for high streets launched its first ever pop-up shop last month in St Martin's Courtyard, Covent Garden. The 1,700 square foot store was spread across two floors and opened with a focus on independent design.
The shop showcased items from current collections as well as allowing the opportunity to preview upcoming collections, all digitally updated every hour. The shop aimed to share how the app inspired by the 'digital shopper' can demonstrate the future of retail through a combination of tech and pop-up to create a more "reliable high street experience".
Holly Nichols
Something a little different. No, this isn't Harvey Nichols' new sister chain, but instead an incentive to celebrate the ethos of the department store and the opening of a new floor dedicated to womenswear. For the entirety of September, Harvey Nichols changed its name to Holly Nichols to celebrate women in the fashion industry. The change included new signs above the doors at its flagship Knightsbridge store, as well as new bags and internal signs. The department store also changed its website and all social media channels to Holly Nichols.
Stay posted for the latest retail openings in New York, coming to Insider Trends soon. In the meantime why not experience the best retail spaces for yourself by joining one of our London retail trend tours? We'll show you the latest in retail trends and help you out with any questions.