London
The best of London store openings March 2019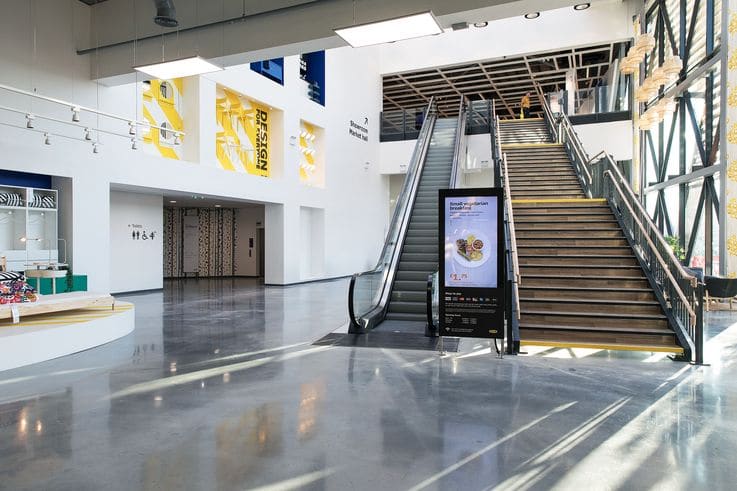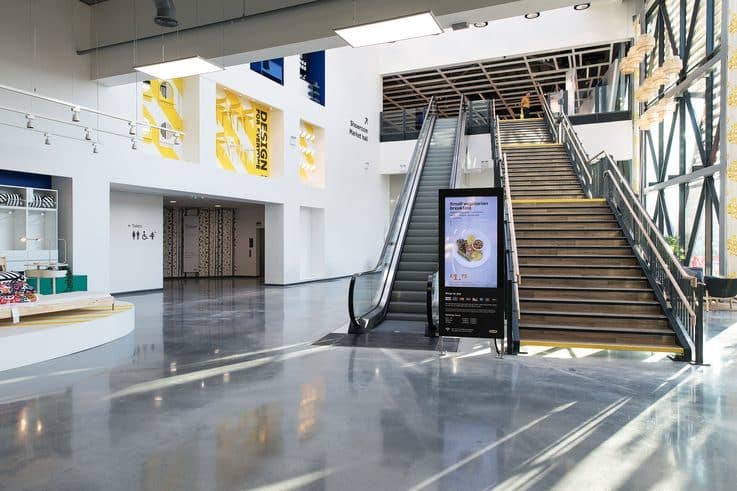 Image credit: IKEA
It's great to be back in London to see what's new and noteworthy in this wonderful city. Let us take you through the best new stores we have discovered this month.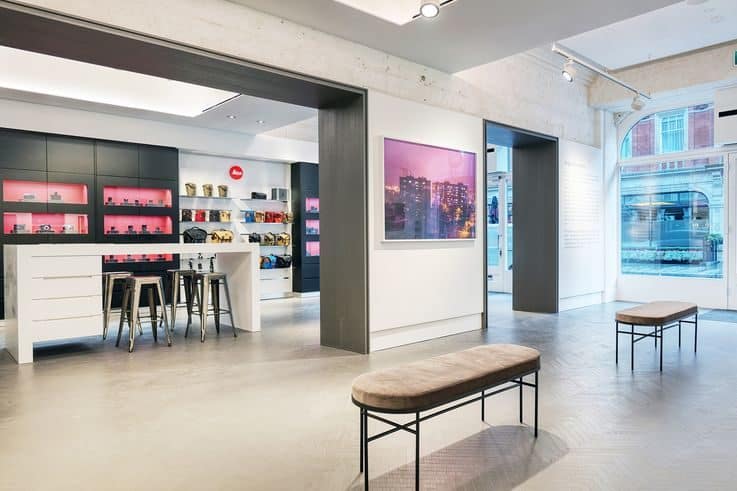 Image credit: Leica
Leica Flagship
Premium camera manufacturer Leica has opened a new flagship store in Mayfair. The new store has a gallery space and stocks the full range of Leica's products. There are in-store imaging experts on hand to help you understand product features and photographic techniques.
The space will also be home to Leica Akademie which is the brand's photography training centre offering workshops to photographers of all levels. The courses are designed to inspire and educate a new generation of photographers. The Akademie will also offer bespoke one-to-one lessons. Plus, it will display exhibitions from celebrated photographic icons as well as up-and-coming photographers, all of which use Leica cameras of course.
Stanfords Travel Bookstore
Iconic travel bookstore Stanfords has left its home of more than 100 years and moved its flagship to Mercer Walk. The new store concept has been designed specifically to accommodate book signings and launches. Its much loved cafe has been updated with a new, more adventurous menu and now comes with an alfresco dining area too. The store houses the world's largest collection of travel guides, maps and globes under one roof. The space works as a gallery too featuring photography exhibitions from explorers as well as travel installations which should appeal to old and new customers alike.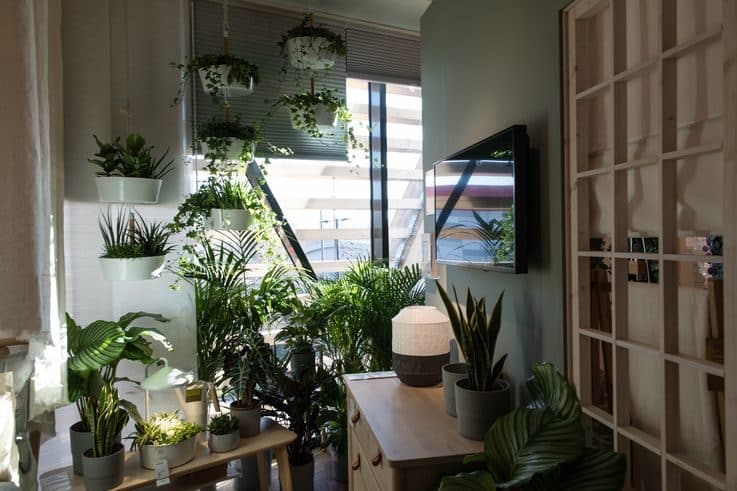 Image credit: IKEA
Ikea Greenwich
Ikea has opened its first new London store in 14 years in Greenwich. Designed with community in mind, it is built to the highest sustainability rating and will be Ikea UK's leading sustainable store. The new building is visibly different to a typical Ikea store with its use of timber as well as a seeded roof and terrace pavilion with views across the capital.
Inside the store you will notice a lot of natural light, especially in the greenhouse or entrance cafes. There are working demonstration kitchens to help consumers live a more sustainable life. The most innovative space within the store is the Learning Lab, where customers can develop the skills to upcycle, repair and prolong the life of products. The store is also highly accessible by public transport which makes travelling there sustainable and convenient.
New Balance Pub
Sportswear brand New Balance has launched a pub to accompany its sponsorship of the 2019 Virgin Money London Marathon which takes places on April 28th. Called The Runaway, it only trades in the currency of miles ran, rather than money, to incentivise people to go for a run. Using the Strava app runners can log their miles which will then be loaded on the digital Runaway card that can be used at the venue. The central London location has been fitted out like a traditional English pub with dartboards and jukeboxes upstairs, whilst downstairs is NB's Fresh Foam exhibition in celebration of its midsole technology. It has been designed to be the perfect reward after a long run and a great place for the running community to come together.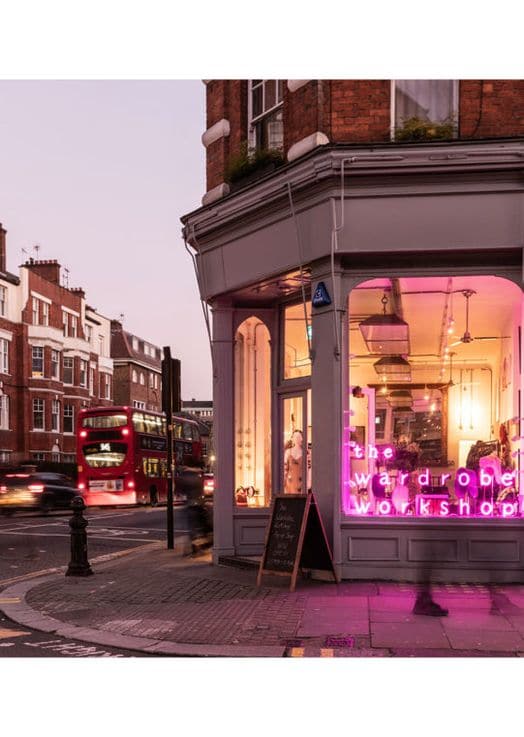 Image credit: The Wardrobe Workshop
The Wardrobe Workshop pop-up
The online retailer that specialises in pre-owned designer clothes and independent fashion brands has opened a pop-up in Chelsea. Stocking brands such as Alexander McQueen, Givenchy and Valentino, independent brands merge with revived, pre-loved fashion. The aim is to combat the trend for fast fashion and focus on sustainability and the environmental impact of retail.

The Collection Soho
Streetwear and contemporary designer label The Collection is opening a flagship store on Brewer Street. It will be the UK's first fashion gallery that will educate its customers on the history of streetwear. Museum-style display techniques will showcase a range of unique and rare sneakers alongside pieces of collectible streetwear and accessories from brands such as Supreme and Louis Vuitton. There will be a fashion café serving fashion-themed cakes and hot beverages from Monmouth coffee. There will also be some iconic pieces for sale too, such as the world's only Supreme X North Face collaboration. If you are into rare fashion finds, this is the place to go.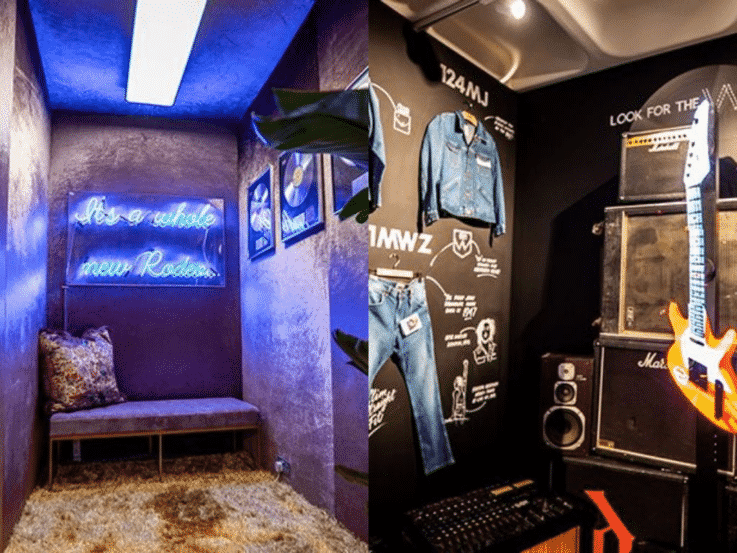 Image credit: Wrangler
Wrangler Icons pop-up
The acclaimed jeans retailer Wrangler has opened a shop and recording studio in Soho for five weeks only. Its latest collection, 'Icons', brings together six of Wrangler's most classic designs – and this pop-up is designed to promote the brand's iconic status. Shoppers really will share the small space with bands as the recording studio isn't just a gimmick. Wrangler thinks style and music go hand in hand, so this pop-up is a reflection of the brand's identity. In a world where physical retail is increasingly being used for marketing rather than selling, this hip pop-up makes perfect sense.

Lego/Snapchat AR pop-up
Lastly we have to mention the Lego pop-up that launched during London Fashion Week. Lego hosted a space in central London where you could buy exclusive adult streetwear merchandise. The twist was that the space itself was entirely empty with the exception of a giant Snapchat code. Once scanned the user then could access the virtual storefront which let them view the clothes and in-store displays via mobile as they walked around the physical space.
Once they'd chosen what they wanted to buy they were transferred to the Lego-wear e-commerce page to see the selected products displayed on real-life models. A quick confirmation of your size and you were ready to checkout. It may have been a short-lived initiative, but we definitely think combining physical and virtual spaces through AR is something we will be seeing a lot more of in the future.
Want to check out spaces like these to see what you could learn from them? Get in touch to find out more about our London retail safaris. And what's got these 15 UK retailers growing fast? Find out now.