Strategy
15 of the UK's fastest-growing retailers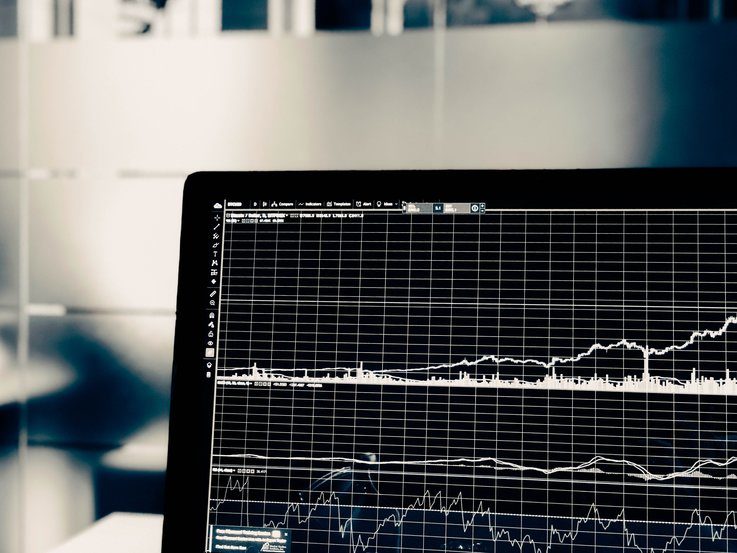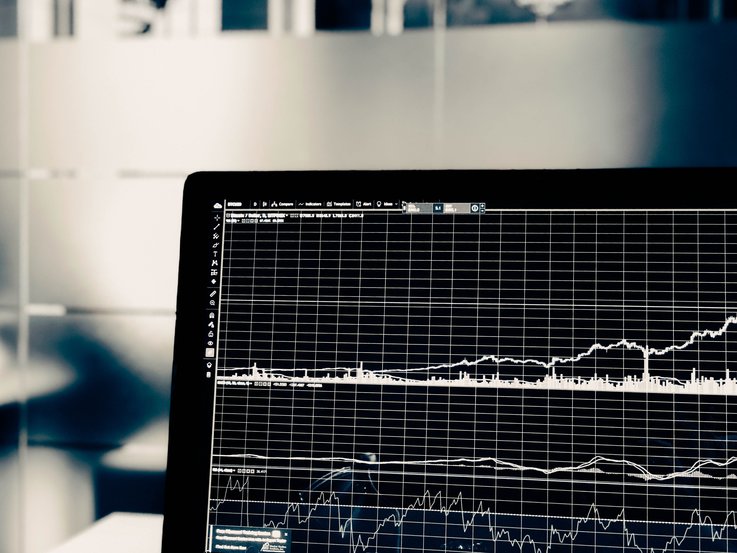 The UK retail industry is an ever changing landscape and for every story of store closures or beloved brands potentially disappearing from the high street, there is one about the next ecommerce company to open physical stores or a traditional retailer that has broken £2 billion sales for the first time.
So what are retailers doing to combat the shifts in consumer behaviour and stay ahead of the competition? Let's take a look at 15 interesting cases of fast-growing UK-based retailers and what they've done to succeed in an increasingly tough environment:
1. Missguided
Missguided, a value focused, online retailer founded by Nitin Passi in 2008, targets the 16-34 year old market with affordable fashion. The company has developed one of the fastest supply chains in the industry and it is this speed to market that has made the Missguided website such a dynamic shopping experience. Thousands of new designs are added to the website each month and 250 new catwalk inspired items every week.
The company enjoys a socially conscious reputation and receives extensive media coverage for its positive body image campaigns which sees untouched models in marketing materials and realistic mannequins with stretch marks. It has also begun opening physical stores to help cement its brand in the wider consciousness.
Missguided has been valued at £700m amid speculation that Passi may be planning a stock market float. The company's UK sales have risen by 49.4% to £118.3 million, while its business in the rest of Europe rocketed by 209.2% to £36.8 million. Outside of these, its overseas business grew by 94.9% to £50.7 million.
2. Farfetch
Online fashion retailer Farfetch and its inventory tracking technology are solving the dreaded experience of being confronted with a 'sold out' message after clicking on a desired clothing item online.
By tracking what is being sold in over 400 independent boutiques, Farfetch offers customers access to more than 1,000 brands in 40 countries. The boutiques enjoy the benefit of high exposure, low shipping costs and superior logistics with the company even offering same day delivery in 10 cities.
The company is committed to physical retail and followed its acquisition of Browns by converting the boutique into a technology focused 'Store of the Future' showroom with Farfetch founder and CEO Jose Neves, saying "The next stage in the evolution of the fashion industry is the connected store, which uses technology to enhance the luxury retail experience to become even more customer centric."
With a 70% rise in revenue, UK sales growing to £12 million and the increasing likelihood of an IPO in the near future that could value Farfetch at up to £5 billion, this young retailer is one to watch.
3. Asos
Online fast-fashion retailer Asos sells a mix of its own brand products alongside brands like Nike and Tommy Hilfiger across the globe. By continuously committing to improving the customer experience through technology, the company has become a true multi-channel retailer where customers can shop via the web, mobile, its app or on social media.
Creative social media campaigns and a keen understanding of its customer base grew the brand's Instagram following to six million and celebrity endorsements from Jessica Alba to the Obama's, have helped Asos to be revered by millennials.
The online first nature of the business has allowed Asos to avoid the onslaught of increasing rent and property costs that affects its high street competitors. The retailer's group revenue has risen by 27% to £1.9 billion, while UK sales rose by 16% to £698.2 million.
4. Boux Avenue
Established in 2011 by Dragons' Den star Theo Paphitis, this lingerie retailer has seen rapid expansion in only seven years. Helped by Paphitis' experience in the lingerie sector through his involvement with and subsequent selling of La Senza in 2006, Boux Avenue has established itself with 30 stores nationwide and over 10 international franchise stores.
Boux Avenue is a mid-market retailer and its emphasis on a unique customer experience, adopting merchandising techniques previously seen in Victoria's Secret stores in the US, has been a hit with UK shoppers. The company has ambitious plans for international expansion with the brand signing deals with Zalando to increase its presence in Germany as well as with US retailer Nordstrom, after having what Paphitis called "great success" with Very, Lipsy, Littlewoods, Asos and Amazon.
In the year to April 1, 2017, total UK sales increased by 11.2% to £49.4 million, while like-for-like sales rose 7%, helped by a strong performance online.
5. Superdry
UK fashion retailer, Superdry, has seen a lift in international trade due to the Brexit vote with the weakened sterling significantly improving its performance overseas. To capitalise on this, the company released its sportswear line into more than 100 countries and launched dedicated sports stores to showcase the sports brand, Superdry Sport.
With more than 500 branded stores already established across the globe, a further 80 are planned on being opened within the next year as Superdry develop the sportswear line into a "global lifestyle brand".
CEO Euan Sutherland said "Our growth through our eight channels to market has further diversified the brand, both geographically and across channels, while continued innovation has further widened our product offer."
In the UK, revenue increased to £319.2 million, European sales grew to £332.9 million, while in the rest of the world it grew to £99.9 million with e-commerce revenue growing by 31%.
6. Primark
Primark, the high street budget fashion retailer, continued to perform well in 2017 with strong profit margins and popular low prices contributing to steady growth in the UK. The company is focused on growing its profitability by expanding its portfolio of stores.
Primark has established 174 UK outlets, 80 of which appeared last year, and in 2018 the retailer will open 10 new stores, with branches already announced for Milton Keynes, Bluewater and Birmingham, which is set to be the largest Primark in the UK.
Primark has enjoyed a recent boost from foreign shoppers taking advantage of the weakened pound which contributed to record sales in the week before Christmas. Primark's revenues rose 12% at constant currencies to £7.1 billion, while operating profits edged up 3% to £735 million on an adjusted basis.
Despite the company not selling online, its share of the UK clothing market have grown to 16.5% from 15% and it now accounts for one in seven clothing items sold in British shops.
7. JD Sports
JD Sports has enjoyed a period of rapid growth over the last three years thanks to the 'athleisure' trend which the sportswear retailer quickly moved to capture. Successfully gaining exclusive rights to sell sports brands' collaborations with celebrities, such as Rita Ora's Adidas range and the Puma collection fronted by Made in Chelsea star Lucy Watson, ensured JD Sports saw off any concerns about waning interest in trend and the retailer enjoyed a record six months with 41% growth in sales.
The retailer is also proving itself to be agile and customer focused with the recent deployment of feedback technology into its POS terminals which asks customers one anonymous question.
"We can use the custom questions to ask really granular, business critical questions and the huge, representative sample means we fully trust the responses," said Wayne Davies, JD Sports retail director.
JD, who also own trainer shop Size? and the Go Outdoors chain, opened 12 new shops in the UK and Ireland in the first half of 2017 and 23 new international stores. Its annual revenue grew to £1.8 billion.
8. Lush
Beauty retailer Lush, founded in 1995 by Mark Constantine, has grown to become one of the most popular UK shopping destinations, gaining goodwill from shoppers due to its memorable in-store experience and the company's socially and ethically conscious culture.
All products are handmade, 100% vegetarian (80% vegan) and never tested on animals. The company has also given £17 million to over 1,400 charities to support the environment. According to research from Aflac, up to 81% of consumers are more likely to purchase from businesses that are active in philanthropic efforts and Lush have been a leader in this field for several years.
In recent years, the company's growth strategy has shifted away from opening new locations to instead focus on creating more personalised shopping experiences in its existing locations, such as its 'Black Pot Program' that allows participants to exchange five empty Black Pots for a facemask. The business is also relocating around 50 stores per year to accommodate a greater footfall, with these larger stores showing a 30-50% increase in sales.
Worldwide sales in 2016 were £723 million (approximately $900 million) an increase of 26% over the previous year.
9. ScrewFix
Hardware retailer ScrewFix adopted a customer first strategy, both online and offline, that is now showing its success with 60 new store openings in 2017 and many more planned for the coming year. The company's willingness to adopt digital initiatives and a focus on mobile has been highlighted as key reasons why ScrewFix has continued to grow when its competitors are struggling.
Thousands of products have been made available through click-and-collect in 480 stores and the improved mobile site facilitates many of these orders. "Mobile is our fastest-growing channel and it has been a huge driver of the growth in our click and collect business," says Sue Harries, director of ecommerce at Screwfix. "More than 50% of visits to our sites are now from mobile phones".
With a considerable part of the ScrewFix customer base being tradespeople working on sites with a phone in their pocket, the benefits of focusing on mobile will be enjoyed by ScrewFix for the foreseeable future. Screwfix also offers free returns and next-day delivery, with its fastest service promising delivery by 10am for orders placed by 7pm the previous night. For customers within the M25, same-day delivery is available within two hours.
Total sales for the year ending 31 January 2017 were £3.7 billion, up 7.5% on the previous year, with pre-tax profits of £759 million, up 48.2% on the previous year.
10. Matchesfashion
Luxury fashion retailer Matchesfashion.com offers the latest fashion from over 450 designer brands including Balenciaga, Gucci, Saint Laurent, Prada, Valentino, Alexander McQueen and Vetements.
The company began life in 1987 as Matches, but has since pivoted away from a solely bricks-and-mortar business to a multichannel force. This has paid dividends as around 95% of revenue is generated online. The company has invested heavily in fulfilment to be able to offer same-day delivery in London within 90 minutes making it easy for customers to buy on the fly.
As well as its website, the company maintains a series of three London stores. It has invested in bringing the digital experience into these spaces with mobile POS and tablets for browsing the complete product range. This makes buying as easy as possible. All customers can also access Matchesfashion's complimentary 24/7 shopping concierge, MyStylist, for guidance and tips on what to buy.
In keeping with its luxury focus, Matchesfashion also operates a private townhouse for VIP clients to experience the very best service through private shopping suites, events and more. And it has moved into its own private labels which adds another string to its bow.
Matchesfashion reported revenues of £204 million in 2016, a 61% jump.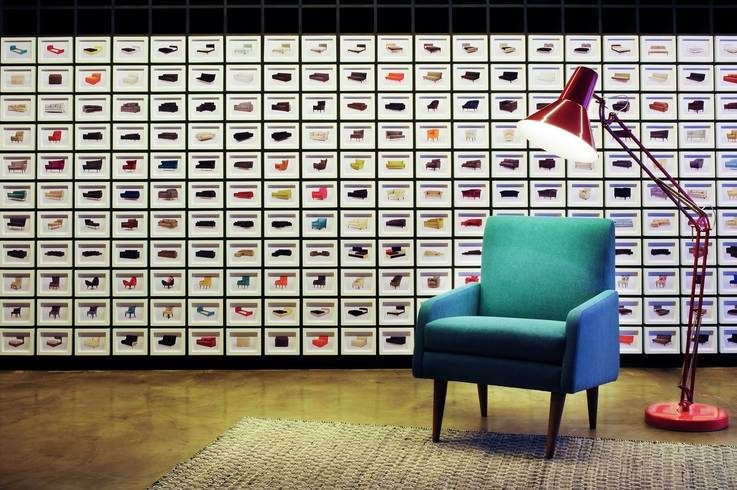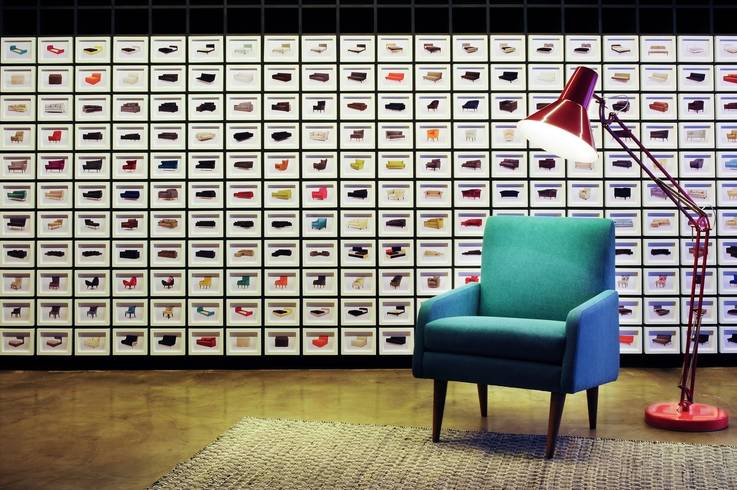 Image courtesy of Made Showroom
11. Made.com
Since 2010, Made.com has been on a mission to become the next IKEA by providing affordable designer furniture online. Costs are kept low by grouping together all orders once a week and sourcing directly from overseas factories.
Made.com sets itself apart by blending its commerce website with rich content that enthuses its readers. The retailer also hosts the online forum Unboxed, where customers share photos of their furniture. Made.com has also opened a series of stores in the UK, around the world, that use clever design and use of tech to enable customers to browse the entire range in small showroom spaces.
The company's annual results ending 31 December 2016 revealed gross profit for the entire business was £49.3 million, an increase of 58%. Made.com noted its UK business was profitable for the first time in 2016, while international is "tracking on the same trajectory".
Made.com's overall sales surged 48% to £91 million, while in the UK revenue increased 38%.
12. Loaf
Loaf is an online furniture retailer, which began life in 2008 when founder Charlie Marshall identified a gap in the market after having a nightmare Saturday trying to buy a bed. Marshall launched The Sleep Room, an online store selling beds, this expanded into selling other furniture and the company changed names.
Driven by a big push to develop a complete multi-channel offering, the retailer has developed a showroom concept for its 'Loaf Shacks' suite of stores. The spaces have become a place where customers are encouraged to interact with Loaf products in an environment that's meant to simulate the home experience.
A particularly memorable section has a row of sofas lined up like cinema seats in front of a screen that's playing the 80s classic film, Back To The Future, on repeat. These interactive areas encourage customers to linger and engage with the laid-back brand identity.
Marshall, who still heads up the business, said "Multichannel is what customers want when it comes to furniture and people still want to see and touch the products first-hand."
Retail sales hit £26.9 million in 2015/16 and Loaf is targeting £100 million in revenue over the next few years.
13. Wren Kitchens
Privately owned British designer, manufacturer and retailer of kitchens Wren Kitchens was founded in 2009 by Malcolm Healey. The business has since grown to employ 4,000 people, making it the largest employer in the Humber region over its 65 UK showrooms and warehouses.
Recent years have seen the company invest £40 million in a state-of-the-art manufacturing facility at the acquired 'The Nest' headquarters in Barton, which has contributed to the retailer keeping pricing low for its customers. The company is able to do this as it fully owns and operates its supply chain, from manufacturing its own products which it sells through its own stores to owning its own fleet of vehicles for delivery.
Over the past four years kitchen sales have totalled £1 billion. Finance director Mark Pullan, said "The company has experienced unprecedented sales growth over the last few years and will be looking to continue this success and almost triple the number of retail showrooms in the UK from 64 to 150."
14. Oak Furniture Land
Oak Furniture Land made an early start in the ecommerce business when founder Jason Bannister began selling furniture on eBay in 2004. The company now specialises in offering low cost hardwood furniture that it sells through its own site and, since 2009, through its physical showrooms.
A combination of growing its UK showroom presence to the 100 locations it is today and keeping prices low by containing costs throughout its supply chain, has solidified the company's position as one the fastest growing UK chains with turnover soaring to £279.7 million from £239.3 million the year before.
Oak Furniture Land is also active in the US with the 2016 launch of its dedicated US site. The company will continue its international push with the recent announcement of its search to find an agency to handle a £30 million investment for marketing into the US and UK.
According to recently-filed accounts for JB Global, which trades as Oak Furniture Land, pre-tax profit grew to £15.2 million in the year ending 30 September 2016, up from £7.8 million in 2015.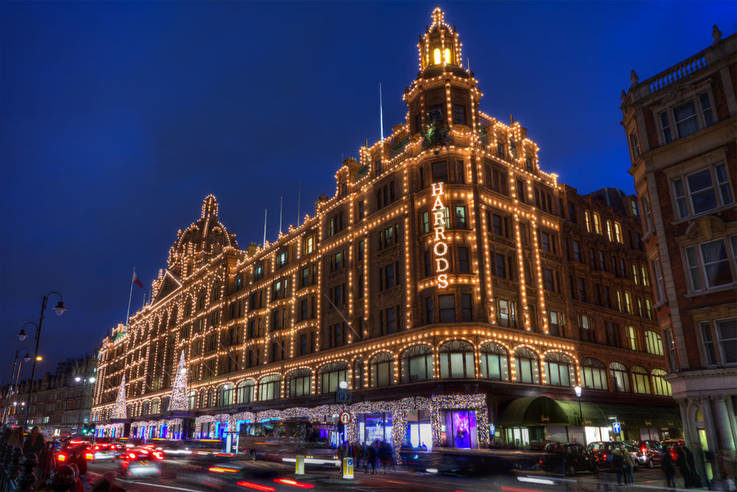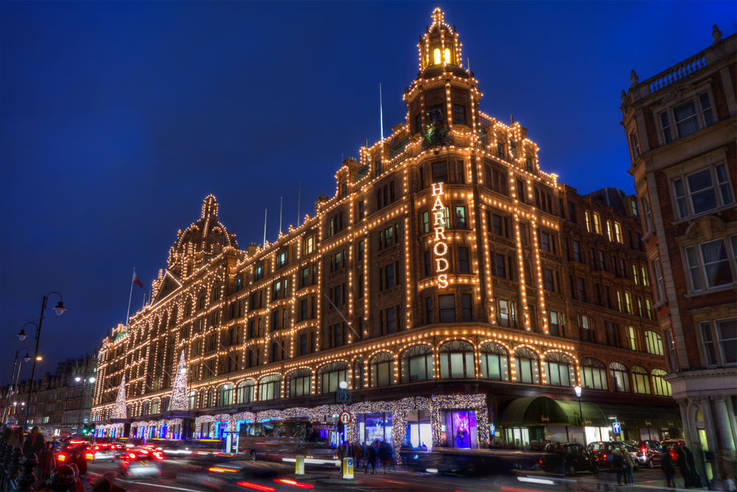 15. Harrods
And a special mention for luxury department store and British institution Harrods. By no means a new addition to the UK retail mix, the company continues to achieve enviable growth.
It is another retailer who has significantly benefited from the weakened pound following the Brexit vote. Tourists have flocked to the store to take advantage of the lower prices and this generated a 23% boost in revenue. Harrods financial officer John Edgar has said "Every year seems to be a record year for us at the moment and long may it last,"
The department store has had a facelift in recent years with Qatari Holding, who acquired it in 2010, investing over £450 million to introduce in-store features like a luxury wellness clinic, additional space for luxury fashion collections and improvements to the building like 4G internet.
Harrods has recorded its eighth year in a row of soaring profits, which included smashing the £2 billion sales mark for the first time. Pre-tax profit also shot up by 38.8% to £233.2 million, while its operating profit spiked 42.3% to £253.3 million.