Paris
The Best Paris Retail Store Openings January 2020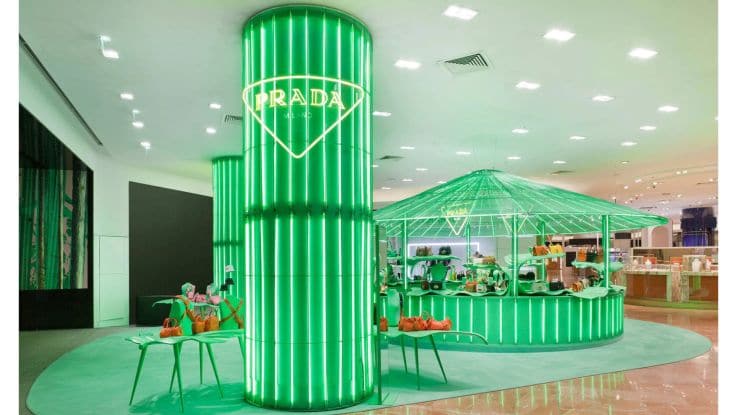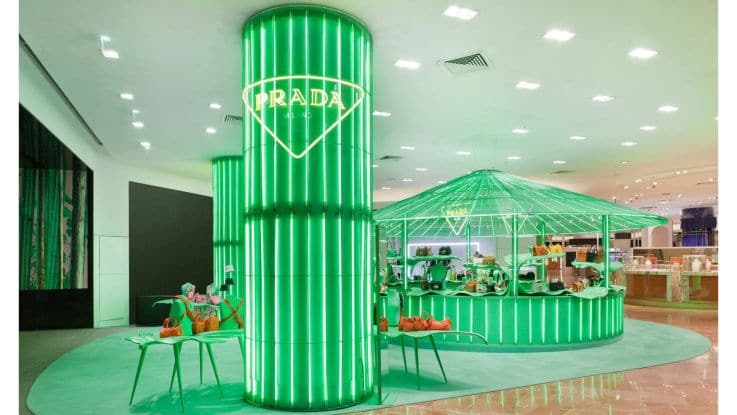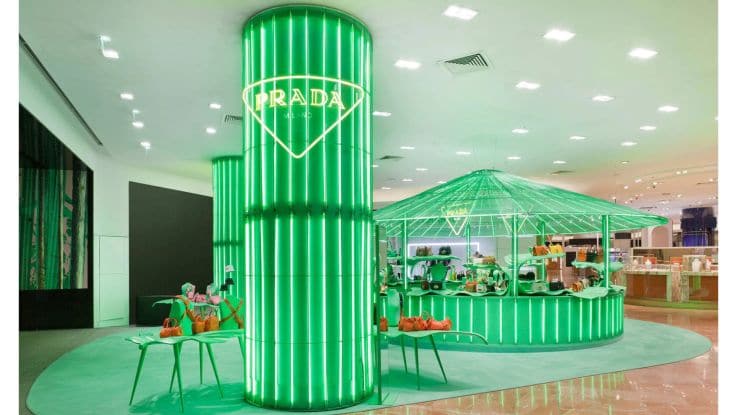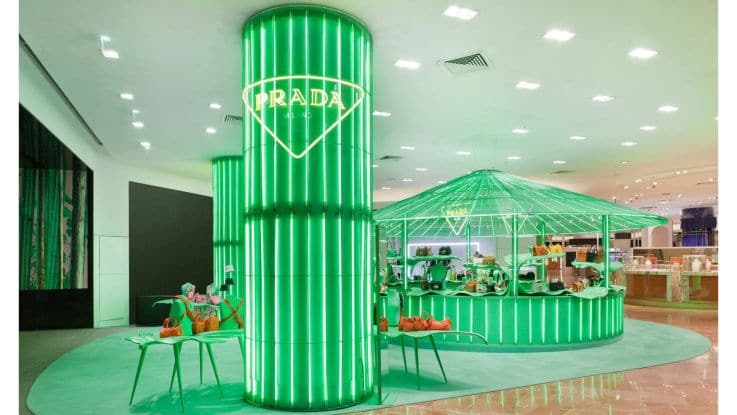 Image credit: Prada
It's our first Paris roundup of 2020 and it's a good one. The trend for pop-ups continues and well-known beauty brands continue to make their stores destinations in their own right. We hope you enjoy!
[youtube https://www.youtube.com/watch?v=VFgo5-HtOOY&rel=0&controls=0&showinfo=0&w=737]
Celine Haute Parfumerie boutique
The first ever Celine Parfumerie can be found on rue Saint-Honoré. The store is instantly recognisable as being the home for Celine scent with striking displays of row upon row of bottles on mirrored units. Heidi Slimane has created a collection of 11 unisex fragrances – nine are available in store but two more will be coming later in 2020 for added suspense. The commissioned artworks inside, including canvases by Camilla Reyman and Søren Sejr and a gunmetal piece by Rochelle Goldberg, are a great footfall driver as well as ensuring an 'experience' for the customer.
Lush 'Fresh and Flowers' concept store
Cosmetics retailer Lush is continuing its expansion with more concept stores. The Parisian store was inspired by the French's love of buying fresh produce from local markets and bakeries. The retailer has spent years creating products with a short shelf life from natural ingredients. Here you can find a range of products for body, face and hair – all made without preservatives and some even prepared by in-store teams to really enforce the concept of a 'fresh' product. The store also offers locally-sourced, seasonal flowers in a bid to make an international chain feel more like a one-off independent store.
Image credit: Lancôme
Lancôme Flagship
Luxury French beauty brand Lancôme has opened a new flagship store in the city. Located in the Champs-Elysées area, the two-storey store features an exhibition space as well as a room for changing displays – it currently houses rose petal ornaments. The ceiling will change five times a year to keep the space fresh and keep enticing customers back into the store. As you would expect from a flagship of this size, there are personalisation and customisation areas, as well as professional beauty services. The store has been designed to be a must-see for both local and tourist beauty fans.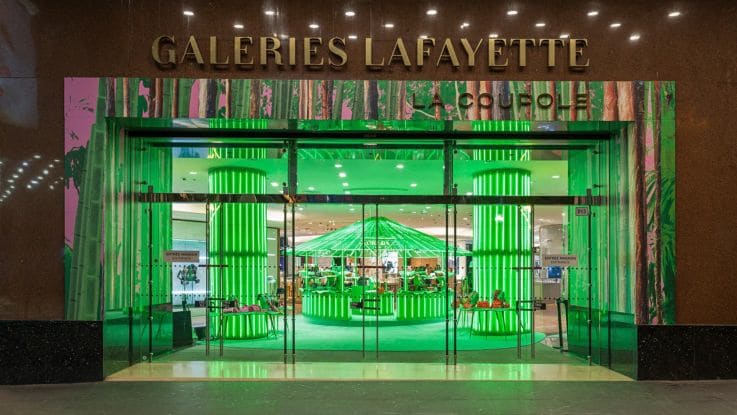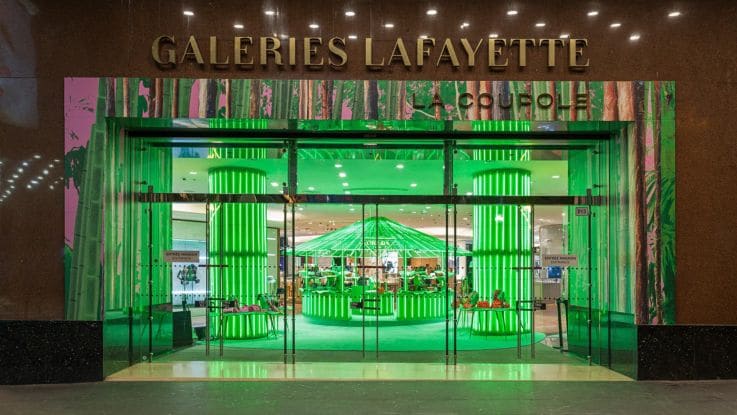 Image credit: Lancôme
Galeries Lafayette/Prada 'Hyper Leaves' pop-up
Italian fashion retailer Prada has teamed up with historic department store Galeries Lafayette Haussmann to create two pop-ups – one for men and the other for women. The neon green installations are inspired by the theme of 'wild nature'. The women's space features a forest pavilion whilst the men's space has a giant baobab tree at the centre of it. The products are dedicated to displaying the label's Spring/Summer 2020 collection.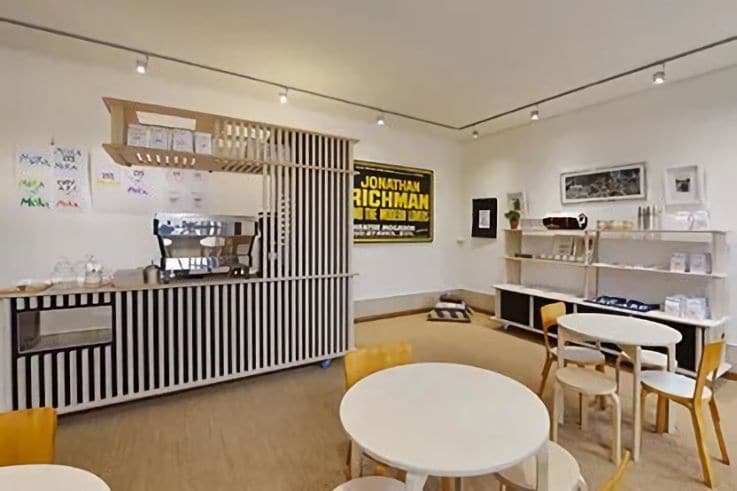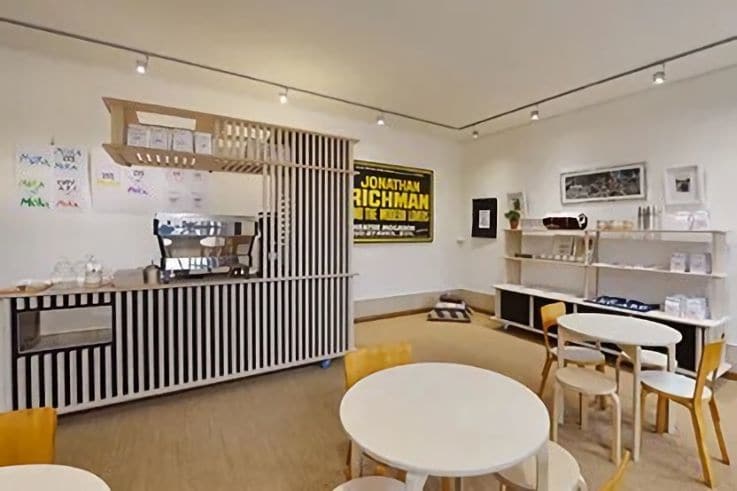 Image credit: A.P.C.
A.P.C pop-up café
A popular trend in Parisian fashion retail is for brands to open their own coffee shop and A.P.C has followed suit with a pop-up café open until the end of January 2020. The store will offer a full selection of coffees made with the label's own mocha coffee. It will also sell exclusive merchandise featuring the café's logo. There will be an exhibition of A.P.C fashion archives and an exhibition by artist Jessica Ogden displaying her collection of patchwork throws and cushions. It's a great way of building a community around the brand and turning customers into fans.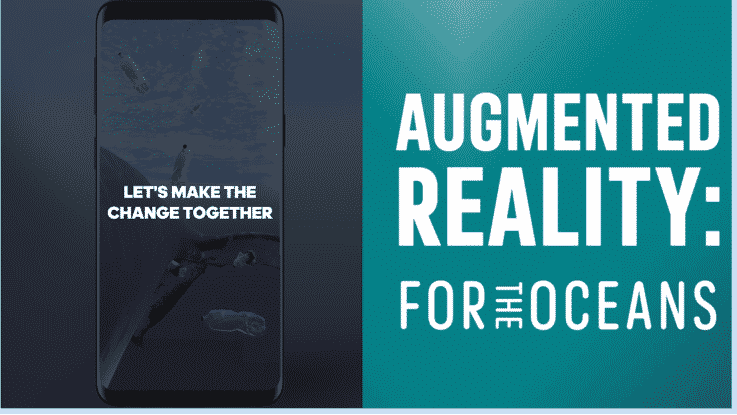 Image credit: eycandylab
eyecandylab/Adidas AR pilot
Augmented reality startup eyecandylab launched a partnership with the Adidas flagship on the Champs-Elysées for the holiday season. The project has been designed to raise awareness of adidas' sustainably manufactured products made from recycled ocean plastic by integrating with the existing digital screens in-store.
Eyecandylab developed an app called 'For the Oceans' where customers can simply hold their smartphones in front of a screen in the store and it will display the impact of consumption and plastic usage on the planet. It not only highlights the environmental issues the world is facing but also Adidas' sustainability initiatives and the products it is producing to help combat these global issues.
Come tour the very best of Paris's retail with us on your very own personal retail safari. Get in touch to learn more.