Paris
The best Paris store openings: February 2019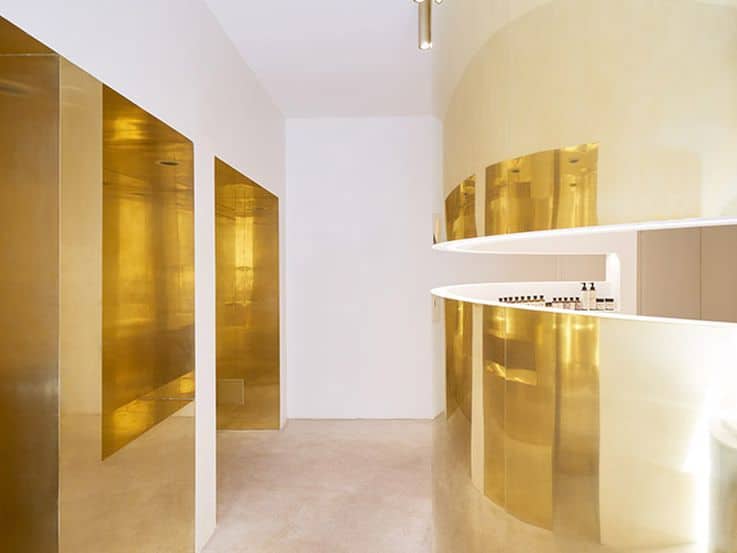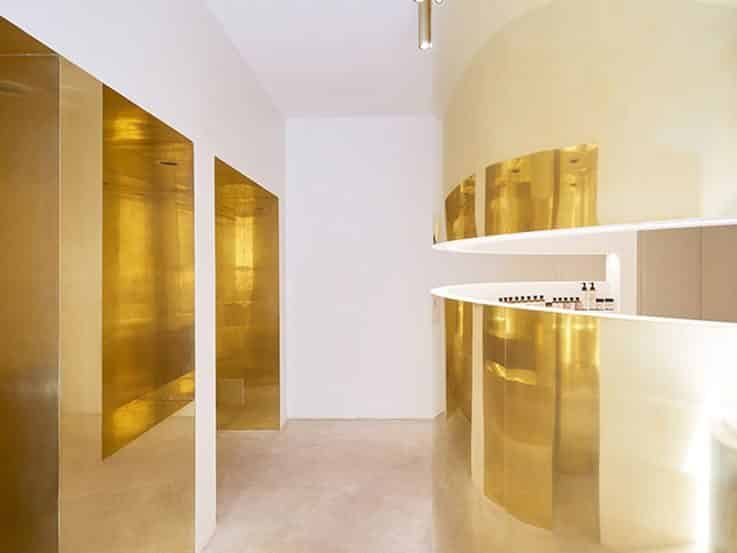 Image credit: Archiee
This month we're back in Paris to take a look at what's new and exciting since the last time we visited. This beautiful city is home to a vibrant retail scene and we're going to share with you the latest and greatest retail openings.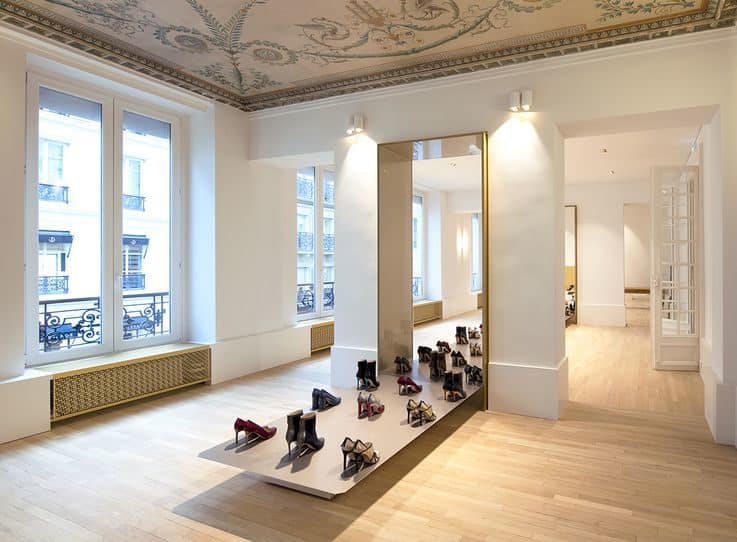 Image credit: Bettina Vermillon
Bettina Vermillon
Luxury French shoe label Bettina Vermillon has opened a boutique in the 8th arrondissement. The brand is the brainchild of architect Lorraine Archambeaud. Uniquely, some of the shoes have interchangeable aluminium heels and they can be chosen and assembled whilst you wait from the in-house atelier. The talons are created by a supplier to the French Aviation Group and Formula One industry.
Meanwhile, the interior of the store is as impressive as the shoes. The shoes are displayed on a central runway and there is also a workshop, archive, bar and ballroom. The space is designed to be used to stage events and showcase artistic talent. The opening exhibition is a series of drawings by French artist Victoire Cathalan, while there are also pieces by American furniture designer and architect Florence Knoll.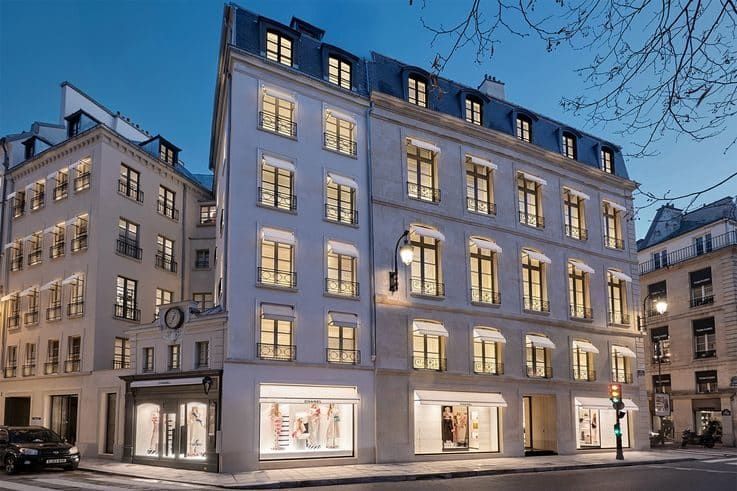 Image credit: Chanel
Chanel
Parisian luxury brand Chanel has unveiled its huge new flagship on Rue Cambon. Interestingly, this was the street where Gabrielle Chanel launched her first Parisian store. It now combines three buildings including a 17th century convent. The 16,000 sq ft space has a central staircase that the architect, Peter Marino, has designed the building around.
The store epitomises luxury and showcases artworks and sculpture, but there are subtle personal touches too, such as an area where they grow camellias – Coco's fetish flower. The top two floors are reserved for VIP customers offering a whatever-you-need level of service. At present the store is also a testing ground for digital innovation thanks to a partnership with Farfetch.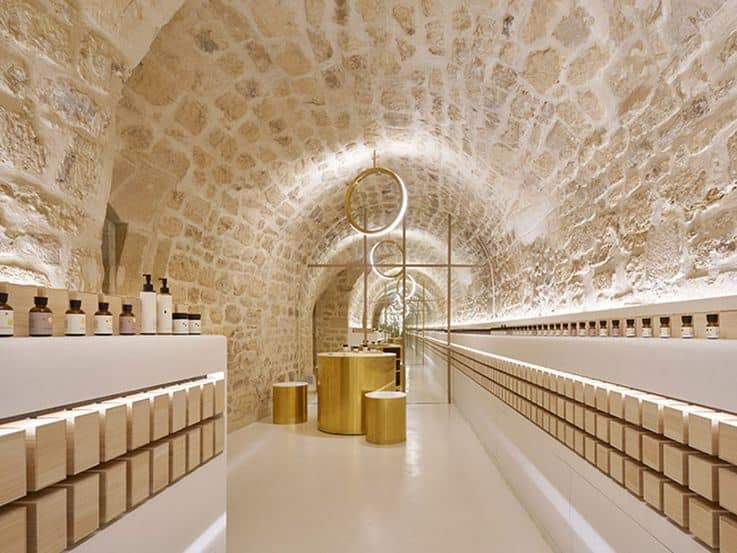 Image credit: Archiee
en
Japanese cosmetics brand en has reimagined a stone vault for its first store in Paris. The boutique in central Paris has been created by creative studio ARCHIEE where they have preserved most of the original structure. In Japanese 'en' can be translated as meaning 'beauty', 'circle' and 'connection' and the designers capitalised on this when creating the store. The brand has tapped into a major modern trend by allowing customers to create their own products from over 100 oils and essences.
The beautiful white and bronze treatment rooms enable en to offer massages, treatments and even counselling sessions. And the layout of the store creates an element of discovery and intrigue for the consumer. This gold and stone oasis also boasts a lot of natural light, creating a beautiful space to explore.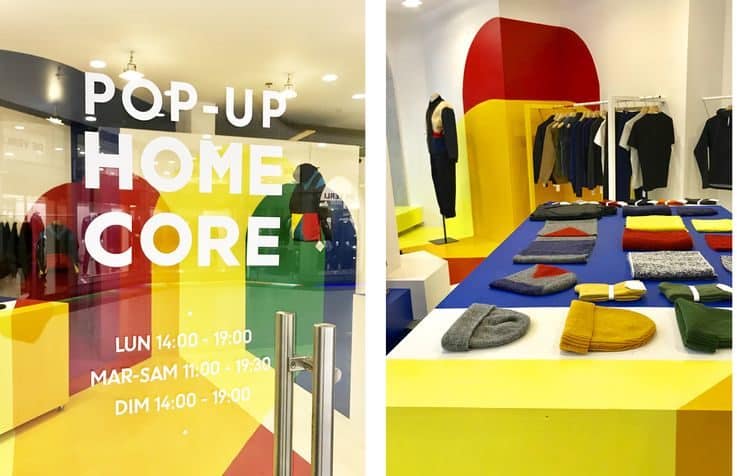 Image credit: Homecore
Homecore pop-up
Paris-based streetwear brand Homecore has a new store on the Champs-Elysées. It commissioned Studio Malka for the project, whose inspiration for the store came from a krylon spray paint can. The graffiti reference links very well to the origins of the streetwear brand, one of the first for France. But the brand say it is also a declaration of having fun, as well as creating peace, love and unity – which it has etched onto the windows. The store is bold and bright and very different to the muted tones that other stores are currently adopting.
Sacai pop-up
Japanese clothing brand Sacai has launched its pop-up tour of Paris called 'Bonjour Sacai'. It is the first time the brand has opened any stores outside of Tokyo. It will be selling ready-to-wear as well as some pop-up exclusive pieces, plus a variety of collaborations with brands such as Nike and A.P.C. – as well as homewares and accessories. The goal is to make a fresh brand introduction to each city – and designer Chitose Abe feels that these pop-ups are the best way to introduce the brand properly. The pop-ups will reflect the mood of the city they are in, but always with Sacai style.
Visit spaces like these and let us take you straight to the best new retail trends on a Paris retail safari.