Tokyo
The Best Tokyo Retail Openings October 2018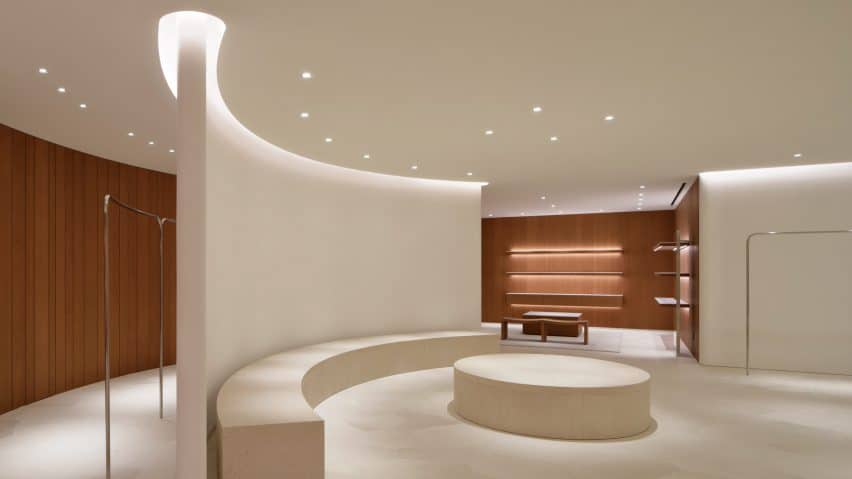 With our channels expanding on a monthly basis, we've decided to open up October with a new retail openings feature looking at the latest openings in Tokyo, Japan. As one of the biggest retail markets in the world, Tokyo is fast becoming one of the most sought after places for retailers to embark on, and the level of innovation within these stores is something to aspire to. Find out the latest openings and the first stores in our series below.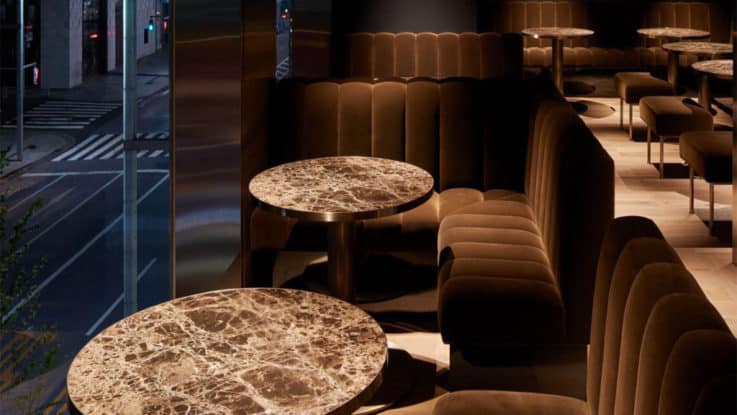 Dunhill London
Men's clothing designer Dunhill London has opened a new flagship store in Ginza, blending bar and barbershop environments for a masculine retail space.
Features of the new store include a new tailoring room for bespoke and made-to-measure services, a bar, a restaurant serving Japanese contemporary fusion food with a British twist as well as an actual barber service offering tailored men's grooming, shaving and treatments in partnership with The Barba Tokyo.
As the brand's most important market, the Japanese flagship boasts a slick interior with personal elements to ensure that the brand comes off as both subtle and approachable.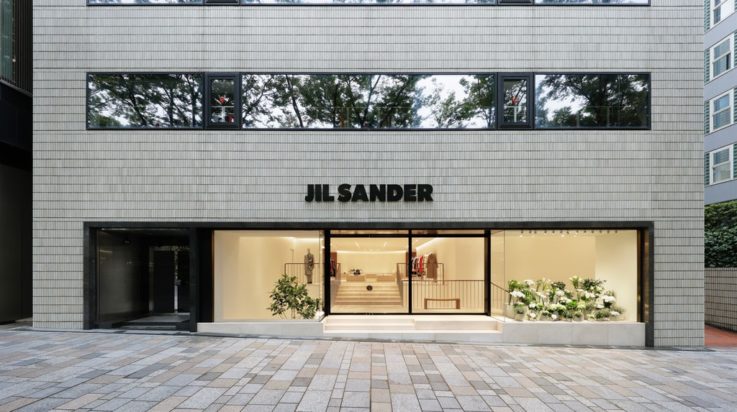 Jil Sander
Jil Sander have opened a new flagship store in Tokyo, located in the Omotesando district. The space has been designed by minimalist architect John Pawson and has been purposefully kept simple to leave the focus on the clothes on display.
A warm atmosphere has been created by the architect as Sander argues that physical stores should provide an ambience as opposed to an entertaining experience. Pawson was specifically chosen for his emphasis on all 'the things you can't get digitally'. Swaying from the now normal interactive changing rooms and transportable till points, the new flagship integrates calming materials and calls upon nature to bring the outside in and focus on an engaging concept evoking luxury and a personalised approach.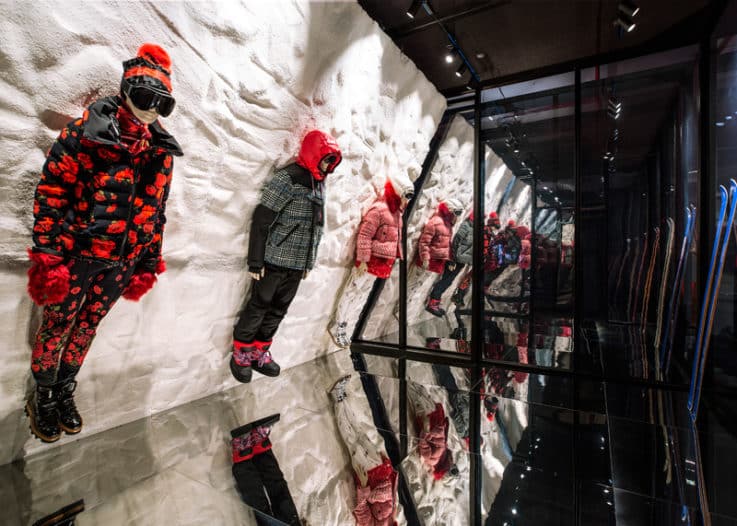 Moncler 'House of Genius'
Moncler has opened a new retail space in Tokyo called the House of Genius, a continuation of the brand's Moncler Genius concept, first introduced in February 2018.
Part concept store, part gallery and part interactive space, the Italian apparel manufacturer has designed the new retail space with a curatorial approach. Each of the eight Genius collections is created in collaboration with a different creative from the likes of Simone Rocha, Craig Green and Pierpaolo Piccioli. The House of Genius Tokyo brings together these co-branded capsule collections, offering an exclusive look into each of the designers.
Having opened a branch in New York too, the Tokyo edition of House of Genius also includes a new 'Genius project' – the Moncler Palm Angels, a partnership with the Los Angeles-based apparel label.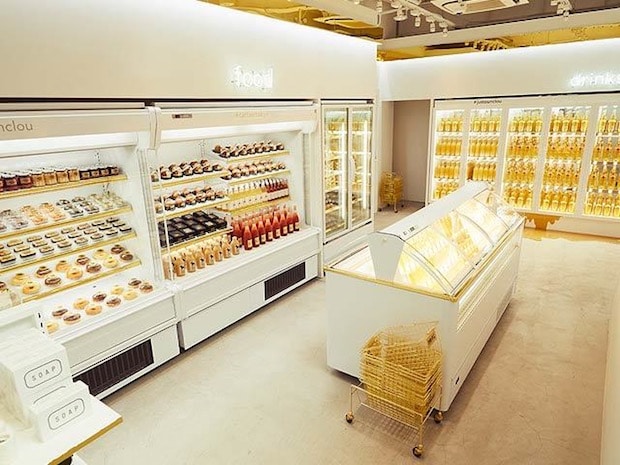 Cartier
French luxury brand Cartier opened a special pop-up convenience store in the backstreets of central Tokyo boulevard last month in a completely new venture for the brand. The gold-themed Juste un Clou, named after the Cartier jewellery line, was open for just nine days and was created under the theme of the tagline of "when the ordinary becomes precious".
As well as stocking a range of luxury golden food and drink items, the store also hosted an installation of work by the Argentine artist Leandro Erlich, who recently had a blockbuster exhibition at Mori Art Museum. A special "When the Ordinary Becomes Precious" magazine was also on sale featuring photography and articles about artists.
The real aim? To promote the newly launched Juste un Cloud bracelet and ring in an innovative way, complete with with baskets, trolleys and a bizarre supermarket experience.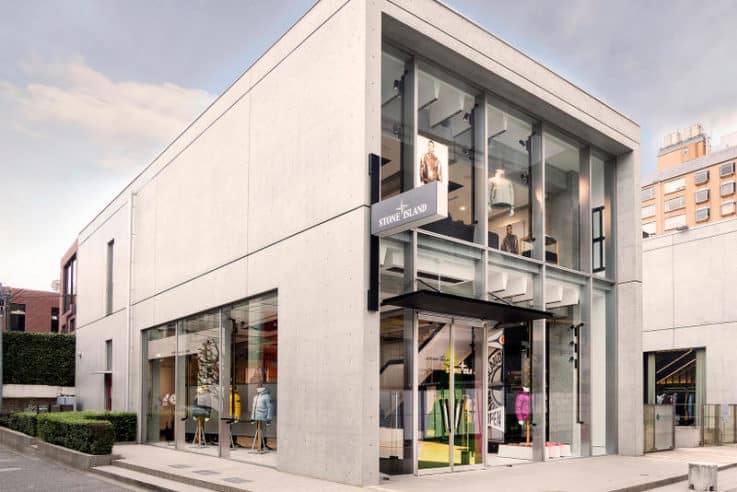 Stone Island
Cult brand Stone Island has opened its new Tokyo flagship store spread over 3,230-square-foot and consisting of two floors to promote Stone Island's main line and the more experimental Stone Island Shadow Project collection.
Designed by Marc Buhre, the store matches the brands utilitarian aesthetic with natural materials such as cement and oak paired with glass and aluminium. Interesting features include a refrigerator on the second floor that contains the brand's famous Ice Jacket with thermo-sensitive coatin and the experimental Shadow Project, designed by Acronym's Errolson Hugh.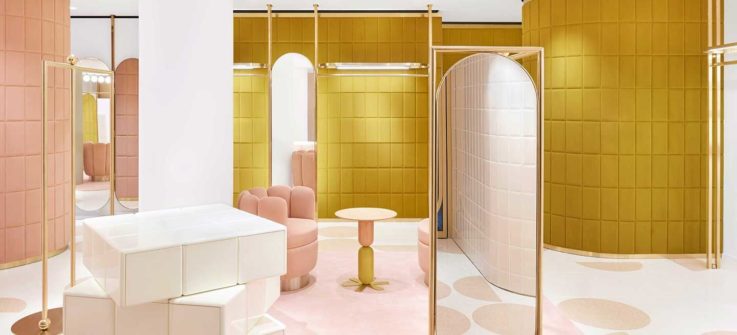 REDValentino
REDValentino has opened a new store in Shibuya-ku, designed by Creative Director Pierpaolo Piccioli together with designer and architect India Mahdavi.
Designed to fit into the surrounding grandeur area, the new store features an entirely brass and glass façade aimed to entice customers inside to discover and explore the intimate space.
The store offers an exclusive look at two new REDValentino projects: a capsule collection and a limited-edition t-shirt; something which Japanese fans will jump at the chance to be a part of.
Why not experience the best retail spaces for yourself by joining one of our London retail trend tours? We'll show you the latest in retail trends and help you out with any questions.